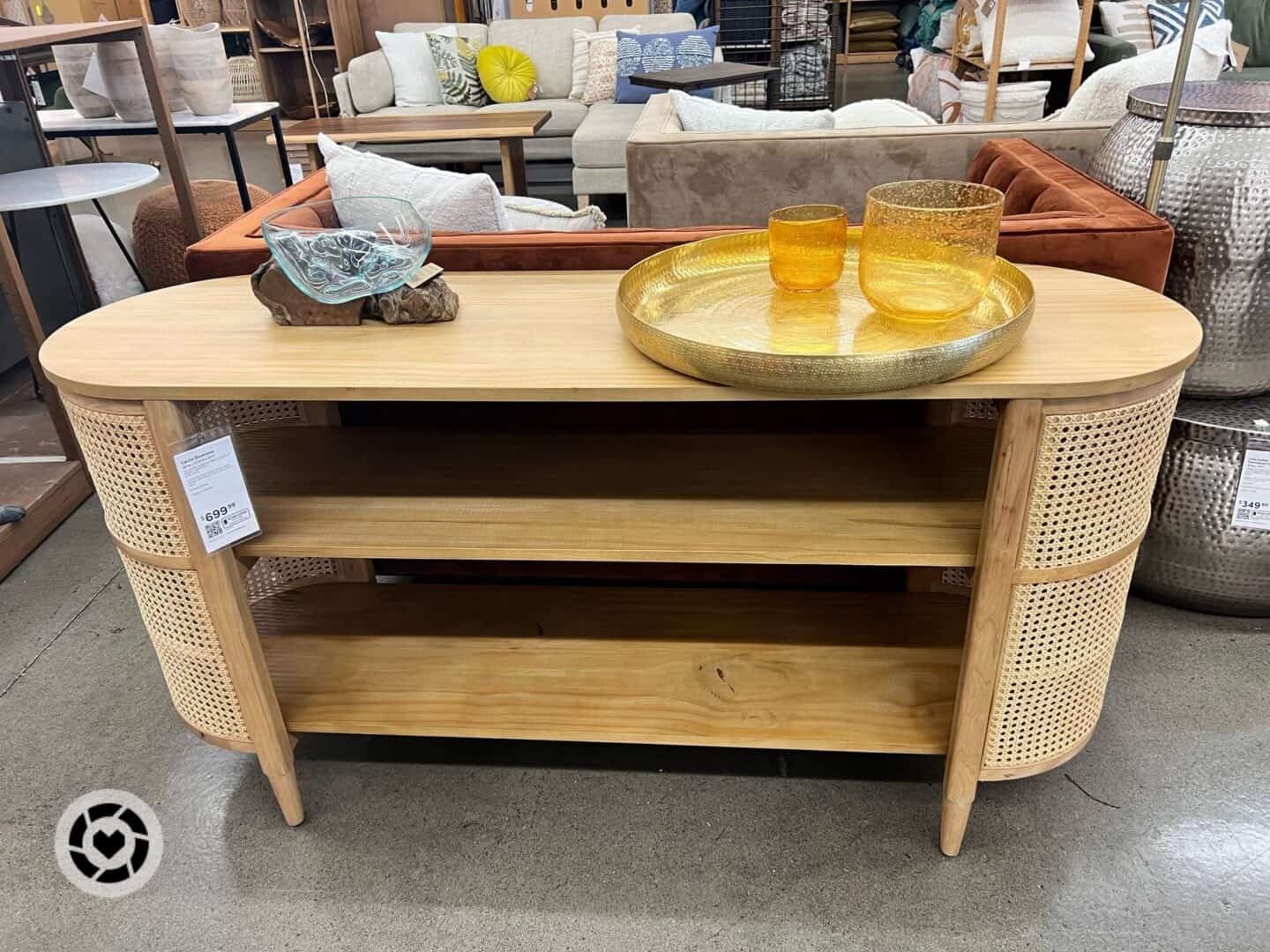 I recently walked through Cost Plus World Market (one of my favorite things to do) and was stopped in my tracks at the site of this gorgeous cane, rounded console. It is so different from anything else I've seen and the light color of the wood is my favorite. Look how pretty this is close up: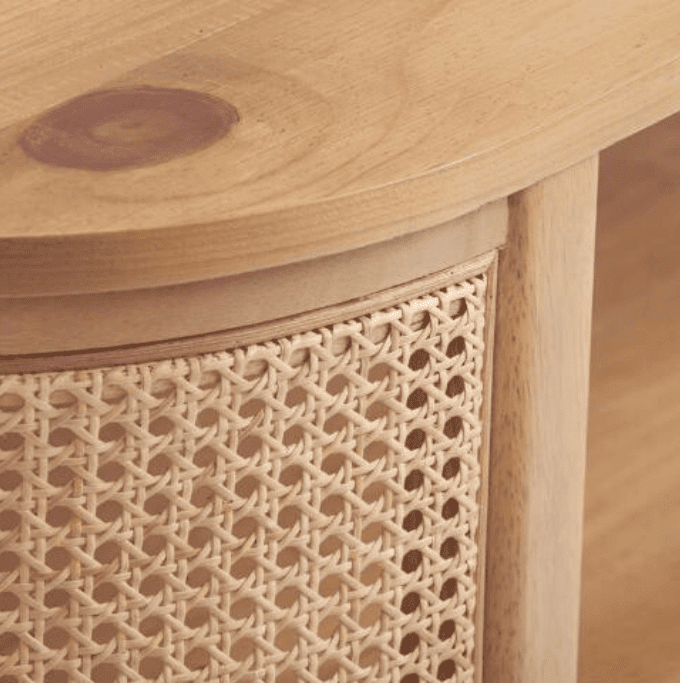 In fact, I was about to pick up my marble console table and throw it in the backyard, so I could have an excuse to bring this pretty girl home with me. Since I can't do that (that table is heavy, yo), I decided to share it with you on the blog, in the hopes that I can live vicariously through you.
And, I also discovered that it's a pretty good lookalike for the more expensive (but on sale) Ballard Designs Irvine Console.
Take a look:
To shop either of these consoles, click the links below:
Cost Plus World Market Cecile Low Natural Wood and Rattan Cane Bookshelf
Ballard Designs Irvine Console
*These are affiliate links, which means at no cost to you, I may receive a commission if you make a purchase.
More Incredible Copycats:
Shopping for great deals on fab home decor? Check these out:
I sure love a good deal.
Have a fabulous day,
E