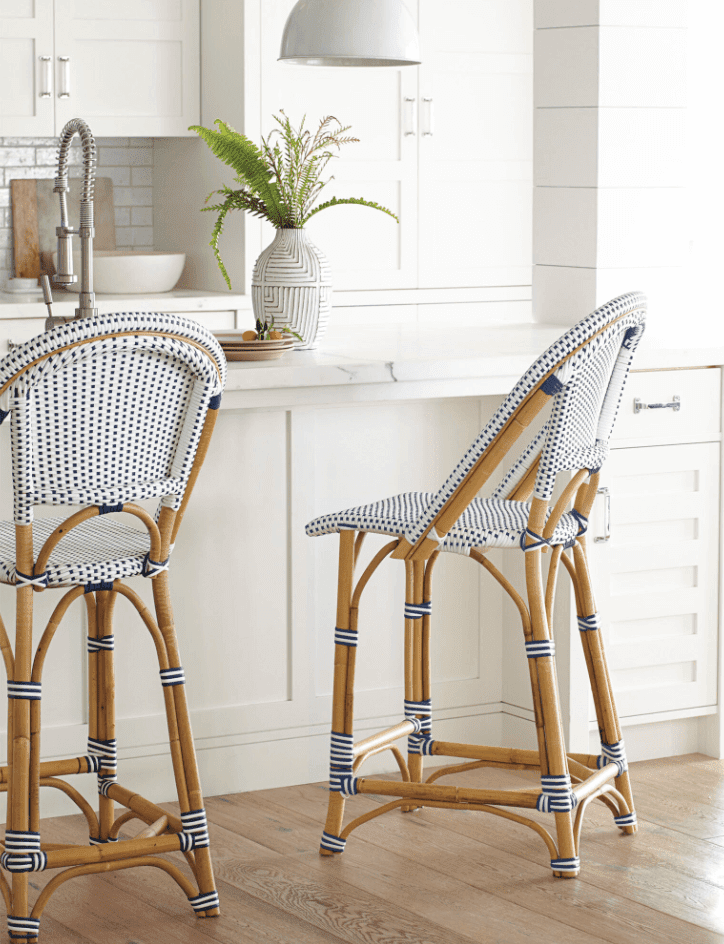 Rattan and wicker bar and counter stools add so much texture and warmth to any space. They're also a pretty universal look and blend well with pretty much any home decor style.
However, rattan counter stools can be an investment. It is difficult to find one for under $100 that isn't made of plastic. But, you are investing in a piece that you'll use for many years to come, since rattan is a sturdy material that will hold up to even the busiest environment.
While Serena & Lily put the rattan stool on the map with their iconic Riviera bar stool collection, there are so many other styles to consider.
Here are 9 chic rattan and wicker stools to infuse some instant coastal chic into your home.
9 Best Rattan Bar & Counter Stools: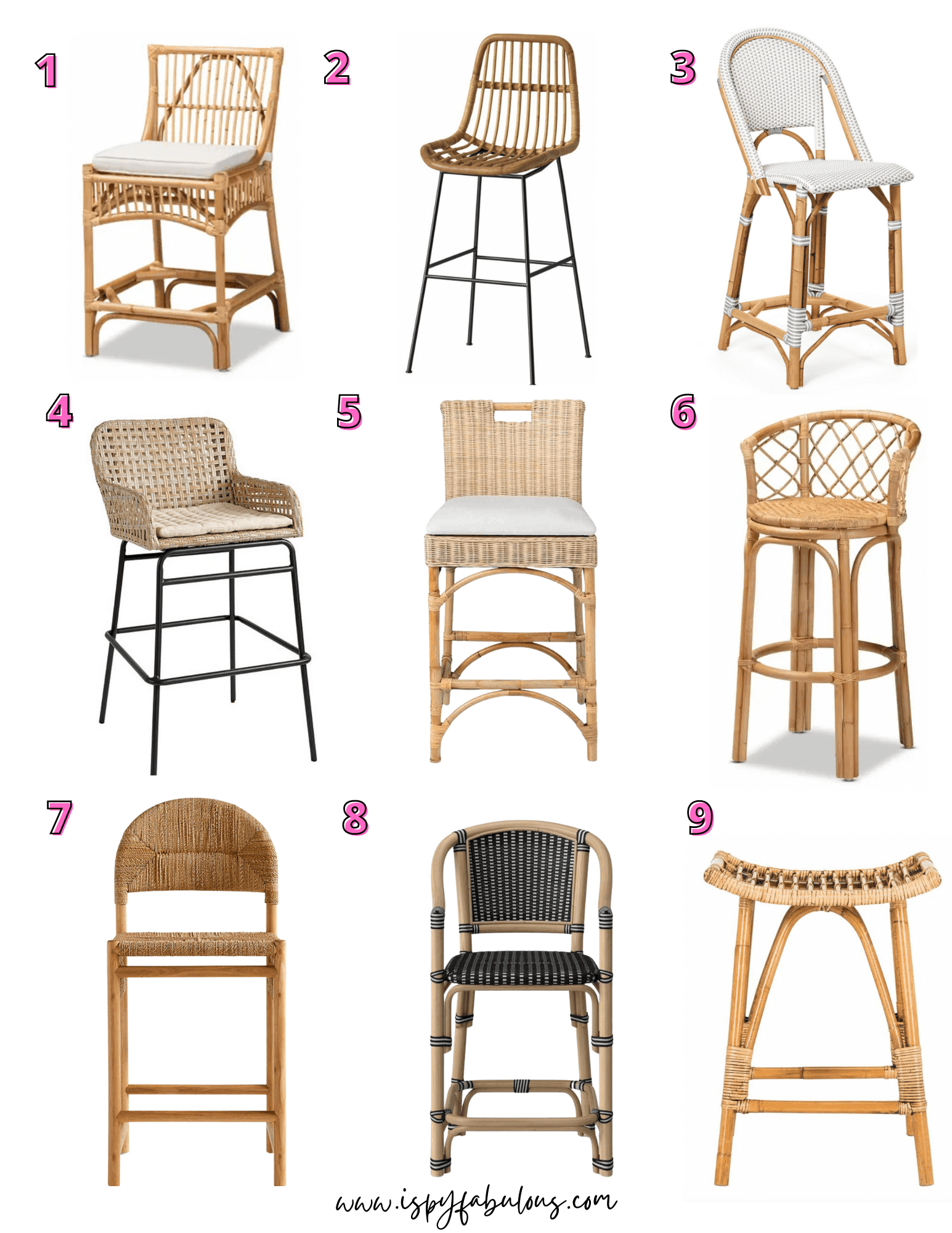 This looks like a much more expensive stool. With some rattan stools ranging in the $500 and over (per stool) range, I feel like this is a strong contender/alternative to those styles.
Price: $266
This is the most affordable stool on the list! A cool look that would be very family friendly and also great for outdoors.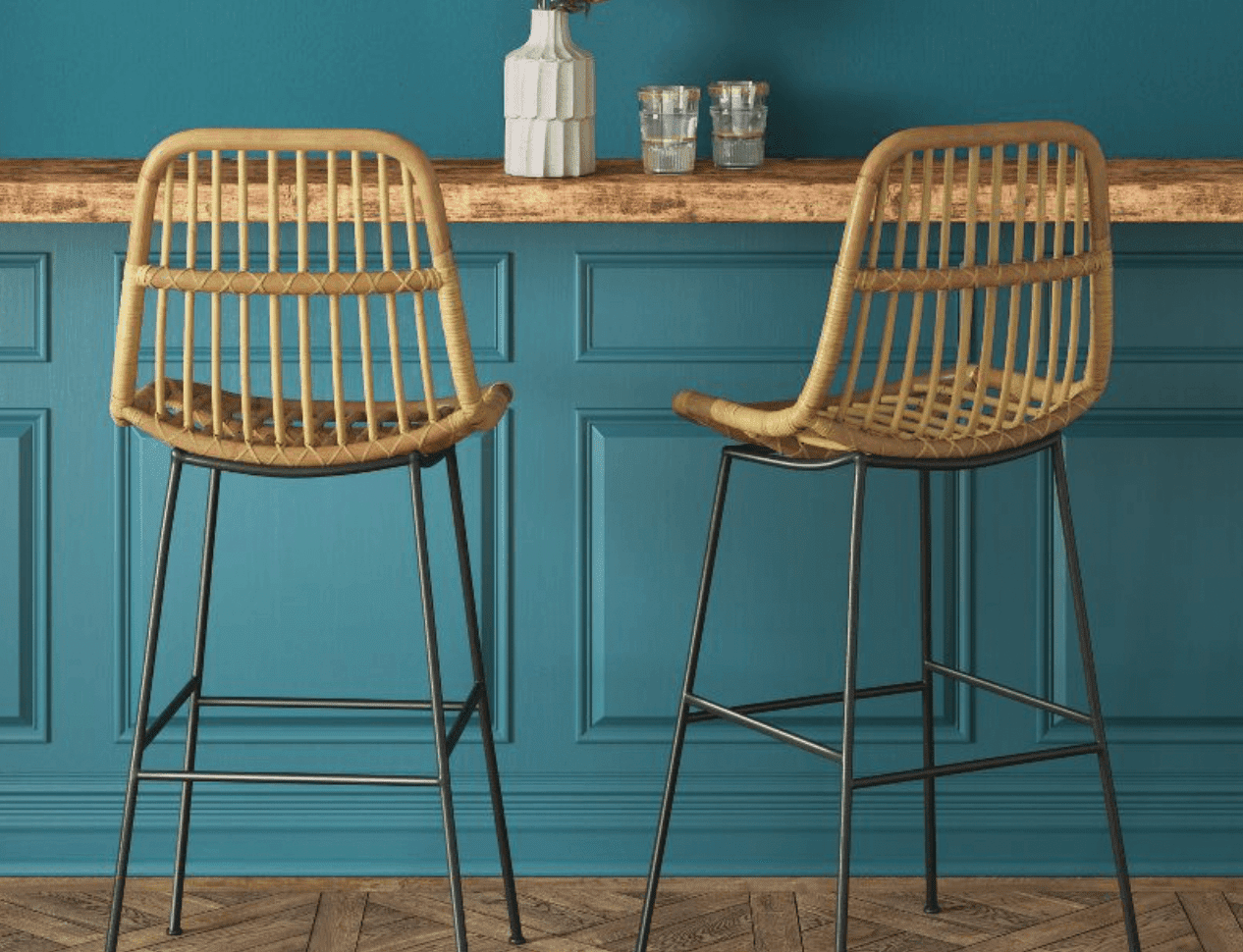 Price: $140
The stool that started the trend! Available in 5 colors, each one giving the stool its own vibe. They are all very Parisian chic.
Price: $328, on sale now!
I absolutely love this design and how it has a bit more substantial frame.
Price: $319+
Absolutely love this one. Pottery Barn is killing it lately. Their Hardy Stool is a bestseller on the blog – check it out in this post.
Price: $409
A great dupe for a Serena & Lily stool. So good.
Price: $312, on sale now
I love Crate & Barrel. I recently shared the arched cabinet in their new collection and it's so good.
Price: $479
This is a great stool with a similar vibe, but it's own take, on the Serena & Lily stool. Comes in two colors, black and white, both with natural rattan.
Priced: $200
Price: $189
Counter or Bar Stool: What's the difference?
If you're looking at these and wondering what the difference is between a counter and barstool height, it's just the height of the seat.
Most kitchen islands are counter height, so you'll need counter stools instead. Sometimes, this is not the case, so you'll want to measure from the floor to the bottom of the island and then check the legs of the barstools you like to make sure there is enough space to sit on the chair without smashing your legs or jamming the seat into the bottom of the counter.
Even with counter stools, you'll see some variance in how close the seat is to the floor, so just measure twice and make sure it'll work.
Worst case scenario, most of these places have exceptional exchange policies and you should be able to get something that will work.
More Bar Stool Posts:
Still looking for the perfect bar stool? You might really love some of these:
*****
Did you find what you were looking for? I'd love to hear which bar stool was the right one for you!
Have a fabulous day,
E