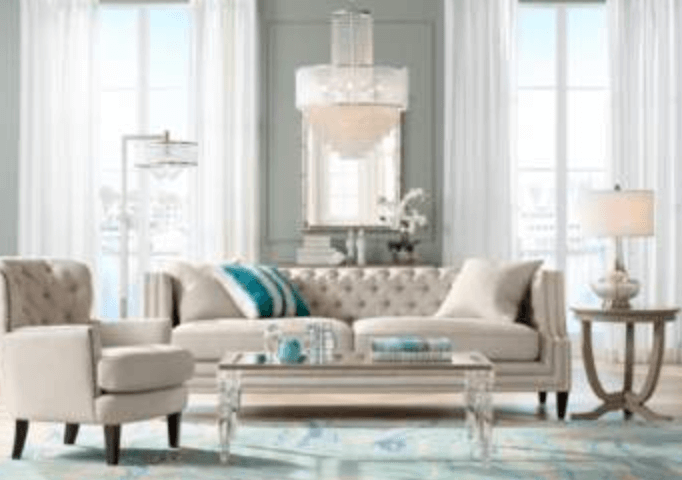 We recently had the counters and tile backsplash replaced in our kitchen and primary bathroom (read more about that there). During this process, the mirrors in my bathroom were damaged (long story), so I started searching for replacement silver mirrors for my bathroom – when I stumbled on the gorgeous bamboo silver gilt mirror from Pottery Barn.
I loved how this mirror has just enough design to be interesting, but not so much that it overpowers everything else. Sometimes, a really bold mirror is exactly what a space needs, but in my bathroom, I have a very spa-like feel, so I didn't want something too ornate. Plus, I need two side-by-side and thought the bamboo detail would be beautiful in pairs.
Let's take a look at the original mirror I fell in love with first.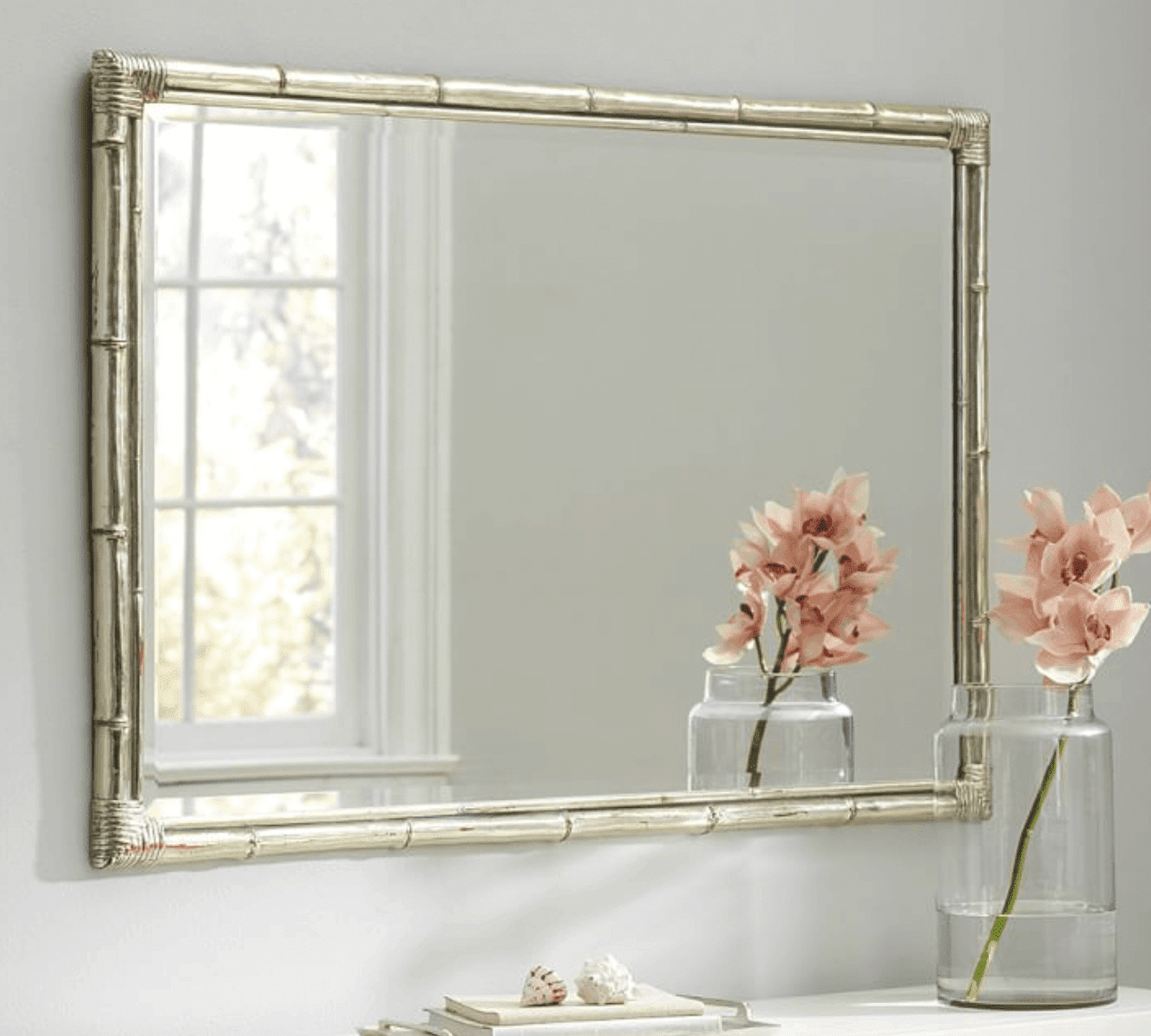 *Affiliate links are used in this post, which means at no cost to you, I may receive a commission if you purchase through my links. Thank you!
This beauty has such great detail, without being too heavy or overwhelming for a space. Generously sized at 31 x43, you could use this mirror in many ways, from over a console table to a bathroom vanity. I could even picture this over a fireplace mantel.
The PB version does also come in gold, which is beautiful, too.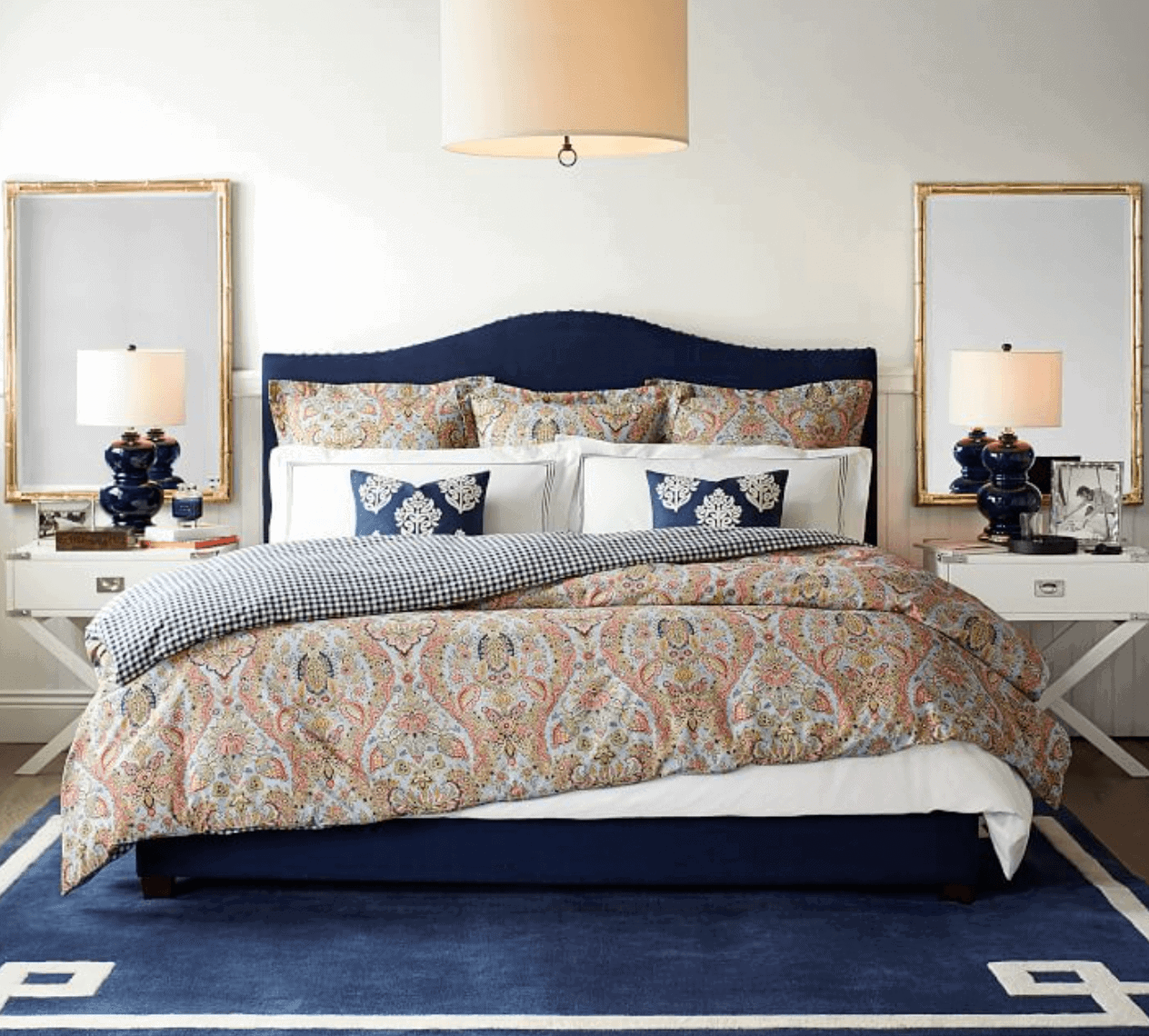 But, since I need two mirrors – and these are $399 each plus shipping/handling, that quickly adds up to more than what I was hoping to spend – especially since this wasn't in the budget at all.
Then I found this: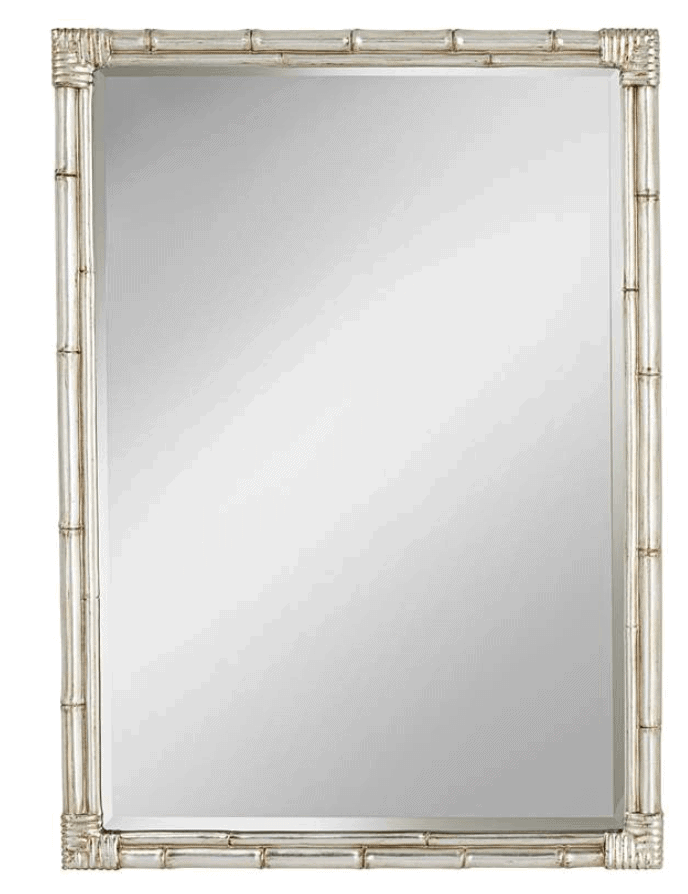 Umm….are you seeing what I'm seeing? I thought I was seeing double at first. Then, I thought – well, it must be smaller. Nope, it's also 31 x 43.
I think this is the same mirror, folks. Maybe in person there is a different weight to them or a slightly different finish. But, honestly, for most of us, those differences aren't going to very noticeable.
And, priced at $269, plus free shipping, you can save hundreds of dollars.
Not a bad deal.
More Pottery Barn Dupes:
Sometimes Pottery Barn has a dupe and other times, Pottery Barn IS the dupe, but one thing is for sure – I love Pottery Barn. I have many of their items throughout my home and I've never regretted purchasing any of them. Their shipping and customer service is top notch. So, choose what works for you and love your home, friends.
****
Do you love mirrors as much as I do? I feel they can really change a space. Hope you found something you loved today.
Have a fabulous day,
E