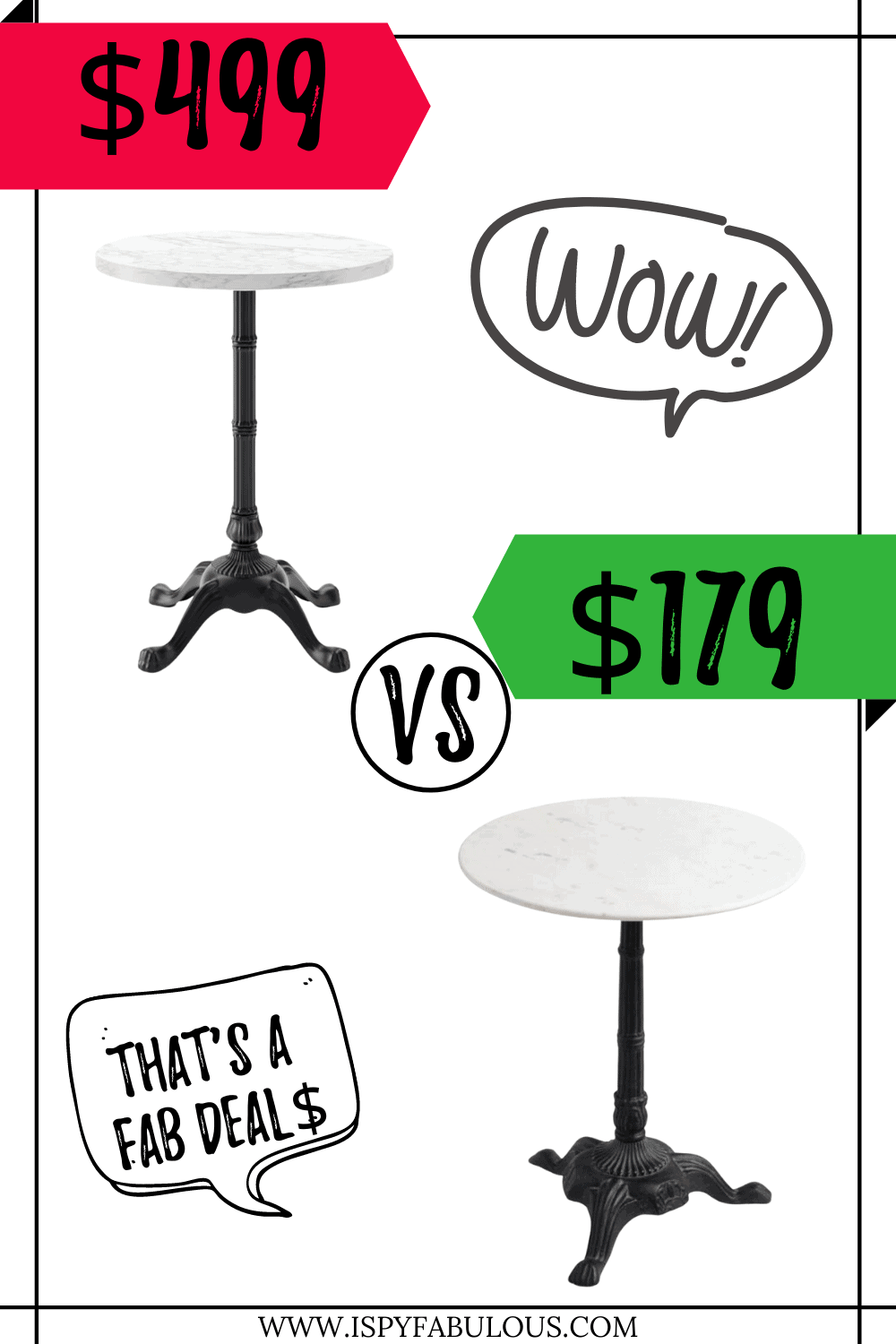 I love me a marble top table. I think I have three in my house – one console version and two small side tables. They just go with everything and the marble top adds such great texture.
So, when I was looking for a small bistro style marble top to replace one that fell and broke, I saw the gorgeous Pottery Barn round pedestal table.
Let's check it out:
Pottery Barn Marble Top Round Pedestal Table: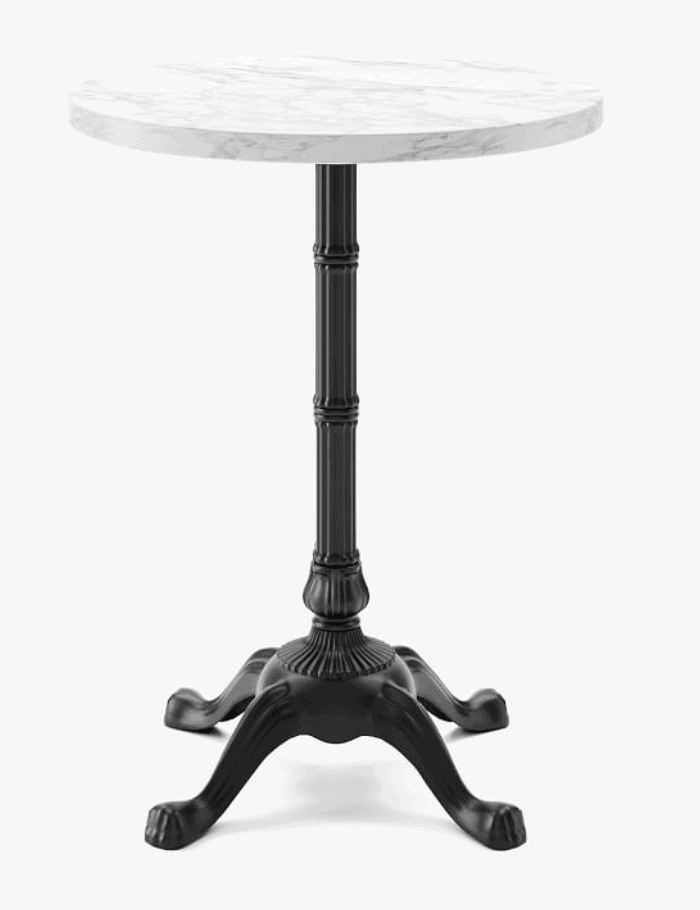 This gorgeous table has tons of options, it is available in 3 sizes, 3 options for table top, and two base designs. For the sizes, you can have the top be 24, 30 or 36 inches. And, one of the options for the top is marble. Paired with the black bistro style base, it has the perfect, chic, French Parisian style.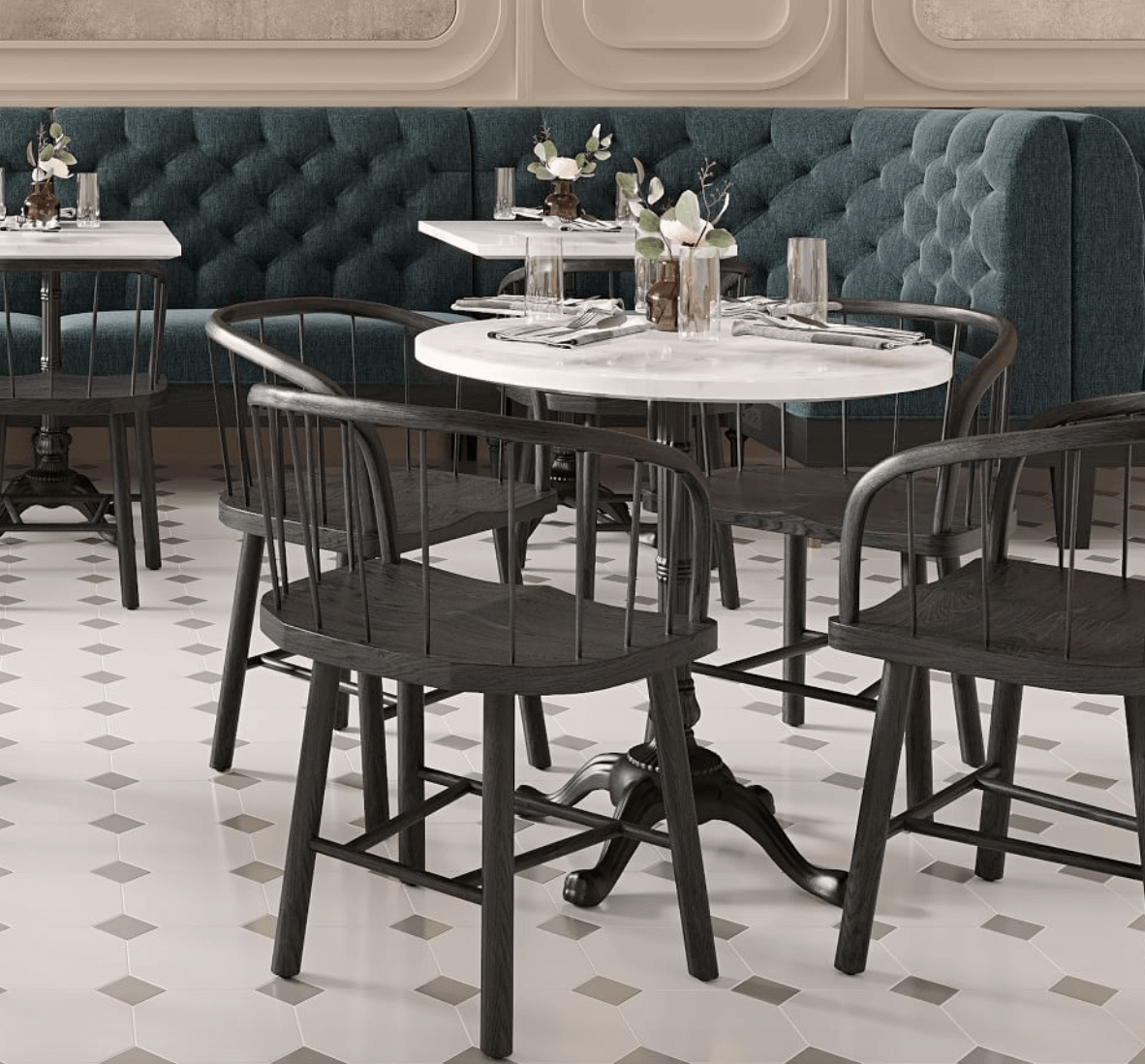 For the 24 inch, the price of this combo will set you back $499. Not terrible – especially since I know the Pottery Barn quality always delivers. We've been really happy with everything we've picked up from there.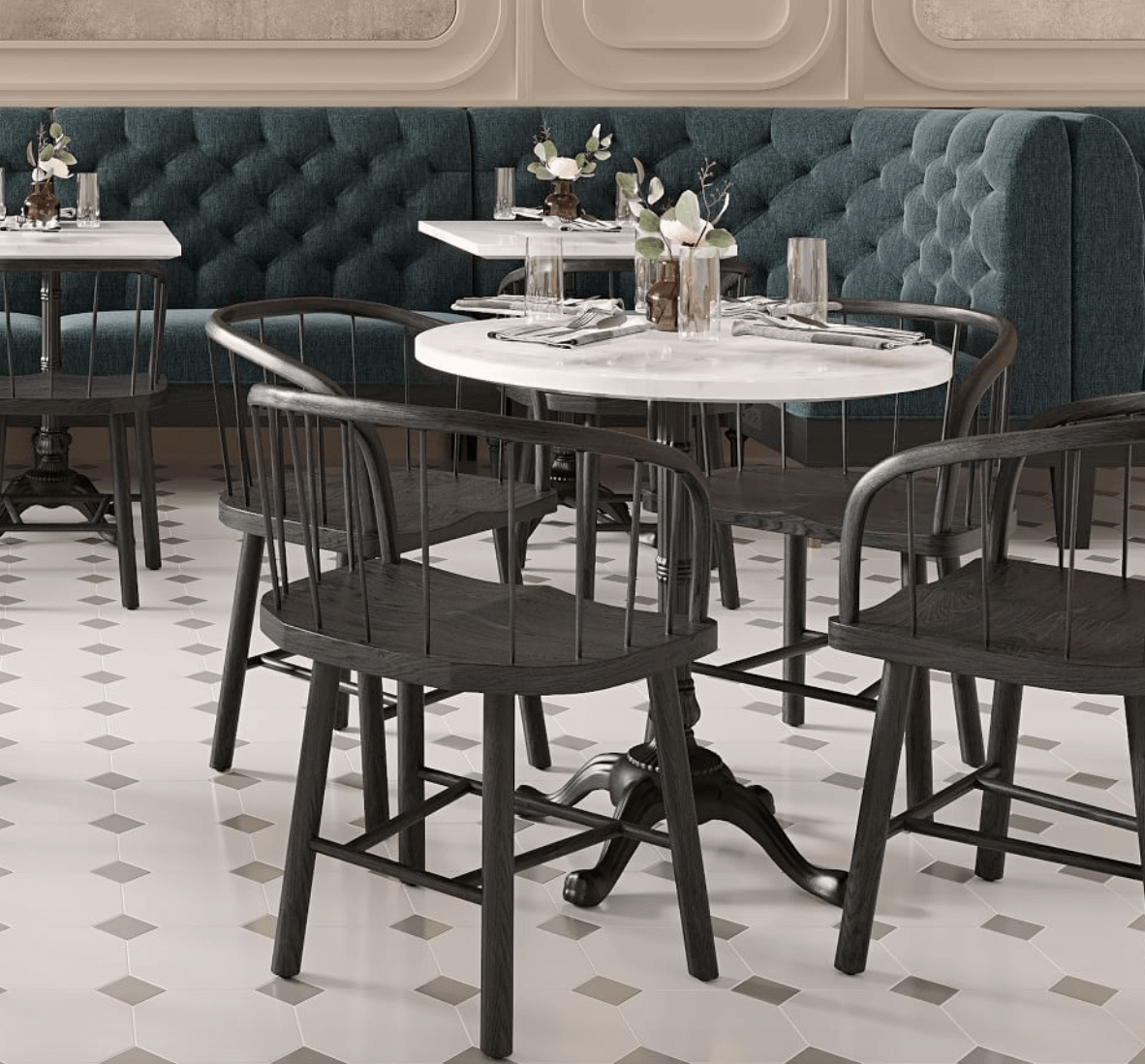 But, you know I'm always looking for a deal. I wasn't done shopping yet. That's when I remembered seeing this one during a lazy walk through my local World Market:
Cost Plus World Market Marble Bistro Accent Table: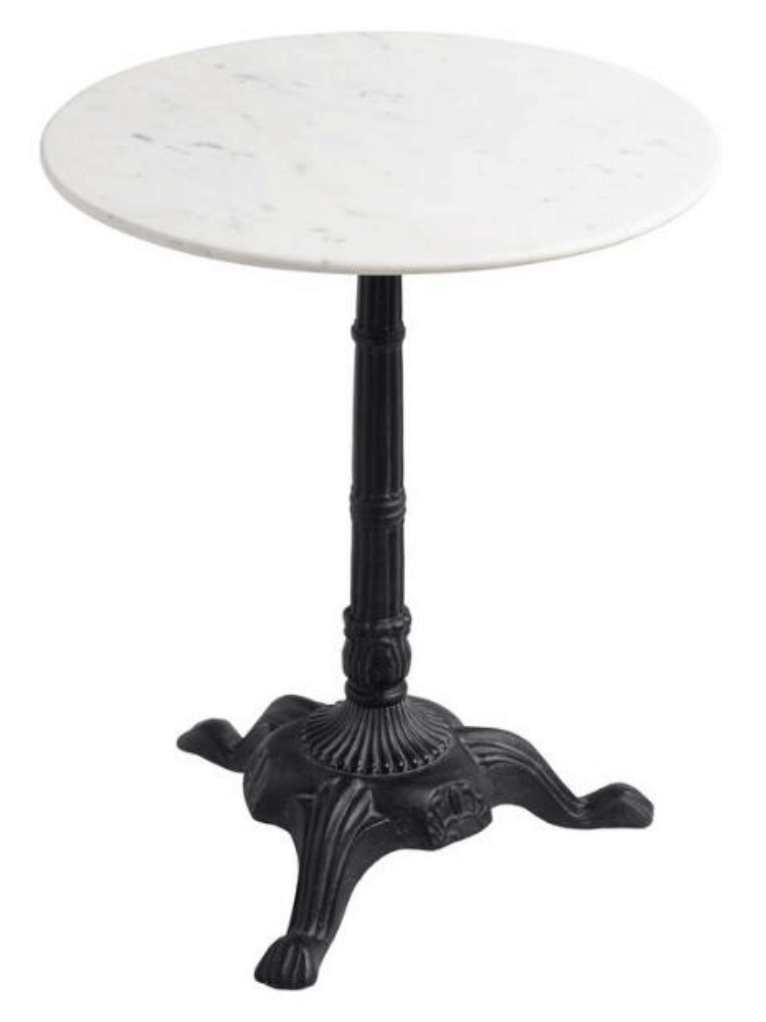 Winner, winner, chicken dinner! This beauty has the exact same style with very similar dimensions.
Plus, it's a fraction of the price at $179.99, even without any coupons.
Currently, I have two other marble side tables from Cost Plus that I am very happy with, so I am guessing this is the same great quality and weight. For reference, I have this marble top laptop side table and the round Milan accent table.
*****
What do you think? Do you like the marble top table trend? I am such a fan.
Something I love about finding a good deal is that you can save money, while still getting the look and vibe you want. While some lookalikes are dead ringers, others take their own spin on it. For example, check out my post on the arched bookshelf trend where you can capture the look of the infamous Anthropologie arched cabinet for much less.
Personally, I like to see a dupe with a unique spin. But, sometimes, a dead ringer can be fun, too. Just look at this dupe of the Lulu & Georgia plaid bed. I looooove this one!
And, one of the bestseller dupes on my site are these Caitlin Wilson rugs.
If you're looking for more great deals – check out these posts:
Have a fabulous day,
E