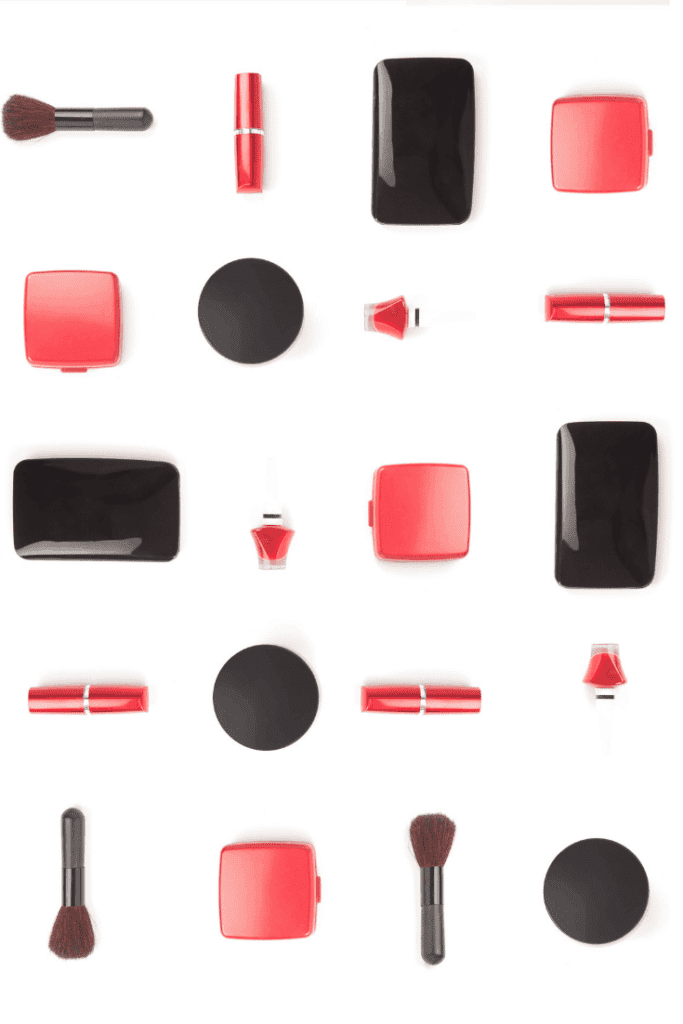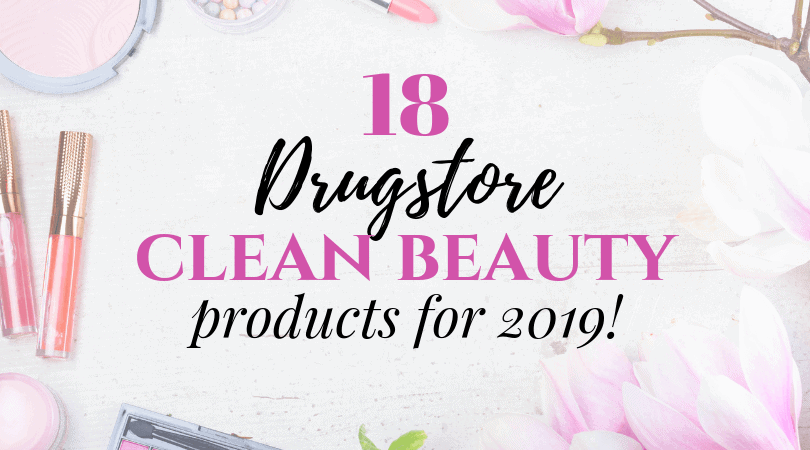 I get it – beauty products are expensive. Clean beauty products can be particularly expensive.
But, when you're trying to clean up yo' life, you don't need to throw your budget to the wind.
You really can have it all.
Here are some of my absolute favorite affordable clean beauty products – that will GET YOU RESULTS – while also not sucking your bank account dry.
Save that money, honey.
Oh, and you should know that I bought all of these products with my own money and none of these brands are paying me to say nice things about them, but if you do make a purchase from these links, I'll receive a very, very small commission at no cost to you for taking the time to share it with you.
The Best Drugstore Clean Beauty Products: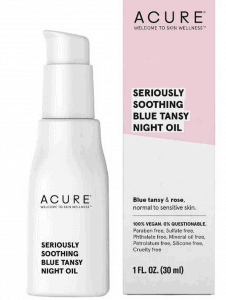 Alright, listen up – THIS STUFF IS UH-MAAAAAAZING!
I cannot believe I have just recently discovered it and I CANNOT BELIEVE IT IS UNDER $13!!!
When I first rubbed this all over my face, I was not expecting much. I mean, it's blue. Mmkay?
But, I woke in the morning and my skin looked airbrushed.
Pores were smaller, skin was plumper, my cheeks had a bit of a rosy glow.
What the eff is IN this stuff??
Who cares. It's MAGIC.
Major desert island pick here, folks. I absolutely cannot believe the price. It's like they're giving it away.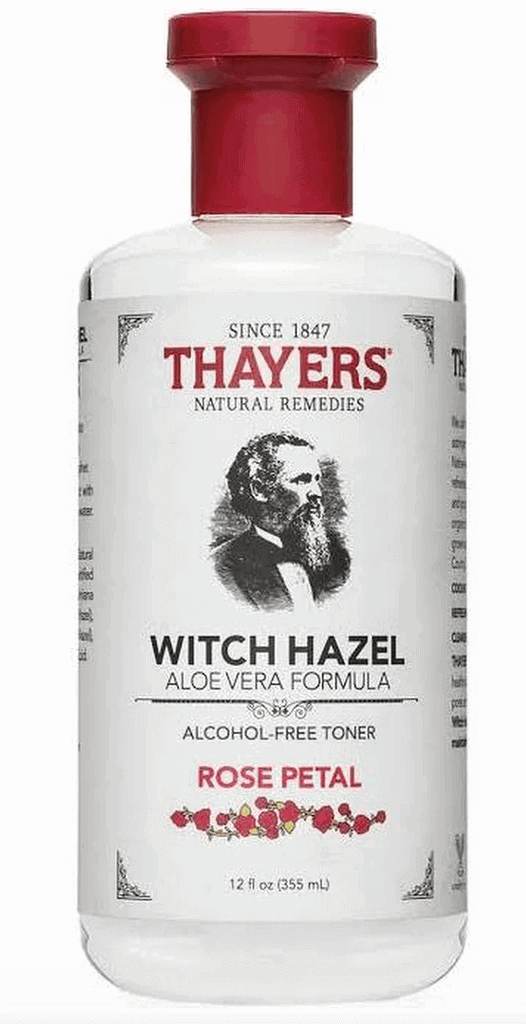 Under $10 and I use it almost every day.
I've tried very high-end toners over the years and I've gone many years just not toning at all because – let's get real – I mean, does it really even matter?
Yes, yes it does.
When it's this one.
Plus, anything with rose in it I love. It's not just the smell, there is something very effective about rose oil in any form.
I googled it to find out why and learned that there really is some science behind it – rose oil helps to hydrate skin, clear acne, reduce signs of aging, minimize the appearance of scars, and help with conditions such as eczema and rosacea (source here).
I mean, sign me up.
Huge fan of this BB Cream. I use it almost every day. It looks particularly dewy and natural when applied with one of these super affordable dupes for beauty blender sponges.
This BB cream has Noni Extract in it, which is used in high-end skin care because of the incredible benefits for your skin. So, you'll get good medium coverage and skincare benefits with this.
Plus, it's 98.9% natural – which is almost 100%. I'll compromise on less than 2% in exchange for how great this is.
For a person that never lived without my trusty Laura Mercier tinted moisturizer before, that's saying a lot. Is it as good as the LM? No, but it also has less chemicals, more good stuff and is 1/4 of the price.
I call that a win.
Here's another clean beauty option by Pacifica. This one has a bit of an illuminating effect to it, which looks a little bit like a bronzer on my fair skin. I really like this one, too: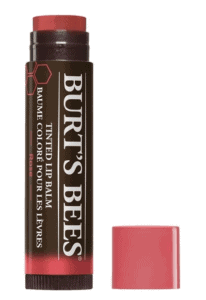 Over 500 perfect reviews says you're gonna love this. I love this, too.
You get a little tint with your balm. What's not to love?
6 shades makes it easy for you to find the color for you.
Plus, it won't make your lips tight or chalky. The rose (ahem, there she is again!) will hydrate and plump, leaving your lips better for it.
At under $5, your wallet will be better for it, too.
Here's another tinted lip balm that just came out this year and is making lots of waves. I can't wait to try it, because I use a lot of Honest products:
In fact, here's a post I wrote on how I get Honest products for less than drugstore prices. Check it out here.



There are several in this line – but I like the dry and damaged because I color and heat style my hair. Plus, it runs on the drier side anyway, which is why I like to air dry when possible – and my post on products for air drying has been going strong for awhile, so I'm guessing I'm not the only one.
The price on these products for the long list of great ingredients that are in it and the long list of crap that isn't – is amazing.
This one is $6.99, folks.
YUP. You heard me.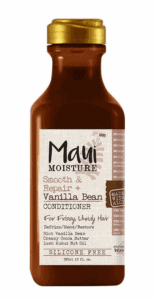 You knew this was coming, didn't you?
Obviously, you need to condition your hair. This vanilla bean conditioner smells DIVINE.
And for less than $20 you can get the Maui Moisture shampoo AND conditioner.
I mean, my god, what are you waiting for?
GO GET IT.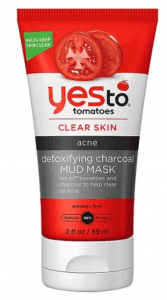 I'm a huge fan of masks. I wrote an entire post on a set from Peter Thomas Roth that is legit. I've written about some of my newest favorites for 2019 in this post here.
But, this budget beauty is new and amazing. It's part of the Yes To Tomatoes charcoal line for fighting acne with natural ingredients.
Because no matter who you are – the zits can get you.
They are an equal opportunity annoyer.
Priced super affordably, you'll get a great deal on an effective blemish fighting mask.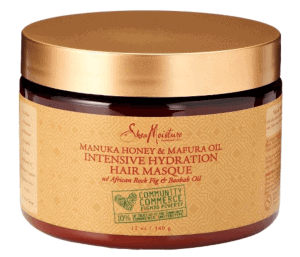 Hair masks can get really pricey. This bad boy will only set you back $10 bucks. Not even kidding.
Made with all kind of good stuff, like: certified organic Shea Butter, Honey, Mafura, Baobab Oils and antioxidant-rich African Rock Fig that will restore moisture and deeply condition. Leaving you with smoother, stronger, healthier frizz-free hair.
Plus, if you have a dry, itchy scalp, the manuka honey is a powerful anti-inflammatory ingredient that will soothe your scalp. African Rock Fig has Vitamin C – which will brighten hair color.
Talk about a steal.
I actually love a lot of products from the SheaMoisture. I even wrote about their baby line in my post on non-toxic, clean products for babies.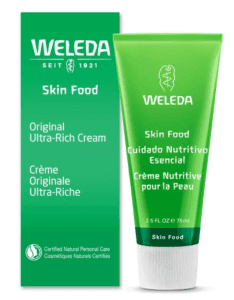 This is one of those cult favorite products that people really go nuts for – and you'll understand why once you've tried it.
First, it comes in a couple of formulations, from the original rich, light and then hand and body lotion.
So, basically, you can skin food it all.
And, you might want to, since this baby is a whipped formulation of sunflower seed oil and shea butter. Plus, with essential oils like orange and lavender for scent and aromatic impact, it's basically like a vacation in a tube.
You can start small with the uber-affordable 2.5 oz or go bigtime and load up. Either way, you're well under $20 and it'll feel a whole lot more luxurious.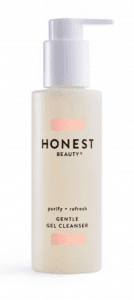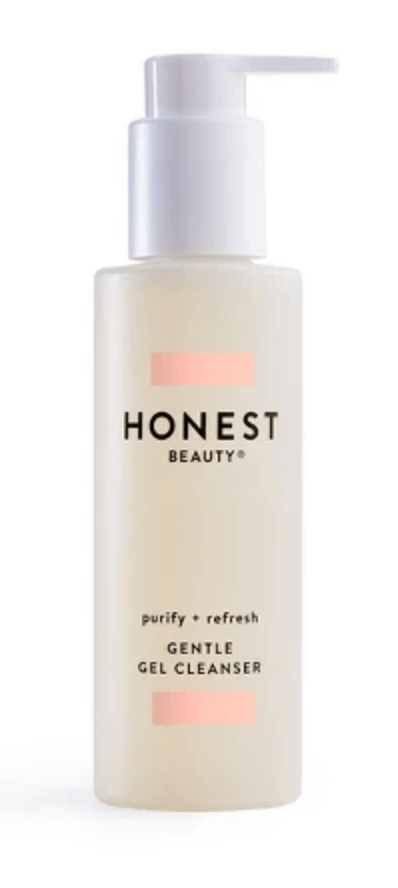 One of my all-time favorite facial cleansers. It doesn't dry out your skin, but it takes off all your makeup. It fights oil, but doesn't make it worse. Chamomile and calendula hydrate, soothe and soften skin.
For $12.99, this is an all-star affordable clean beauty buy.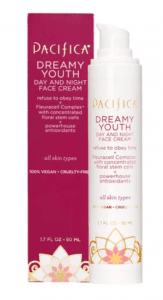 It's not everyday that you find a day and night cream for under $20 with tons of amazing reviews.
With review titles like, "AMAZING!" and "LOVE IT!" – you'd think it was $80, but nope, this cream is well under $20!
This antioxidant-rich face cream is designed for all skin types and chock full of peptides, floral stem cells and advanced natural extracts said to minimize the look of fine lines and wrinkles.
Plus, Pacifica has really high standards for what goes in their products and what doesn't.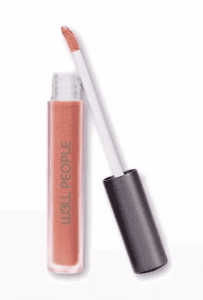 W3LL PEOPLE is a real leader in the clean beauty space. They've created a great line of a clean beauty products that have amassed a huge, loyal fan base.
This lip gloss is loaded with aloe vera, shea butter, organic botanicals and liquid crystals.
Available in 5 colors and under $20 – you'll wonder why you ever paid more.
Check out the rest of their line, too. You can even grab it at Target. Score.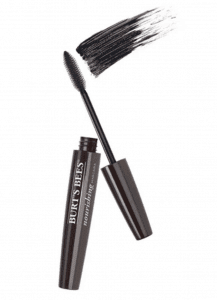 I've written about this one before, so I'm tucking it at the bottom of the list in case you've been around these parts awhile.
At under $10, I prefer it to most higher end mascaras – and I've tried a lot of them.
My eyes are ultra-sensitive, so anything that doesn't make me cry my eyes out is a win. If it makes my eyelashes look long and luscious – I am thrilled.
I also really love this one by Pacifica:
If you have room to splurge – this clean beauty mascara by Wander Beauty is incredible.
But, until then, the Burt's Bees will more than suffice.
Looking for a 100% vegan, cruelty-free, non-toxic translucent powder that doesn't get splotchy and lasts all day?
Your wish is my command!
Pacifica has done such a great job of delivering great products that don't have the gunk.
This matte finishing universal powder uses lotus powder extract, coconut water, and vitamin E to help control oil and set makeup. But, it's formulated without parabens, phthalates and other ingredients you don't want on your skin.
Not sure how many times I'll talk about this one in a blog post, lol. It might be verging on an obsession.
This is the main eyeliner that I use every day. This eyeliner is made with responsibly sourced cedar wood and 99.9% natural ingredients, such as jojoba oil, meadowfoam seed and mango oil.
I have the most sensitive eyes ever – especially since I have Sjogren's Syndrome, an autoimmune disease that attacks the glands that produce moisture, such as tears, etc. This pencil doesn't irritate and that could be because it is formulated without parabens, phthatates, SLS, petrolatum, talc, synthetic fragrances, silicones and is cruelty-free.
The color of these eyeliners is highly pigmented, they last all day, don't easily smudge or run and come off easily with most face washes.
They are seriously some of the best I have ever tried.
****
There are a lot of compelling reasons to reach for clean beauty – especially if you are one of the 1 in 5 people diagnosed with an autoimmune disease like me. Reducing the toxic burden on your body becomes an important part of supporting your body in reducing inflammation.
So, don't feel like you have to sacrifice quality or break your budget to go cleaner.
And, the beautiful thing here is that anything by any of these brands is going to be great. Use this as a jumping off point for affordable clean beauty brands to explore and have fun.
Then, come back here and tell us your favorite pick in the comments below.
If you love drugstore beauty, you might also love these posts:
Have a fabulous day,
E