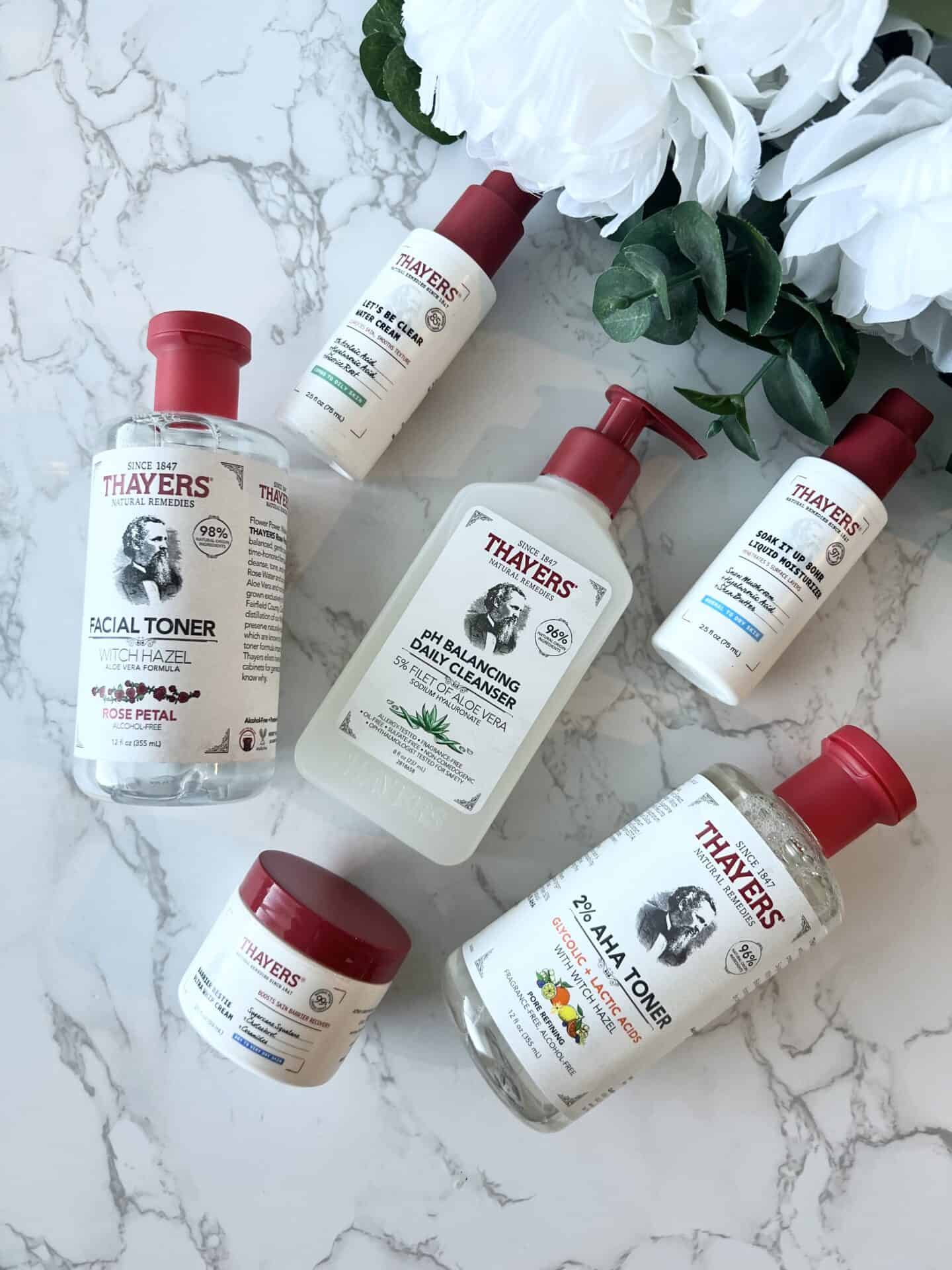 I've been using Thayers rose petal toner since my 20s. It's one of my favorite toners, because it's hydrating, loaded with great ingredients, and packs all the benefits of rose oil into one product. Plus, despite being one of the best toners out there, it has continued to be one of the most affordable, too. I've aways appreciate that about Thayers products. Whatever season of life I'm in, from being a new teacher to a tired mom, I've found myself reaching for Thayers products.
So, when I saw that they expanded their skin are line to include more great products, like more toner options and new moisturizers for every skin type, I was all in. I had to try them.
Today, I'm going to share my favorites from the Thayers line to give you an idea of what might work for your skin. And, the great news is, you can try any of these products without breaking the bank. Hurray for that, am I right?
6 Best Thayers Products: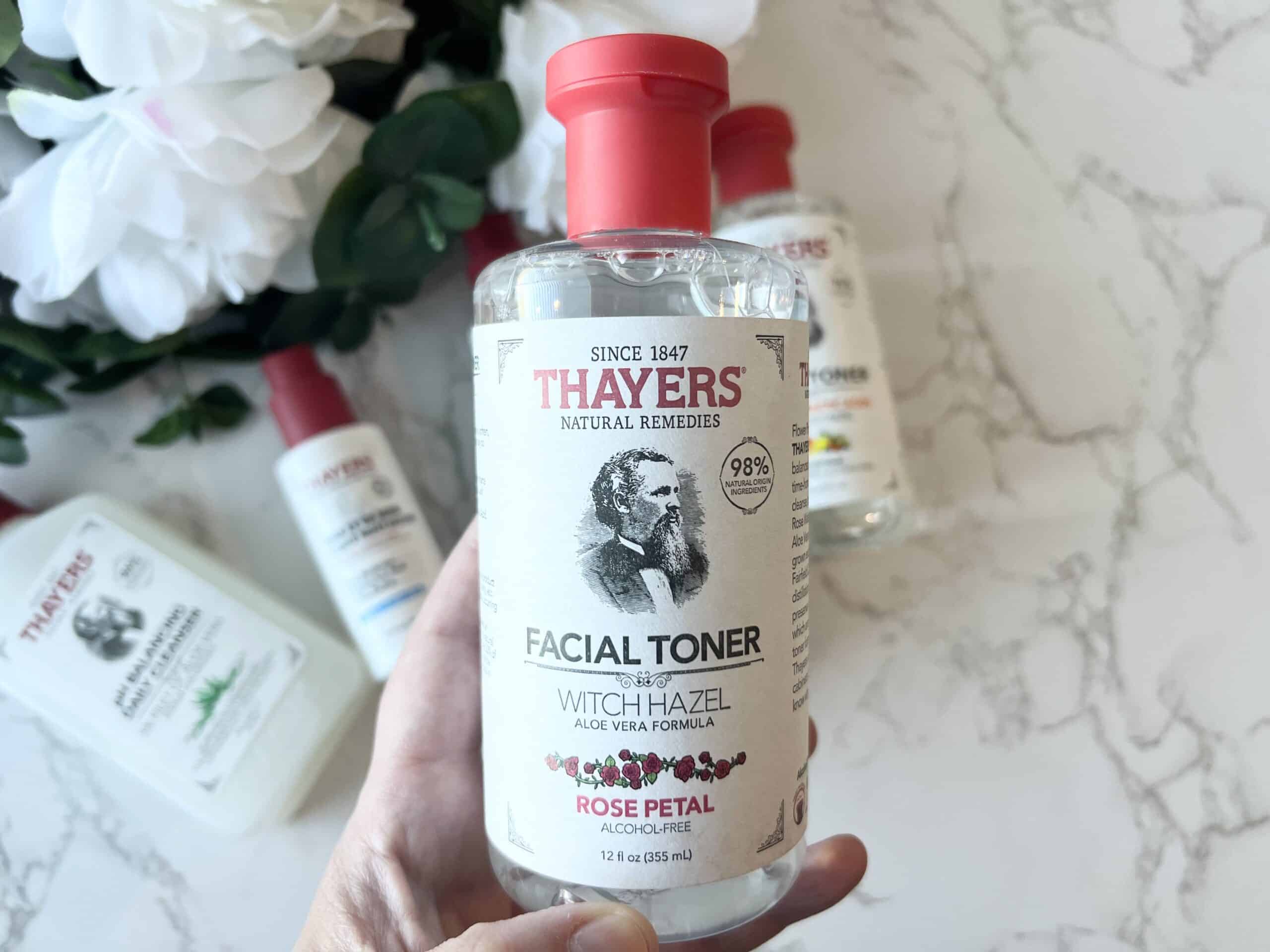 We gotta start with a classic here. Are you a toner person? I've been using toners for a long time. You put on toner right after cleansing your face, so your skin is nice and clean and your pores are ready to drink up all those active ingredients. Toners can help with things like: shrinking pores, hydrating skin, balancing out the ph level of your skin (which can help with breakouts), and gently exfoliate skin. It's a super easy way to get major bang for your buck in both price and time. One swipe all over your skin, let it dry, and voila! Your skin will thank you.
The reason Thayers is so special is because they use certified organic Witch Hazel grown and harvested exclusively for Thayers on a family farm in Connecticut, and certified organic Aloe Vera. The ingredients are farm-to-bottle, picked by hand and make via maceration using water only and NEVER touches alcohol. It's also 100% cruelty free.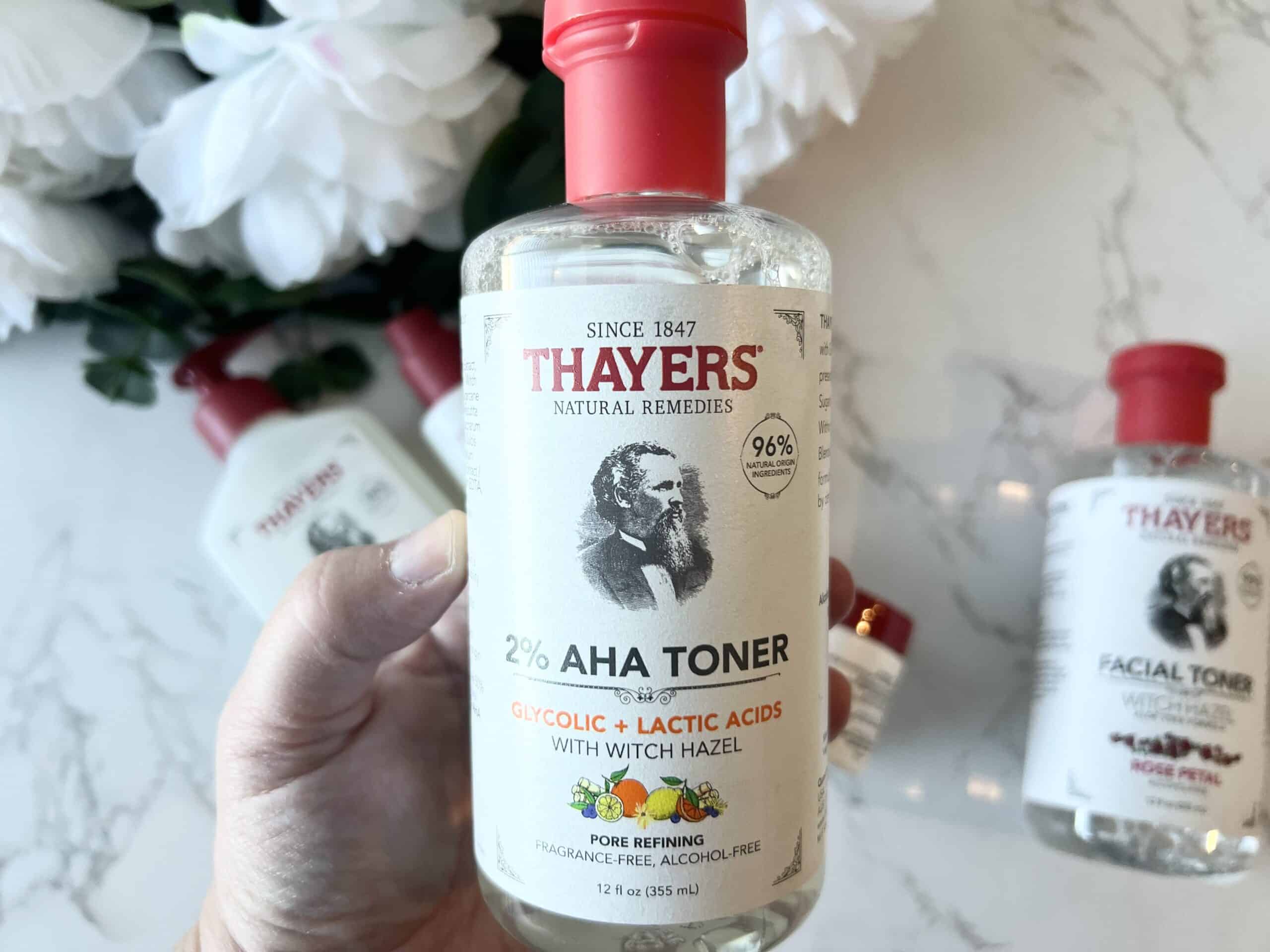 In my late 30's, I started using some type of gentle exfoliator every day and I have definitely noticed a difference in my skin and feel that I'm aging pretty well. I haven't had to resort to fillers or invasive procedures just yet and don't have any noticeable lines or wrinkles when I'm not smiling. Toners like this one make it easy to exfoliate quickly and gently, without stripping your skin.
I am a huge fan of glycolic and lactic acids, for this reason, and they also really help renew skin if you are prone to dark spots, breakouts and breakouts scars. This one has their proprietary witch hazel, as well as being fragrance and alcohol free, which makes it even gentler.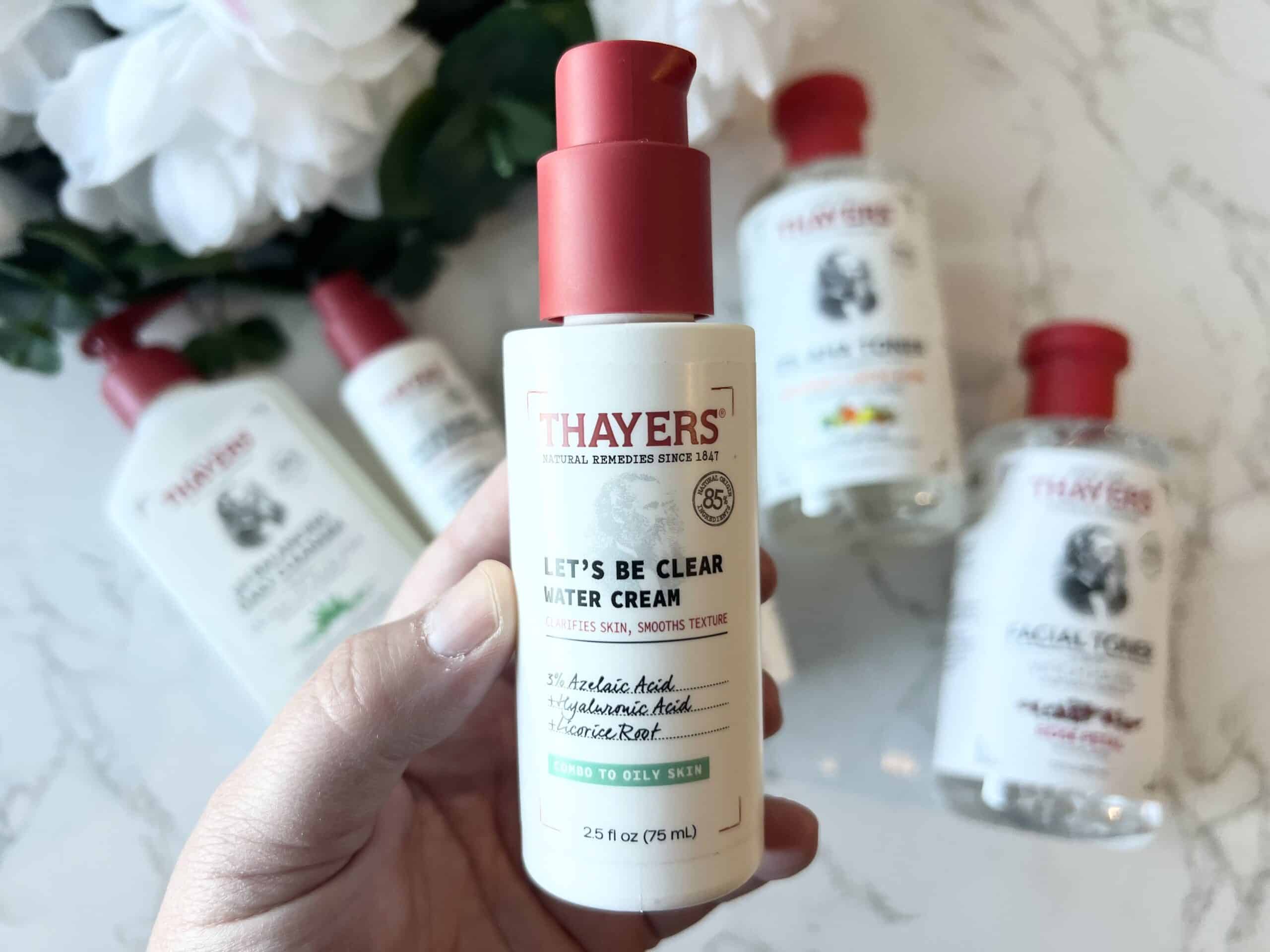 If you've tried popular water creams by brands like Belif and Laneige, then you know how soothing and moisturizing they are without being heavy. I am prone to breakouts, so especially during the warmer months of the year, I have to switch out to lighter creams. But, I still need that skin plumping boost from ingredients like hyaluronic acid. This water cream has it all: 3% azelaic acid, hyaluronic acid, licorice root, and more.
I love this water cream. It feels amazing on my skin and you won't believe the price.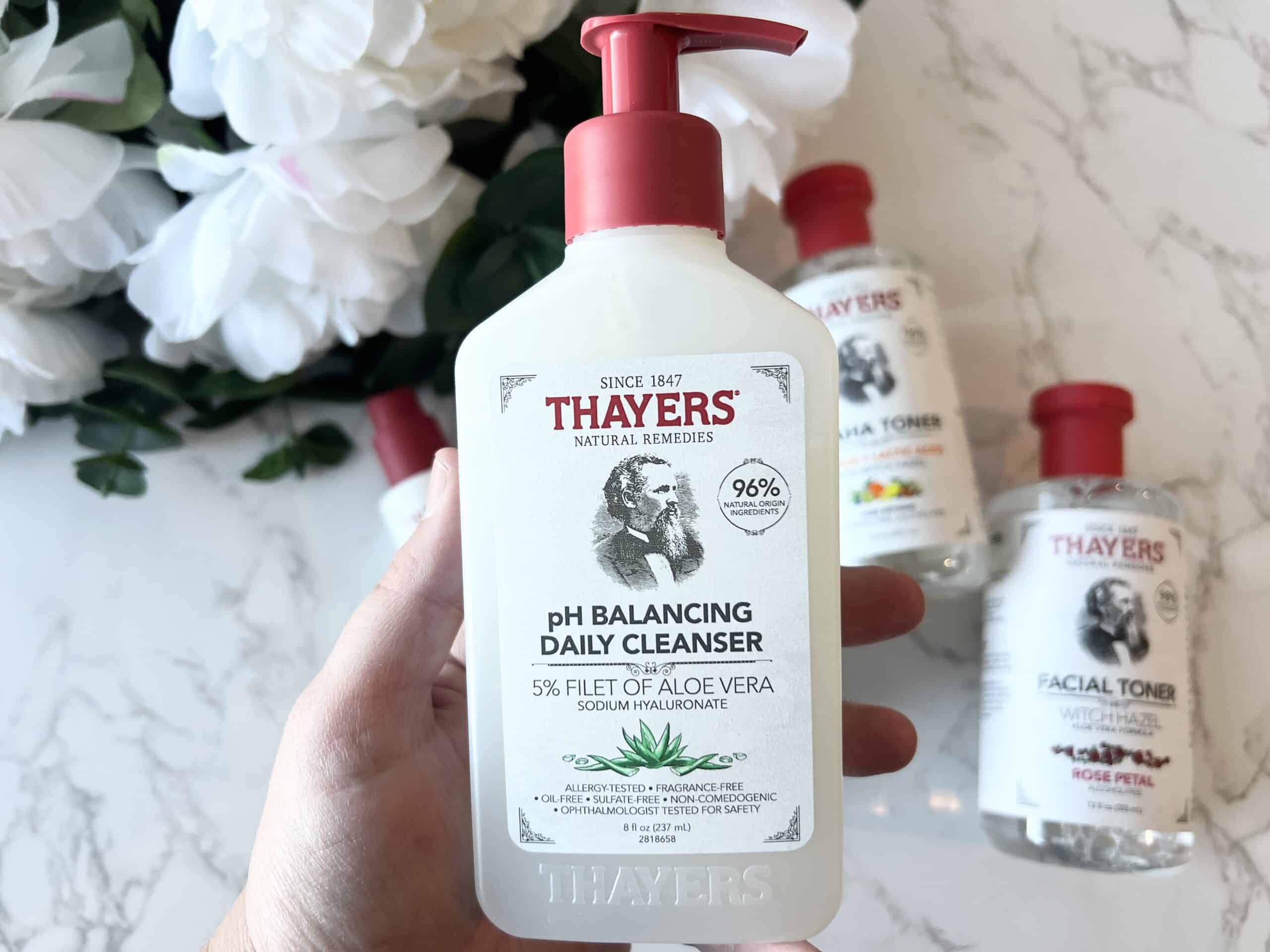 I'm really picky with my facial cleansers. It has to get off all my makeup, but it can't strip my skin, otherwise I get dry and start breaking out. This one is a new favorite. I love that I can buy a 3-pack on Amazon for a super great price and not run out. But, more importantly, I love that this face wash has 5% aloe vera. Not sure if you know this, but aloe vera is amazing for your skin. My husband's aunt is in her late 70s and you would never guess she's older than 60. She has aged so gracefully. What's her secret? Pure aloe vera on her skin every night. That's it. Straight aloe vera.
So, when I saw that this face wash has aloe vera, I was all in. It's incredibly soothing, so if you have skin prone to redness, inflammation, breakouts, or is just super sensitive, you will love how this feels.
Another new product from Thayers that is going to change how you feel about affordable skin care. Designed to penetrate 5 surface layers, tis ultra-moisturizing cream is loaded with snow mushroom, hyaluronic acid, shea butter and more for noticeably improved hydration.
I appreciate that Thayers products do not have added fragrance or perfumes, which makes slightly thicker creams like this something I can actually use. I definitely see this being heavily rotated in my routine once the weather cools.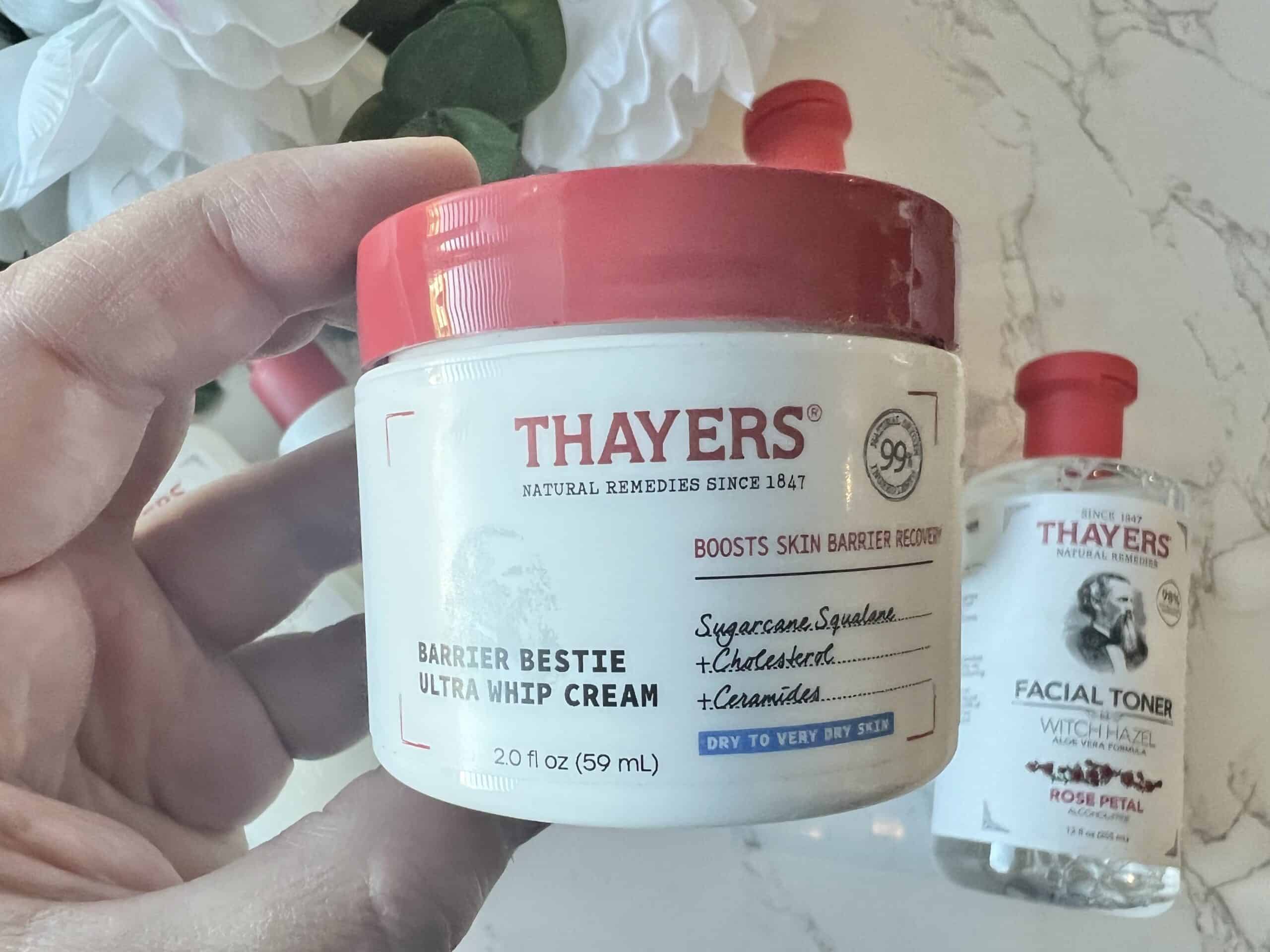 Does your skin need some serious TLC? When it gets cold, I switch to barrier creams like this one. This is the heaviest moisturizer in the Thayers line-up, but the whipped texture keeps it from being too much on your skin. Sugarcane squalane, ceramides, and cholesterol team up to support dry to very dry skin with a creamy, luxurious texture.
I love using this and not just on my face. The cream has done wonders for patches of dry skin on my hands and elbows, and I even use it on my kids. They love how it feels.
*****
No doubt, I love skin care and trying new products. There are a lot of great products out there in all price points. Thayers has been a staple and will continue to be a staple in my arsenal, thanks to high quality ingredients that work, no fillers or fragrances that irritate my skin, and affordable prices.
Have you tried Thayers products? Which one is your favorite?
Have a fabulous day,
E