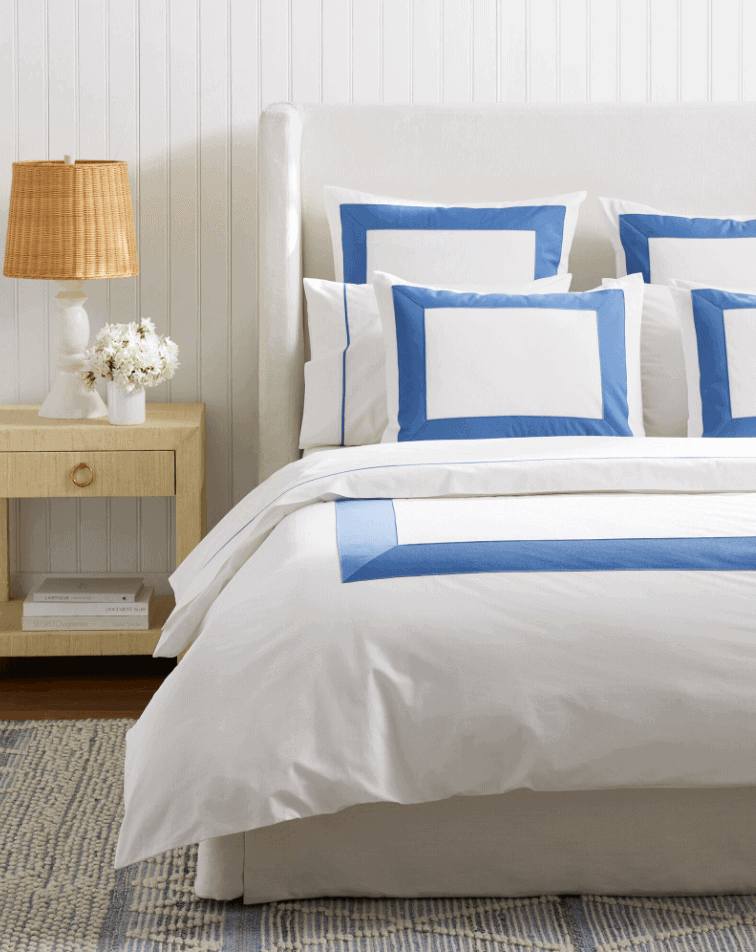 And we're back! Did you have a good weekend? We are barreling towards Christmas now, aren't we? Luckily, I found a way to save you some money.
If you've been eyeing the gorgeous denim and white Serena & Lily Ryder Rug – good news! We have a crazy good dupe that will get you the look for a fraction of the price. Seriously, like 1/4 of the price.
Let's take a look at the original and then the lookalike! Also, yes, affiliate links are used. This means at no cost to you, I may receive a commission if you purchase through my links. Cheers to that, friends!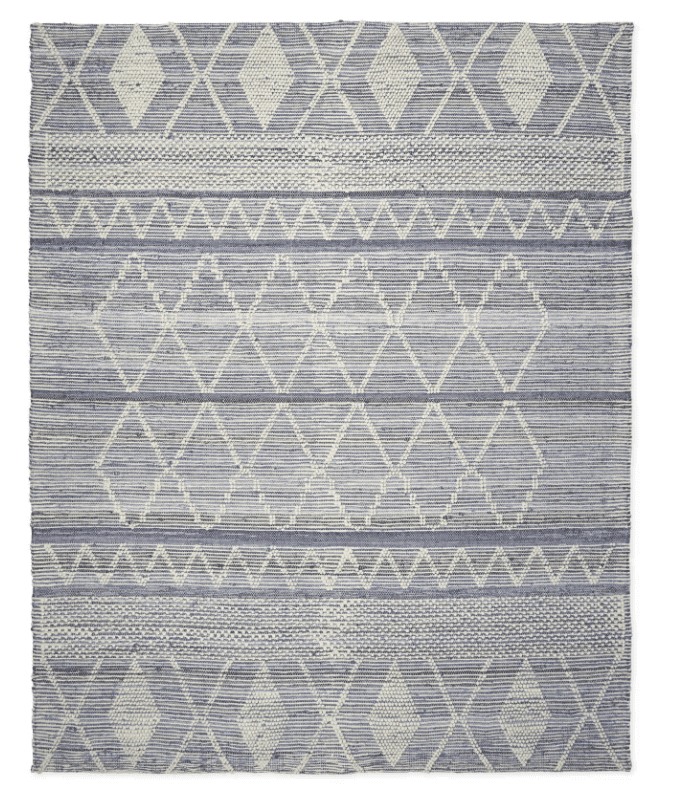 The 5×7 is priced at $448, which is not a terrible price, but a bit high for a rug on the smaller size. Still, if this is the rug that makes your heart go pitter-pat, you can grab it right here.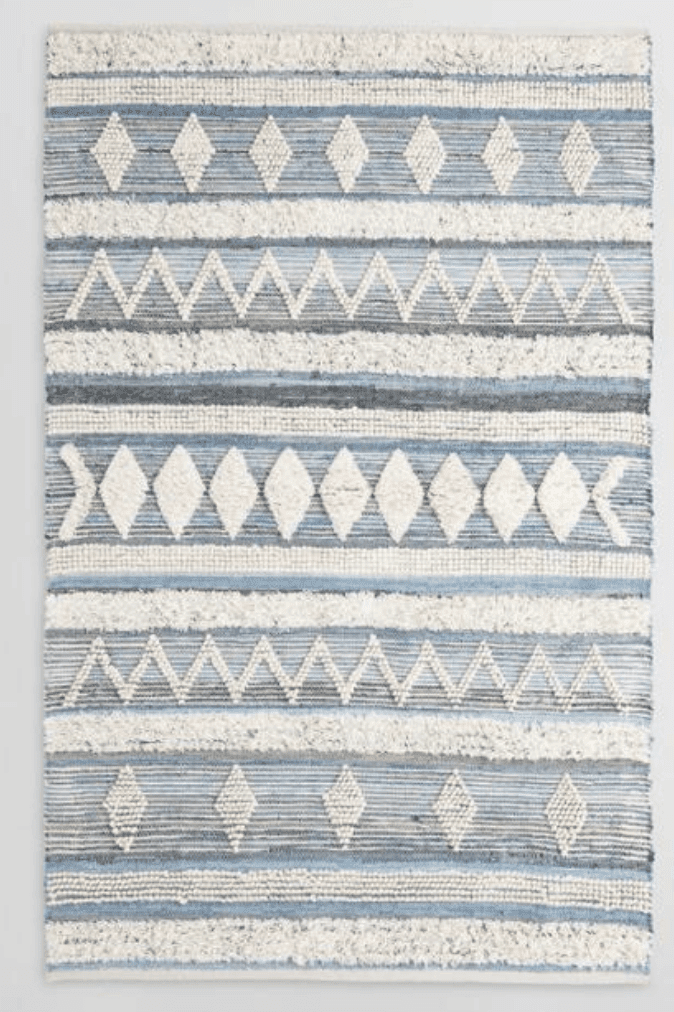 Love this one! The ivory texture with the diamond shapes with the denim color is so chic and fresh. A little piece of the beach brought right inside.
Pair this rug with the World Market dupe for the rattan pendant light and then pick-up one of these cozy Restoration Hardware cloud sofa dupes that you can sink right into! Ahhhh… now that's a great living room, friends!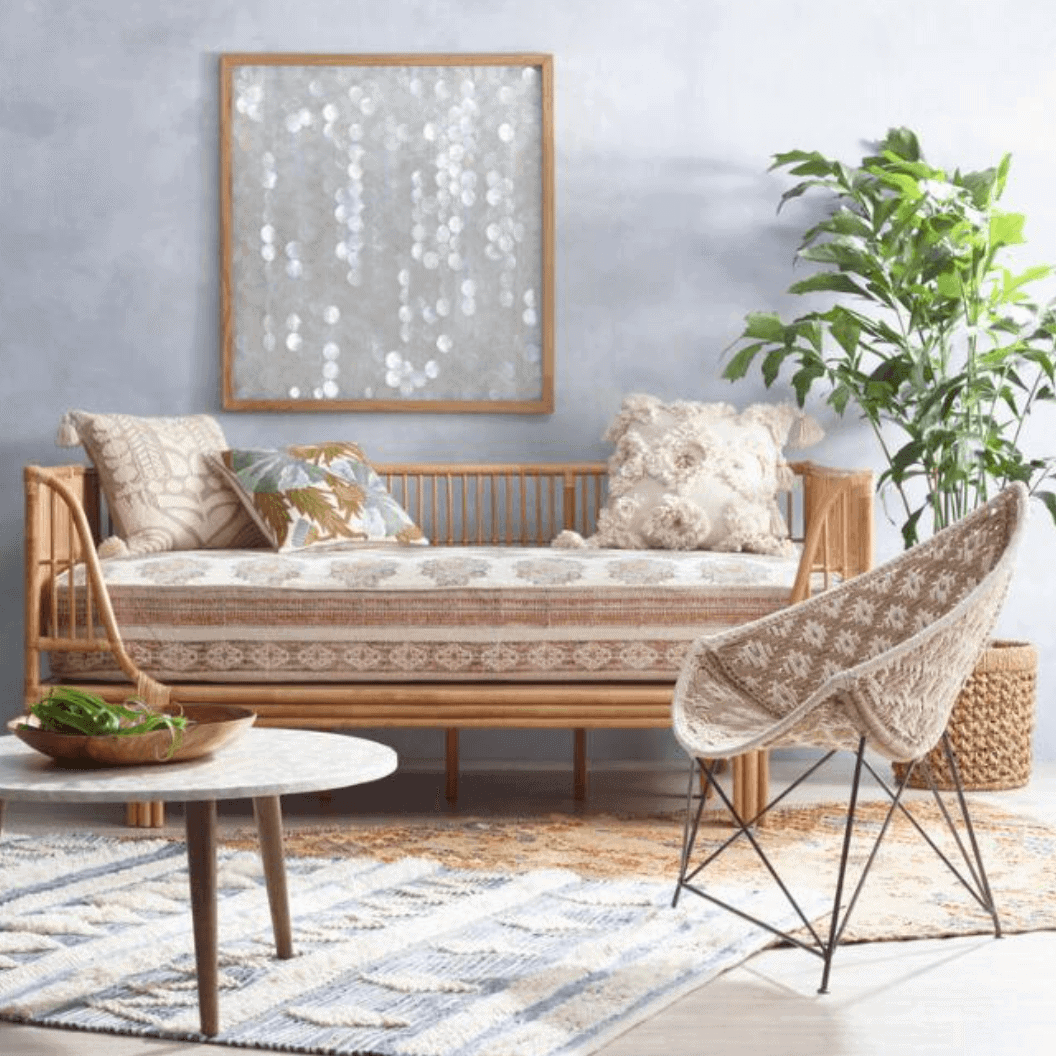 While you're at it – kick up your feet on this dupe for the Serena & Lily Bamileke carved coffee table. Did I just decorate your whole room? I think I did!
Priced at $99.98 for a 5×8, they're practically giving it away.
More Serena & Lily Dupes:
I think I have more S&L dupes than any other brands at this point. Here are a few more:
*****
Thanks for reading! I hope you find something you love for a price you can afford!
Have a fabulous day,
E