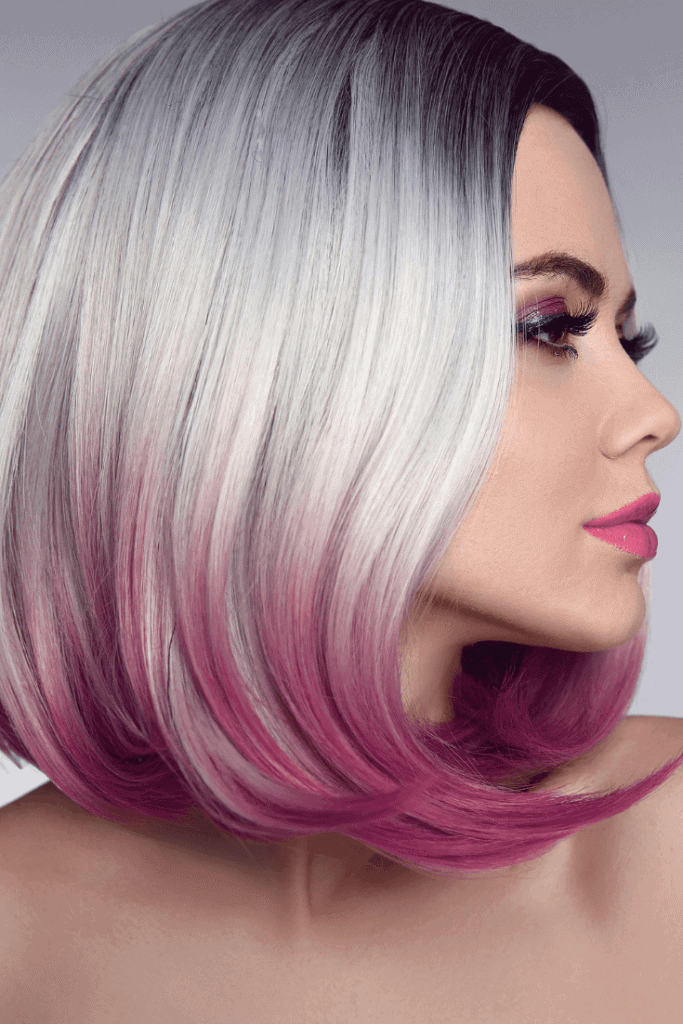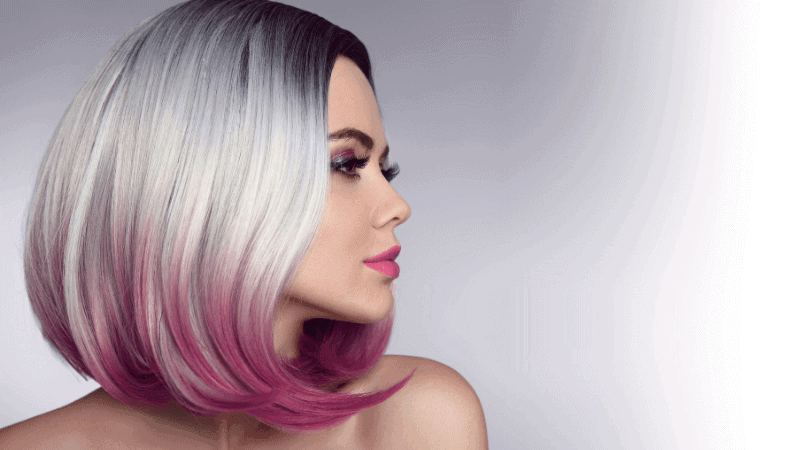 Silver hair is everywhere – and the trend is not slowing down anytime soon.
Silver hair has a chic, edgy vibe and can make your skin look like it's glowing!
The newest arrivals in the silver hair trend are silver hair highlights, silver ombre, silver with dark roots, and more.
Nervous? Try Silver Hair Highlights!
Silver highlights are an easy way to try the silver hair trend, without going full ice queen. Great for you dabblers out there who like to change your hair a lot and try new things.
Or, if you just have commitment issues. I feel you.
Check out these gorgeous inspirational ideas for silver hair that will make you want to run to the hairstylist and channel your inner ice queen.
All Hail The Ice Queen:
Since there are so many examples, here's a quick look at what's included:
Video Tutorials of Silver Hair Transformations: I really like to see the before and after when it comes to hair trends, so this is my go-to for inspo.

Pictures of Gorgeous Silver Hair for Inspo: Great for finding exactly what you want and taking it to your stylist.

Links to Hundreds More Silver Hair Photos and Inspo: Find even more image inspo and some stories of girls gone gray.
And, if you're not totally ready to go full ice queen – check out more color options in my post with 15 stunning blonde balayage looks and 25 chic brown balayage looks.
Video Tutorials:
Check out these 5 incredible video tutorials of killer silver looks.
1. Dark Brown to Silver Tutorial: Briddy Li
Check out this tutorial of Briddy Li going from dark brown to ash blonde silver. The transformation and result is incredible!
2. Highlighted to Silver Blonde: Anna Phung
Anna's hair starts like many of us – with some grown-out highlights, darker roots, and old color to work with. Still, in one process, she turns drab into fab with this shimmery, silver, ash blonde color.
#WOW
3. Silver Blonde with a Dark Root: Jessi @ JZ Styles
In this example, the stylist preserves a dark root to create a sort of silver bayalage look.
Mixes a couple of trends here in a way that really works.
4. Black to Silver: CosmoProf
Here, you'll see a transformation from black with some old highlights to silver. The amazing transformation looks so different – it's incredible.
5. Dark to Silver: Guy Tang
This incredible revenge hair transformation is so fun to watch. Guy Tang is a true master at his craft.
Wouldn't it be incredible to work with a stylist like this?
Pictures of Silver Highlight Inspo:
6. Cool Brunette with Silver Ombre: @Kycolor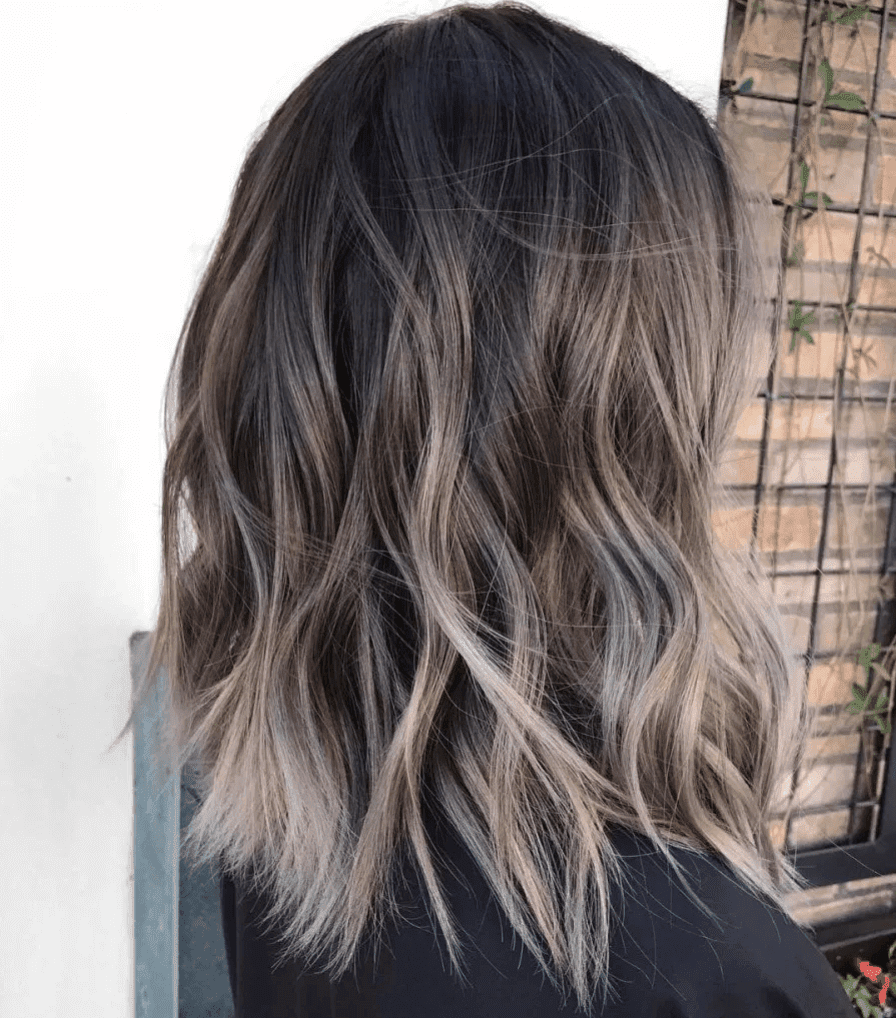 Now this is one I could totally rock. My natural color is similar to her roots and I love a good highlight. Shifting to this silvery color wouldn't be a stretch or damage my hair too much. Love.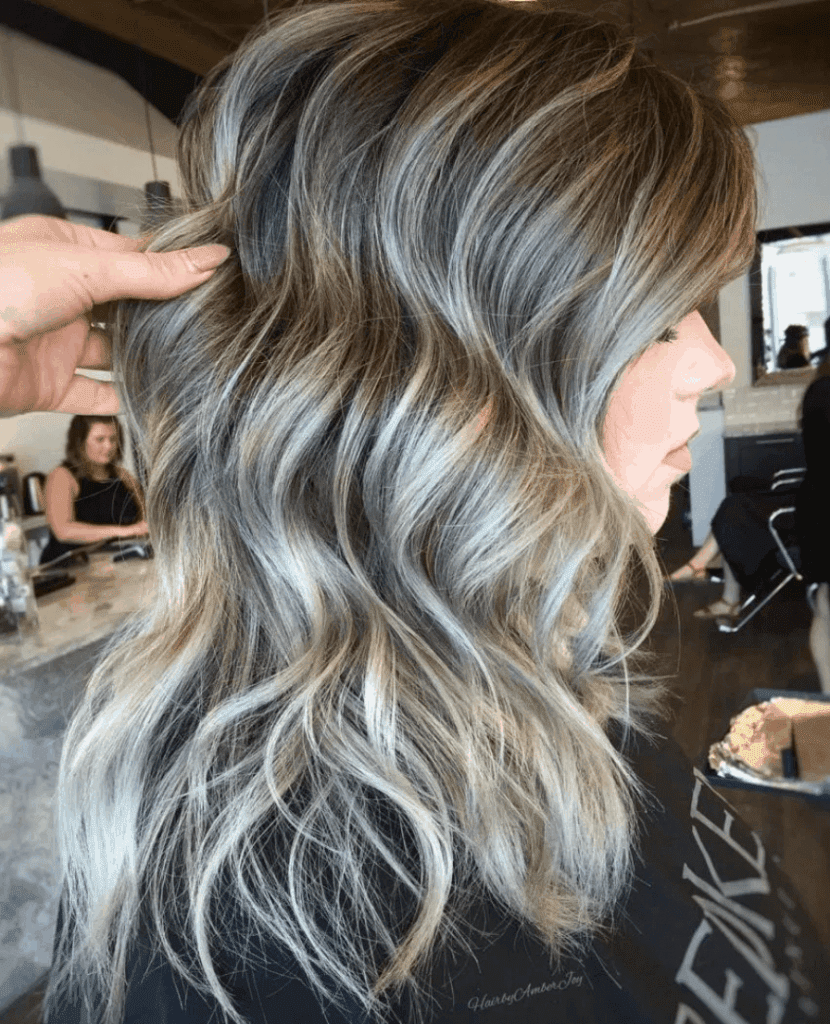 Absolutely stunning. This silver highlight on brown hair is jaw-dropping. It almost doesn't look like real hair. Gorgeous.
8. Long Wavy Silver Balayage Hair: @brendaguerra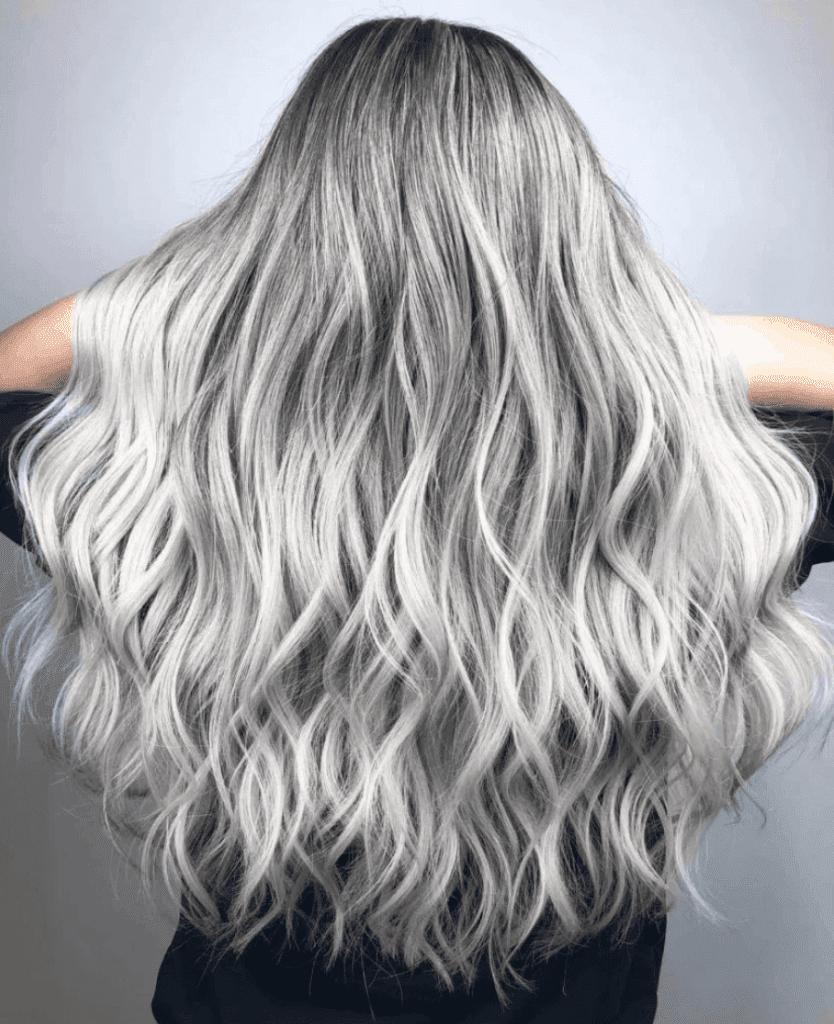 Well, now you know what it would look like to do a silver balayage on super long, wavy hair.
Hot.
Hot is what it would look like.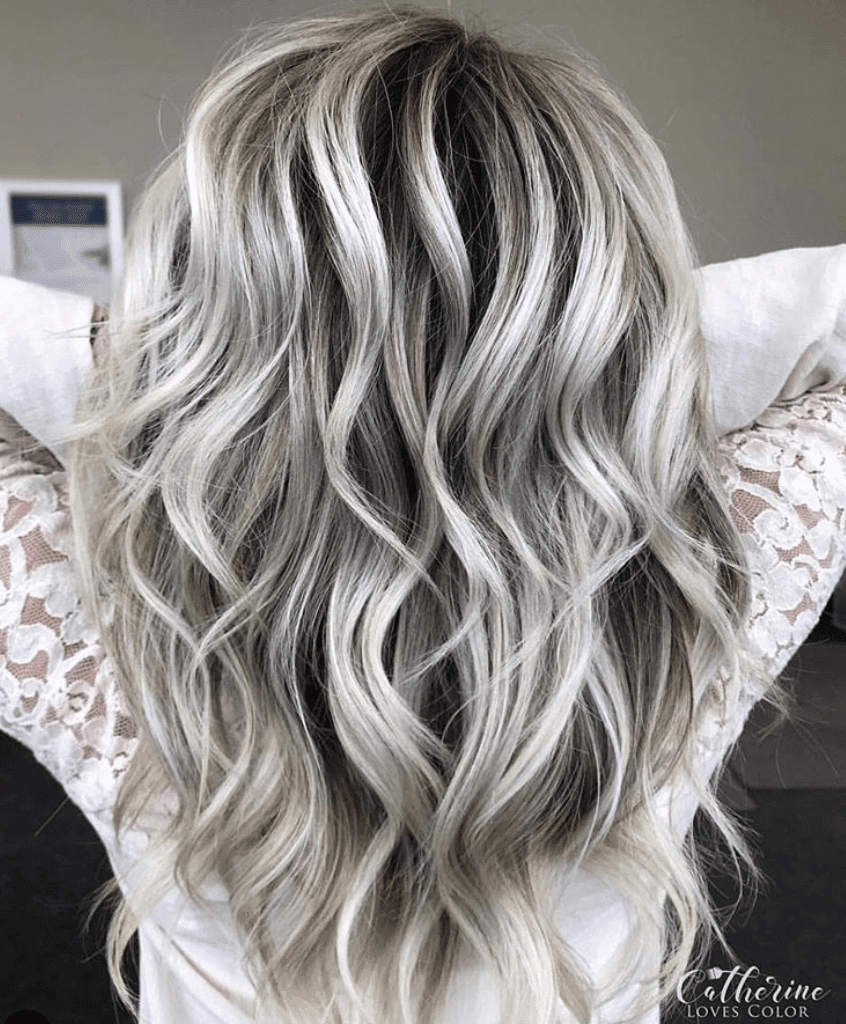 Um, wow. Incredible work by Catherine Loves Color.
Check out her Instagram for more beautiful looks.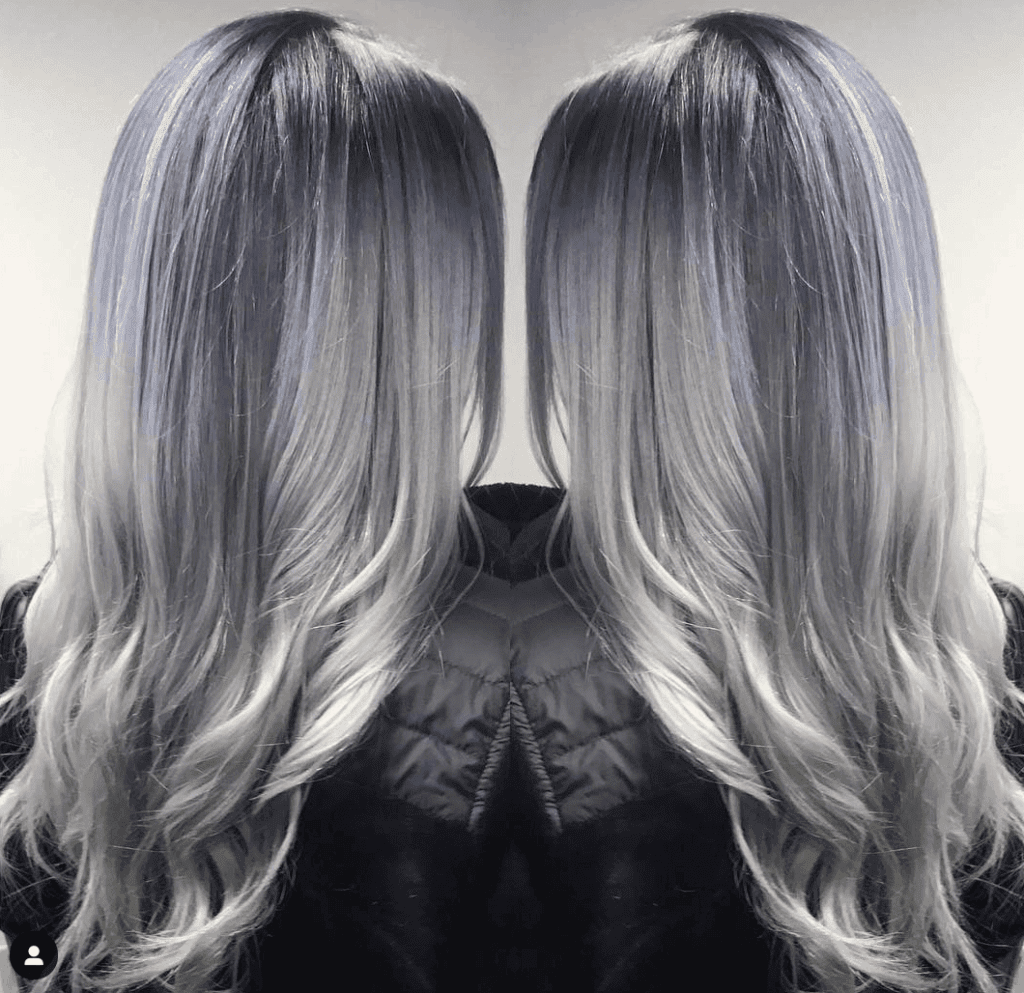 This silver ombre is a head-turner. The perfect progression from dark to light gray is flawless.
Well done. Well done.
Many More Ice Queen Ideas:
Want more? Here are some awesome articles with even more incredible examples: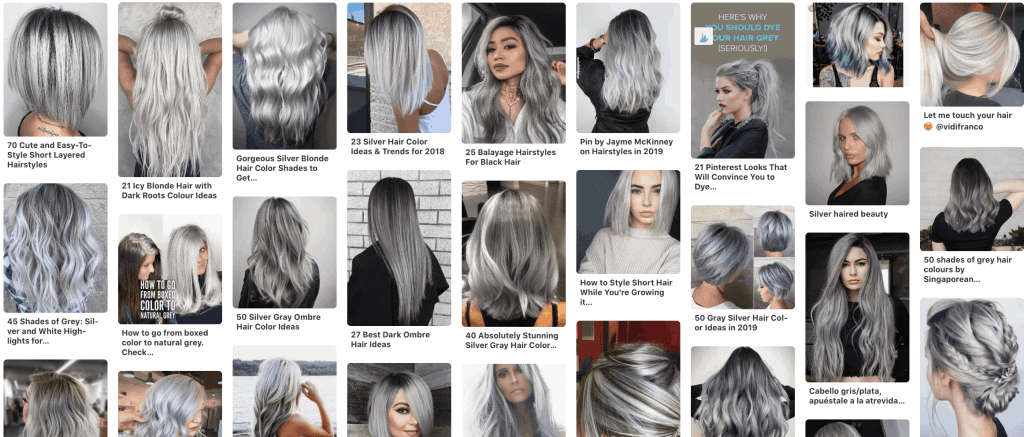 Check out my Pinterest board dedicated to pins on Silver Hair Inspo. At time of posting, I had over 200 ideas for silver hair images on this board!

Latest Hairstyles is such a great resource for hair ideas and this article does not disappoint. Great place to find more silver hair color ideas.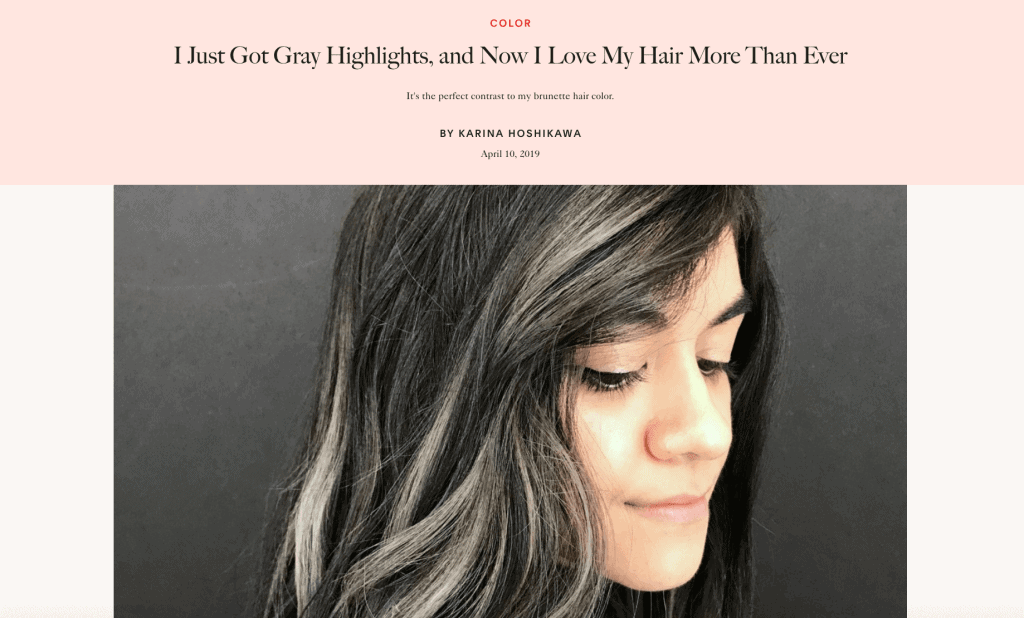 Love this story of how Karina got gray highlights and it didn't just transform her hair, but her view of herself.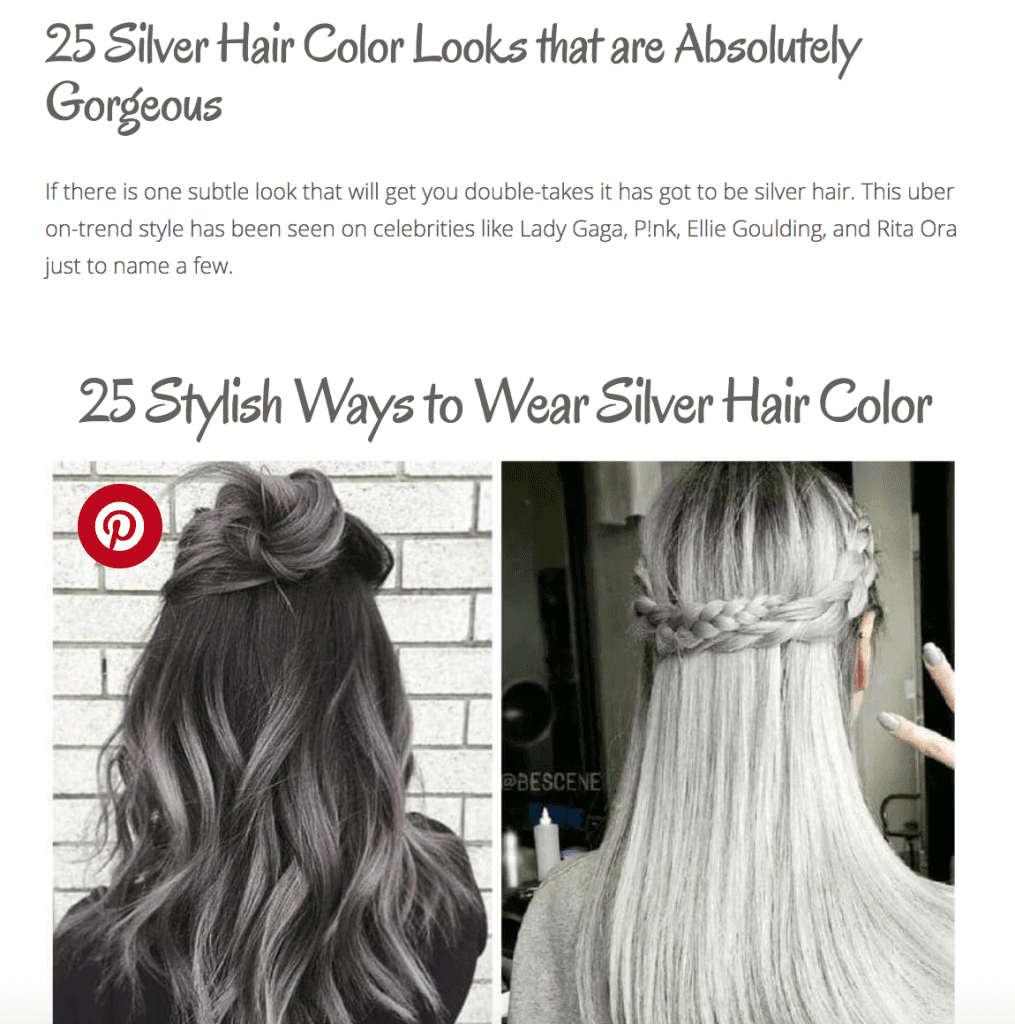 More images of silver hair colors from the Cuddl.

Huge fan of the title of this one. Absolutely hilarious. The article delivers on its promise to share 20 different shades of the gray hair trend. Well played.
****
Boom. There you go. Literally hundreds of pictures, videos, and articles to give you total silver hair inspiration.
Go to your stylist prepared – with examples of exactly the silver hair look you want.
Then, come back here and post a pic of your gorgeous new shimmery silver hair so I can live vicariously through you.
Check out more hair posts if you love all things hair:
Have a fabulous day,
E