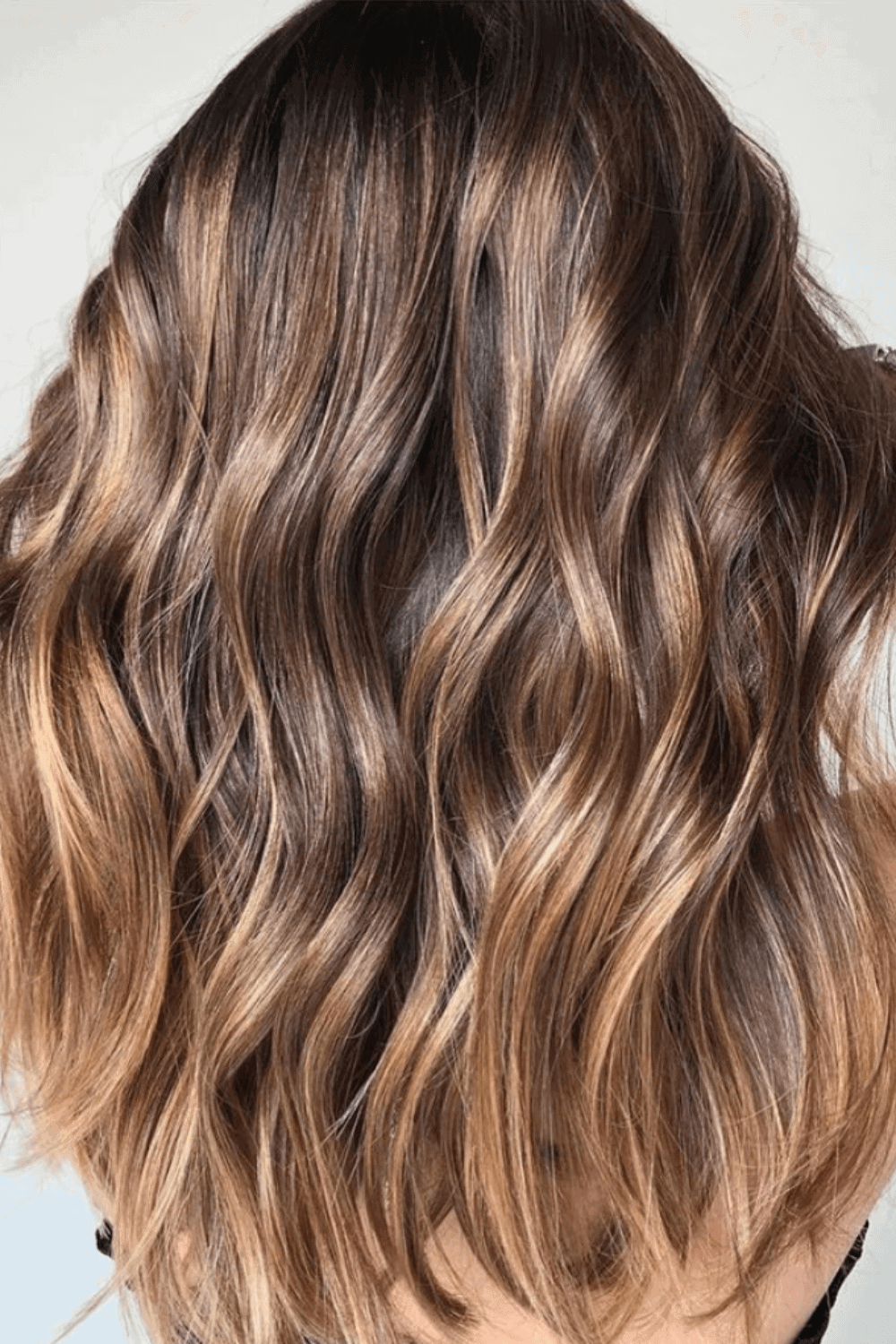 Who's ready for some major, beyond gorgeous, brown bayalage inspo? We're talking that perfect rich color of brownie batter, with shimmering ribbons of buttered toffee, and hand-painted pieces the color of caramel.
Am I the only one that thinks of hair color in terms of food? Okay, good ;).
Balayage has taken the hair color world by storm because of the color melt effect it gives, which looks like you spent a lot of time in the sun and swimming in the ocean. Shhh, no one needs to know you just spent a couple hours in the salon instead.
If you're new to the idea of balayage – you'll love my guide to balayage, where I answer all your burning questions about balayage here!
My Balayage Hair Color Journey:
I started sharing my favorite hair color inspo over a year ago in one of my most popular posts ever on blonde balayage. Since then, it's been read and shared across social media over a million times.
You know what this told me? Y'all are as obsessed with hair as I am! Hooray! So, since then, a few things have changed in my life – namely, my hair color. When I wrote that original post, I was deep into the blonde highlight and balayage look, but when Covid shutdowns started, I took the opportunity to let my hair heal and went dark for awhile.
In fact, I wrote a whole post on how I dyed my hair at home using a custom color from a mail order, color at home, subscription service called eSalon. Still highly recommend, btw.
I stayed dark, with no highlighting or lighteners at all for over a year. And then, the itch came back. You know what I'm talking about – hair lovers. It was time to mix it up. That's when I started collecting all of my favorite brown balayage hair looks to get inspired.
And, wow oh wow, are these good. All of these are true works of art from serious hair masters. I am linking all of their Instagram accounts with the photos to give them these creators much-deserved credit for their beautiful work – and also to encourage you to pop over to their pages and show them some love (or just drool over all the bigtime hair inspo).
I hope you find your new favorite and you take it and run to your favorite hairstylist (or find one of these artists near you). The need to transform is real. Don't fight it. I support you. #HairMatters
The Best Brown Balayage Hair Color:
1. Caramel Brownie Brown Balayage by @mertayyildizogl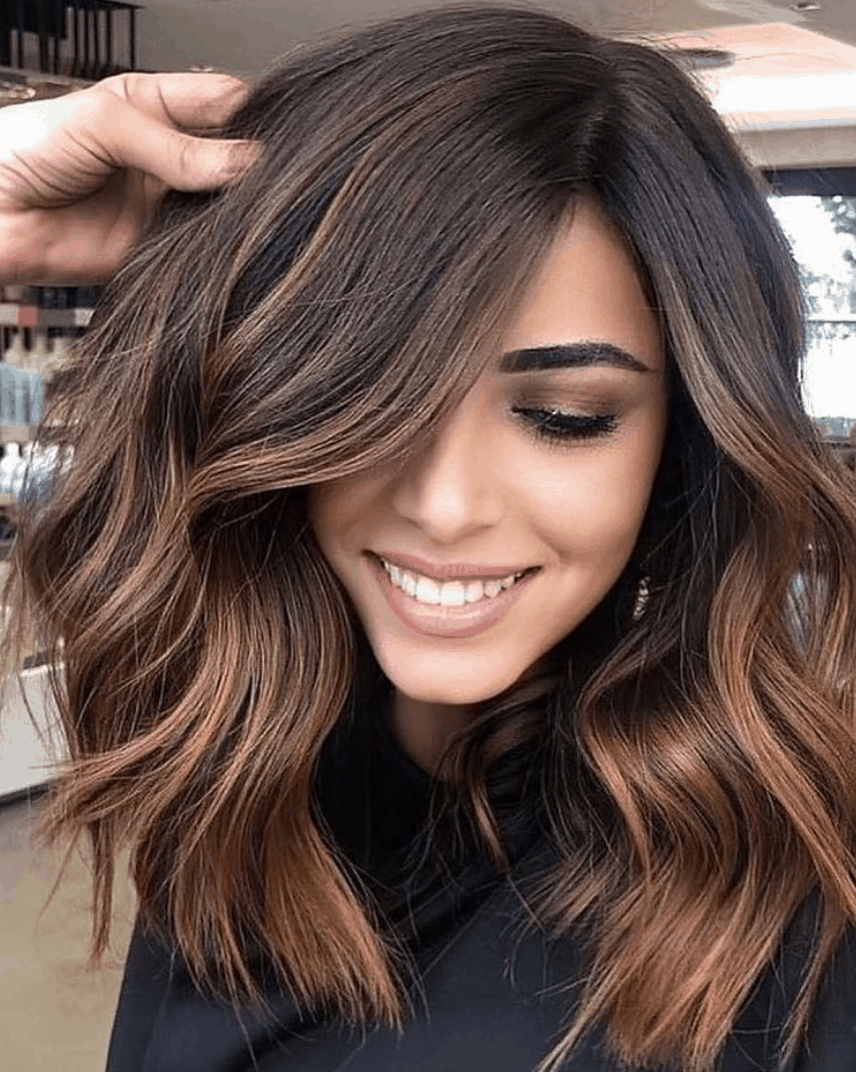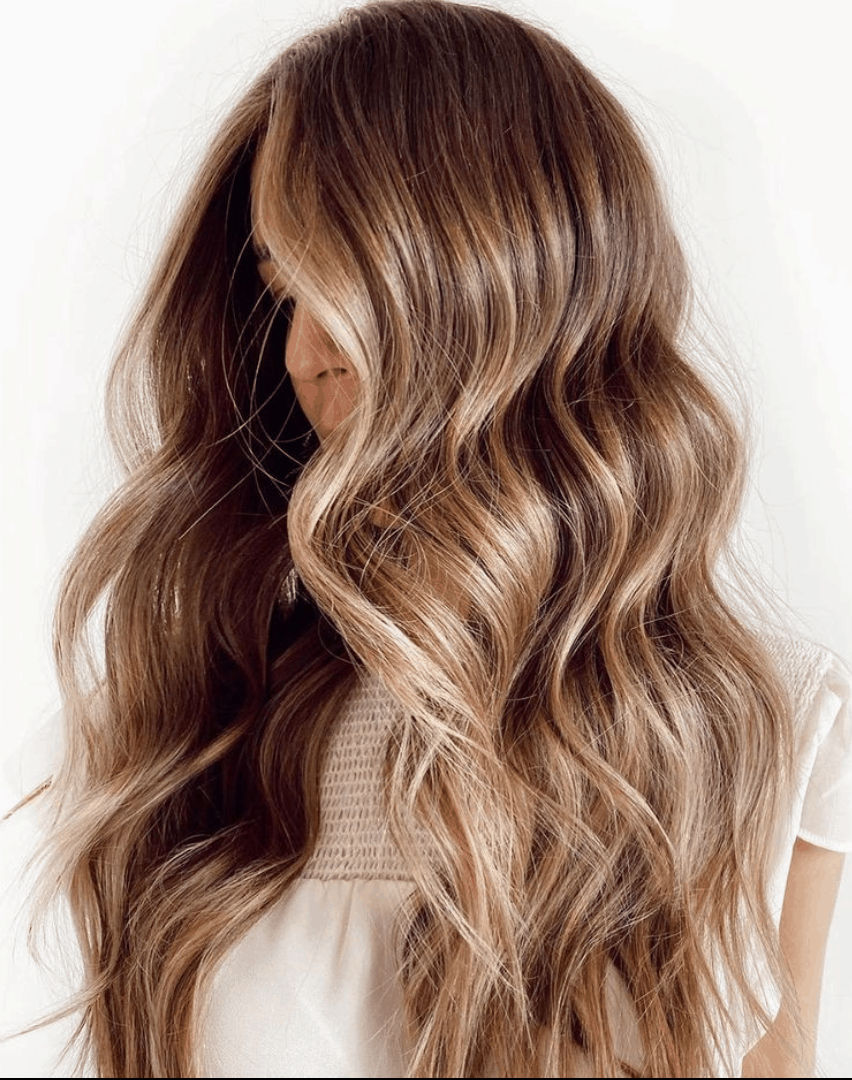 3. Milk Chocolate Caramel Glaze by @muratkilichair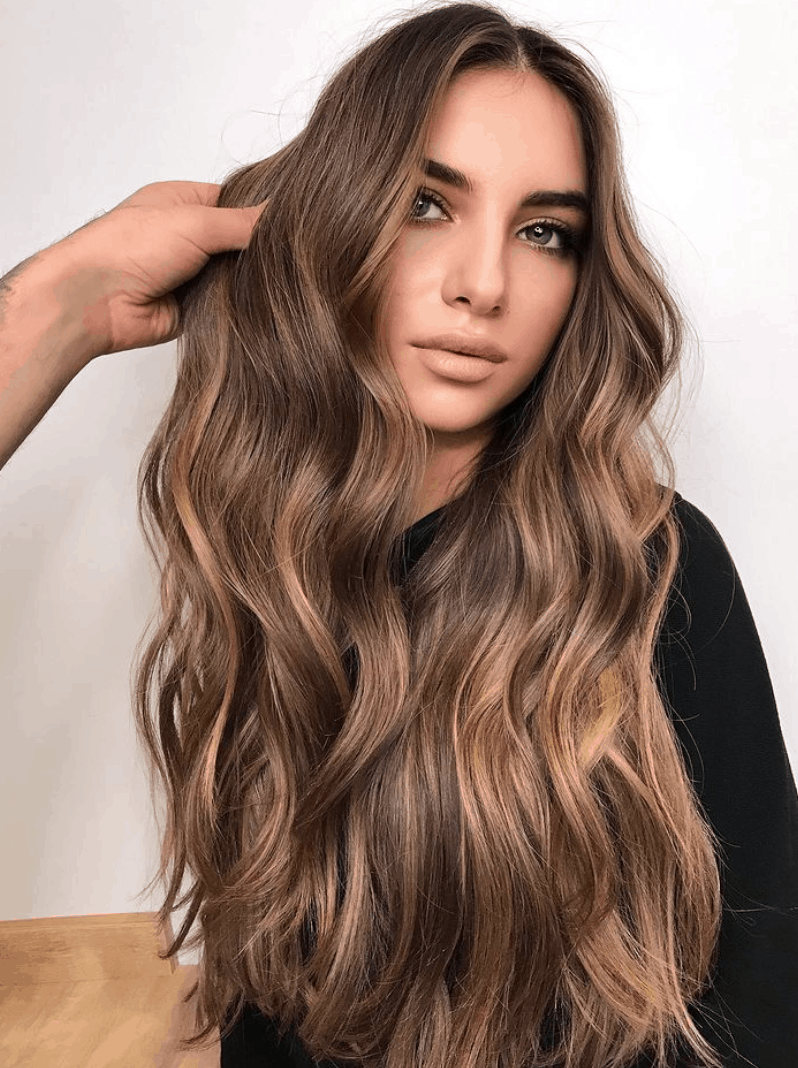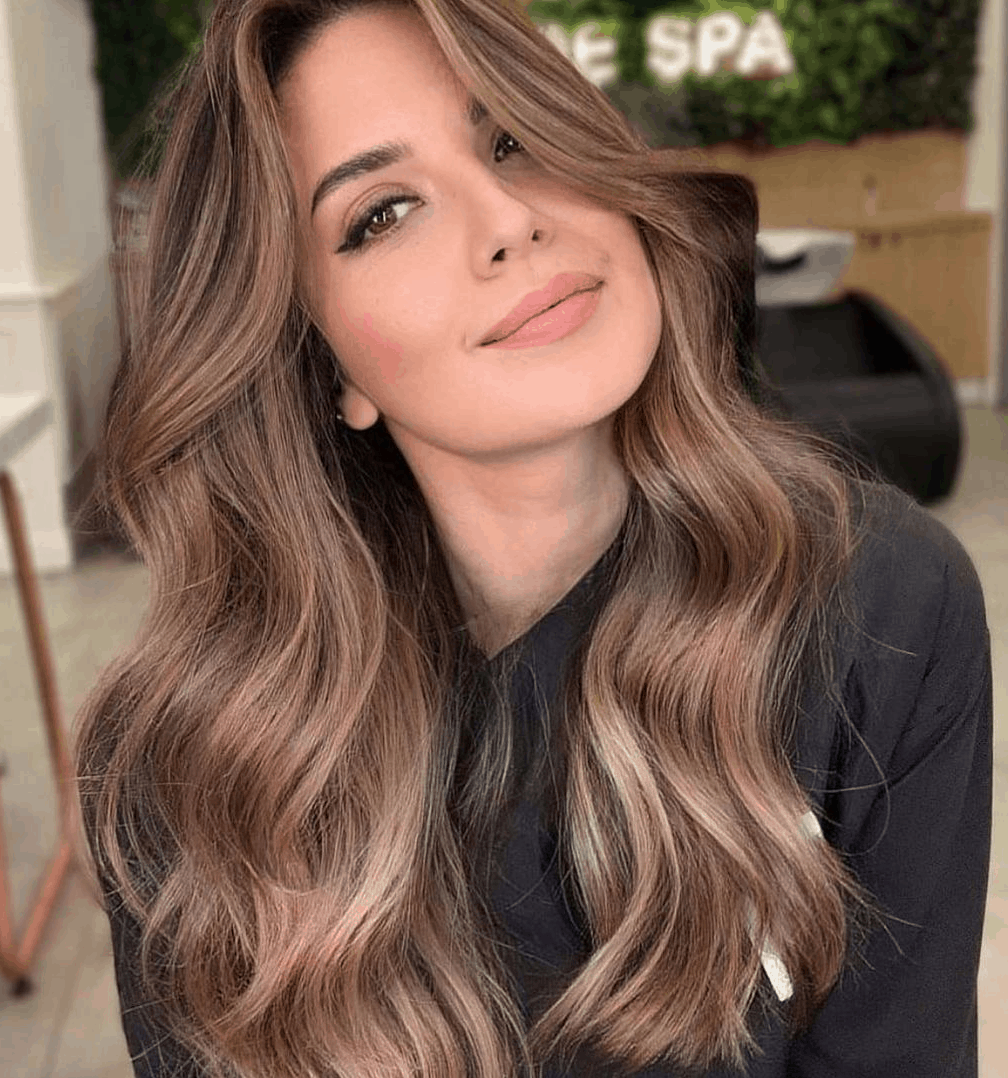 5.
Salted Caramel Brown Balayage by
@mikaatbhc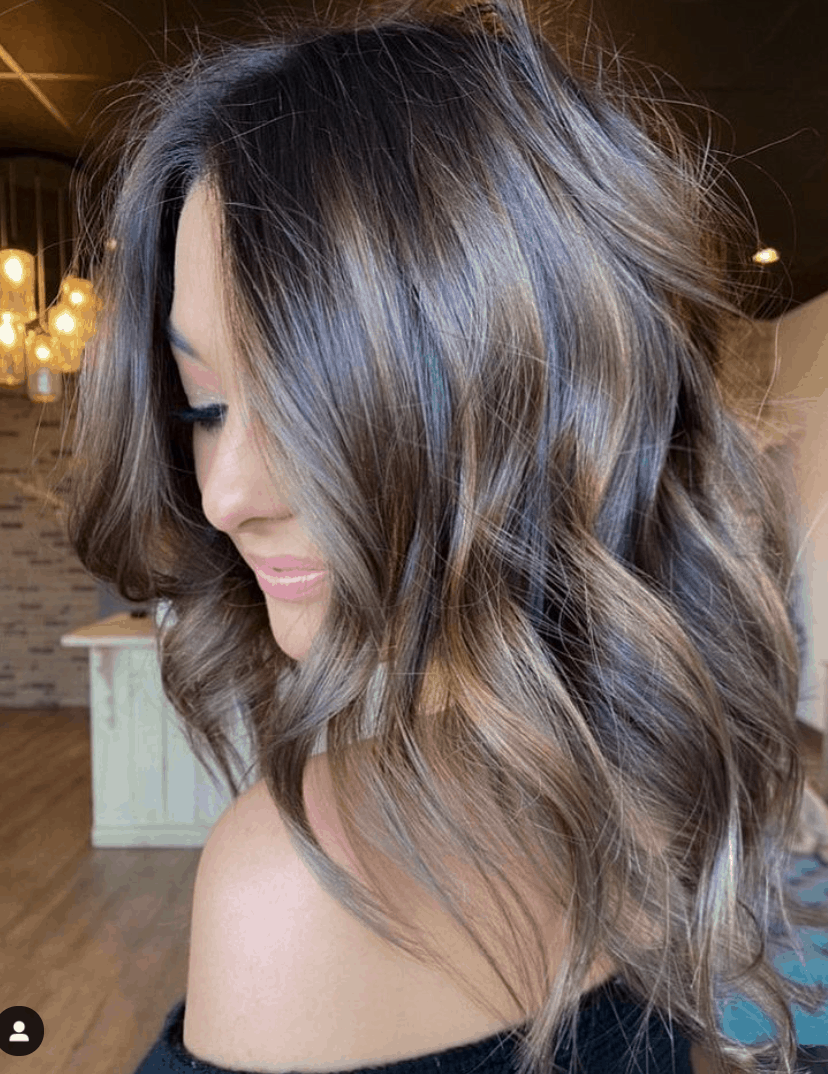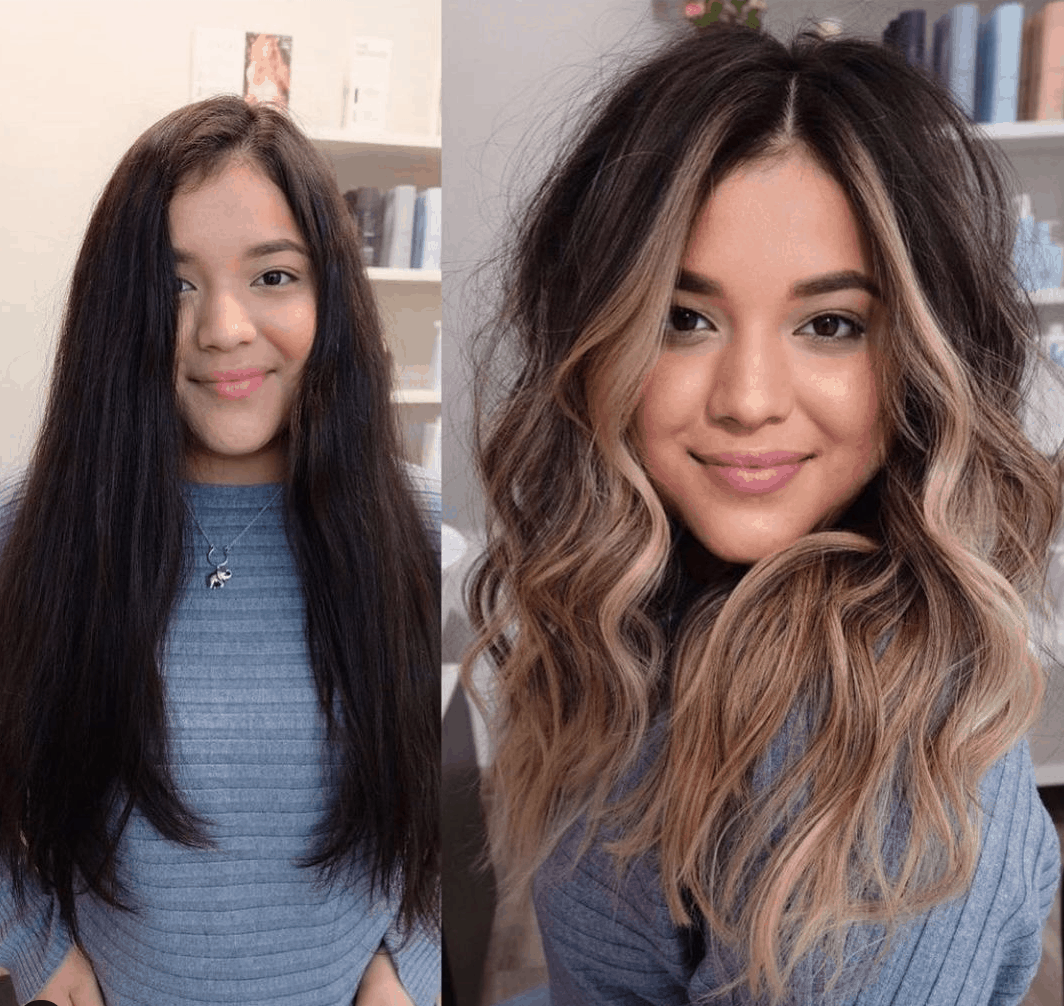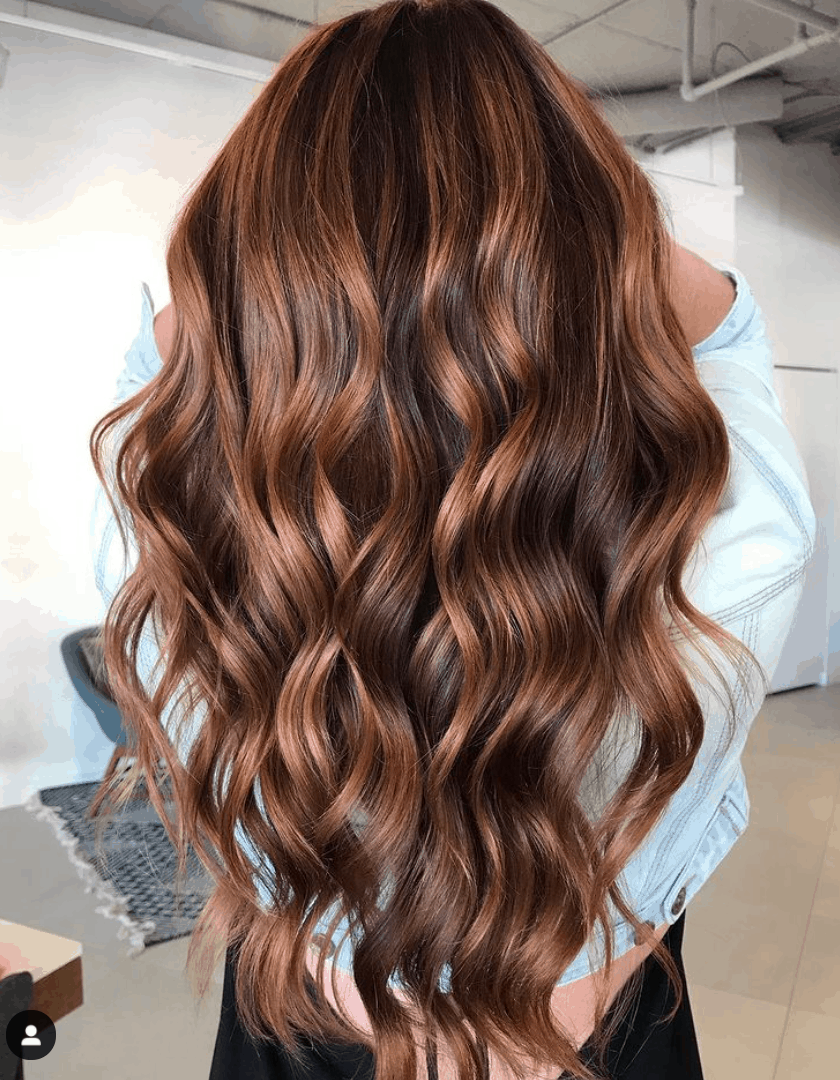 8. Hazelnut Ribbons Brown Balayage by @angela_doeshair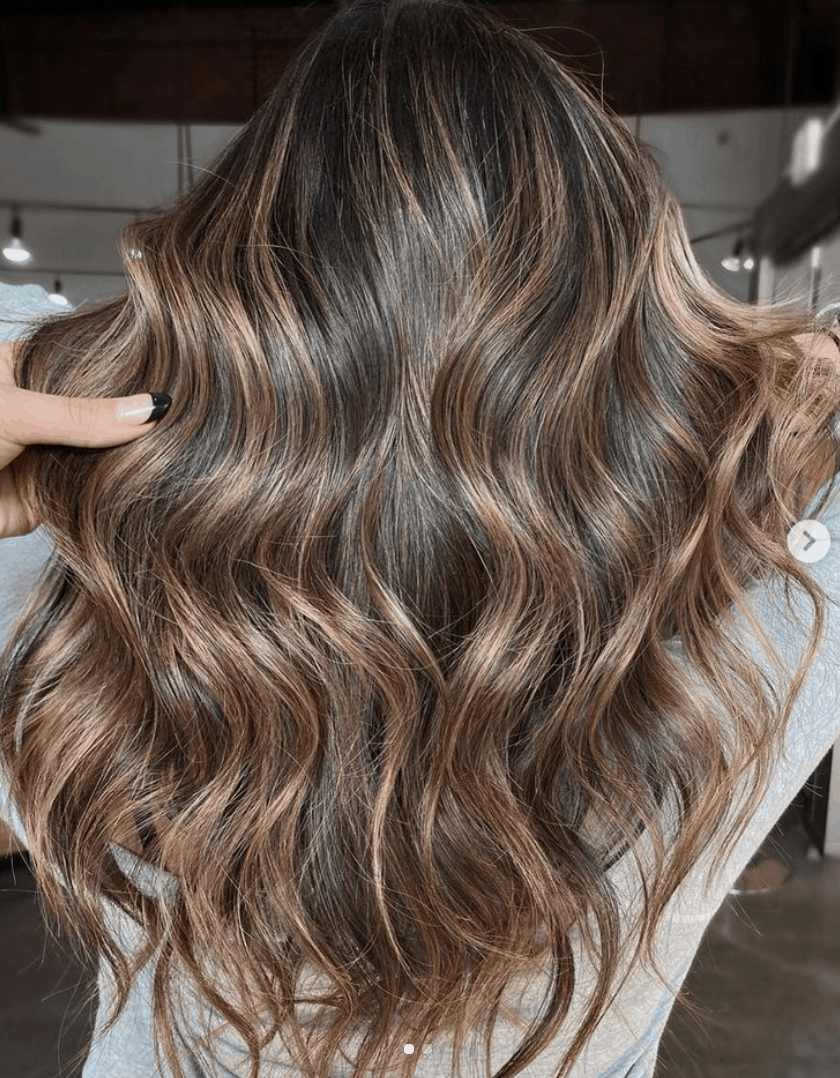 9. Chocolate Mousse Brown Balayage by @rodrigobencck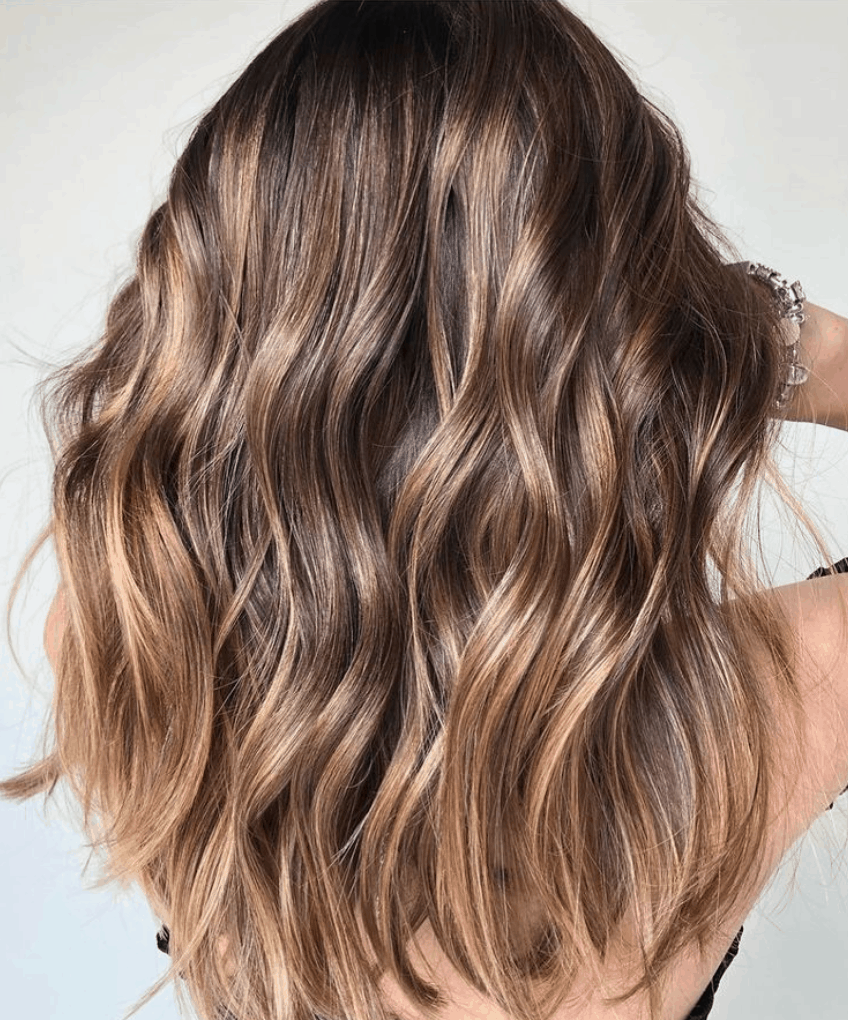 10. Chocolate Swirl Brown Balayage by @hairrbyemily

11. Spiced Cider Brown Balayage by @hairbyydani


13. Cinnamon Cremé Brûlée by @thathairmagic


15. Sunkissed Brown by @kaansayar1

16. Biscoff Brownie Brown Balayage by @lindsay.magyar

17. Chocolate Cinnamon Roll Brown Balayage by @thathairmagic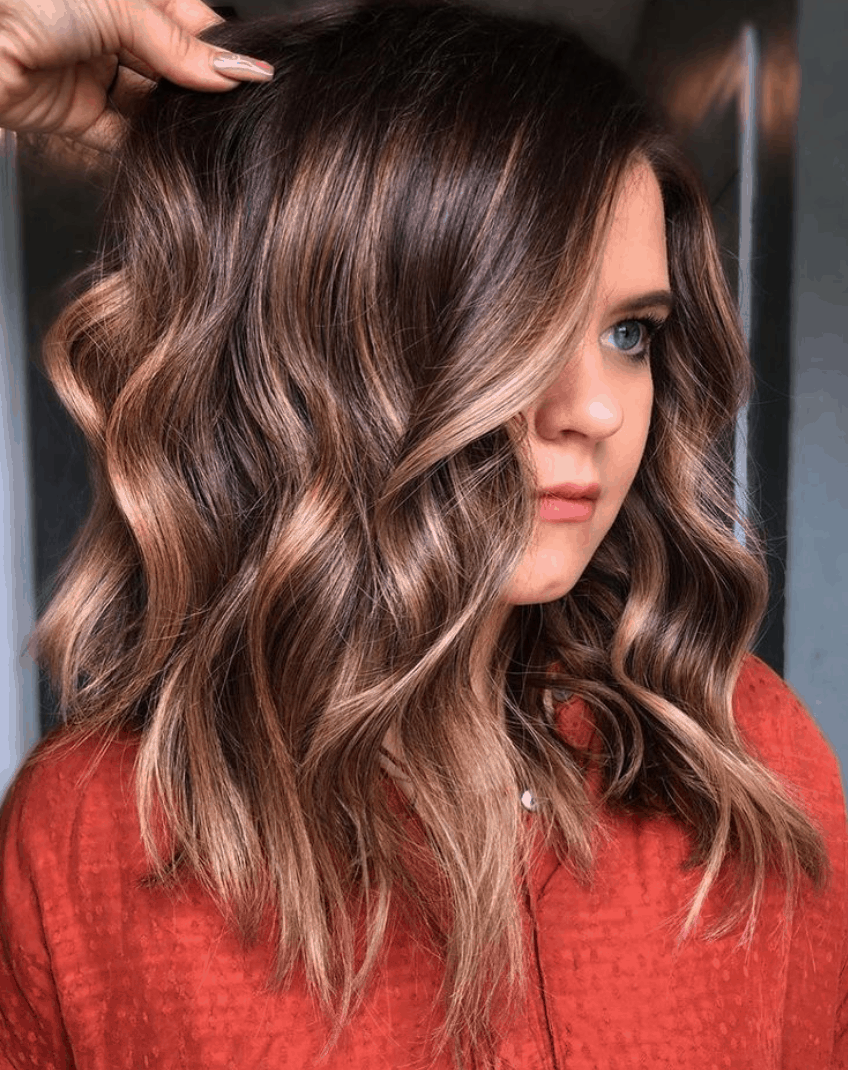 18. Caramel Macchiato Brown Balayage by @texasbalayage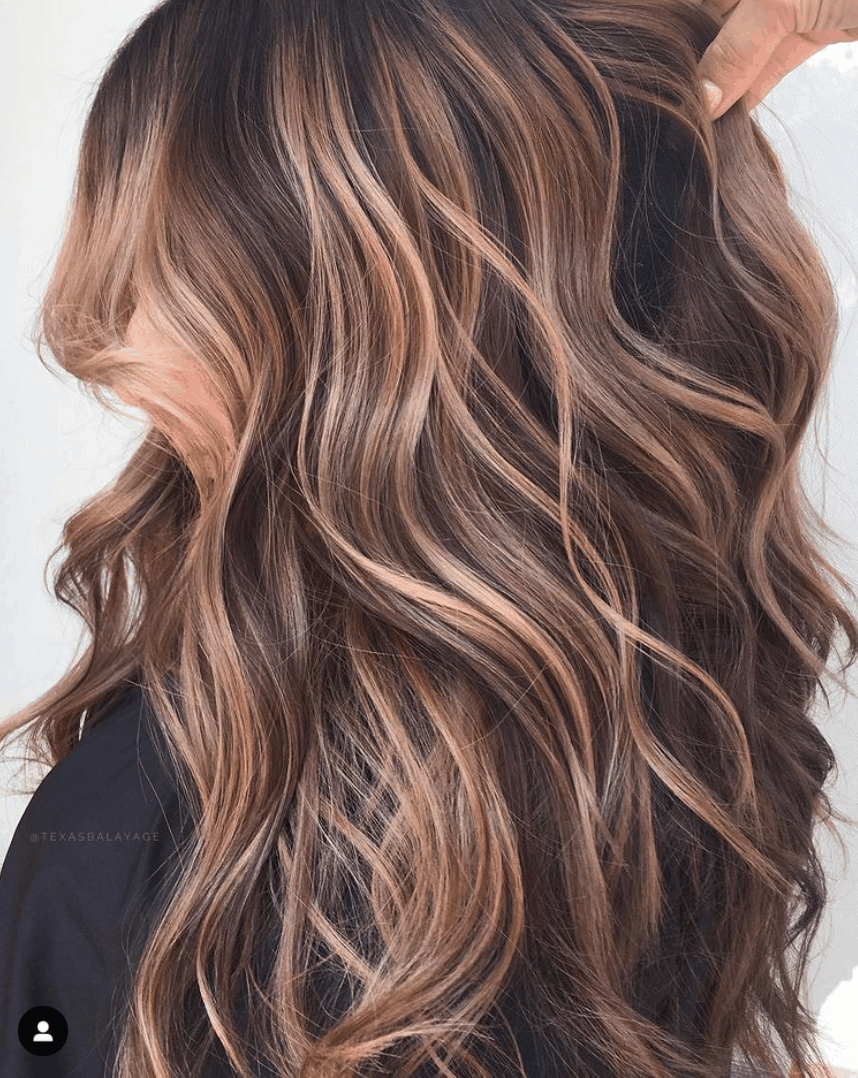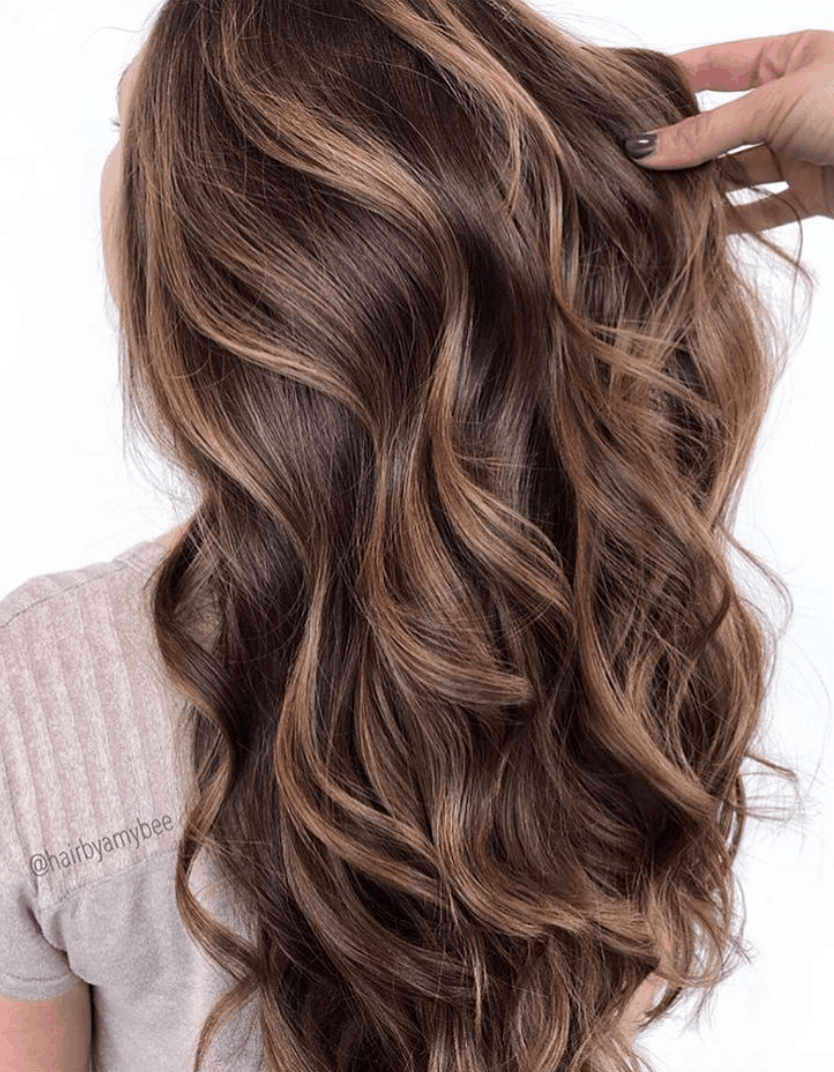 20. Warm Chestnut Chocolate Brown by @tabetha_and_co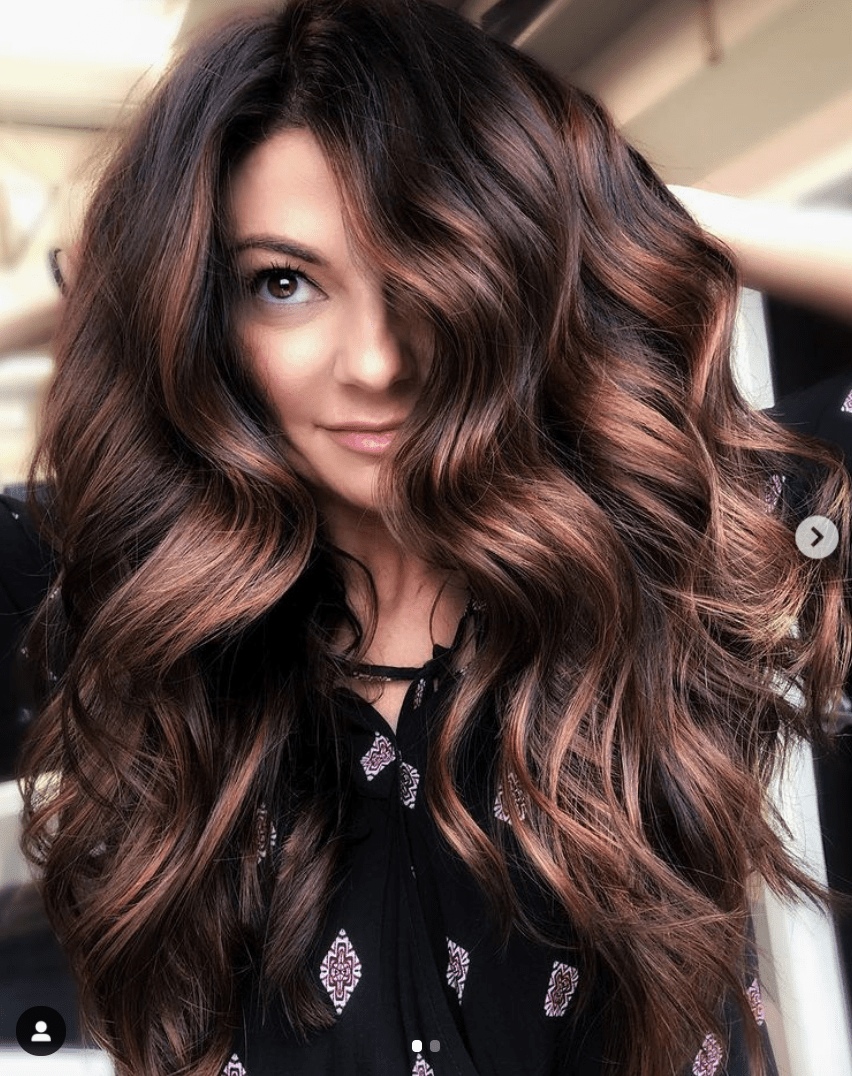 If you love hair, you will just soak up Tabetha's Instagram page. She also shares her formulas for how she achieves her looks – like this one here: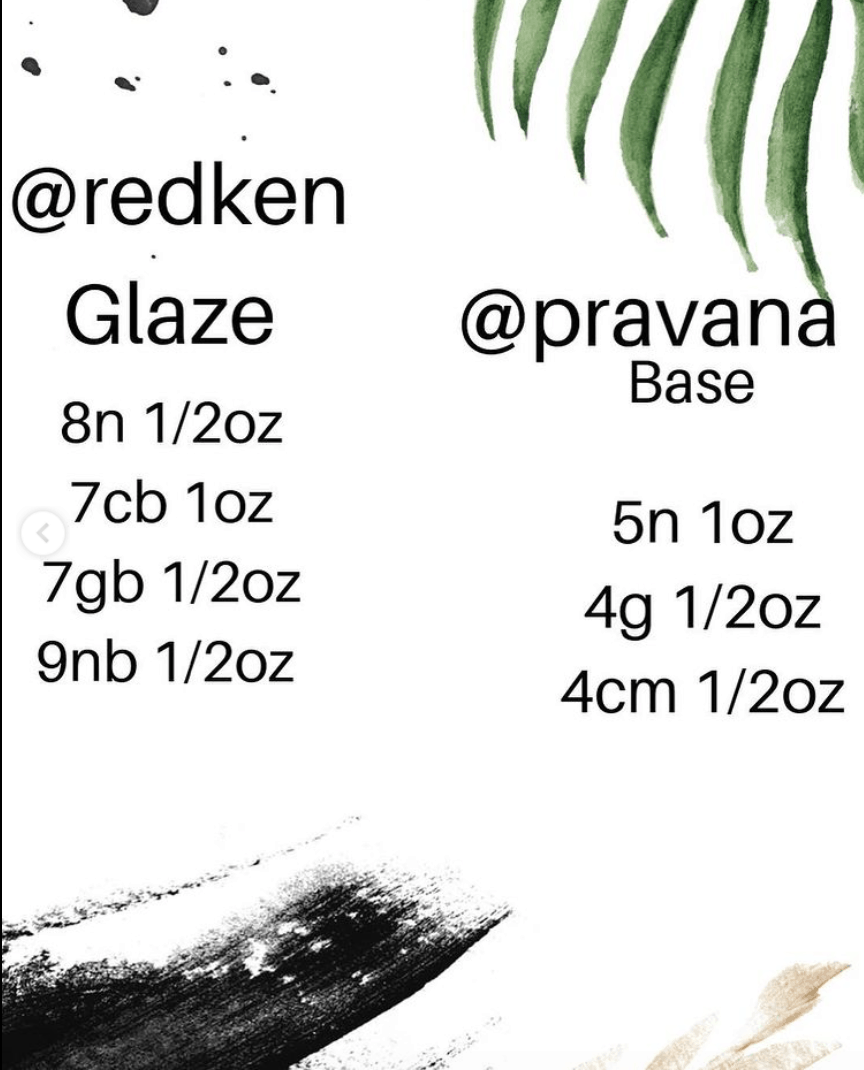 21. Drop Top Brown Foiyalage by @tabetha_and_co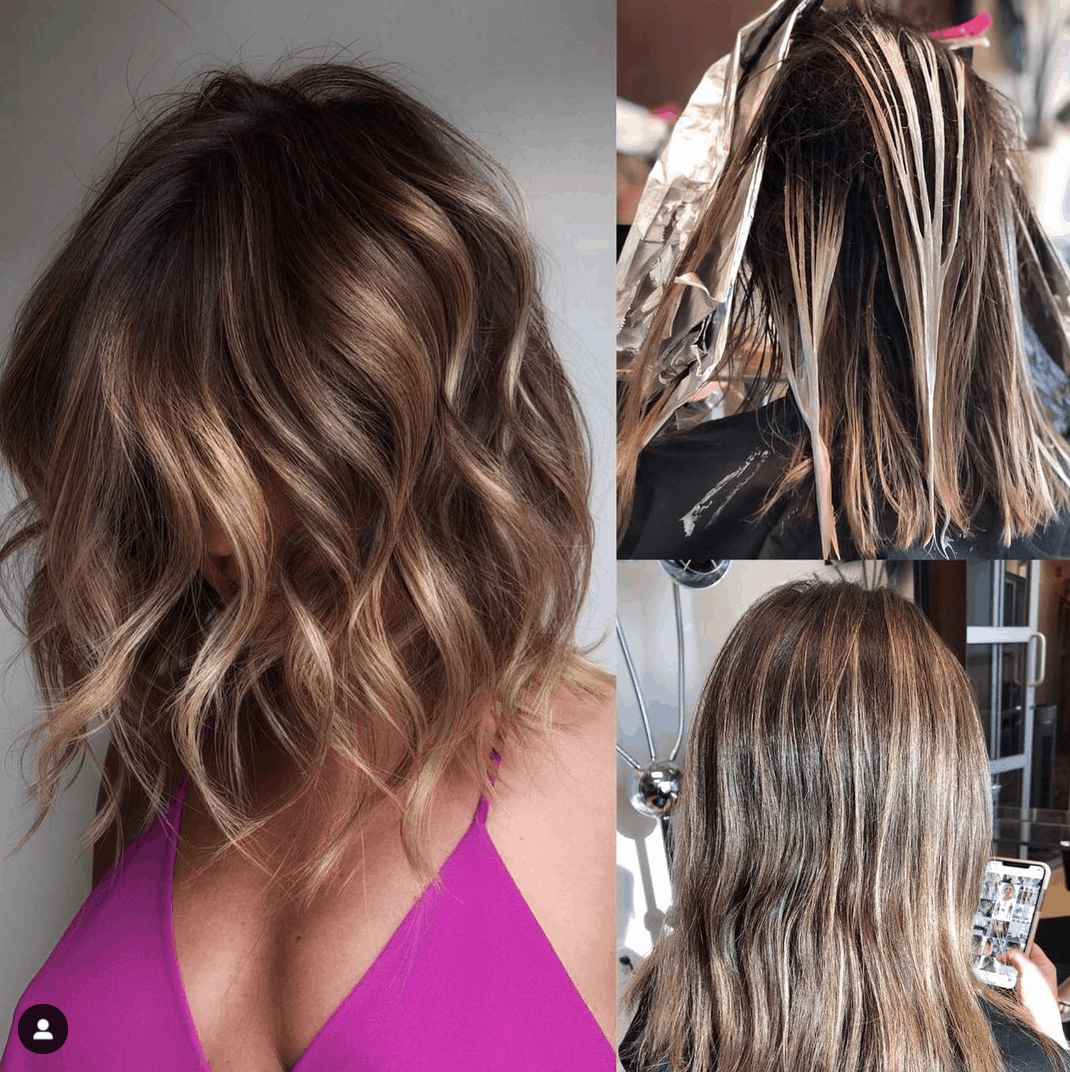 Another beautiful transformation from Tabetha.
22. Milky Way Brown Balayage by @hairbyydani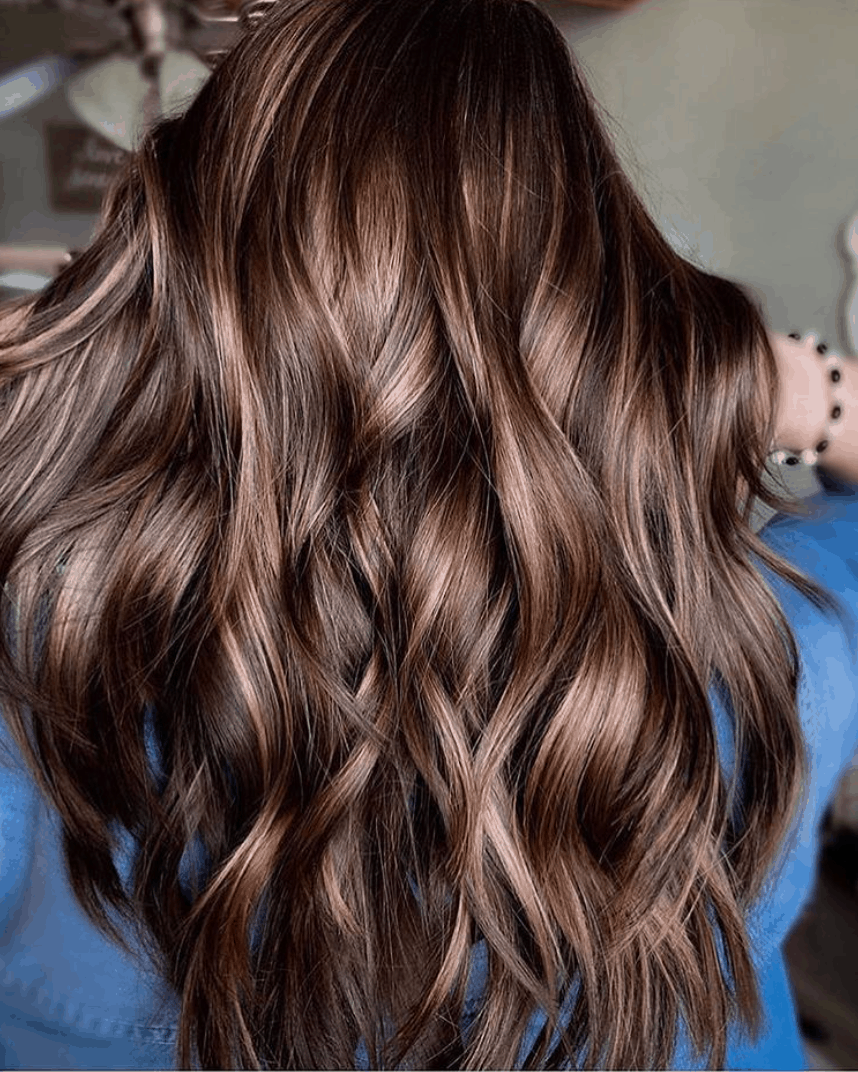 23. Coffee with Cream by @createdbyami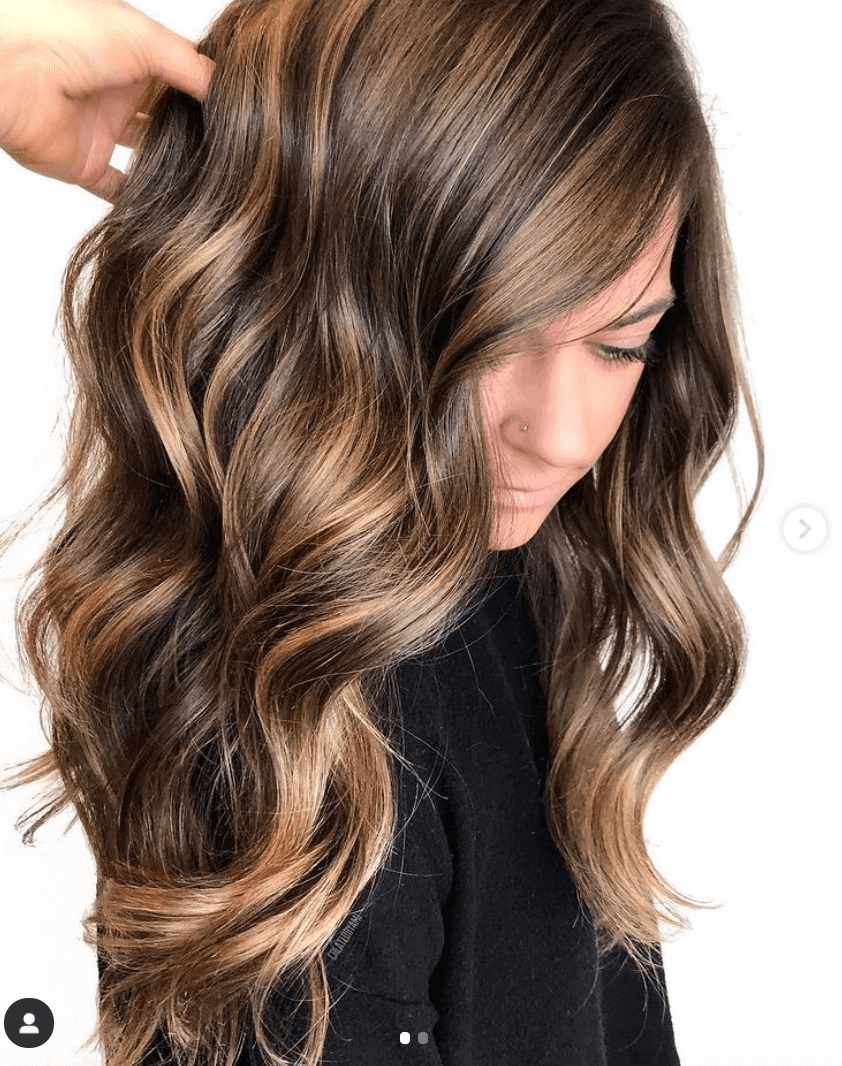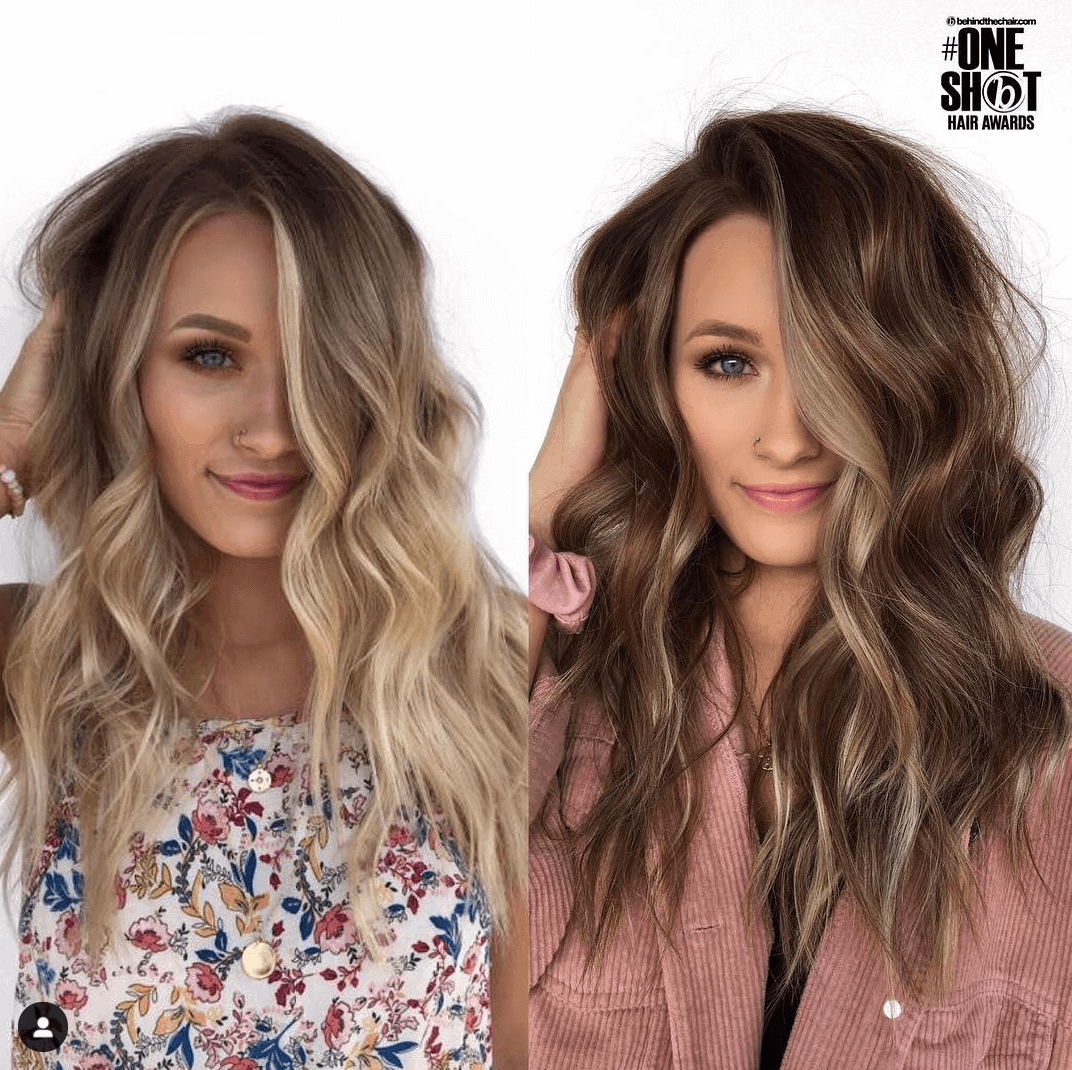 You don't need to be afraid to go darker. Blondes don't always have more fun. Look at the depth of this gorgeous brown and how it makes her skin glow and her beautiful blue eyes pop!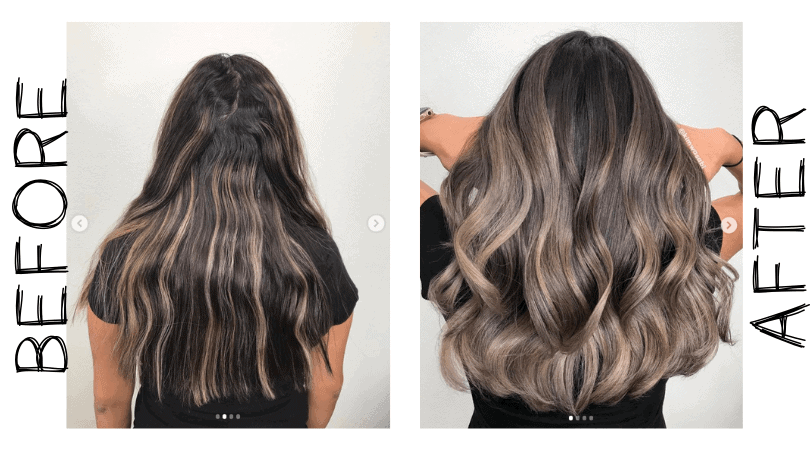 Kim is another super hair genius. These were her notes for this incredible transformation: tease foilayage technique will get you the most natural blending and maximum lightness. She goes on to share her exact formula. If you love hair transformations, you have to check out her page. Also, don't miss her incredible layering technique. It's FABULOUS.
******
What do you think? Which one is your favorite? I have to say – I might be staying in the brown balayage hair color for awhile, so I have time to try as many of these as possible. Or, if you're ready to warm it up – check out my new post with 20 fiery hot red balayage hair looks!
Remember to keep your hair healthy when coloring. I've been coloring my hair for many, many years and I've learned a thing or two about how to keep hair healthy or restore it once it has become damaged. Here are my favorite products (affiliate links used):
More Balayage Hair Color:
Looking for even more stunning balayage hair color? You might like these posts:
Thanks for reading!
Have a fabulous day,
E