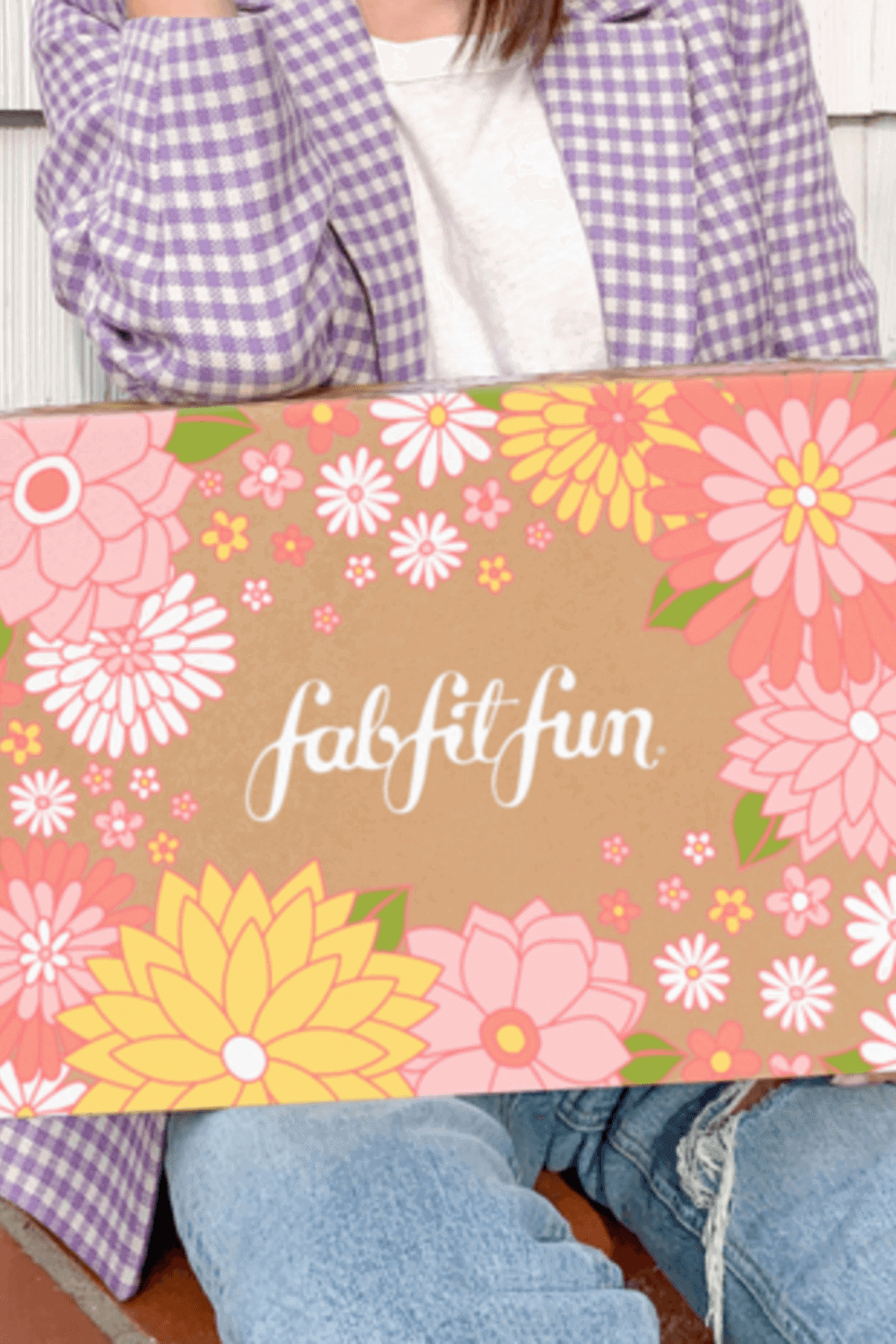 Who loves FabFitFun boxes? We love FabFitFun boxes! After a brief hiatus, I am finally back and getting my boxes again.
I sure missed them.
And, with such great goodies for an affordable price, I am happy to buy this box with my own money. You can score a coupon off your first box if you would like to use my referral link, but don't forget to also use Rakuten. They were offering another $12.50 off your box at time of posting! I have personally used Rakuten for years and save hundreds of dollars a year on things I was going to buy anyway. Read more about my favorite free cashback apps here.
Alright, now that you've scored your coupons – let's get to the box!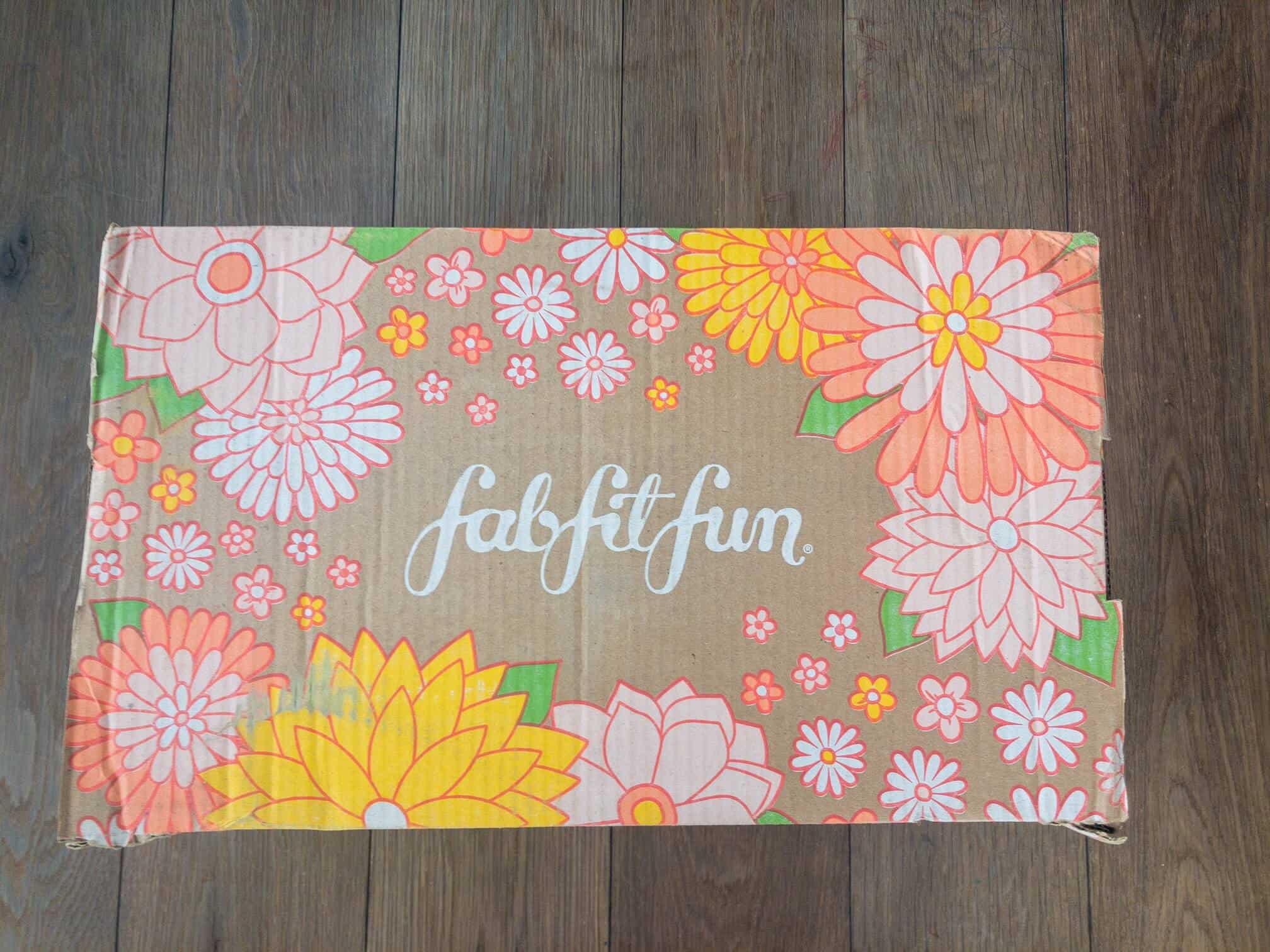 Any FFF newbies around here? This section is for you. Feel free to scroll down if you're a FFF pro.
The FabFitFun box has HUNDREDS of dollars worth of beauty products and other lifestyle items, some of them exclusive releases to the FFF box, for a price tag UNDER $50 – it is a STEAL!
There are at least 7 full-size products in every box. No trial sizes or dinky little samples. No way baby.
Seriously, one of the BEST SUBSCRIPTION BOXES EVER and a major way that I get to try a bunch of new products for an affordable price. Plus, there are always other items, which you'll see below, so it's not just beauty products.
Spring FabFitFun Unboxing: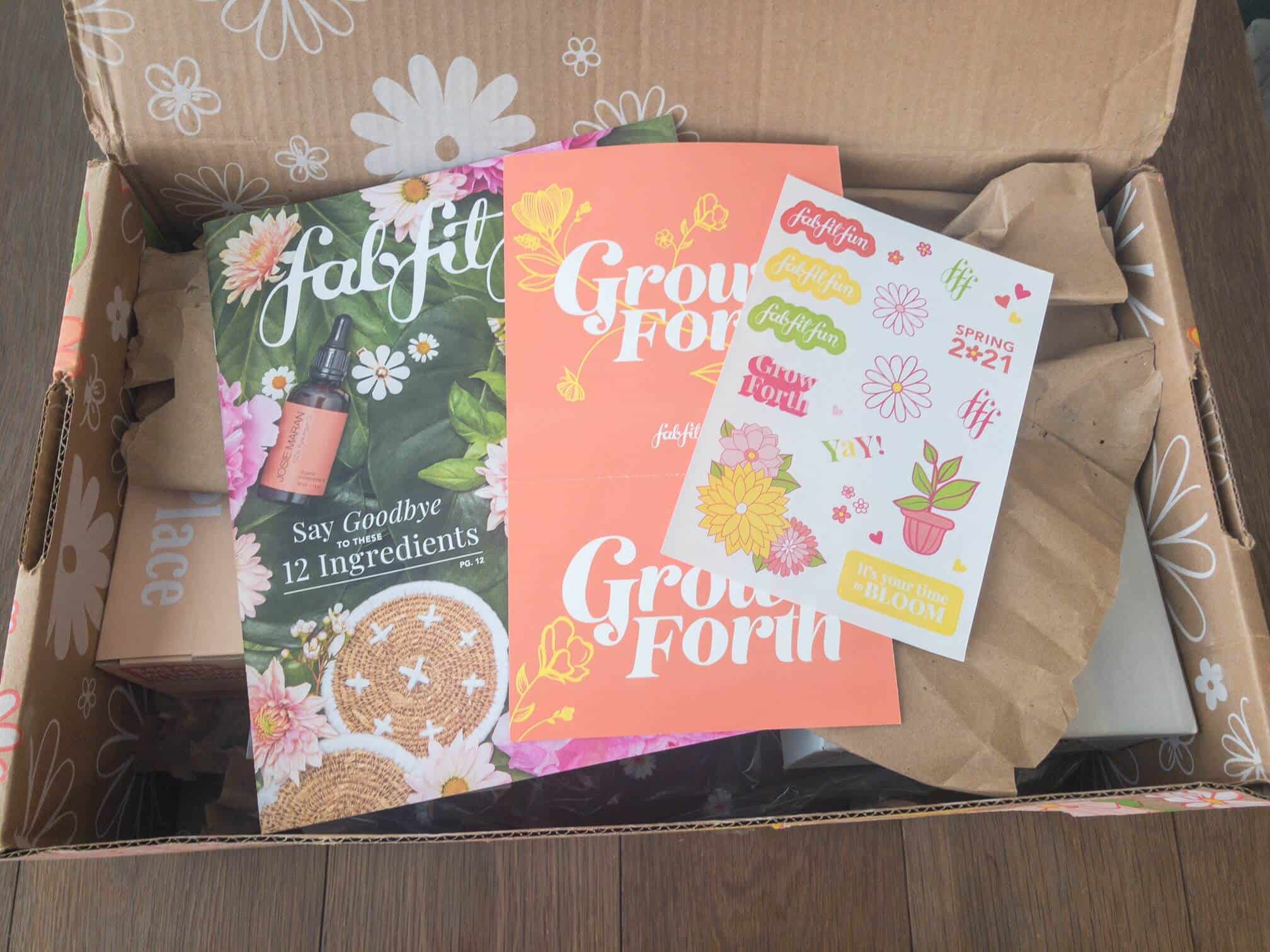 I really loved this box, from the floral design that just screamed – SPRING IS COMING – to the variety of items inside.
My most favorite item was this adorable Alice & Olivia bag: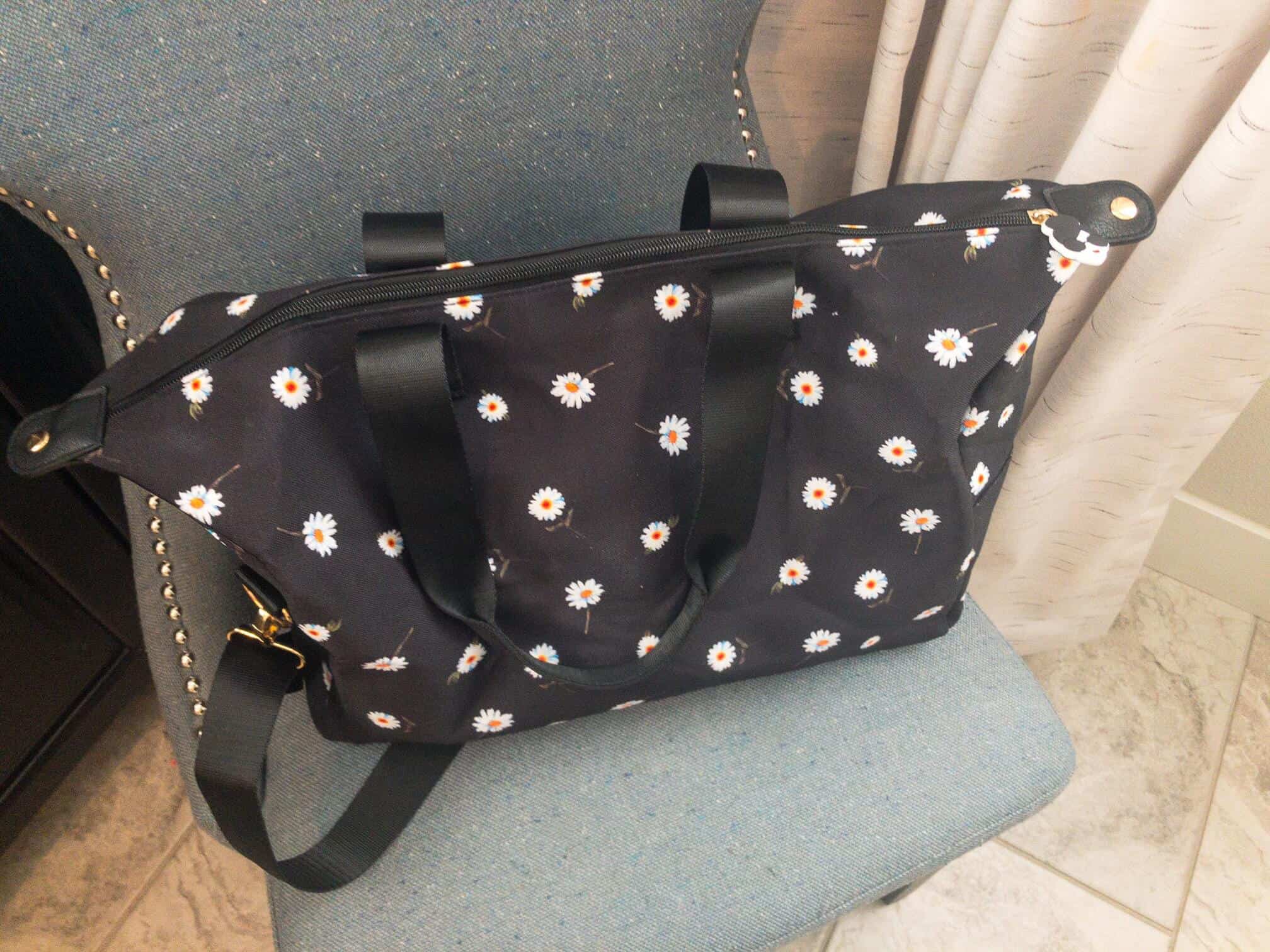 The durable material has a sweet black and daisy pattern and the strap is adjustable and comfortable to wear. I absolutely LOVE the little Audrey Hepburn girl face on the zipper and it is those sweet touches that make A&O such a special brand.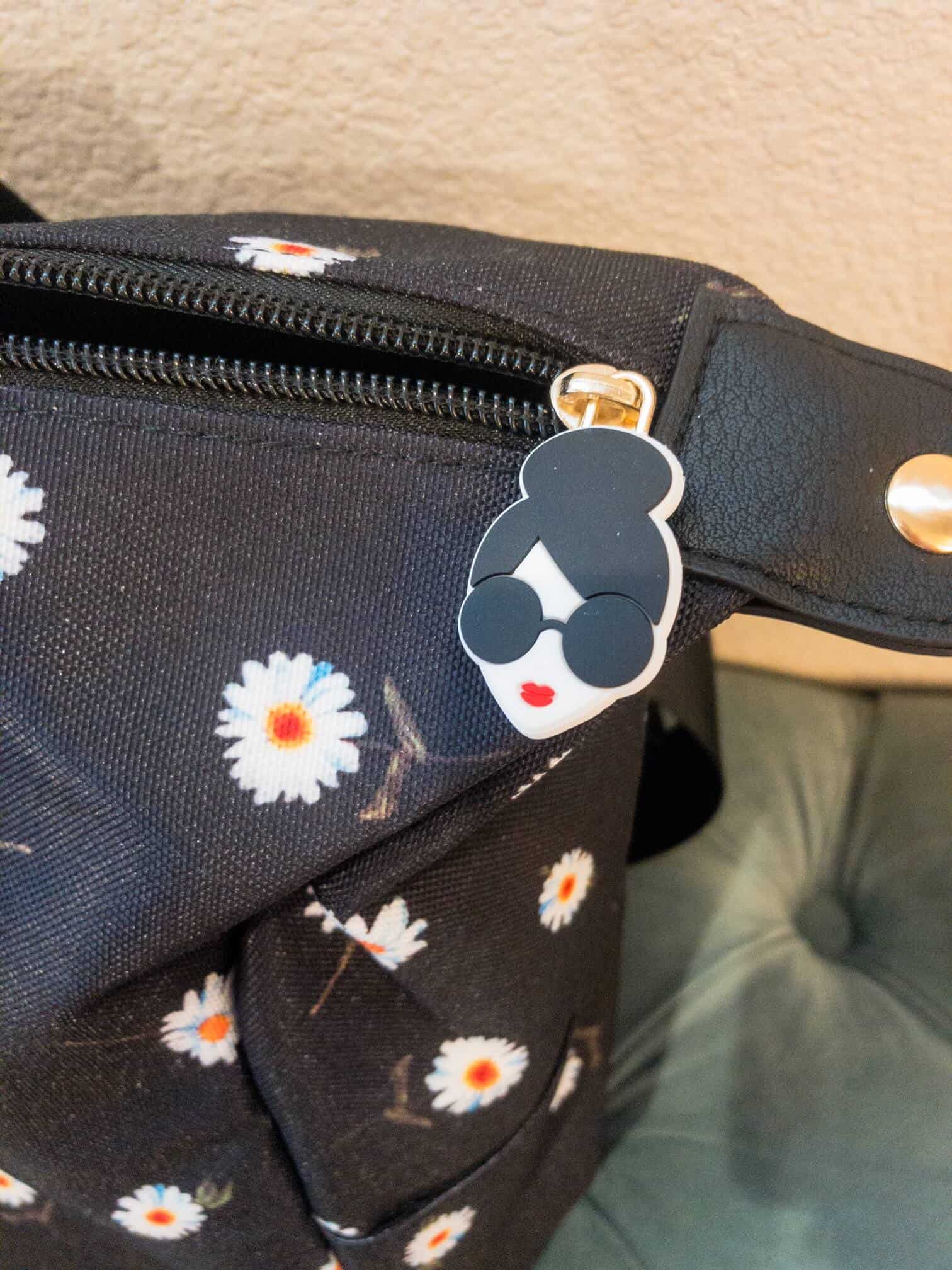 I have already used this back to tote some things around and am a BIG FAN. I would have bought this bag myself, retail, but to score it in this box with all the other goodies was icing on the cake.
Retail: $150.00
2. Sorbus Makeup Organizer: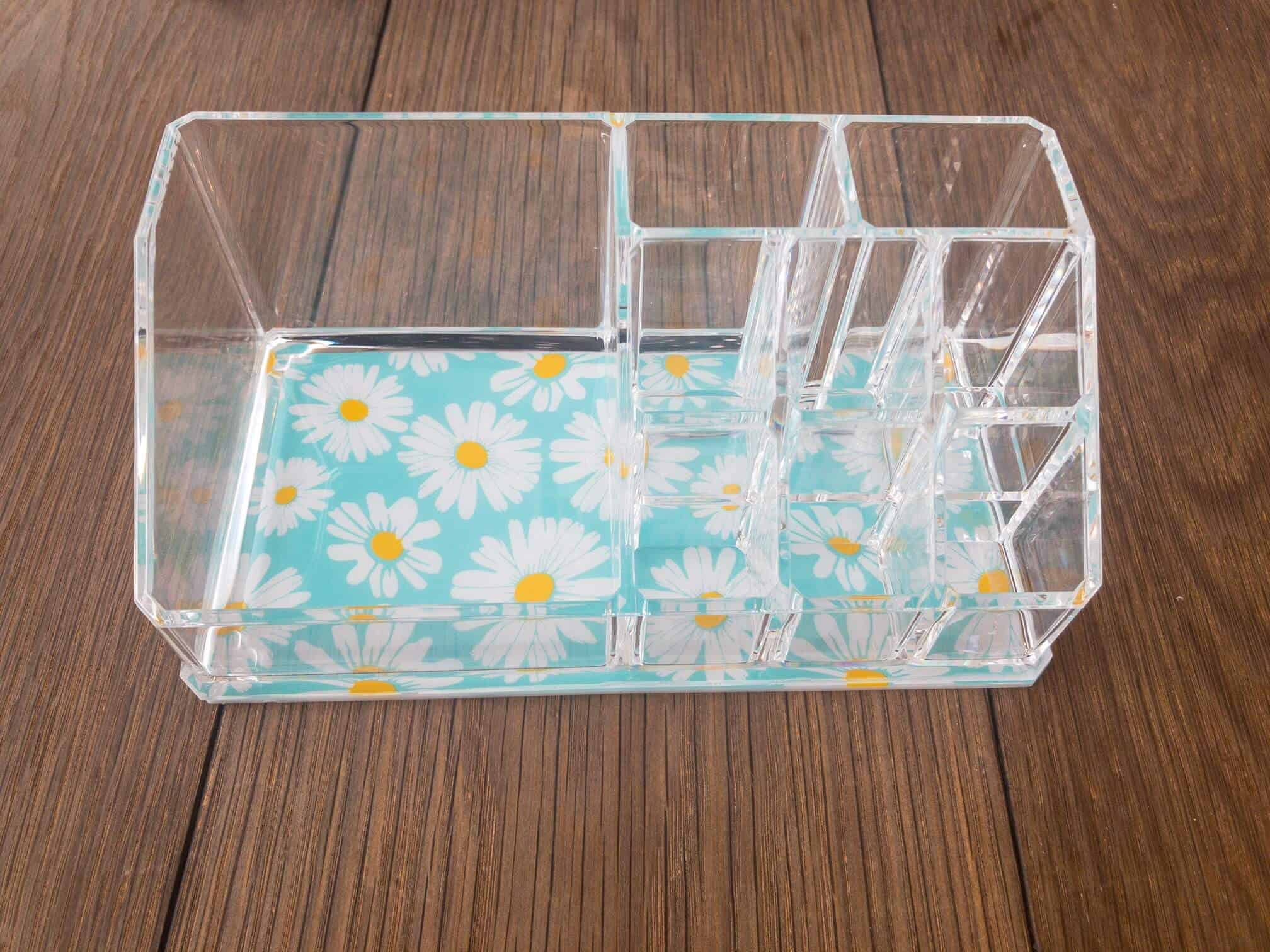 Oh, how I love a makeup organizer. I wrote a post that shared the three tier spinning organizer I use on my countertop and y'all super loved it, too! My bathroom has NO upper cabinets! So, I needed to use organizers in all drawers and on counters to help me organize ALL THE THINGS. I even use a beauty fridge to keep certain things cold.
This little organizer is going to be perfect next to my makeup brushes and sponges to help hold the items that I want close to me every day.
So cute, love the blue floral print on the bottom and the acrylic design.
Retail: $30.00
3. Our Place Lunch Kit: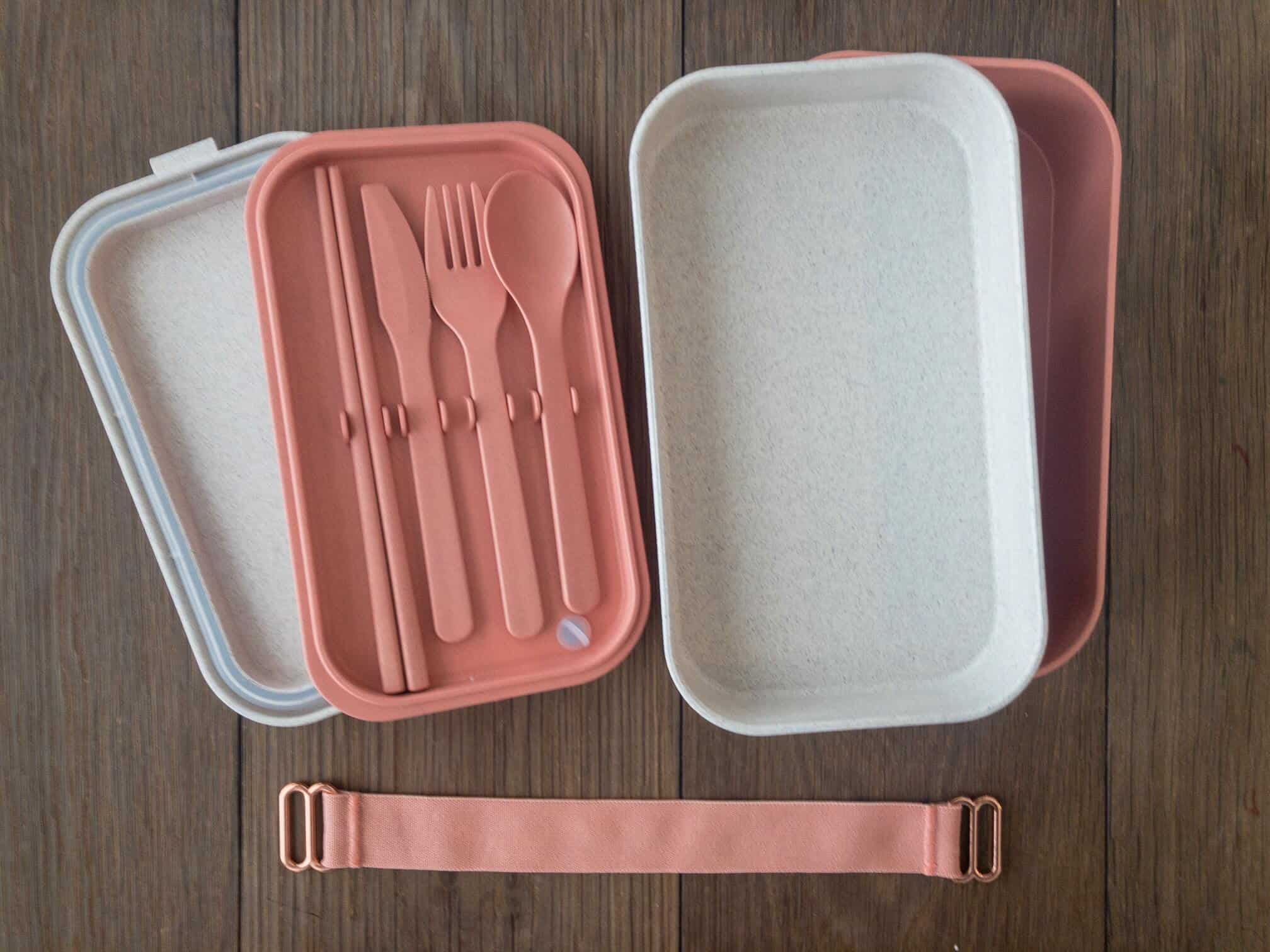 Absolutely love this little set, with lots of options for a great lunch – including utensils! I love that this even has a set of chopsticks!
The rose gold hardware makes it chic and the wrap holds it all together.
It looks great all assembled, too: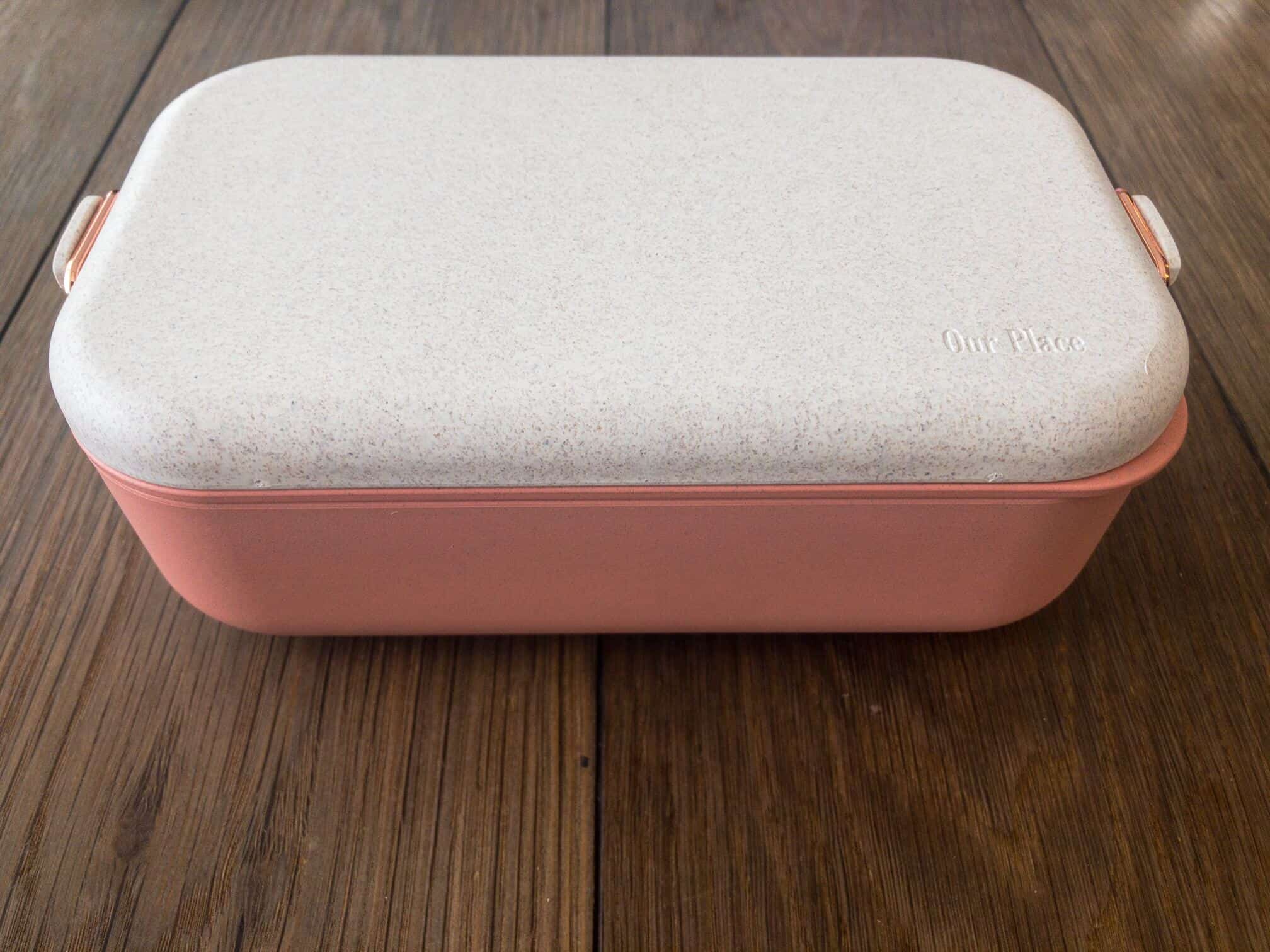 We recently bought the Our Place Always pan that everybody was talking about and I am here to tell you that it really is that great. We absolutely LOVE it and it is used more than any other pan in the house.
The hubs is a classically trained chef, so if he prefers it to his copper cookware – you know it's good. This little lunch box is a new product from them and like everything else they've done, it's innovative, well-made and really good looking.
Can a lunch box be good-looking? Yes. Yes, it can.
Retail: $35.00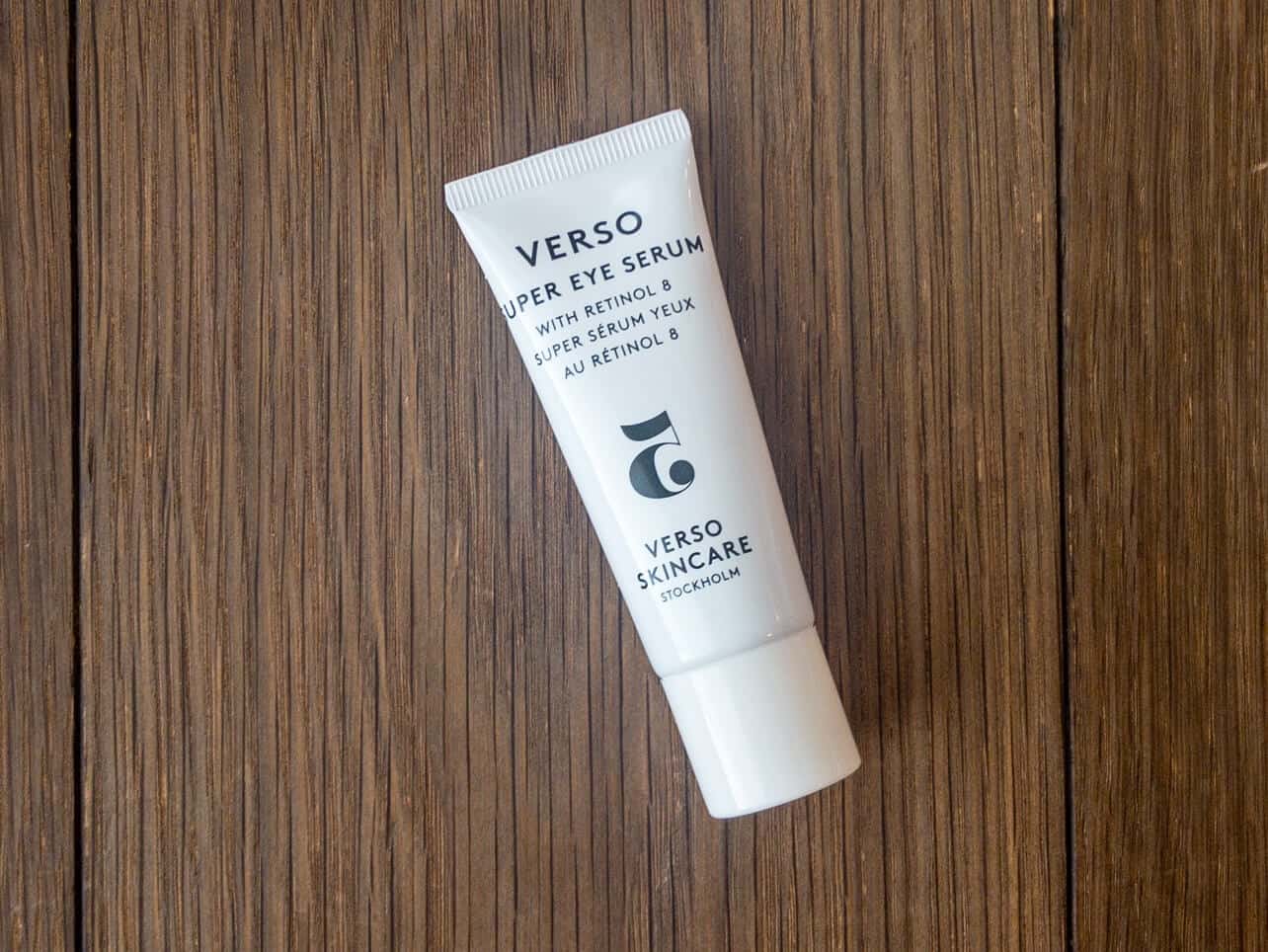 I've received quite a few Verso eye creams and skin care products in beauty boxes lately, so they must be making the circuit. Smart choice – it's a great form of marketing.
But, also, I've used them all to the bottom of the tube. This one has retinol 8, purified colorless turmeric and a combination of peptides to minimize eye puffiness and dark under-eye circles. I am a HUGE fan of turmeric in skin care. Check out my full review of the benefits of turmeric.
Retail: $65.00, but on sale at time of posting and save more on Skinstore with Rakuten.
5. PÜR™ Cosmetics Iconic Glow Illuminating Face & Body Dry Oil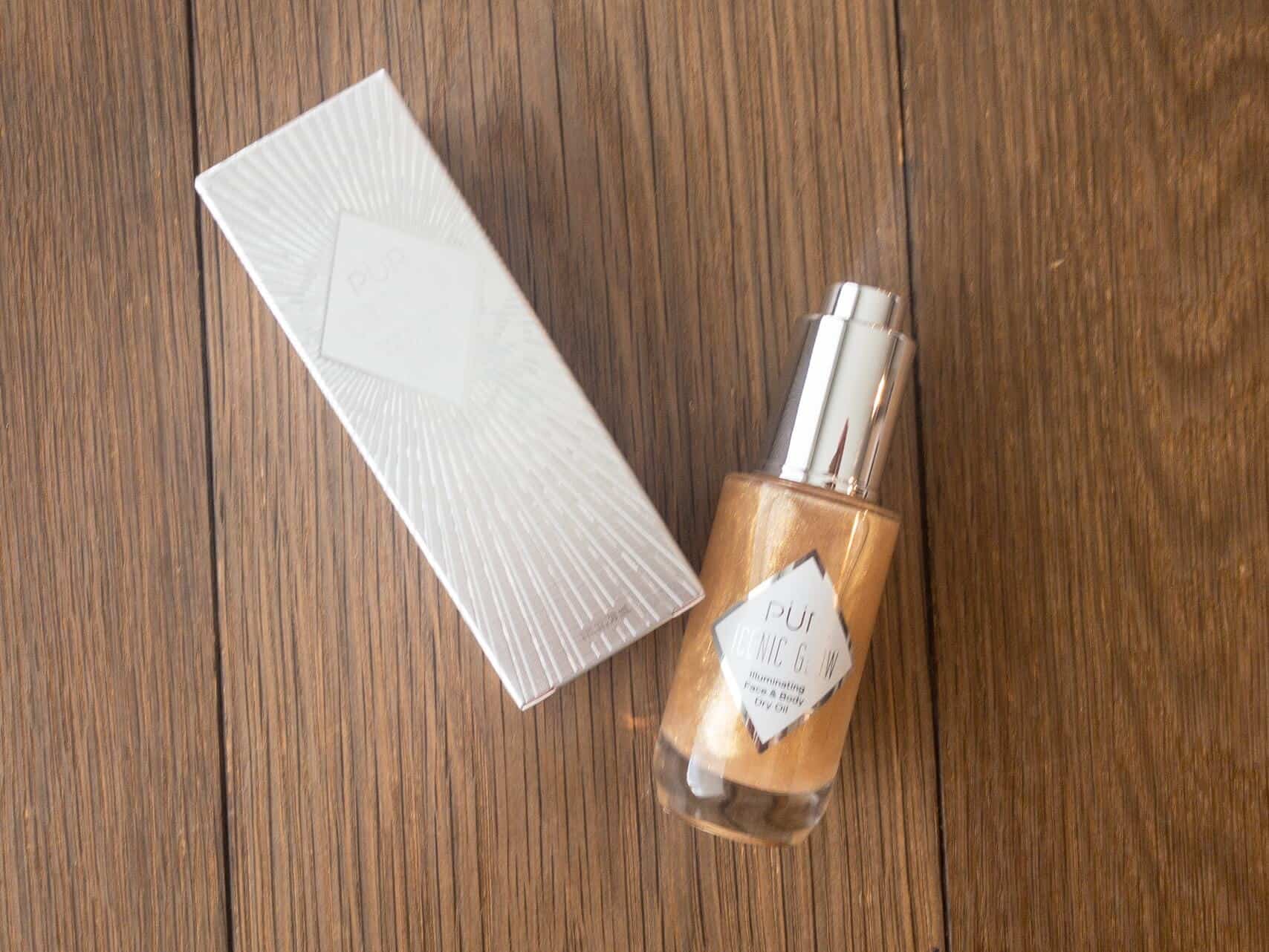 I am a big fan of the PUR line, so this is neat to get. I haven't tried it, because I don't do a lot of the body glow stuff these days.
I am thinking this might be a great gift for our babysitter, who is much younger and cooler than me and would probably be thrilled to use this.
Either way, a fun product to get. You'll never love everything in the box and I am always looking for opportunities to find products I can gift or donate to our local women and children's shelter.
Retail: $28.00
6. Saie Reusable Makeup Rounds: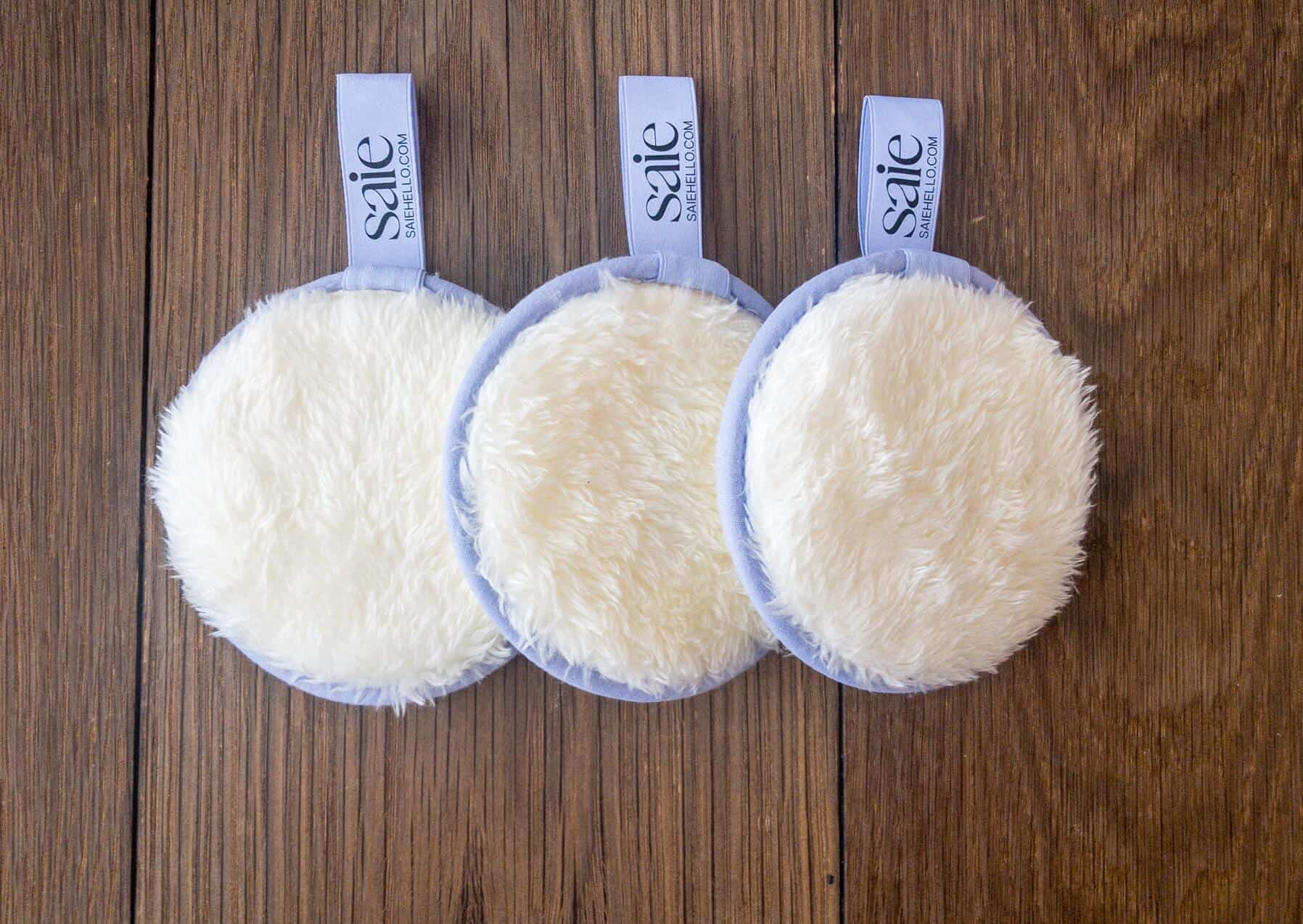 Totally thrilled to receive these. I love the makeup remover towels, but they are often bigger than I need for what I'm doing. These reusable beauty rounds are so much more compact and still get everything off, while being super gentle on my skin.
Also, they can just get thrown in with the towels and washed. Voila! Keeping a lot of garbage out of the landfill over the life of this product.
If you're looking for more zero waste swaps you'll love – check out this post.
Retail: $15.00 for a pack of 3
7. Pink Sky Cactus Reusable Water Bottle: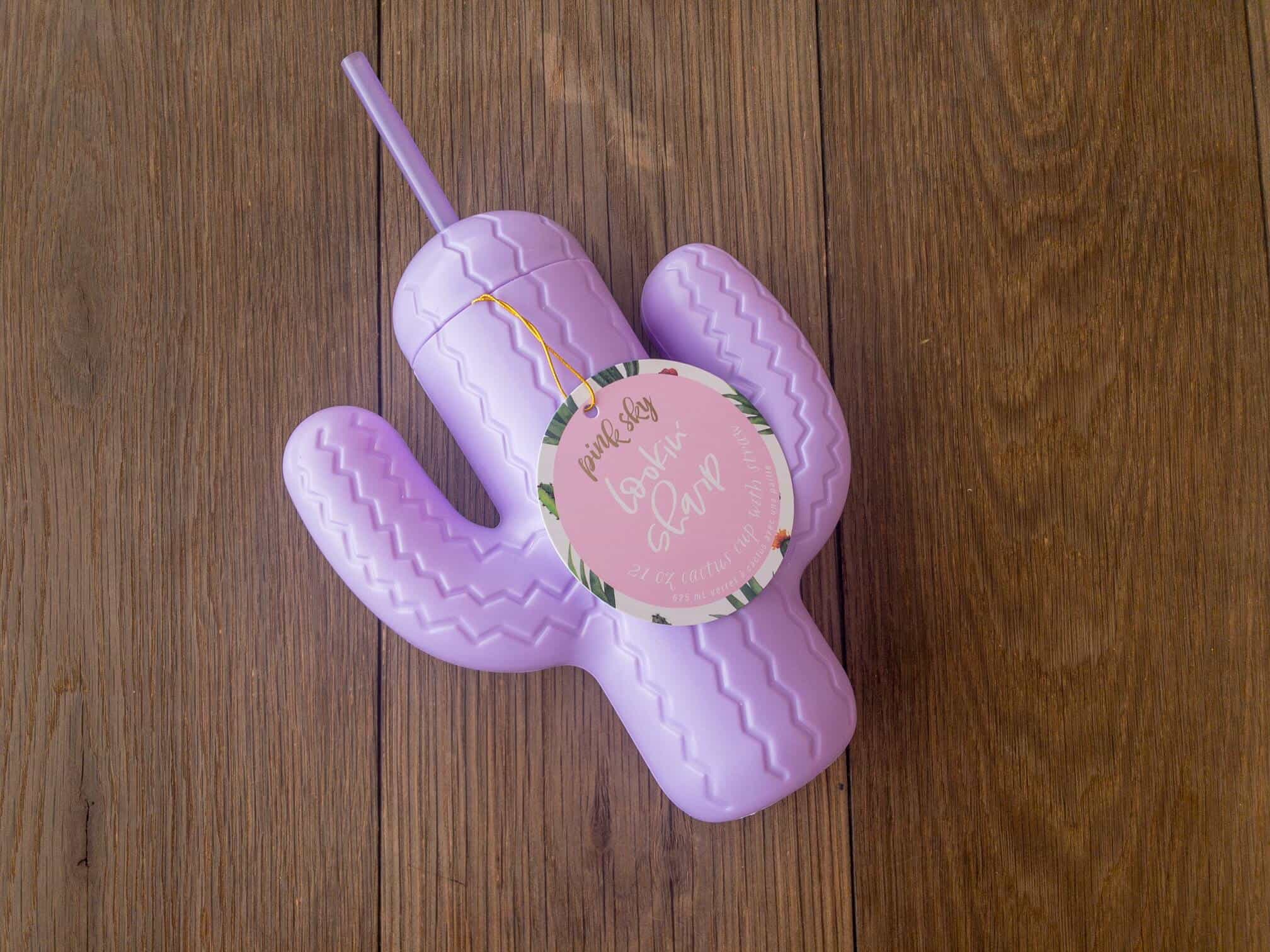 At first, this was a big miss for me. Then, my daughter ran up and immediately grabbed it. She absolutely loves it and thinks it's adorable!
So, that changed how I feel about it. Certainly a colorful, creative little water cup that is also BPA free.
Retail: $12.00
8. Human & Kind Hand Scrub: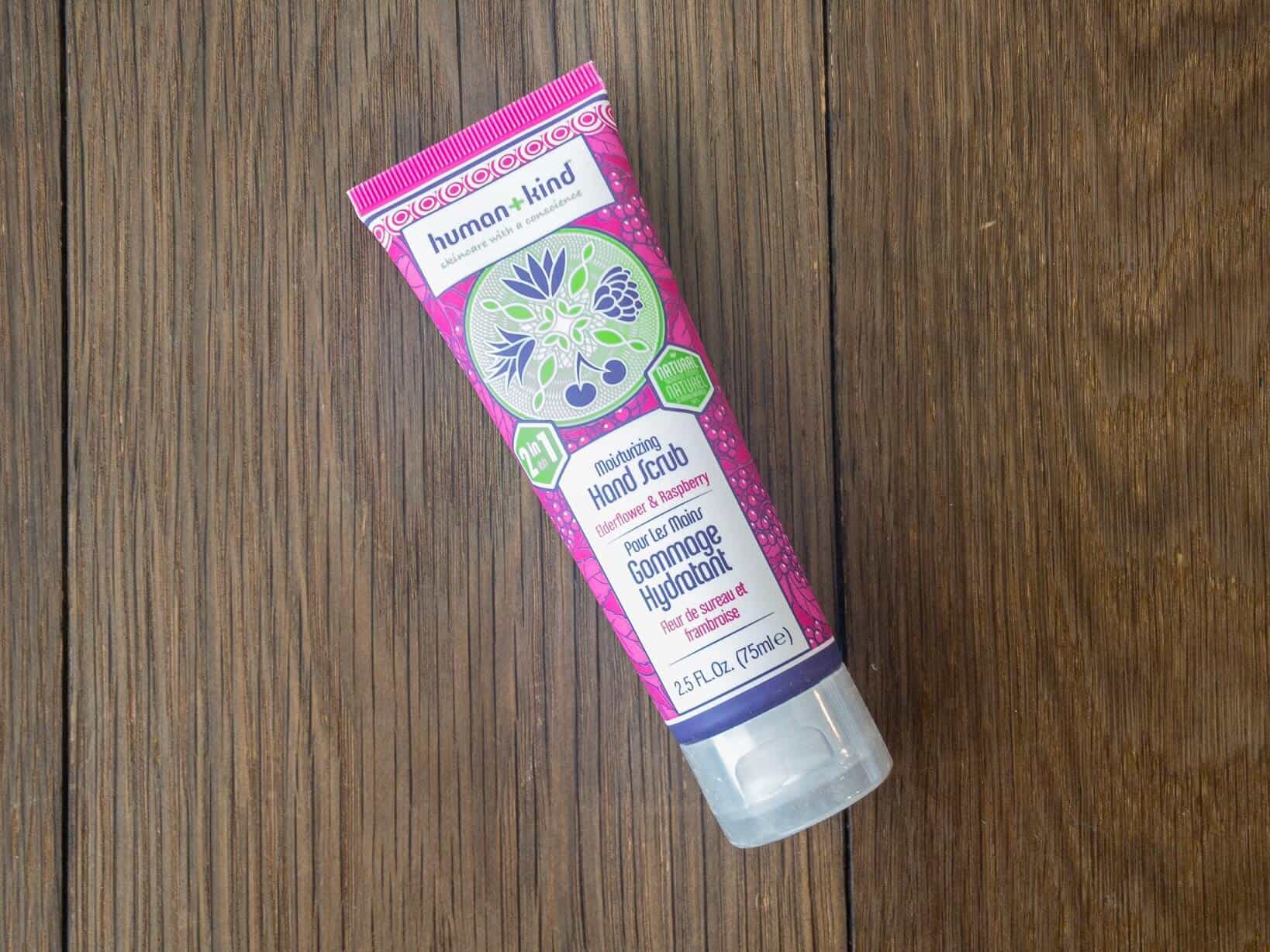 I received my first Human & Kind product in a previous FFF box and it was the body souffle. I am still working through that bottle and it is my favorite body lotion!
I really like what this brand is doing, what they're putting in their products and how they are packing products with great ingredients like elderflower and raspberry!
Retail: $15.00
****
That's it for this box! Are you a fan of the box? Have you gotten your own yet?
Feel free to use my referral code if you'd like to save. The amount you can receive depends on when you purchase, but definitely don't pay full price!
If you love subscription boxes, you might also love these posts:
Have a fabulous day,
E