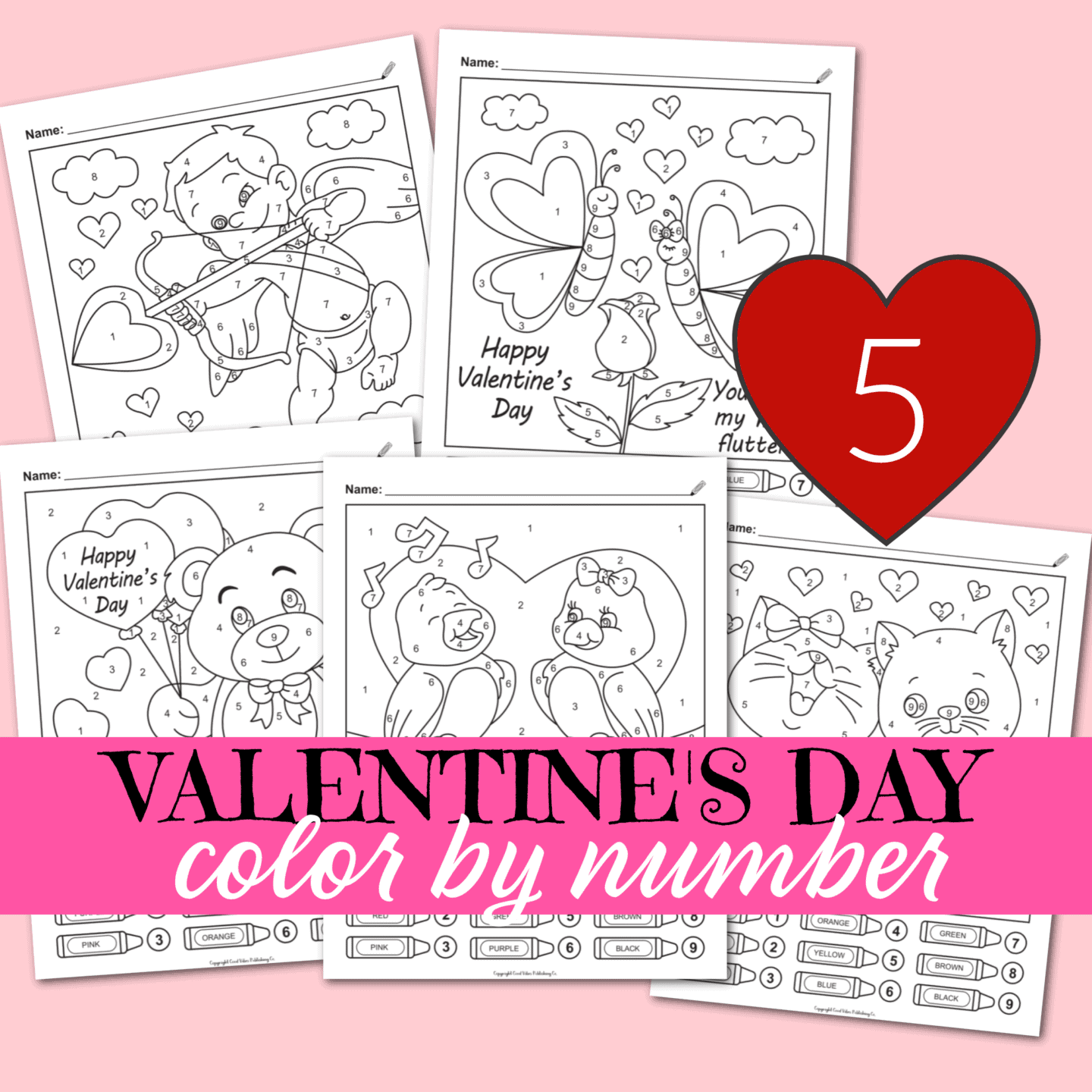 Valentine's Day is so much more fun with kids around. I love playing up the idea of spreading kindness and love everywhere we go.
From the kindness countdown to fun Valentine's Day crafts, it gives us plenty of inspiration for ways to make the every day special.
That's why I wanted to create some color by number printables inspired by Valentine's Day, friendship and love to add to my growing collection!
Valentine's Day Color By Number: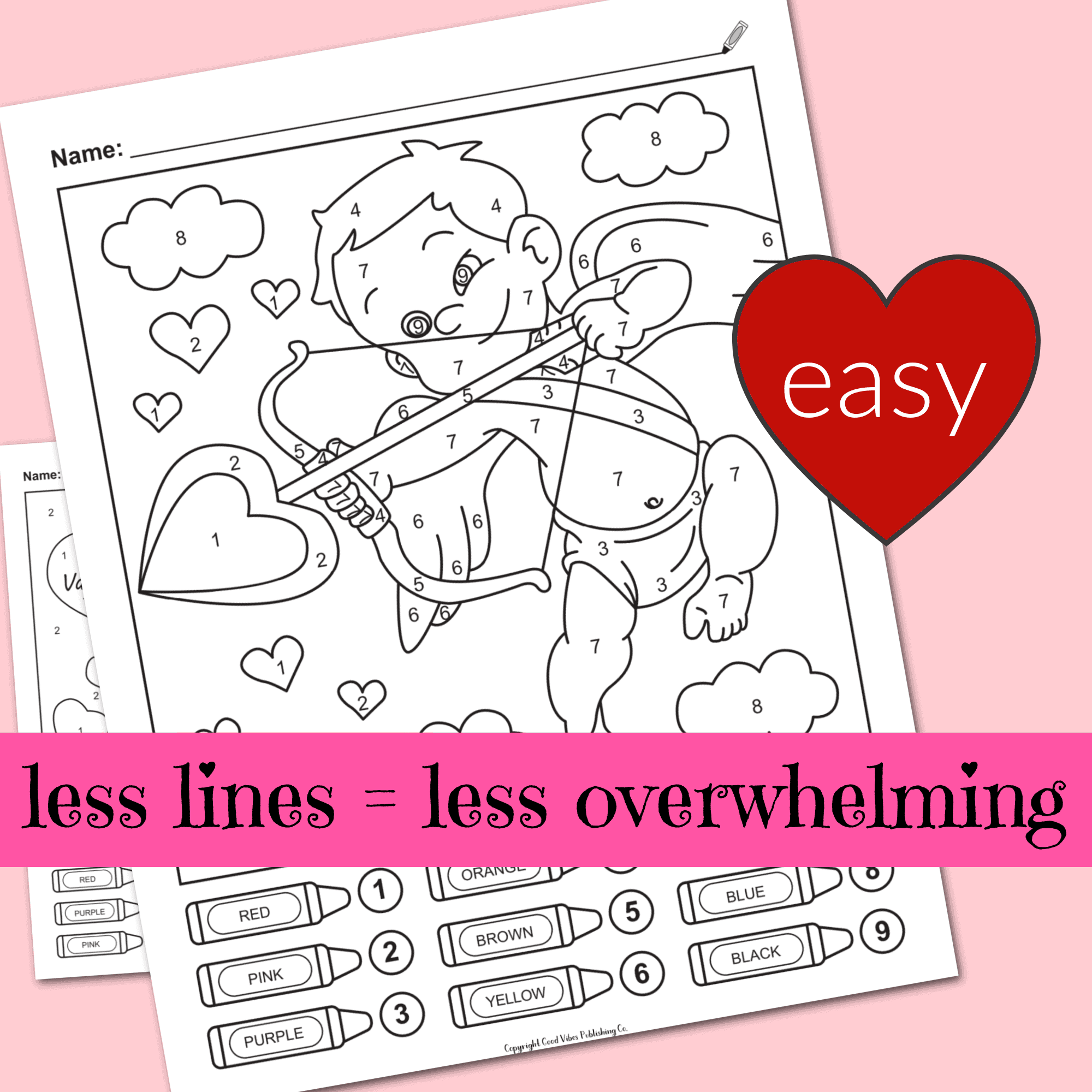 Something I noticed about traditional color by numbers was that the amount of lines was overwhelming for younger kids. Plus, sometimse, the lines would make it difficult to really even see what you had colored when you're done, which one of my kids did not like.
So, I started making this style of CBN with less lines, so it was just as fun and packed a little learning in there too, with the color and number identification practice, as well as the fine motor skills from coloring.
Sometimes, I gotta get sneaky with the learning (can you tell I used to be a teacher?).
We had a lot of fun sitting and coloring these together the other day, though, so I call that a win.
Free Valentine's Day Color By Number Printable: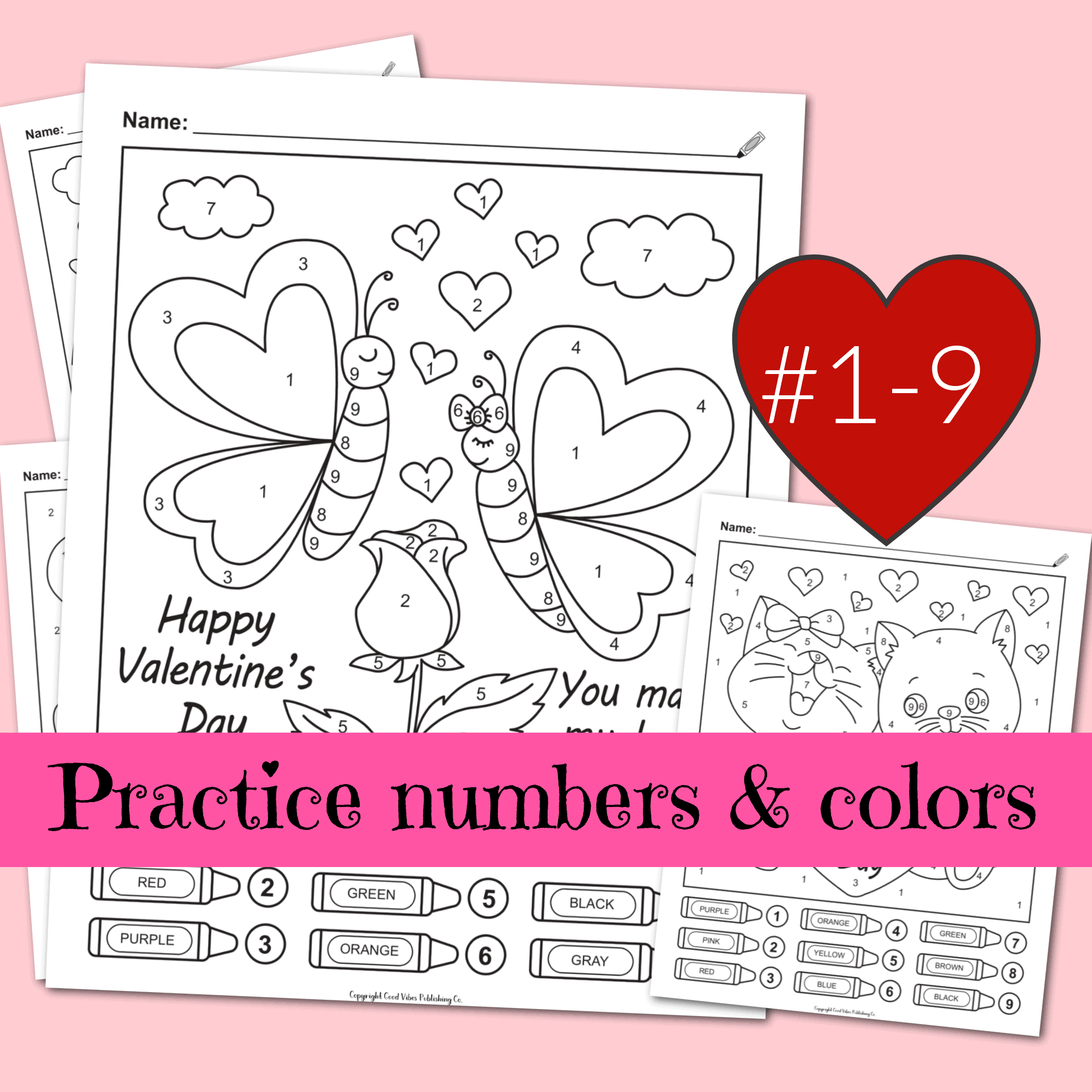 I wish I could give you the whole set for free, but still, you can get all 5 for a super affordable price that helps me cover my hosting and blog costs. But, I do want to give you something just for being here and reading this post. That's why I'm sharing one of the 5 printables for you for free. It's super easy to download – just print on the image for it to open in a new window and print!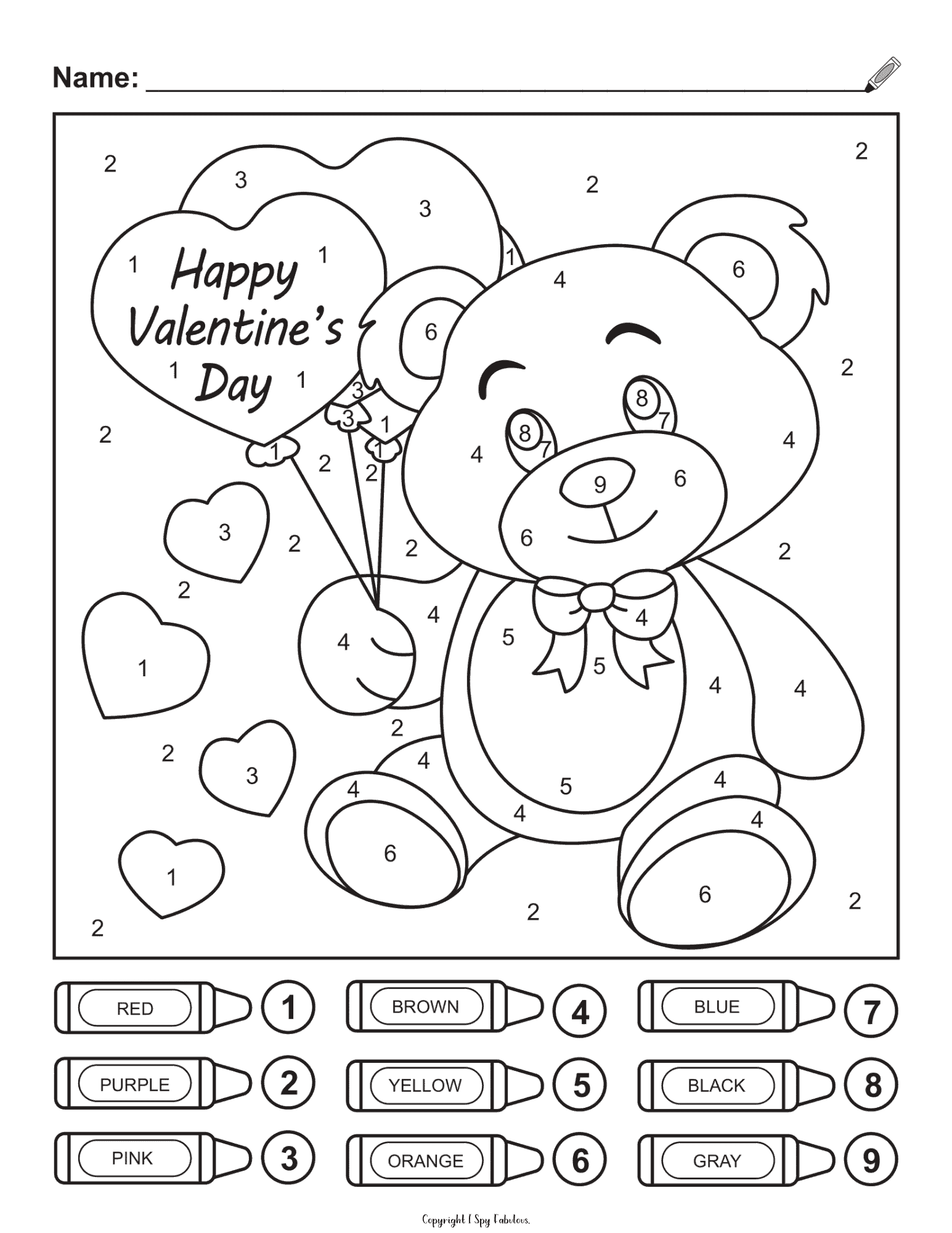 I hope you love coloring this free printable and come back to grab the entire set. Use it at home, in your homeschool group, in a classroom – whatever you want!
More Free Valentine's Day Printables: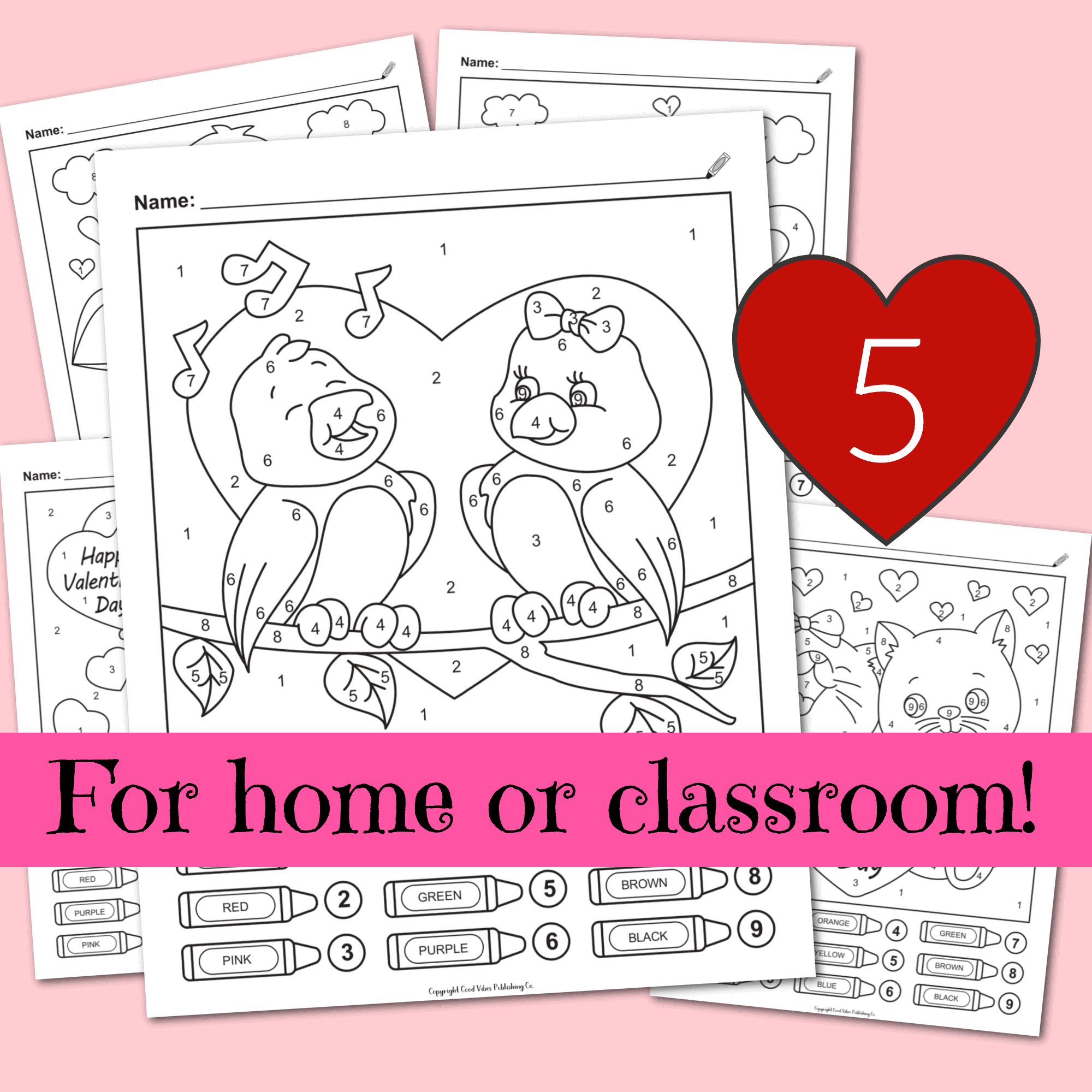 There's more like this on the blog, for free, so don't miss these fun posts:
Valentine's Day Gift Ideas:
Are you shopping for someone special this Valentine's Day? I love any opportunity to give and receive gifts. I'm not ashamed to say that giving gifts is one way I show I love people. Finding that perfect gift for someone and seeing them smile is one of my favorite things. Here are some gift guides to inspire you:
****
I hope you found something fun for Valentine's Day here!
Have a fabulous day,
E