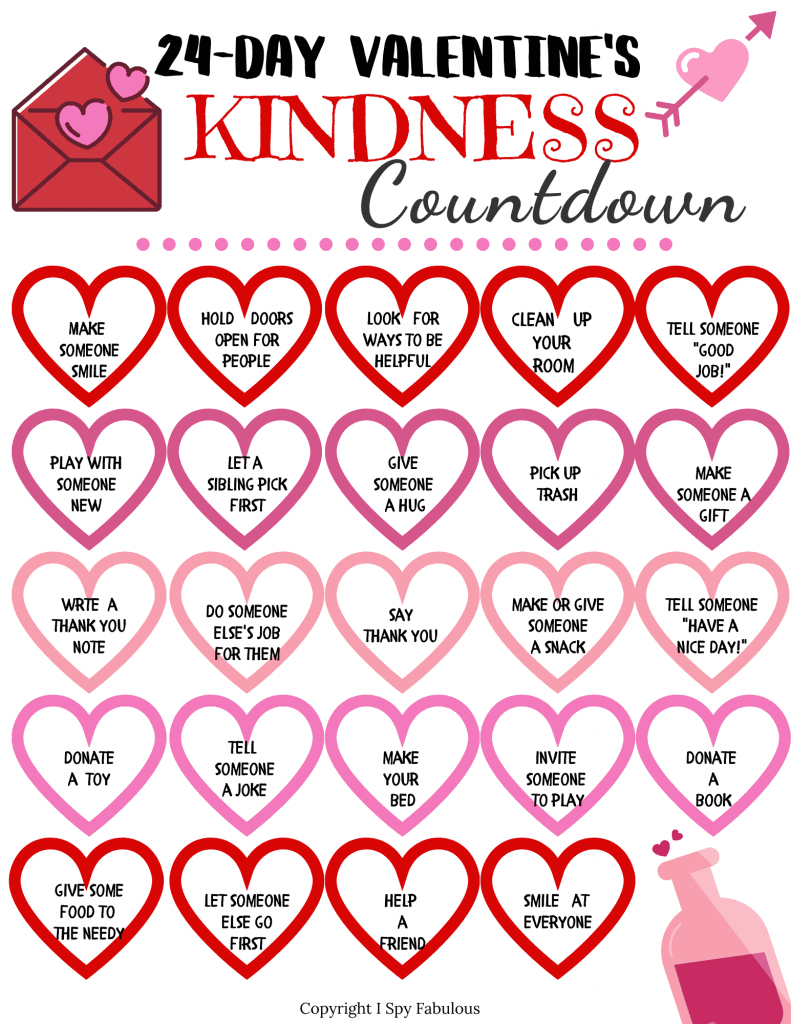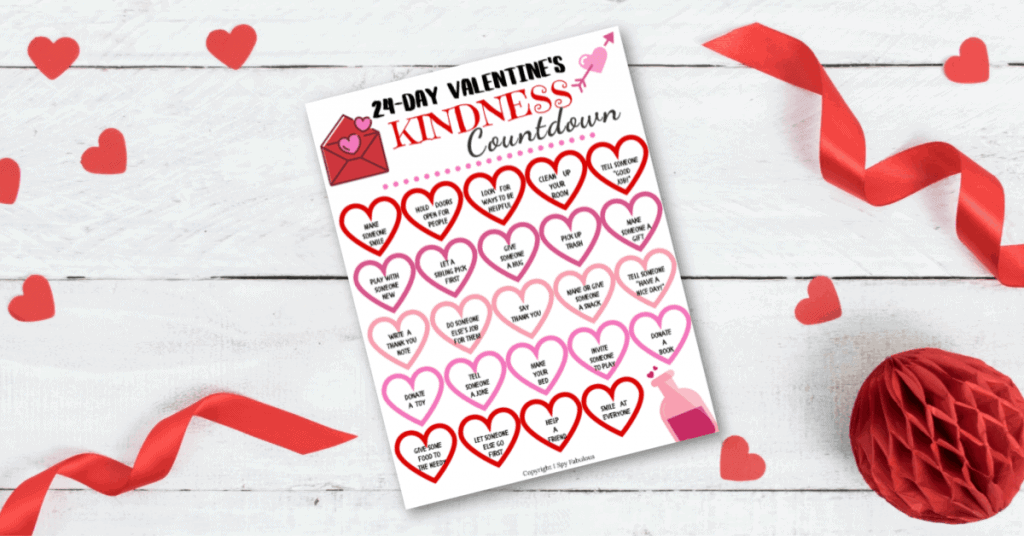 When I started teaching middle-school, I was completely unprepared for the absolute disaster Valentine's Day was going to be.
Growing up, I attended a really small school where we were all more like siblings than anything else, so there was never the kind of heartbreak avalanche on Valentine's Day that occurred when I was teaching.
It was such a sad thing to witness – to see just a silly, fun day become this thing that fanned the flames of insecurity, created so much sadness and resulted in epic heartbreak for middle-schoolers.
Making Valentine's Day Fun for Everyone:
I promised myself then that if I was every lucky enough to be a mom – I would find a way to make Valentine's Day something fun and make it a day of showing love to others through kindness.
I did incorporate some of these ideas into my classroom as I continued teaching, turning Valentine's Day into a day of absolute hilarity and fun.
So, I feel pretty confident that together, we can continue the tradition of making Valentine's Day a time of happiness and kindness.
Love is a Verb: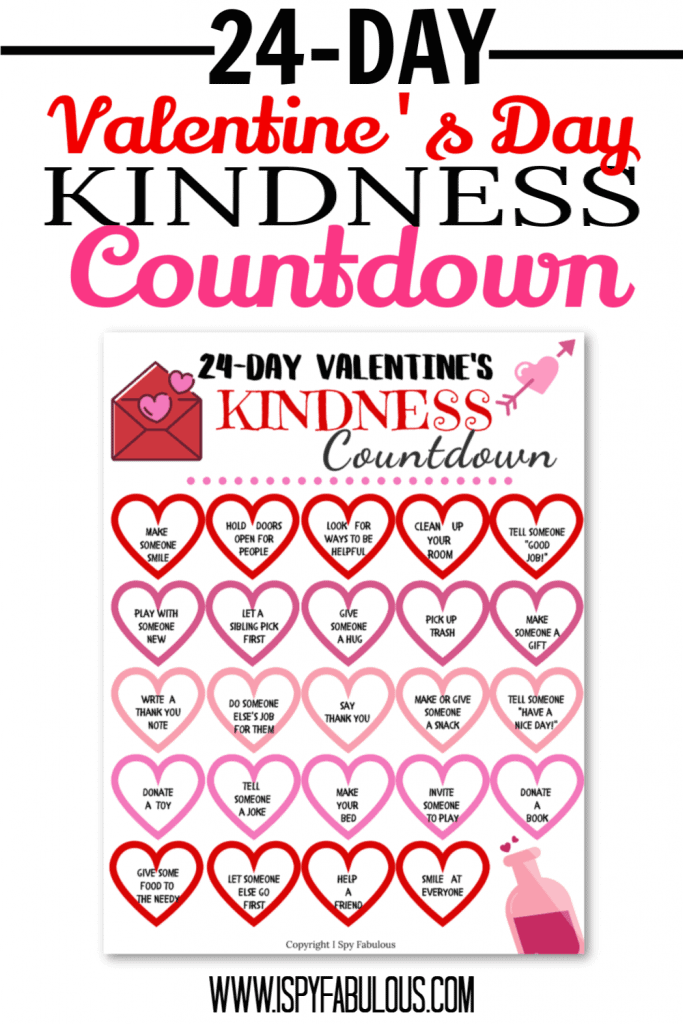 I was inspired by the countdown activity calendars for Christmas and the Halloween countdown I created last year. These countdowns really build anticipation and set the stage for what the holiday will be.
Why not use the month of February to take what the media uses to create this strange relationship pressure and make it a kindness countdown that encourages showing love in action?
One of my favorite quotes of all time is, "Love is a verb."
So, I'm using this quote to inspire our kindness countdown for the official month of love.
The Valentine's Day Kindness Countdown:
This kindness countdown is so easy to use! You can just print and go.
Then, share it with your kids or students and post it in a public place.
As they do each act of kindness, they'll come running to tell you and they can color in that heart to mark that complete.
Hopefully, by the end of the month, they'll have colored in all the hearts.
With 24 fresh and kind activities, it should last you most of the month (and give you a little room to forget a few days).
You can download the kindness countdown here or click on the picture below: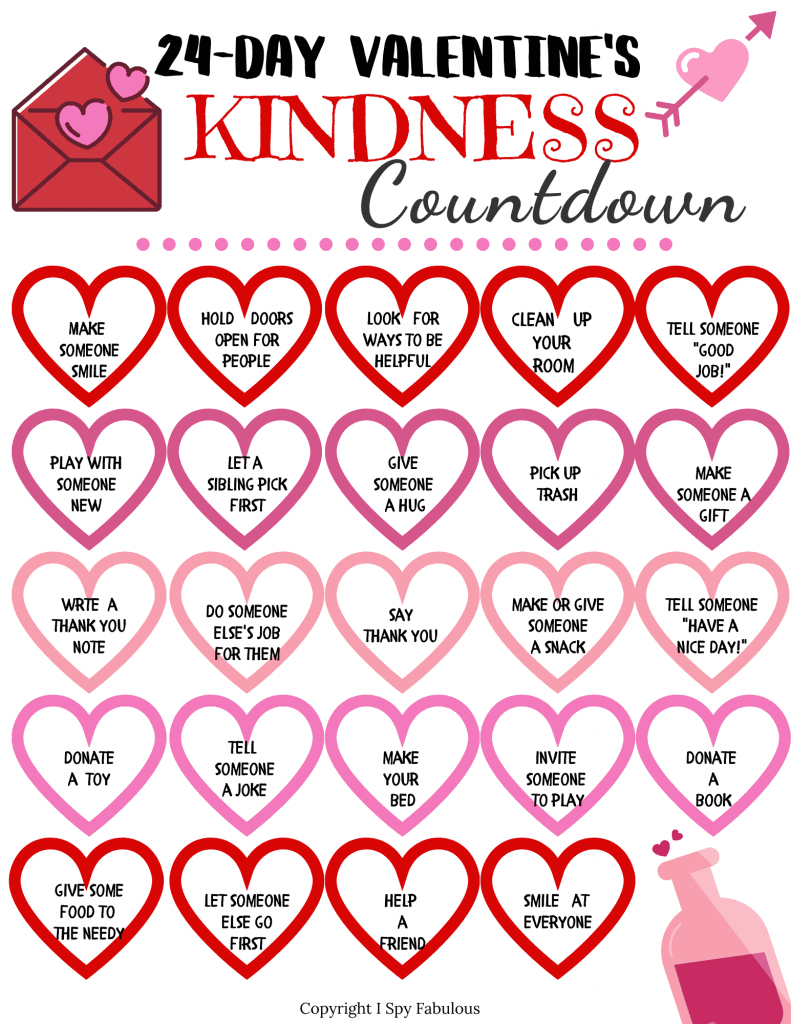 More Valentine's Day Printables:
Do you have any favorite Valentine's Day ideas? Be sure to check out more posts in the Valentine's Day series – all free – like this Valentine's Day I Spy Printable! So cute, easy and fun.
Or, this Valentine's Day word search is super popular and cute!
Don't forget these 18 Free Valentine's Day Games that can be printed at home!
Or, how about some super cute, Play-Doh egg-themed Valentines for kids with a free printable?
VALENTINE'S DAY COLOR BY NUMBER:
These Valentine's Day color by number printables are just adorable. Check out the whole set in this post where I give you one for free!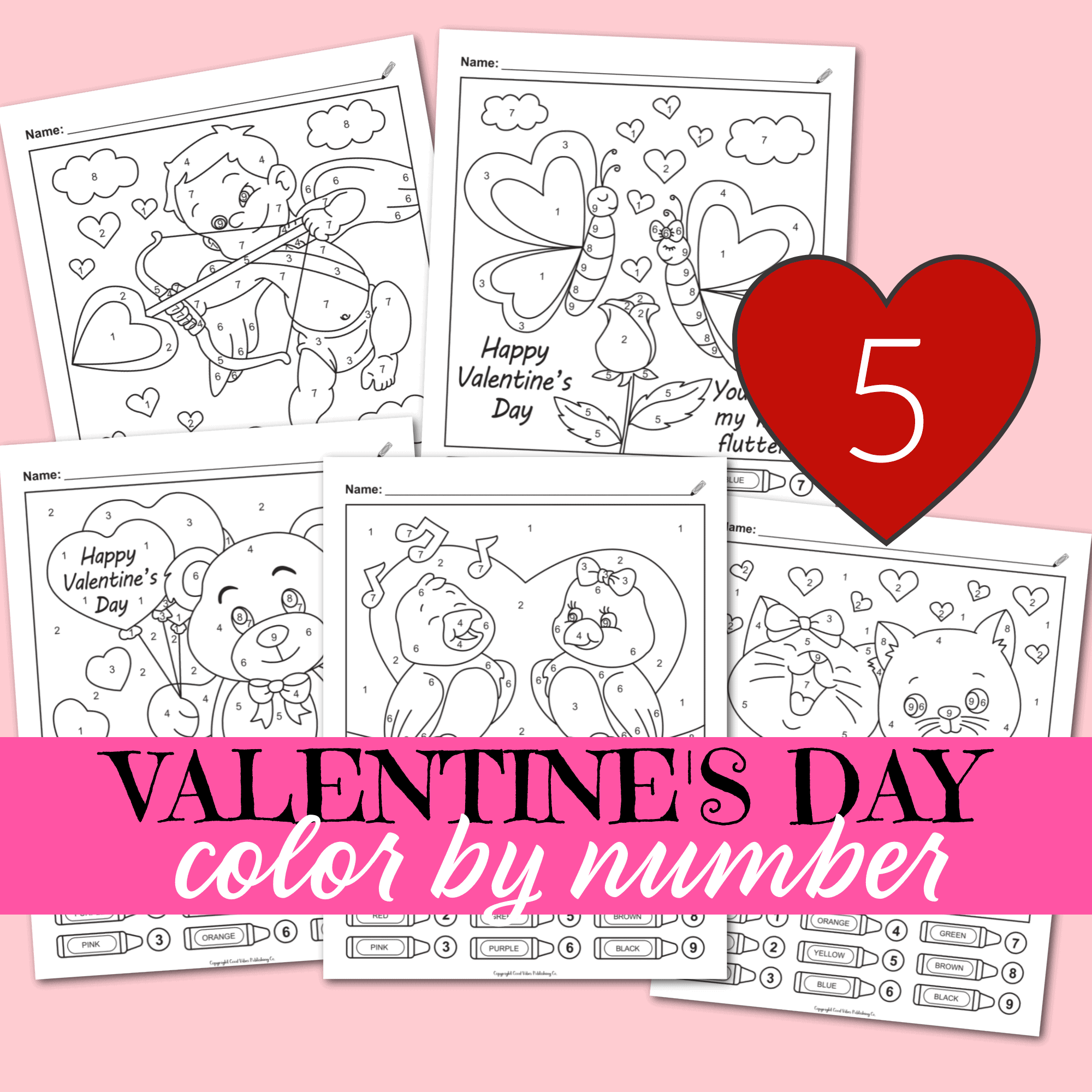 Have you ever tried a kindness countdown with kids? It's so fun to see them light up when they do something that puts a smile on another person's face.
Have a fabulous day,
E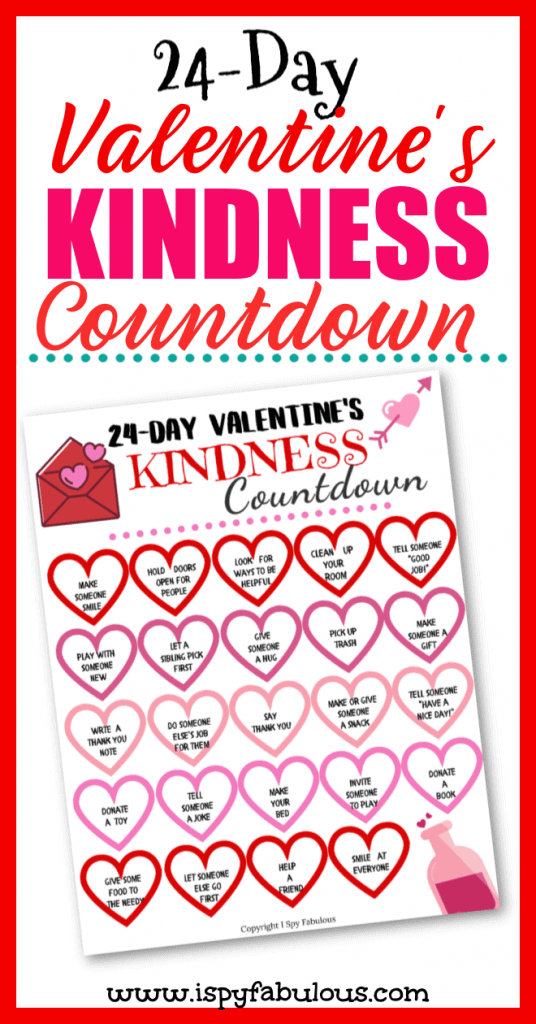 What do you think? Are you in on taking back Valentine's Day and making it something for everyone, rather than just putting pressure on people in relationships and creating insecurity for those that aren't?
Join with me this Valentine's Day and the month of love to create a trickling effect of kindness all around us.
Let's do this!
Have a fabulous day,
E