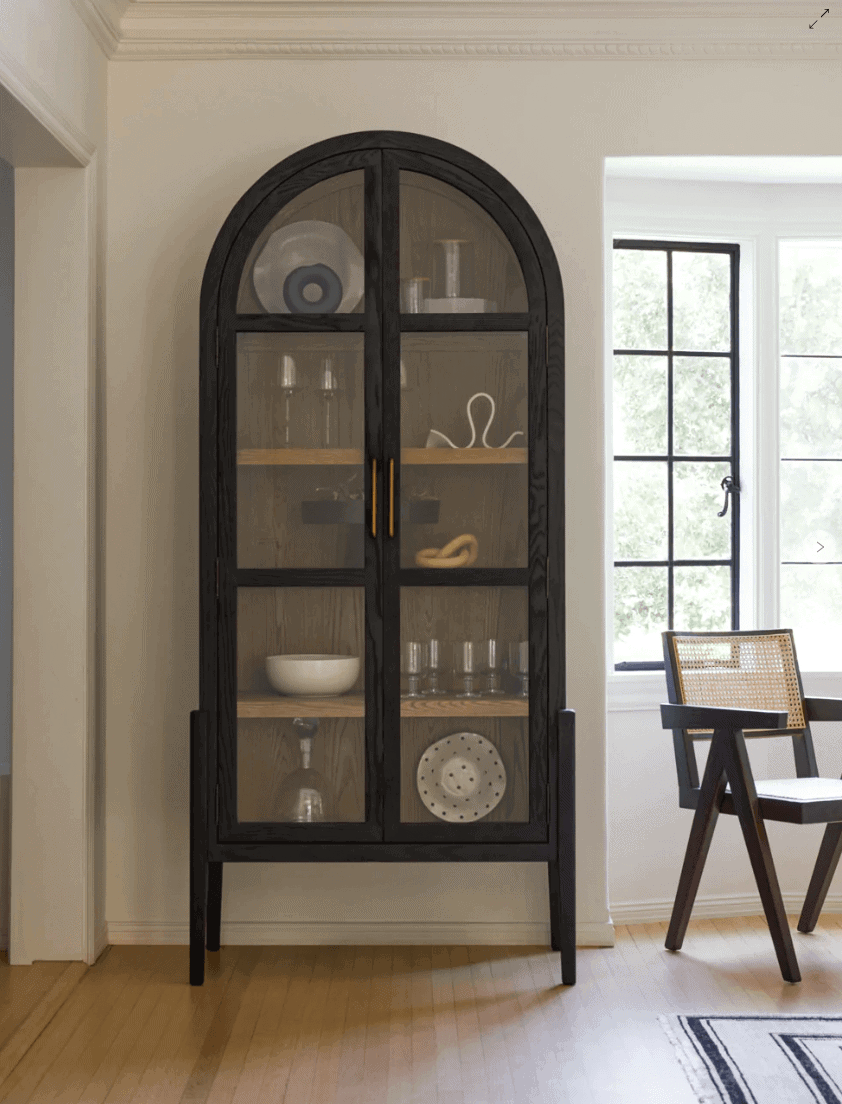 The arch continues to be a massive design trend years after I wrote my first post with the arched cabinet round-up. I'm still seeing new version of the arch appearing in design, from arched mirrors to arches in rugs. I just wrote a post with more West Elm rug lookalikes and one of the rugs has an arched design.
So, I wasn't surprised at all to see a gorgeous, affordable arched cabinet pop up from Cost Plus World Market. I just love that store and have so many pieces from there. This arched cabinet is a fantastic buy and gives you such high style for a more affordable price. It's also a great lookalike for a couple higher end cabinets that I'll also be sharing with you. Each of them have their own take on the arched cabinet, so find the one that works with your style and budget.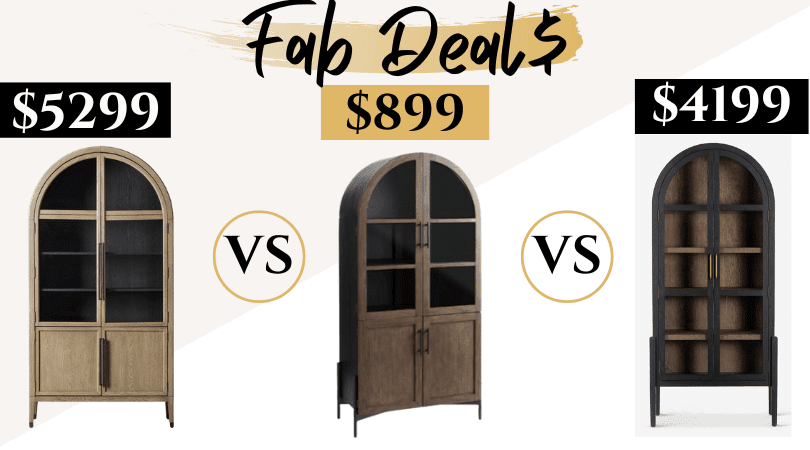 *Affiliate links are used in this post, which means at no cost to you, I may receive a commission if you make a purchase through my links.
A stunner, for sure. Similar in design, but a lighter wood. They also have a black option with lighter wood inside. So, you're getting more impact on the color combos for this one than the Amira. Otherwise, you're still getting glass cabinet doors on top and cabinet doors on bottom and some shelving.
There are two sizes available also, which impacts the price. From $4699-5299, but on sale at time of posting!
Price: $2999-$3299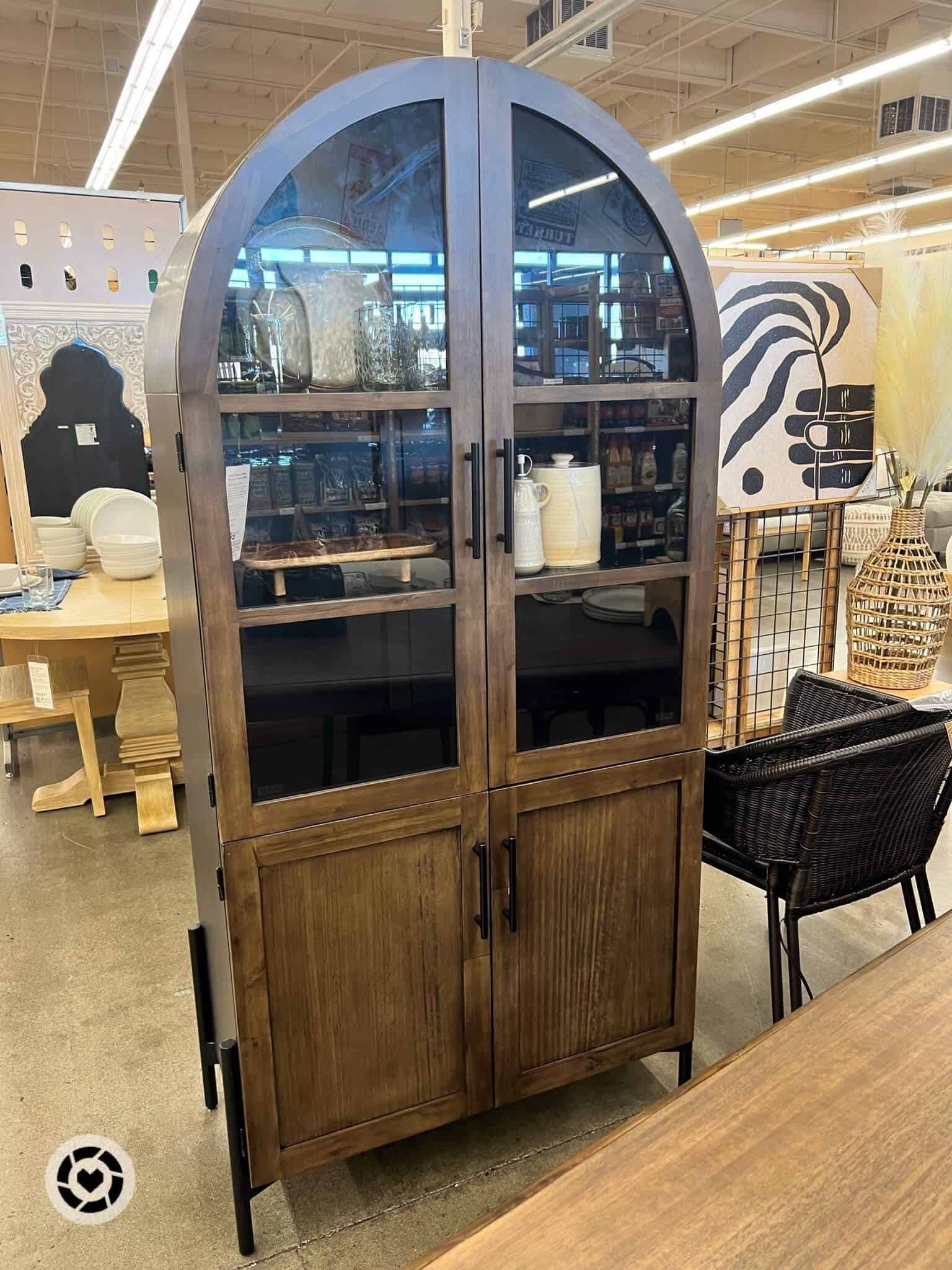 The Cost Plus version has a dark walnut stained exterior with a black interior. There are glass cabinet doors on top and regular cabinet doors on the bottom. The thinner legs that come up on the outside on the sides remind me very much of a cross between the Arhaus Hattie and the Lulu & Georgia version. It's a great cabinet and would be a beautiful piece in any home. I recently saw this in person at a local store and it is a really beautiful piece.
Price: $899.99
Lulu & Georgia has curated such a great collection and this curio cabinet is divine. It's glass doors all the way down, so be ready to show off all your things in this one. Black outside and lighter wood inside makes for a great contrast. Pair in a room with the dupe (or original) of their Leila Moroccan shag rug for a great look.
Price: 4199
More Cabinet Deals:
Still looking for the perfect cabinet? Check out these other posts:
*****
Hope you found what you were looking for today!
Have a fabulous day,
E