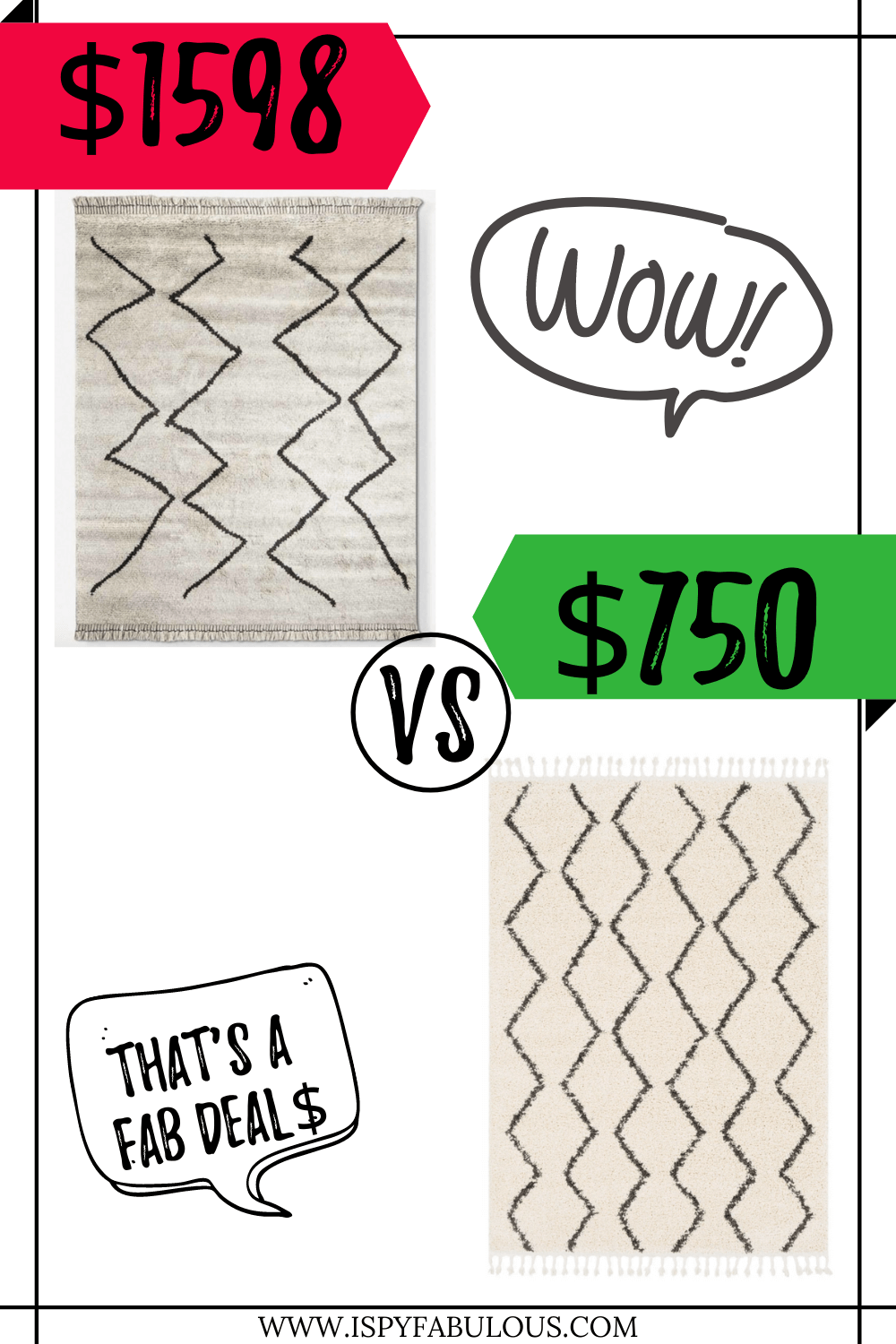 I love rugs. They have such incredible power to transform a space. I'm partial to fluffy, soft rugs, like the moroccan shag look, too, because if I'm going to invest in a rug, you better believe I want it to feel like clouds under my feet.
In the past, I've shared my favorite Caitlin Wilson rug and dupes, the lovely Anthropologie cross rug lookalike as well as some gorgeous blue area rugs, including the one in my bedroom. Today, I am bringing you a Lulu & Georgia black and white moroccan rug lookalike that will save you some serious bucks. Know that neither company sponsored this post, but there are affiliate links used, which means at no cost to you, I'll receive a small commission if you purchase from my links. Gracias!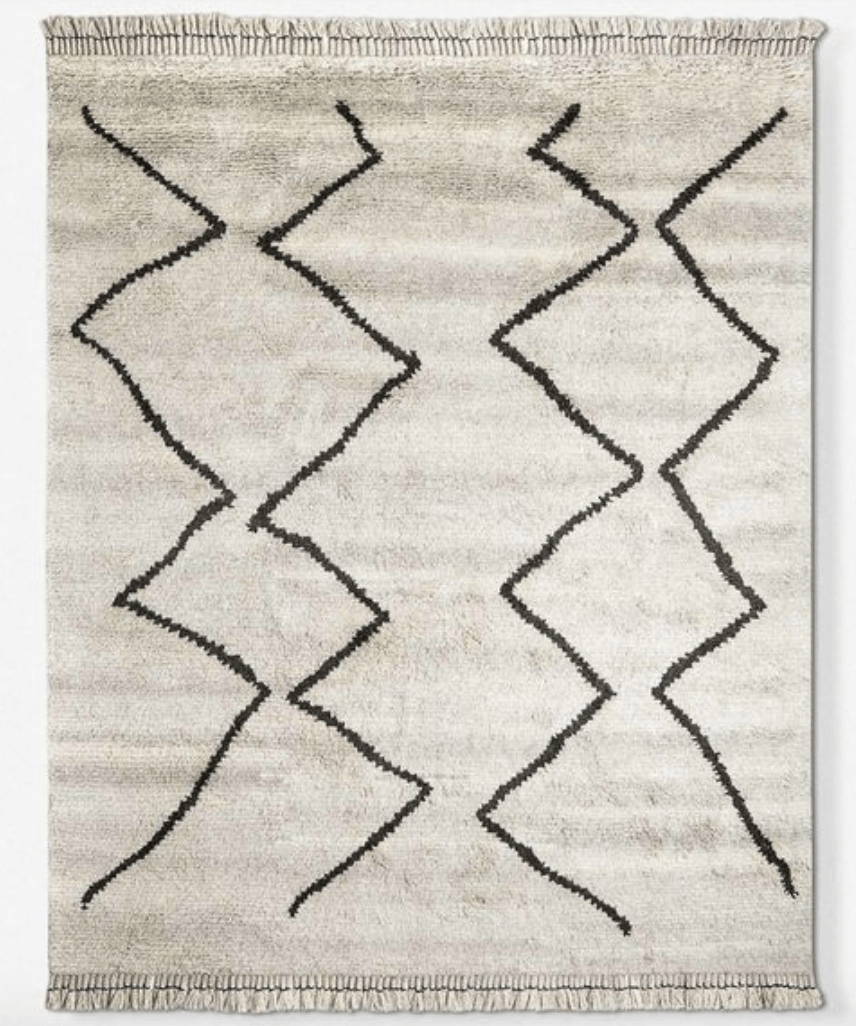 This is such a great rug. It's also one of their bestsellers. For good reason, it will go with so many different types of home decor, while offering a little bit of soft pizzazz.
The black zig zags are a fun pattern that brings visual interest without overwhelming the face or overly controlling what direction you can go with colors/decor.
But, if you're on a budget, $1,598 for an 8×10 might be too steep. It certainly has been too steep for my rug budget many times in the past.
I will have to admit that I absolutely love it, though.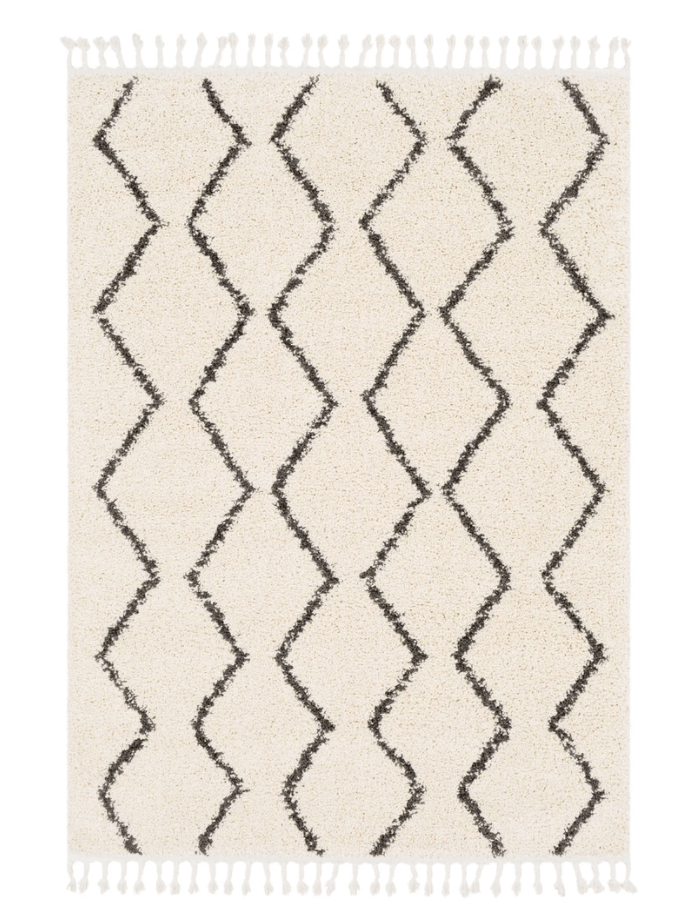 When I saw this sweet beauty, I was psyched. It has a very similar vibe, color palette and design – for a fraction of the price!
An 7'10 x 10'2 will be just $302 at time of posting (it was on sale), but $750 full price. It's still HALF off the Lulu & Georgia price!
Just a crazy deal! I absolutely love this one!
*****
What do you think? Would you buy the OG Leila or pick up this crazy deal? I firmly believe that you can have the look you want for the price you can afford.
These small details are typically things only the person researching the rugs online will notice.
Don't feel like you ever have to go into debt to have great style. If you're looking for more fab deal$, check out these posts:
Have a fabulous day,
E