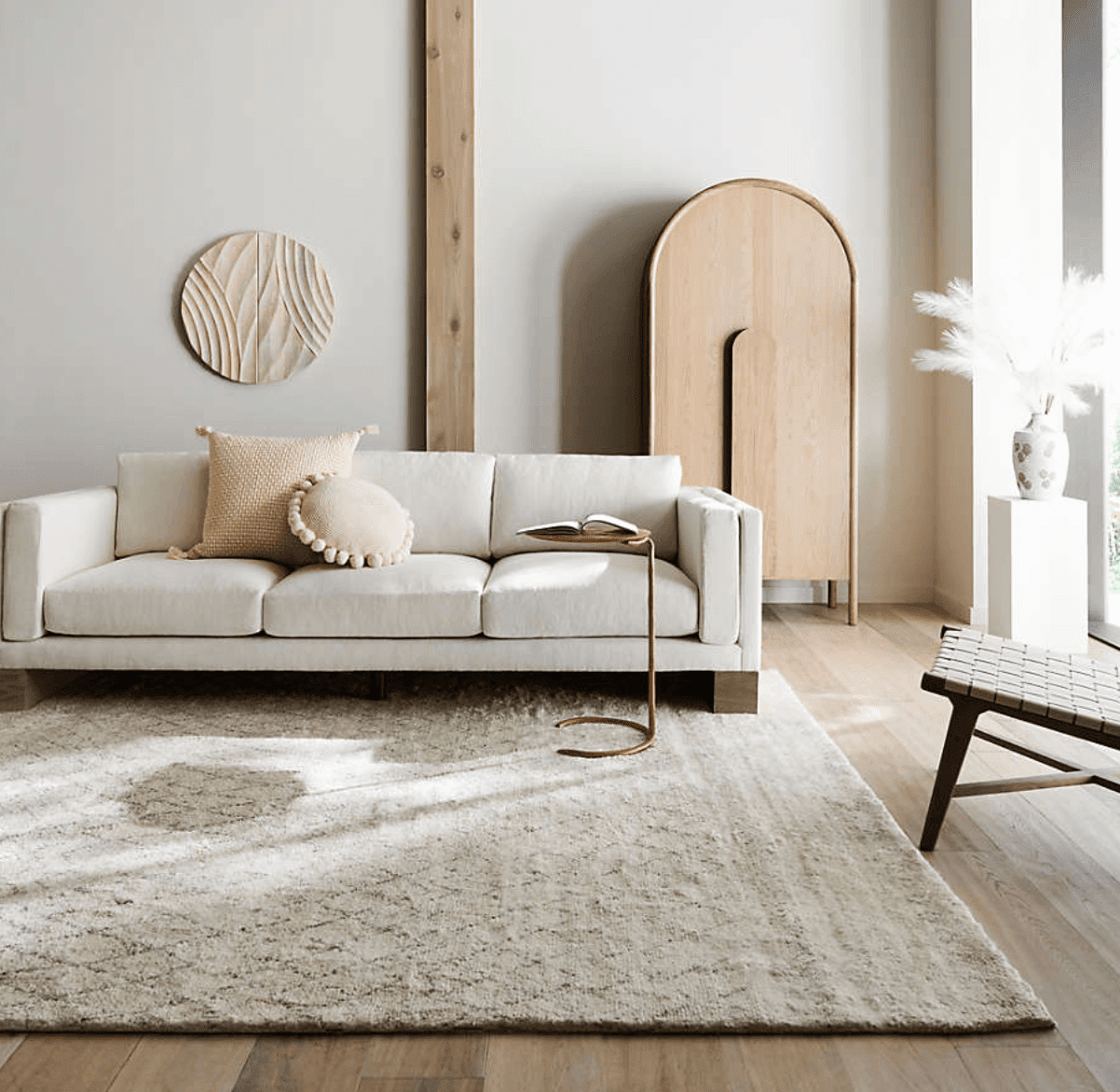 Arches are everywhere right now. We are seeing a major resurgence in using arched doorways, front doors, hallways and more in architecture, so why not bring those gorgeous arches into our home decor?
After all, I may not be able to rip out all of my doors and arch my hallways, but I can get a gorgeous arched cabinet to hold all the things – and why not put all my stuff in a cabinet so beautiful – it doubles as art?
Exactly.
So, today, I am sharing 9 stunning arched cabinets that will bring the timeless elegance of arches into your home. Know that affiliate links are used, which means at no cost to you, I may receive a commission if you make a purchase. Thank you!
9 Best Arched Cabinets: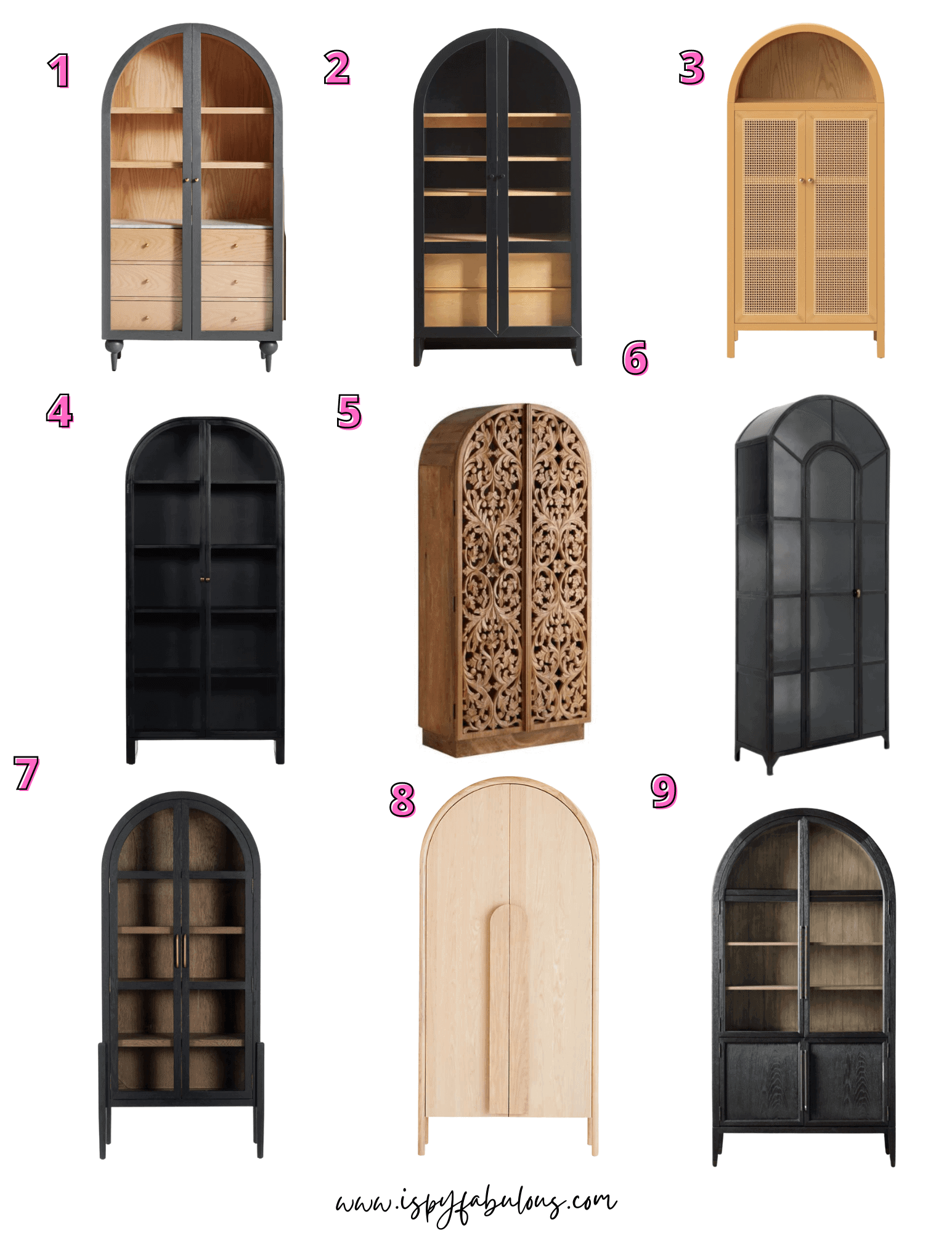 Some of these have been shared before on the blog and have some affordable lookalikes, so I'll link those posts for you to check out, too.
A cult favorite. This one is so stunning. The marble shelf and two-tone details are so extra. Available in 3 colors and so gorgeous. Check out the dupes for this cabinet in this post.
This is a great, more affordable, lookalike for the popular Anthropologie Fern Cabinet, but more modern and minimalistic in design!
The most affordable on this list, and yet so good! Just $450 and has a very similar vibe to much higher priced pieces by Serena & Lily and Anthropologie.
Gotta love McGee & Co. This one has a unique spin on the arched cabinet trend. McGee & Co also produces the more affordable Studio McGee line at Target and it's all really good.
Love the carved look of this cabinet! I have a gorgeous carved wood open bookcase in my casita and it's one of my favorite pieces. So beautiful up close. This reminds me of one that used to be at World Market, but is no longer available.
Trending with home decor bloggers! I absolutely love this one. See more pictures of it in this post.
Absolutely love this one, with the thinner legs, two-tone wood and brass hardware. Yum. See a dupe for one of their popular moroccan rugs in this post.
Hello gorgeous. This whimsical, mid-century modern inspired cabinet comes in two colors, this lovely neutral and a moody, darker charcoal color.
How To Save $$ on Home Decor:
Don't forget to use Rakuten for all of your online purchases. I got over $500 in cash back just last year alone from using Rakuten. I seriously don't know why everyone isn't using it, especially on big purchases like rugs. Click here to get a Rakuten account and get $30 in cash back after your first purchase of $30.
****
I hope you found your dream arched cabinet today!
Have a fabulous day,
E