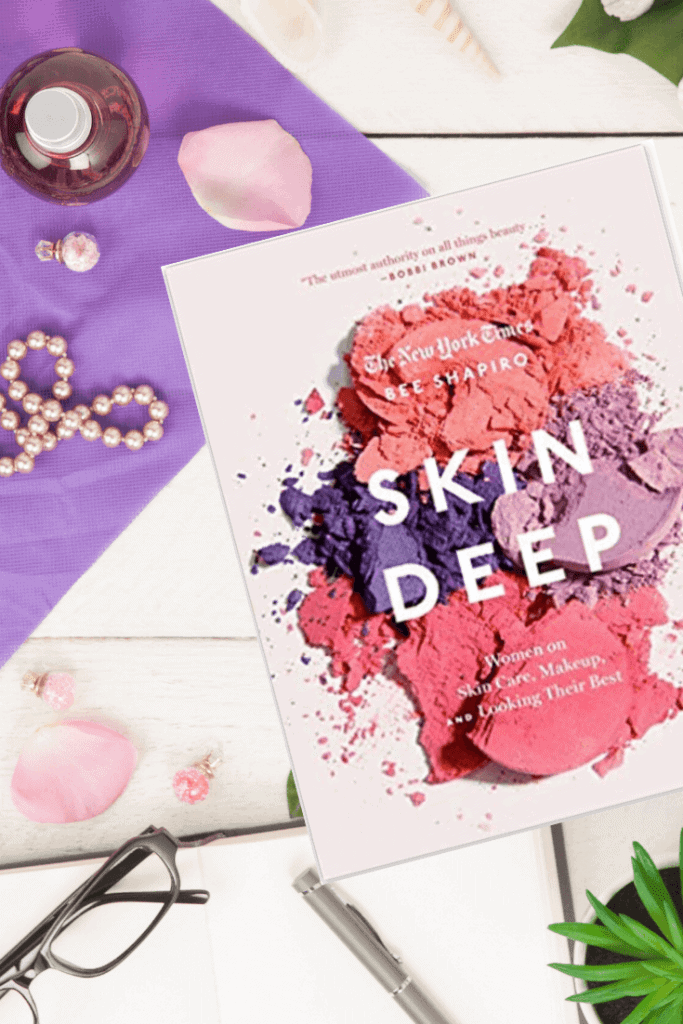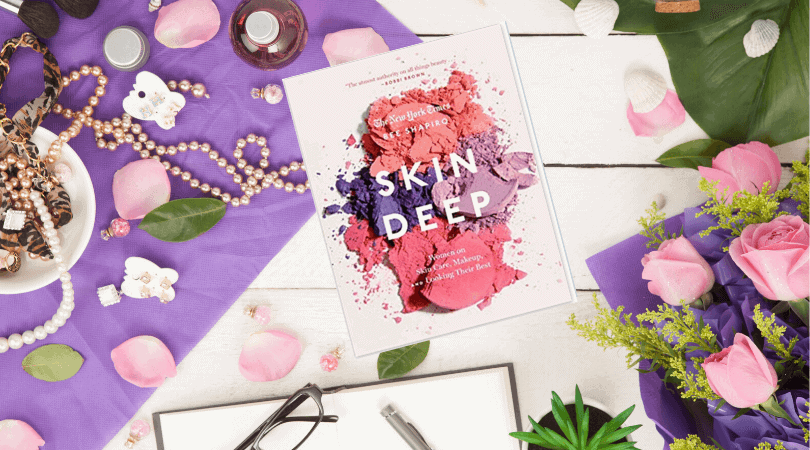 I love books. Beauty books, in particular, are some of my favorite.
There is just no other medium better suited to learning and appreciating the art of beauty than a beautiful book.
And, since I've spent years studying makeup application, beauty products, hairstyles and more (and sharing a lot of it on this blog, too!), you can imagine I've amassed quite the collection of beauty tomes.
So, that's why I thought we'd have some fun and talk about beauty books today.
Now, if you're looking for makeup application books, I already wrote a post on the best makeup books (it's actually one of my most popular posts!) and I won't be repeating any of those books in this post.
Please note that some of these are affiliate links, which means I earn a small commission at no cost to you if you purchase through these links. Win win 😉
The Best Beauty Books for the Beauty Lover:

Written by the founder of award-winning skin care company
Caudalie, The French Beauty Solution shares the "simple, natural, time-tested beauty secrets she learned growing up in France that any woman can use to look younger, healthier, and more radiant without harsh products or drastic procedures" (source).
I love books written by major skin care or beauty giants. They just have a unique experience in the industry that is so hard to compete with for outsiders. This insider's glimpse is so valuable as we assess how we want to approach our own beauty and skin care routines and how to spend our beauty budget.

Sure, I shared the makeup tutorial book by Bobbi Brown in my makeup book post, but that doesn't mean I can't share her other book on beauty from the inside out in this one, right?
Good. Because I love Bobbi Brown, I love her take on beauty, I love her beauty products, and I love this book.
I'm also a huge fan of positive messages for women, which is why I wrote my own empowering book for tweens and teen girls.
Plus, this gorgeous blue, hardback book is just perfect to display on any table.

I love this adorable book. Full of completely unretouched women of all ages and detailed descriptions on how to address common makeup and skin care issues and problems, The Make-Up Manual is the everywoman's beauty book for all things.
The information is comprehensive, representing the author's lengthy career in the industry, and her experience shows in her thorough explanations of how to do everything, such as how to shape your eyebrows.
A great beauty book that is cute to look at and packed with useful information any reader would benefit from.
Gotta love Lauren Conrad! She really does have great style and this book is another testament to that fact.
This one is focused on beauty, from sharing how she gets her beloved winged eyeliner perfect every day to how to maximize your own beauty potential.
Full of real makeup techniques she's learned to special occasion looks you can try yourself, Beauty is the inside look to how LC looks so chic.
Plus, fans will love her personal anecdotes and detailed explanations for how she manages to maintain her "look" 24/7.
Abby Smith is the queen of braids. Her blog is full of incredible tutorials and this book makes it so easy to turn a page and get inspiration.
Also, feel free to check out my post on easy braid tutorials. There's one of Abby's YouTube tutorials in that post, too.
What can I say – she's awesome and I love her positivity and content.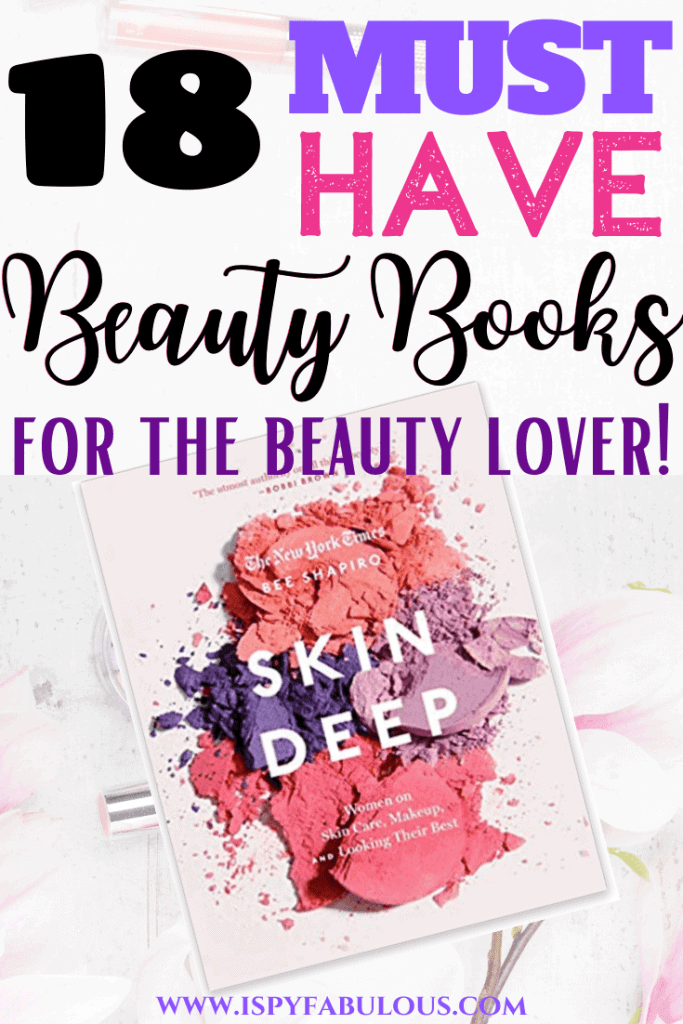 This highly rated book exposes the Korean beauty secrets that get enviable, gorgeous skin.
I am so down with that.
Charlotte Cho is the creator of big-time blog, Soko Glam, and this book goes into even more of a deep dive into the step-by-step techniques you can use to get perfect skin and master the art of the no-makeup look.
Chock full of advice from beauty gurus from around the world, including supermodels, YouTube sensations, top makeup artists, magazine editors, actresses, and leading Korean skincare researchers, The Little Book of Skin Care is not so little at all.


Another great pick for the skincare obsessed, The Skincare Bible gives actual fact-based fixes for skincare concerns and dispels the silly ideas that can grow legs online and make you believe that chia seeds will give you perfect skin.
Written by Dr. Anjali Mahto, one of the UK's leading consultant dermatologists, you can bet on finding real solutions to real skin problems – without any of the hype.

I am 100% a beauty geek – making me the target audience for this dictionary of beauty and skin care ingredients.
If you are ready to do a deep dive into what exactly goes into your beauty products and/or want to start making your own high-performance formulations, this resource book will be your new best friend.
9. Plant-Powered Beauty: The Essential Guide to Using Natural Ingredients for Health, Wellness, and Personal Skincare (with 50-plus Recipes)

I looove clean beauty and I love saving money, so making my own beauty products to check both boxes is my jam.
In fact, I've already shared my favorite homemade rose water recipe and dozens of awesome body scrubs you can whip up at home.
Oh, and don't miss out on the homemade face masks to combat acne.
This book will take you to the next level in our homemade skin care journey, with 50+ plant-powered recipes that will teach you how to combine natural ingredients correctly and effectively.
I love the blog Hello Glow and her book is just another example of her artistry, with both combining natural ingredients to replace your favorite beauty products, but also in her photography and layouts.
With recipes for your body, face, and hair, you can be well on your way to replacing your regular range of products with homemade, super clean, effective replacements.
On that note, maybe you aren't looking for any more ideas on what you can use in your kitchen to whip up a face mask, but you are hoping to replace specific makeup products with super affordable, clean versions you can customize to exactly what you want.
Well, Marie Rayna heard you, and she has answered your prayer with this gorgeous guide to all things DIY makeup.
With over 40 recipes, you can replace everything from you bright lipsticks to your eyeliner with homemade products that work.
Yes, I love Goop. No, I don't get to try too many of their branded products because #price.
But, when they publish a book that divulges even more of their knowledge and recommendations, I am here for it.
Written by the editors of Goop, "Goop Clean Beauty will shed a definitive light on the importance of diet, sleep, exercise, and clean beauty products, while offering tactical advice for healthy, glowing skin and hair that starts from the inside out " (source).
While we are talking about beauty, why not take on the fact that the media has taught a fairly limited idea of what beauty is for far too long.
Thankfully, we see the tide turning and we have gorgeous models like Ashley Graham to thank for some of that.
A size 14 model, her story is inspiring and will encourage every reader to look for the good in themselves. Beauty is not found in a bottle or in a product, it's already inside of you and stories like Ashley's will help you find it.
This one had me at the cover – but then, I read what it was about and fell in love with the concept, too.
Bee Shapiro is a New York Times beauty writer and this book is the collection of more than 40
columns, over 10 of them never before printed, where Bee interviews the world's most photographed people and asks them their beauty secrets, rituals and favorite products.
Talk about an absolute treasure trove of information!
Included in the book are interviews are well-known beauties, including: Kylie Jenner, Emma Roberts, Anna Kendrick, Priyanka Chopra and Gwyneth Paltrow.
This is a very unique beauty book that will be sure to woo any beauty lover in your life.
15.
Skin Cleanse: The Simple, All-Natural Program for Clear, Calm, Happy Skin
I started using S.W. Basics almost immediately after I heard of them. I was pregnant at the time and could use almost none of the products I already had and was having massive pregnancy breakouts.
Super fun.
But, then I found this line and I was totally, absolutely wowed by the innovative concept
of skin cleansing and customizing your routine based on the condition of your skin.
You don't need a whole cabinet of products to customize your routine every day, you just need to know how to use the products that you have.
This book is written by the founder of S.W. Basics. She encourages readers to look at skin and beauty from the inside out and let the skin breathe. Once the skin has been detoxed, "Adina then shows you how to overhaul your beauty routine, how to carefully add some products back in, and even how to make your own products at home, with advice and targeted solutions for specific skin conditions such as acne, dry skin, oily skin, and more" (source).
It's good, people. Really good.
I love the premise of this book. The author was a magazine editor struggling with acne and eczema before switching to a natural, holistic health and lifestyle. The experience was so transformative for her, she decided to make a career change to as a certified health coach.
Now, she shares what she's learned in a way that is easy to consume – with 365 bite-sized ideas for how you can improve your lifestyle choices, too, to see results in your health, skin, hair, and more.
A truly innovative book that will inspire you to "eat pretty".
If you've ever seen or tried Paula's Choice products, you'll be excited to know that this is one of several books written by the creator, Paula Begoun.
She is serious about skin care and revealing the truth about the ingredients in products. With her team of researchers, Paula reveals "the truth about skin type, skin concerns, cosmetic corrective procedures, dozens of today's most pervasive cosmetic myths, and some of the most helpful, surprising makeup tips…without the hype or misleading information" (source).
Basically, this book is just like her products – the real deal.
Another gorgeous book written about another makeup miracle – MAC itself. MAC is known for playing with color in a powerful way and boasts one of the largest spectrums of colors of any makeup line.
This book is all about the photography – with jaw-dropping, inspiring photos that use makeup and beauty to create art.
This is NOT a makeup tutorial book or a book to sit down and read. But, it makes for one heckuva conversation starter.
****
SO many fun beauty books to grab when you've got some time to cuddle up with a blanket and relax.
Have you read any of these? Let us know your favorite in the comments below.
Oh, and don't miss my other book posts:
Thanks for reading!
Have a fabulous day,
E