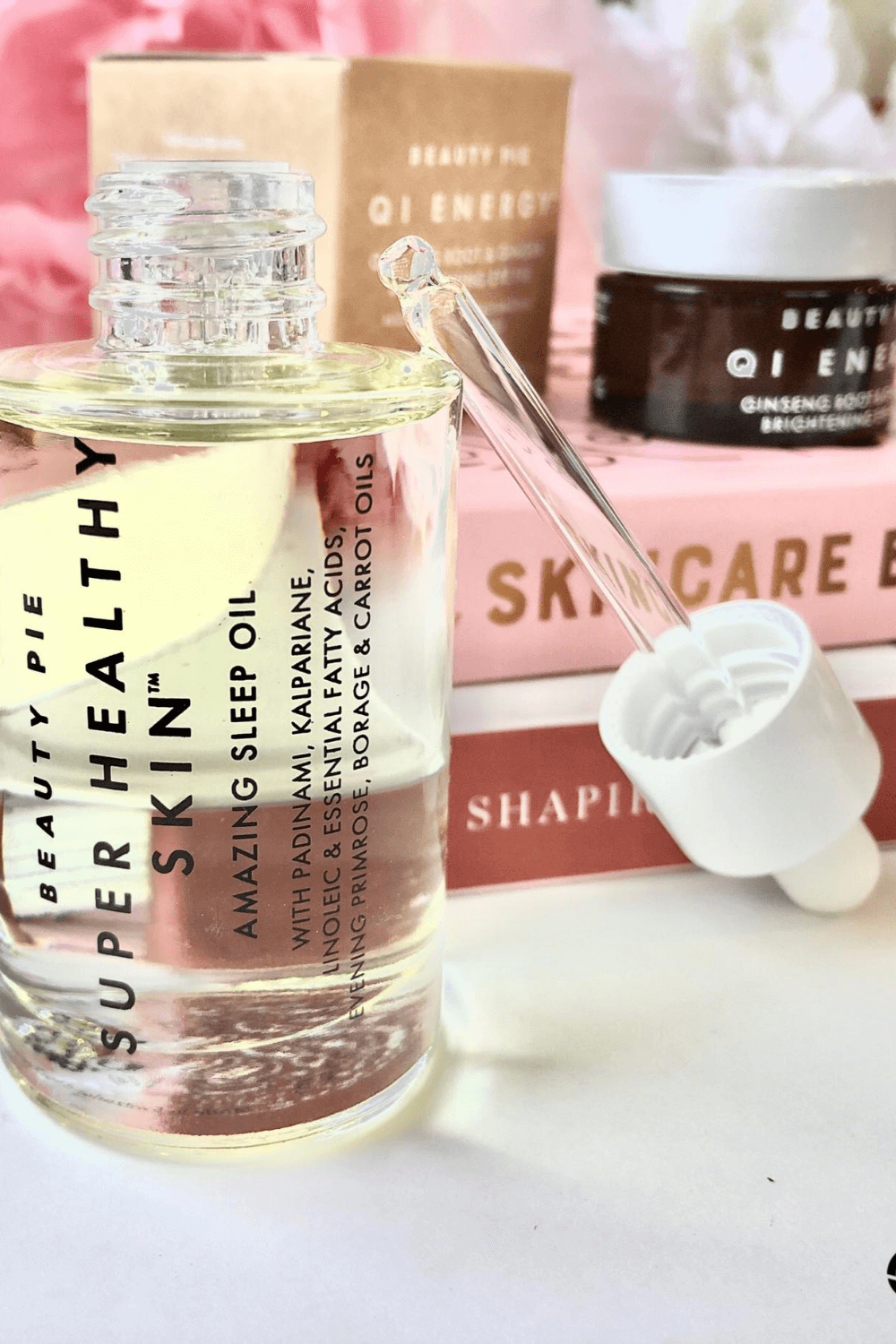 After months of getting Beauty Pie boxes that were a combination of big wins and just okays, I finally got a box that was a whole lot of HECK YES.
I would recommend every product in this box and am excited to share it with you today. If you'd like to read my earlier reviews of Beauty Pie products, feel free to check these out: box 1, box 2, box 3.
What Is Beauty Pie?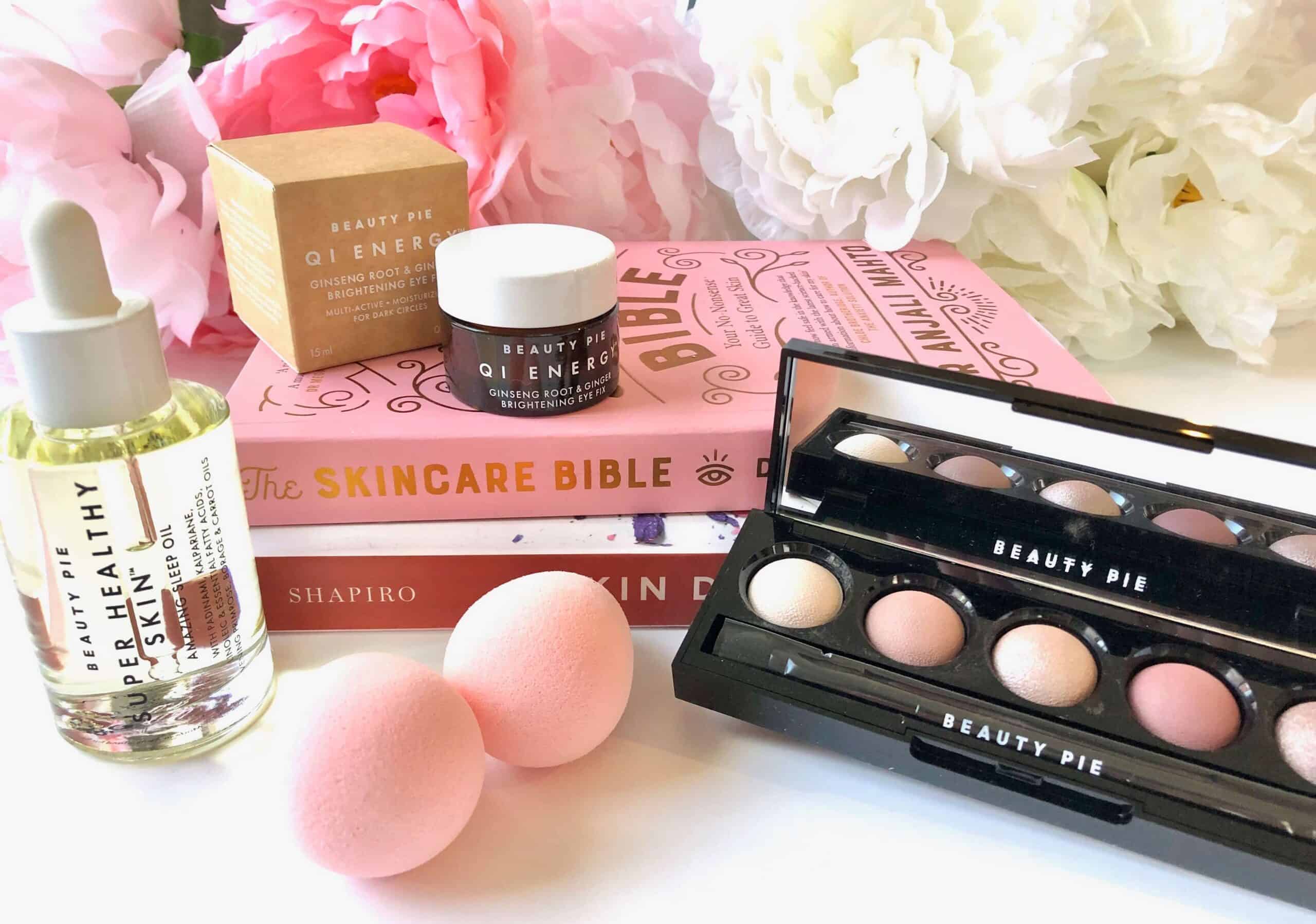 If you're new to Beauty Pie, it's a mail-order only cosmetics company that makes high quality products at the same places where top brands are made and sells them to you for a fraction of the price. They don't pay to have their products in retail stores, for fancy celebrity marketing, or mark the products way up and they pass those savings on to you.
You do pay a membership fee to have access to their store of products online and the membership tier you sign up for determines your spending limit for the month. I went into a lot of detail on how this works and if you actually save money with it (you do) in my first post here.
For reference, I do the $10 monthly membership and because of referrals, I get a $50 spending limit top-up each month. You can only use one top-up per month, so even though I have quite a few sitting in my Beauty Pie bank, I can't use them. Yes, I find this frustrating. Everyone who joins gets a referral code where you can give others a month free from membership dues (you still pay for the products). You are welcome to use my referral code to get a month free and I will receive a $50 top-up to my spending limit.
Now, let's get to the good stuff! The Beauty Pie products I got this month!
1. Qi Energy Ginseng Root & Ginger Brightening Eye Fix: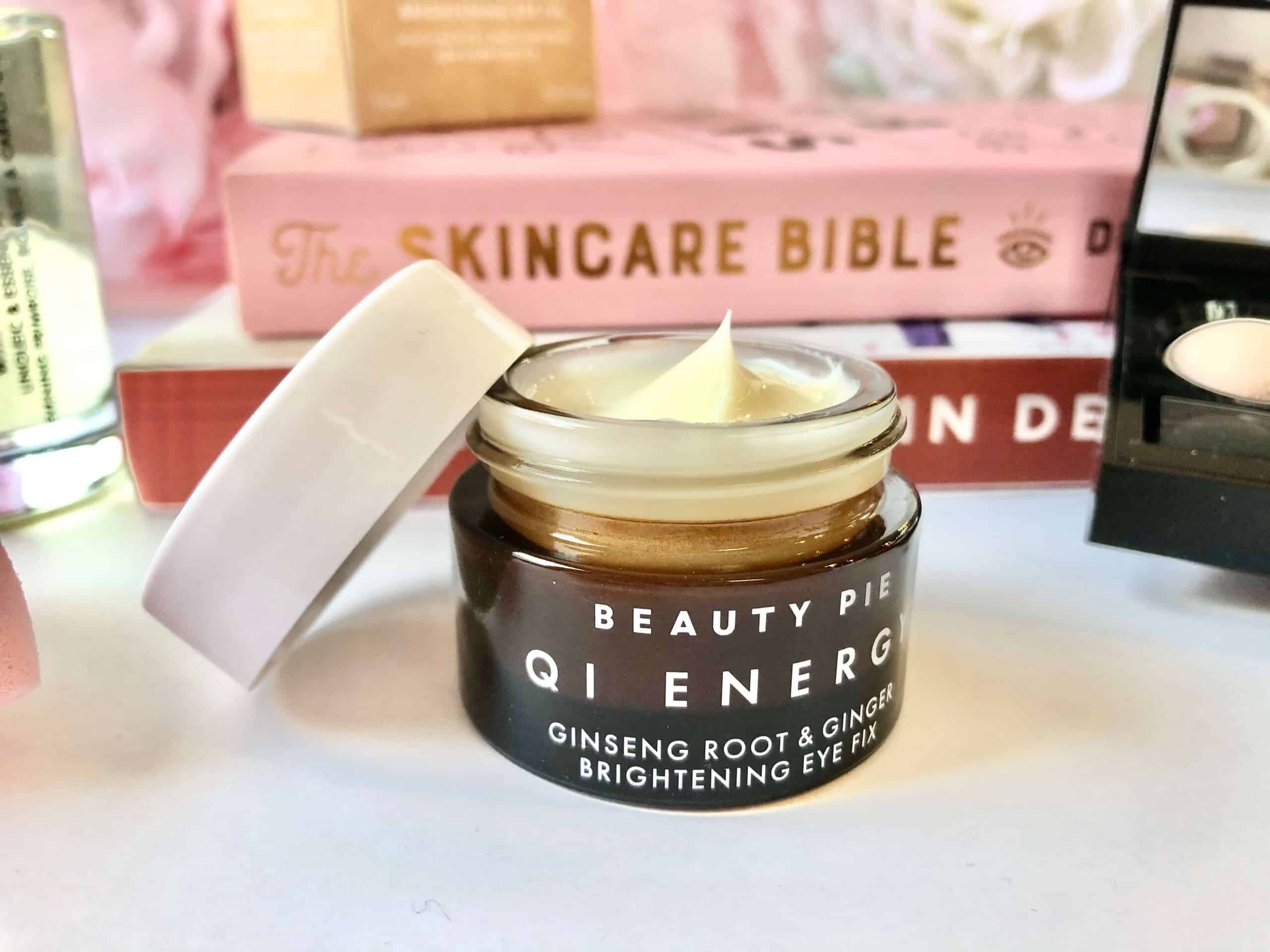 Okay, folks, we have a winner! This is one of my absolute favorite eye creams EVER! In fact, I recently wrote a blog post on my favorite eye creams and then I got this one in the mail. Now, I need to go add it to that post because it is THAT good.
This eye cream has the perfect consistency – not too thick and not too runny. It's soothing and moisturizing and I really see a difference in dark circles and smoothing out lines. The anti-inflammatories ginger and ginseng are excellent for us, inside and out, and I love that I'm applying these things to my skin. I use it morning and night, even though I usually use a different eye cream for those, because I really love it.
And, great news, it's one of the first Beauty Pie products I have tried with NO FRAGRANCE. YES. PLEASE, BEAUTY PIE MAKE MORE PRODUCTS WITHOUT FRAGRANCE.
Highly, highly recommend this eye cream. I can't wait to try more from the QI Energy line at BP.
2. Super Healthy Skin Amazing Sleeping Oil: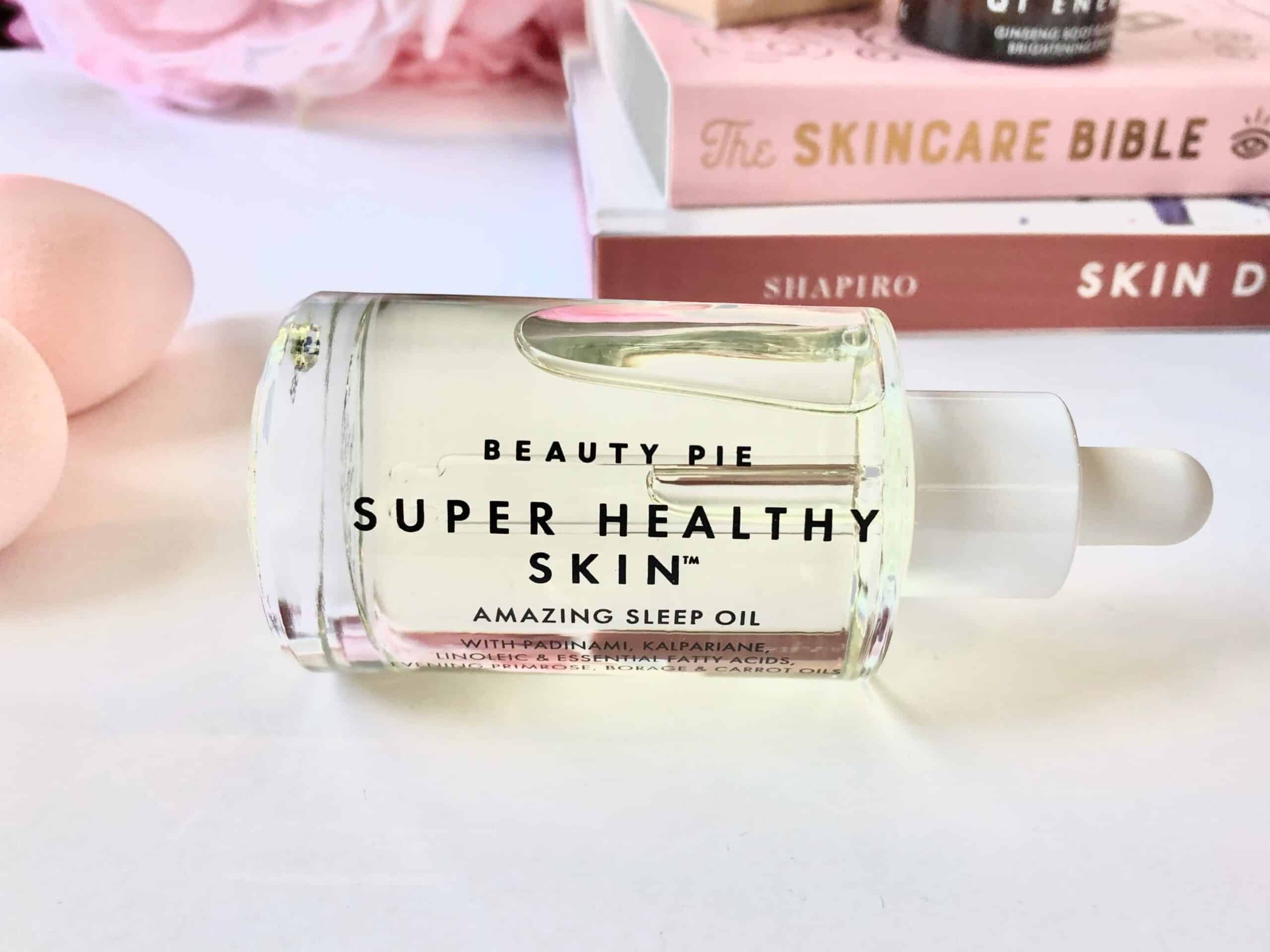 Oh, I love me a good sleeping oil. I've tried so many and I really like quite a few. I should really write a post on those. Anyway, this one is REALLY good. It's not too runny, which is a pet peeve of mine, and it feels so good on your skin.
Of course, a sleeping oil is only great if you wake up looking refreshed and glowing – and this sleeping oil gets that job done and more. Formulated in Switzerland, this sleeping oil is packed with anti-aging algae extracts, is rich in linoleic and essential fatty acids, omega 3s, evening primrose and borage oils, and is a natural source of vitamins A and E. There is a subtle fragrance, which I don't love, but it's not overpowering and doesn't light up my sinuses, so we'll go ahead and give it a pass.
Sleeping oils can get very expensive, particularly the good ones that show mega results. I do also really recommend this awesome blue tansy oil by Acure, which is under $20, and this sleeping oil is just as good (maybe better), comes in a much more generous size and costs $21. Score.
3. Perfect Pocket Palette Eyeshadow: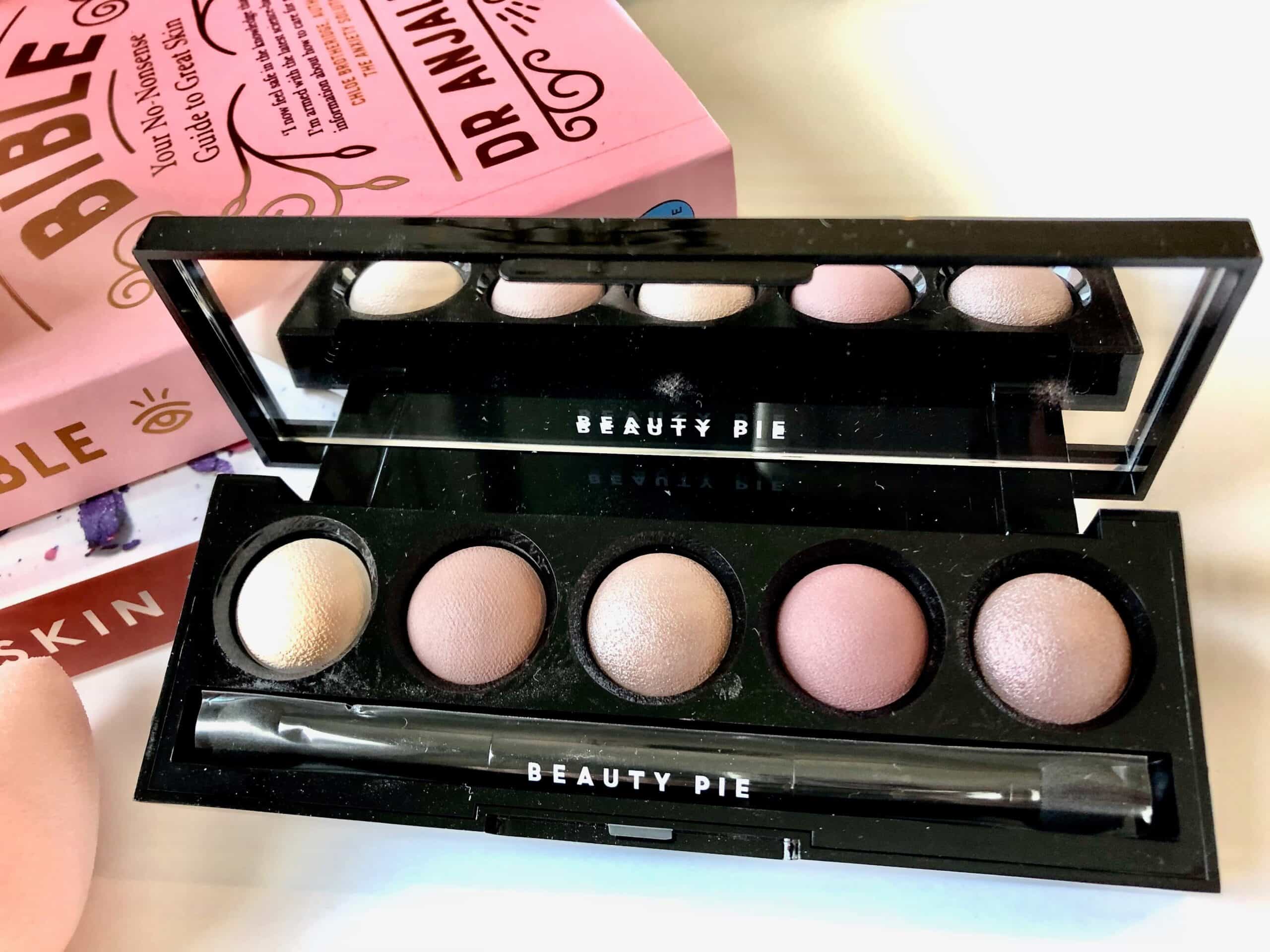 In my first box, one product I was less than wowed with was one of the eyeshadow palettes. I felt it was just not pigmented enough and the shadows were not as high quality as I would like. But, as more and more palettes rolled into the BP line-up, I figured I should give them another chance to blow me away.
This perfect pocket palette in very plum plums is so good. I really love the design, which is unique, and the little circle shaped eyeshadows are really fun to use. The colors are saturated, go on evenly and last all day. I do always use an eyelid primer, and share all of my favorite primers in this post, which does help with creasing and fall-out, too.
Overall, a really cute, sleek eyeshadow palette with a beautiful range of colors for a super affordable price.
4. Flawless Foundation Blending Sponge Duo:
You all know I love me some beauty blender sponges. They can get pricey, though, which is why I usually order my favorite beauty blender dupes, which I talk about in this post, too.
I use my blenders for my foundation – which elevates even drugstore tinted moisturizer like this one – to look really glassy and gorgeous. But, I also use blenders apply sunscreen to my kids faces (we love this one)! Ha! It helps get it into all those little nooks without getting it in their eyes or anything. They love the way it feels, too!
These are on the smaller side, but very soft and made well. I also really like the soft pink color. Yes. If you're looking for more ways to use your blenders, check out my post on 3 ways to use your beauty blenders.
****
There you have it! Four incredible products from Beauty Pie that I highly recommend! I paid $57 out the door, plus $10 in membership dues, for this month's box – bringing it to $67 or so in total. Considering this included a sleeping oil and eye cream, I feel that is a great price for such quality products.
Have you tried Beauty Pie? Let me know your favorite product below.
If you love beauty posts, there are tons on this site – but here are a few more reviews you might like:
Have a fabulous day,
E