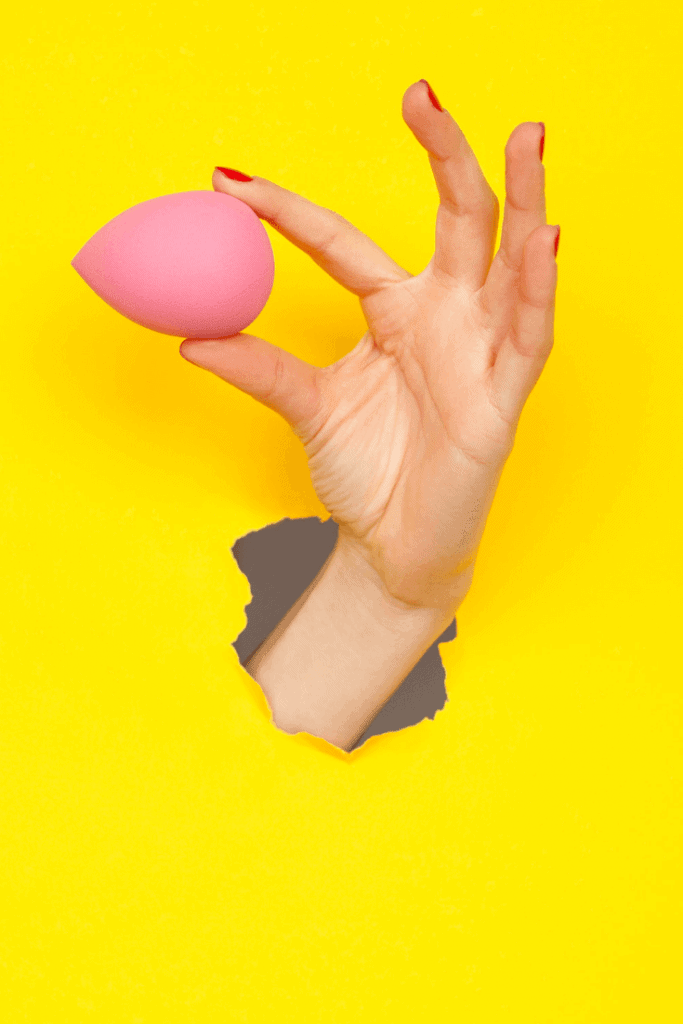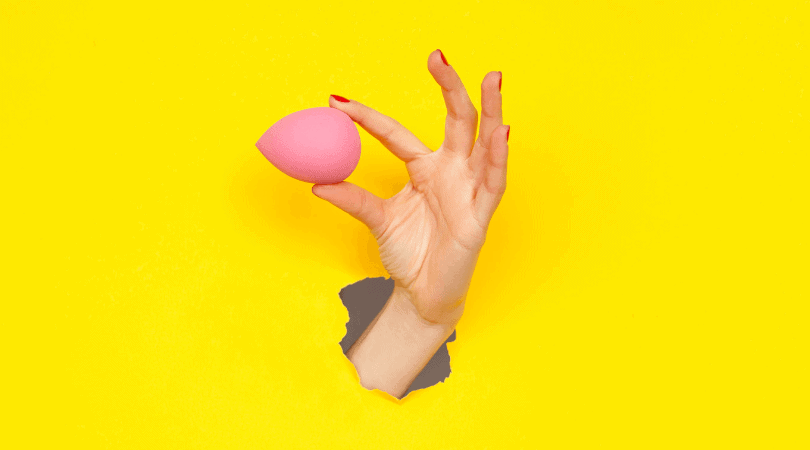 Welcome to the final post in the Beauty Blender series: three ways to use your Beauty Blender sponge!We've talked about the best Beauty Blender dupes and how to clean your Beauty Blender, so it's about time we talk about how you should be using your favorite makeup sponge!
Beauty Blender sponges, whether the real or the dupe, are a great way to get that perfect, glassy makeup veil we are all after.
Because that's the reaction we're all after – #AmIRight?
Let's quickly go over the pros and cons to using a Beauty Blender!
There are some definite benefits to using a blender sponge:
Help makeup soak into skin for a very natural finish
Seamlessly blend foundation and contours
Softer than makeup brushes for sensitive skin
Easier to hold if you have tired hands, arthritis, etc.
Easy to clean
Affordable to replace, especially if you have a dupe
All good things!
Of course, there are some reasons you shouldn't use a blender, such as they do cause you to use more foundation than if you used your fingers, they can harbor bacteria if you don't clean them and they can be costly, especially if you're using name brand.
That's why knowing how to use them correctly – and washing them regularly – will help you get the most out of your Beauty Blenders!
1. Use Like a Sponge: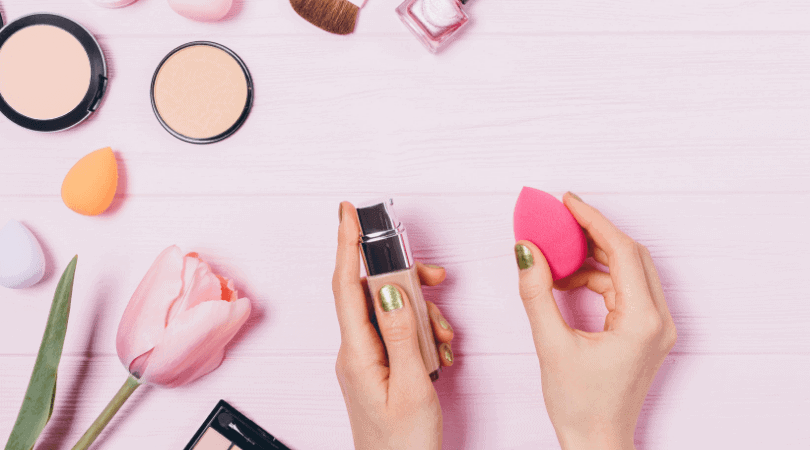 The first way to use your blender is just like any other makeup sponge. You can put a little product on the sponge and then dab it around your face, blending as you go, until you get an even veil of product all over you face and neck. This way will use more product than if you put the product on your face first and then used the sponge to blend.
Either way, the end result is the same – you'll get a nice even application all over your face.
2. Use Damp: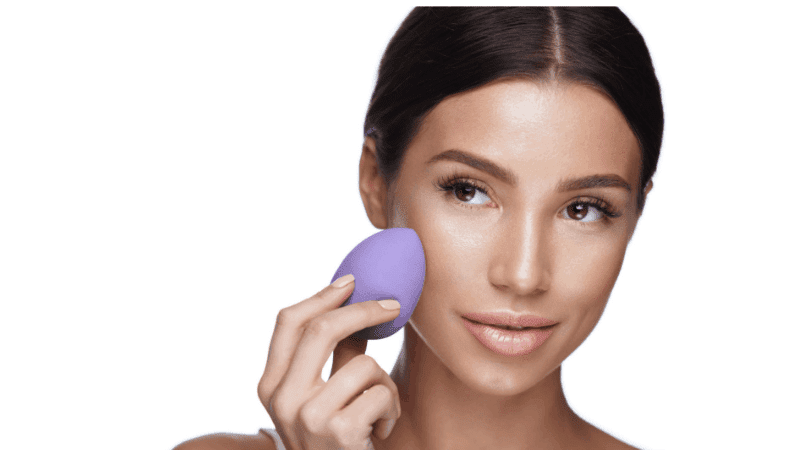 My favorite way to use the blender is to soak it and squeeze out excess water, so that the sponge is nice and damp.
Then, you use it to dab on top of your already applied foundation, highlight, contour, etc., to help the makeup sink right into your skin and blend all the layers.
The blender will pick up some product in the process, but the end result will be worth it.
3. Use With Stick Foundation: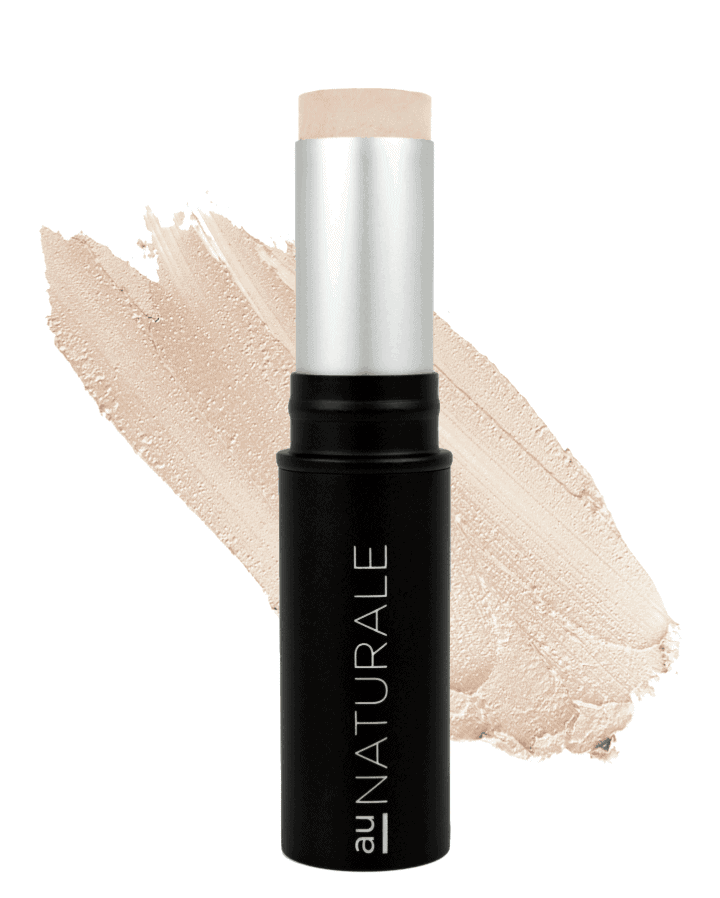 I love stick foundation, but it can be a bit confusing to apply!
That's why I wrote an entire post with step-by-step instructions on how to apply stick foundation for beginners.
You start by using the stick foundation to make dots around your face.
Then, use a damp blender to blend the foundation into the skin and get that perfect coverage.
You can use the same method with your regular foundation, highlight and contour. You would use the damp blender in lieu of a makeup brush to blend, blend, blend.
Stick foundations are such a travel-friendly, affordable foundation option that provides great coverage with added skin care benefits. If you haven't tried a stick foundation yet, I highly recommend them!
*****
That's it! It's that easy!
Beauty Blenders are a very helpful makeup application tool that can eliminate any patchy, blotchy, discolored foundation that seems to just sit on top of your skin no matter what you do.
Have you tried a blender sponge yet? Tell us your favorite way to use them in the comments below!
Have a fabulous day,
E