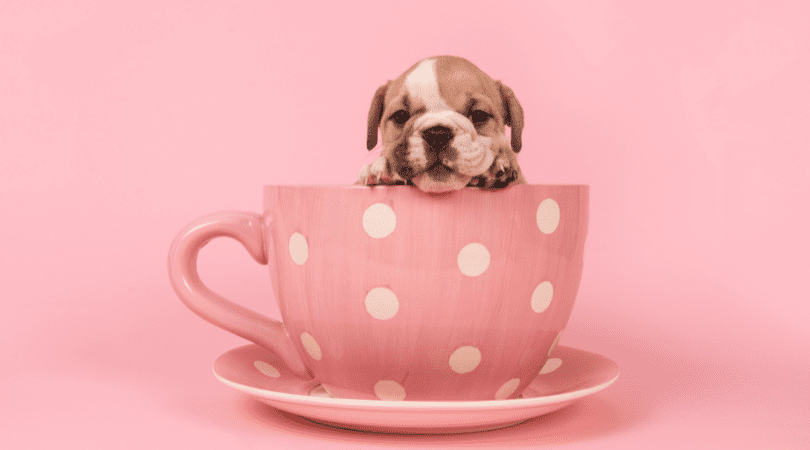 I recently shared the good news: we just got a new puppy! He's the most adorable, precocious little guy and we have been loving having him around. But, when we went to meet his litter, we thought we were going to be bringing home a cute girl dog we had loved from the pictures. So, we spent all of our time brainstorming cute girl dog names instead!
I thought it would be fun to share all of the names we thought about when we were looking for the perfect cute girl dog name. After all, choosing a puppy name is a big deal! You'll be saying their name a lot (especially in the beginning), so you want something that you won't get sick of and you'll still love ten years from now.
If you're creating a list of your faves – make sure to head to this post and download the free dog name tracker!
Ready for the cutest girl dog names ever? Let's go!
How To Choose a Cute Dog Name: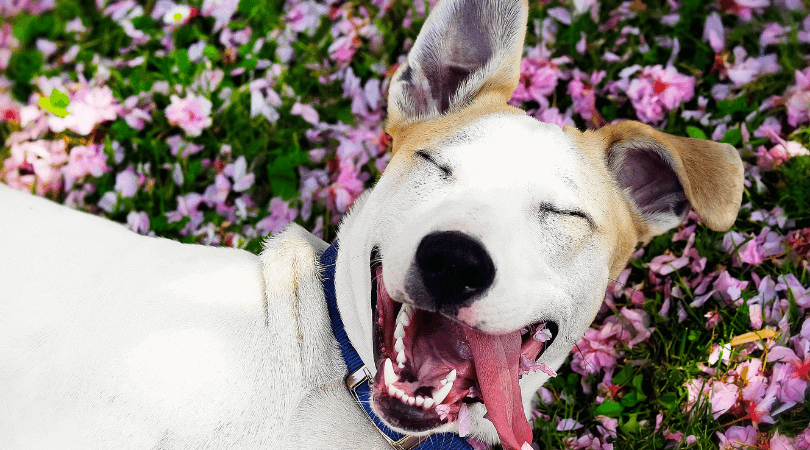 When thinking about dog names, here a couple of fun tips to consider:
1. Shorter is better – Some say that 3 syllables or less is idea for a dog. Of course, you're welcome to give them a nice long, distinguished name, like Lady Cerulean Larkspur Winslet, with the intent that you'll usually just call her Lady, but if you really did want to rattle off that whole name every time – expect training to be extra difficult for both of you.
2. Avoid family names – It's a cute idea to name your furbaby after your new niece, Bella, but it can cause some confusion. Dogs won't be able to distinguish when you're referring to them or not – and neither can small children.
3. Avoid commands – You don't want a dog name that is similar to a command you'll be using regularly or even a name that rhymes with a command such as Mo – which sounds like "no".
4. Have fun – This is your chance to get really creative! You can even pick a name that is funny and makes you smile (see this list) or is inspired by their coloring (see black dog names here).
5. Take some time – Oftentimes, your puppies unique personality, quirks and looks will inspire the perfect name.
The Cutest Girl Dog Names:
Bella
Bailey
Dolly
Ruby
Lucy
Sadie
Luna – very popular!
Nala
Cleo
Coco
Nala
Chloe
Sophie
Zoey
Roxy
Pixie
Trixie
Sasha
Hazel
Piper
Cora
Kikki
Karma
Nikki
Lola
Nova
Pebbles
Queen
Rosie
Scarlett
Stella
Winnie
Zara
Cute Girl Dog Names Inspired By Food: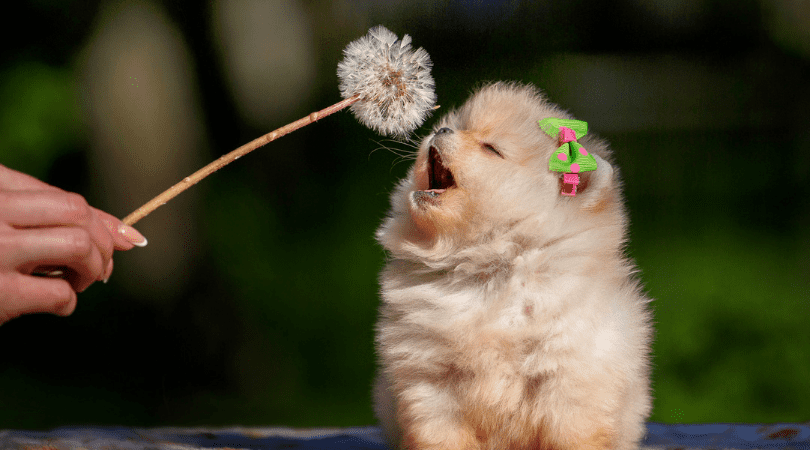 Apricot
Oreo
Honey
Sugar
Cupcake
Buttercup
Maple
Cookie
Coconut
Biscuit
Kahlua
Kona
Mocha
Kiwi
Sushi
Poptart
Peaches
Peanut
Sage
Pumpkin
Raisin
Rosemary
Twinkie
Saffron
Olive
Cute Girl Dog Names Inspired By Nature: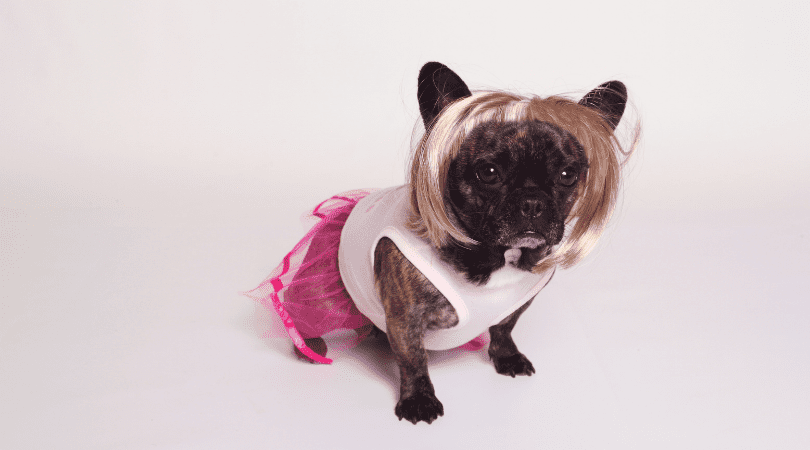 Daisy
Jade
Rose
River
Blossom
Brook
Crystal
Holly
Iris
Snowy
Rain
Winter
Summer
Aqua
Autumn
Ocean
Ginger
Willow
Dahlia
Clover
Cricket
Echo
Dove
Gaia
Jasper
Juniper
Laurel
Pearl
Stormy
Wren
Cute Girl Dog Names Inspired By Pop Culture: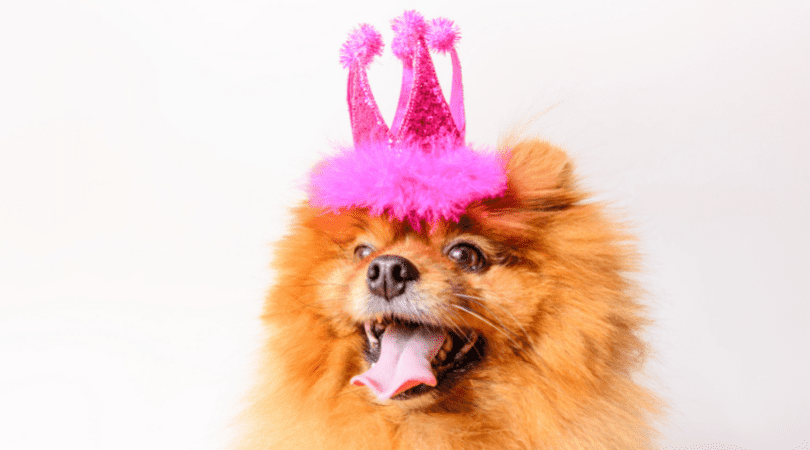 Adele
Billie
Elsa
Xena
Birdie
Camilla
Dora
Fantasia
Goldie
Gigi
Juno
Jasmine
Lady
Minnie
Oprah
Phoebe
Suki
Skye
Ursula
Zelda
Cute Girl Dog Names Inspired By Region: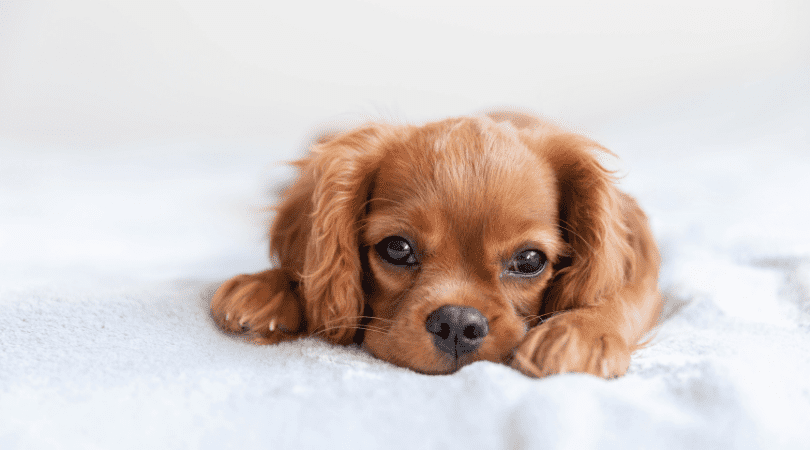 India
Milan
Ireland
Ibeza
Jersey
Kenya
London
Venus
Olympia
Italia
PREPARING FOR YOUR NEW PUPPY:
Getting a new puppy definitely has a learning curve – even if it's not your first time! We are stocking up on puppy essentials, since we got rid of a lot of them over the years.
Check out our favorite dog supplies in this post. And, if you're shopping for an animal lover, you'll love these 15 gifts for animal lovers.
I'm working on a post on our new puppy recommendations and I'll update this post with it soon. I know that this soft dog carrier will be on it – I love it and it's how we'll bring puppy home! Plus, this nice puppy exercise pen won't scratch the floors, isn't an eye-sore, and will be a great place for puppy to hang out (we don't use crates).
MORE PET NAME POSTS:
Have a fabulous day!
E