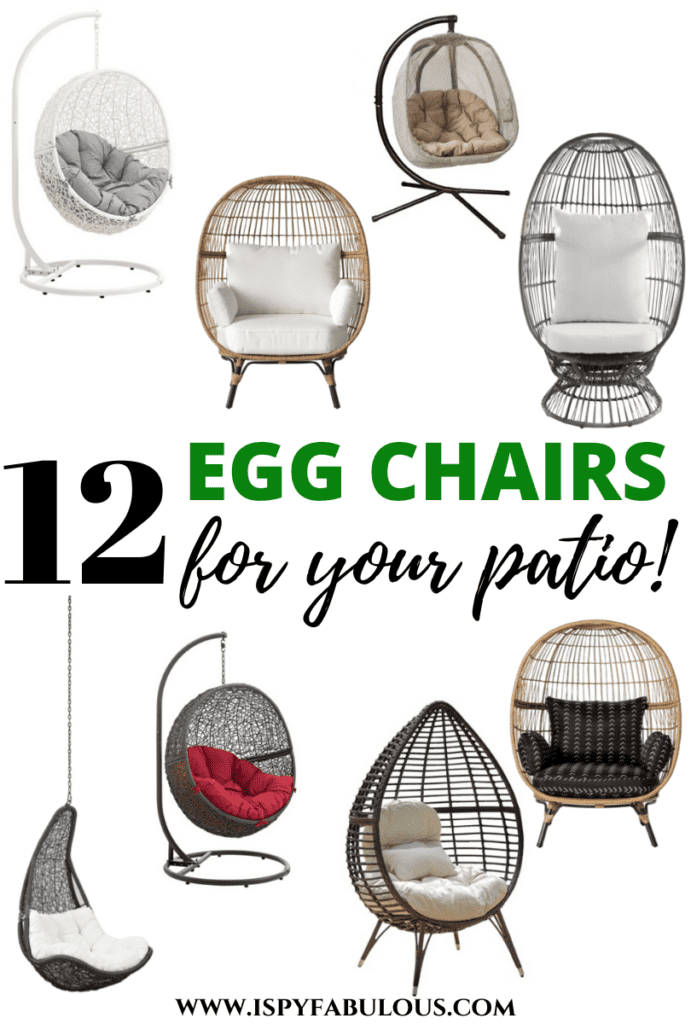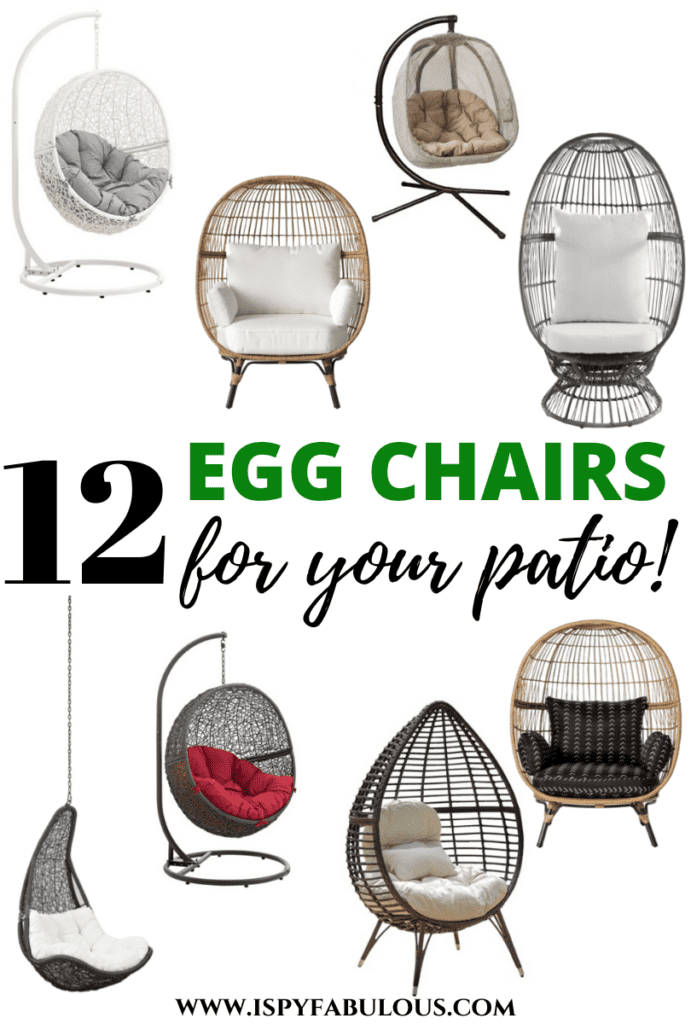 Egg Chairs are a big patio trend this year and I am HERE. FOR. IT.
These egg chairs remind me so much of the papasan chairs that were huge in the 80s (and okay, the 90s too, and, fine, I STILL LOVE THEM, okay?!!)
Anyway, I am loving the egg chair look and have been salivating over all of the gorgeous styles and designs available.
In my imagination, my patio area would look like this:
The Best Egg Chairs for your Patio:
From hanging egg chairs to teardrop egg chairs – the egg chair is big, baby, and I think we all need an egg shaped chair in our lives.
I've rounded up my favorite egg shaped chairs for you to lust over with me.

The gray one is about half the price of the rest, which is amazing because y0u really don't skimp on style and it's gooooorgeous.
Get The Egg Chair Trend:
The Egg chair does best when layered with comfy outdoor pillows that can handle the elements, a soft outdoor rug that'll last, an overstuffed pouf for your feet and some luxe decor to round out the space.

If you don't have a green thumb, check out my round-up of
15 faux plants that look real
! You can use them outside, too.
If your area gets hit by swarms of mosquitos, consider some real plants like peppermint, and hang a fan, because both are known to chase them away.
****
If you're a proud owner of an egg chair, make sure to comment below with how much you love it, so we can all live vicariously through you.
Looking for more home decor? You might also love these posts:
Have a fabulous day,
E