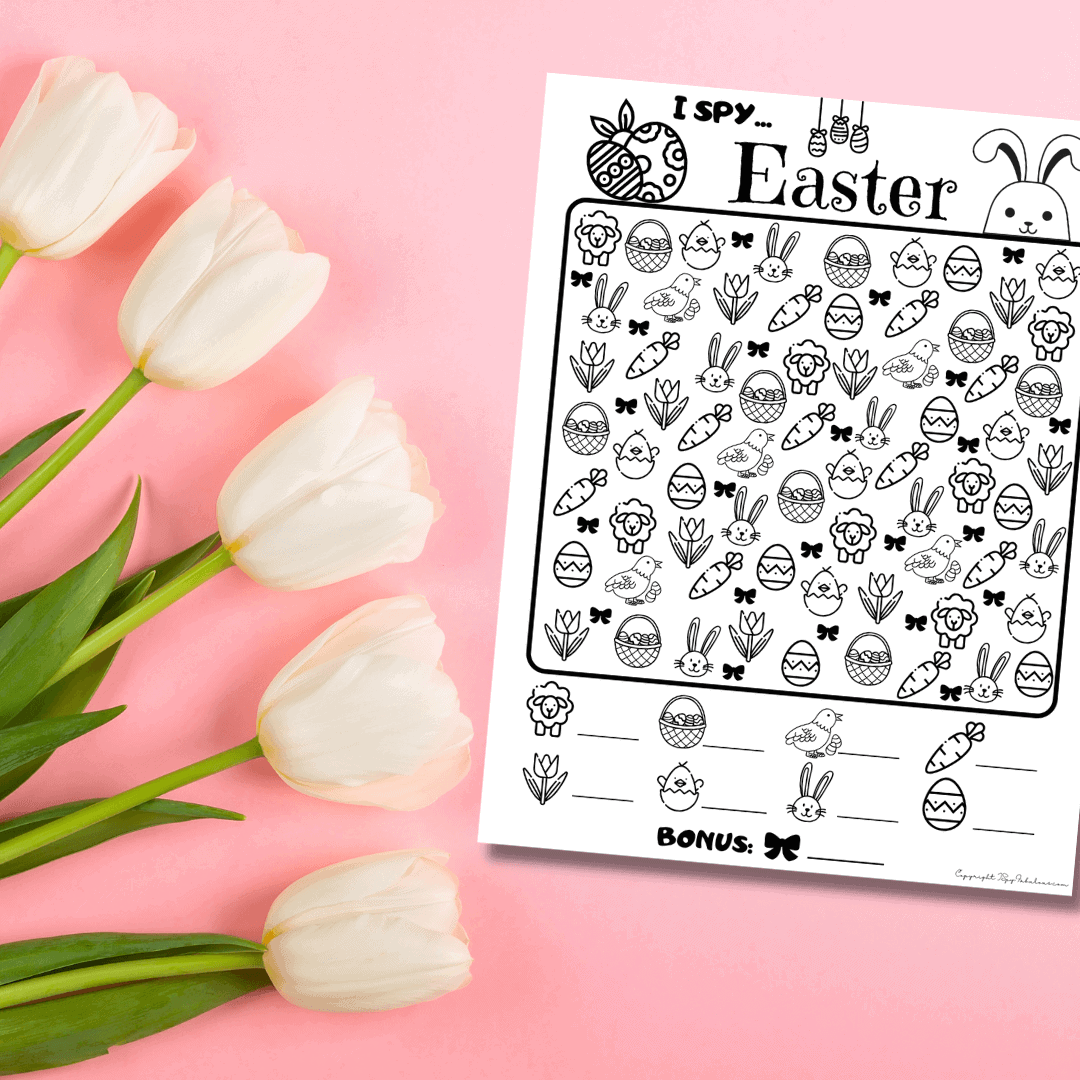 It's almost Easter! I've already started thinking about all the fun activities that come with spring and Easter. My kids are totally obsessed with Easter basket clue hunts and Easter egg hunts, so we tend to do a few of them (and reuse the clues, too) for lots of egg hunts throughout the month.
I also like to have some easy activities ready to go, like Easter word searches, color by numbers and I Spy activities!
I realized that I hadn't created an I Spy printable for Easter yet, too, so I'm fixing that today with this adorable Easter-themed I Spy coloring page.
Free Easter I Spy Printable:
These activities are so easy, which is part of why I love them. You just print and go. Kids figure these out pretty quickly. You can use them a couple of different ways. They can look for each of the items on the key at the bottom and then write the number that they found on the line.
Then, they can color it like a coloring page, too. I kept it black and white so you won't need a color printer, and also, because then young ones can just color it while older kiddos can do the full activity. It's perfect for home, homeschool and even the classroom.
Things like this are perfect to have copied and ready to go for when you need it. I know when I was teaching, I always had fun, easy activities in my back pocket. You never know when you're going to need them as filler on a day when you have a ton of absences or when you have a sub, etc.
DOWNLOAD AND PRINT THE FREE I SPY PRINTABLE PDF:
To download, all you need to do is click on the image below and the free printable PDF will open in a new window. Download, print and go, baby.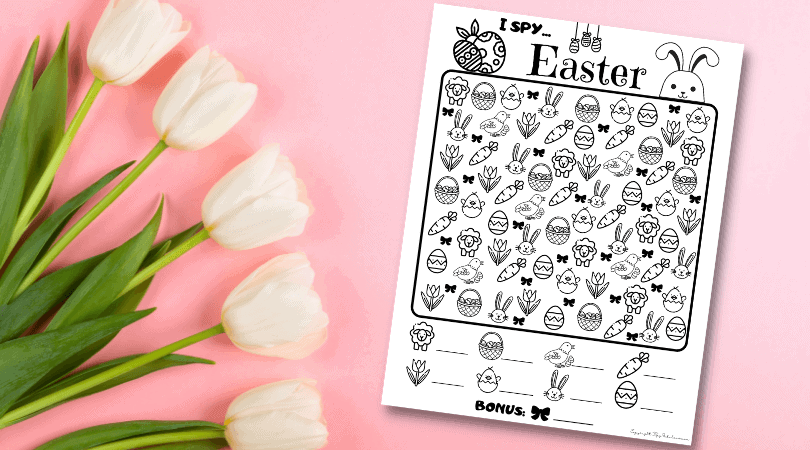 More Easter Activities for Kids:
There's more Easter printables and activities on the blog that you might want to check out! Here are just a few of them:
****
Thanks for visiting today. I hope your little ones love this fun I Spy activity.
Have a fabulous day,
E