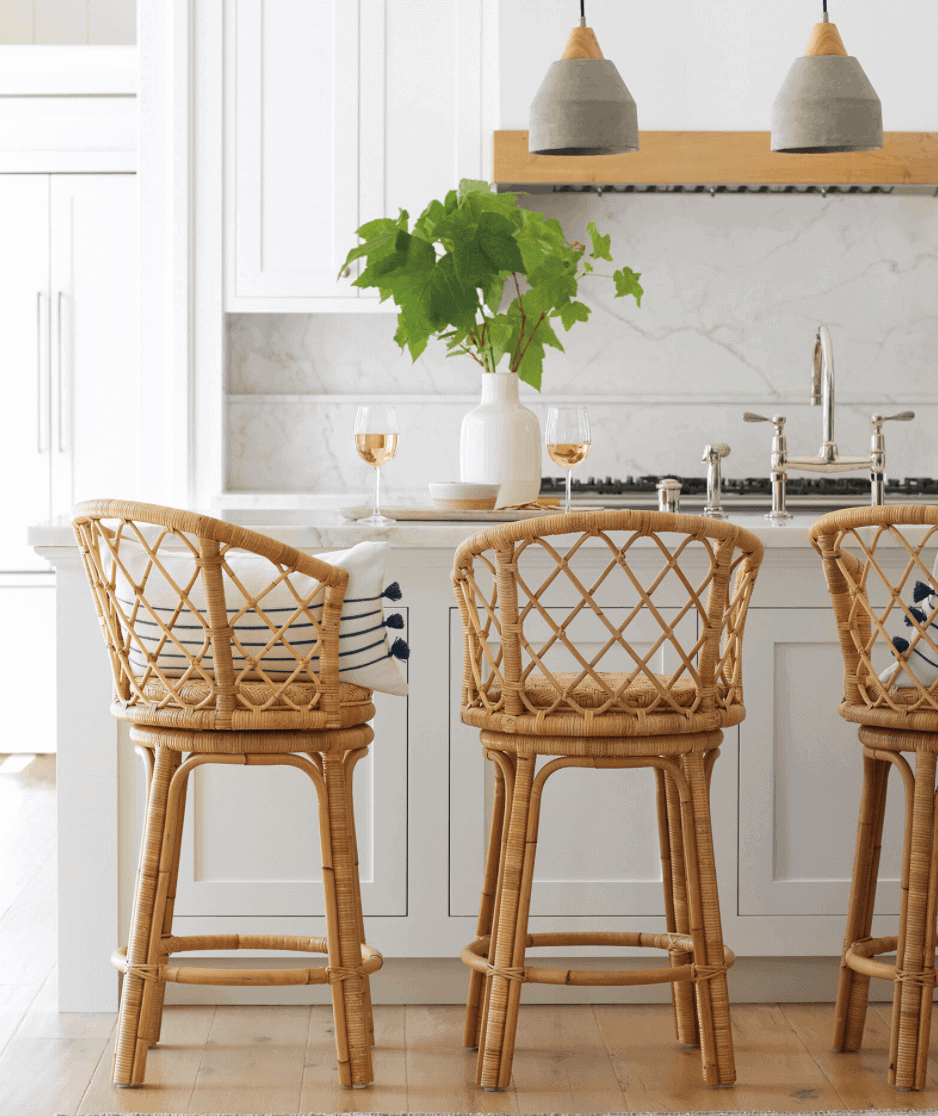 I recently published a post with my favorite rattan and wicker bar and counter stools. While researching, I stumbled on this incredible lookalike for the Serena & Lily Avalon stool that is so good!
So, if you've fallen in love with the rounded rattan back and natural color of the Avalon, but not the price – you're in luck! You can score the same style for half the price.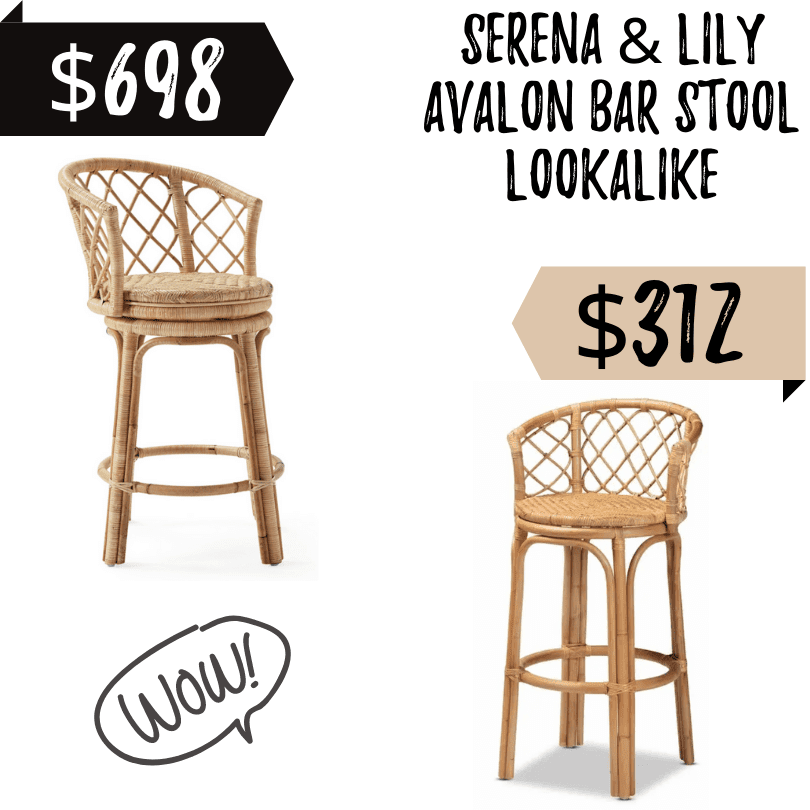 *Affiliate links are used below, which means at no cost to you, I may receive a commission if you purchase through my links.
Let's check out the original!
Leave it to Serena & Lily to create a rounded rattan bar stool with a 360 swivel made from hand-shaped, handwoven rattan.
It's just such a great look, but still substantial enough to be great for young kids you don't want falling off a stool.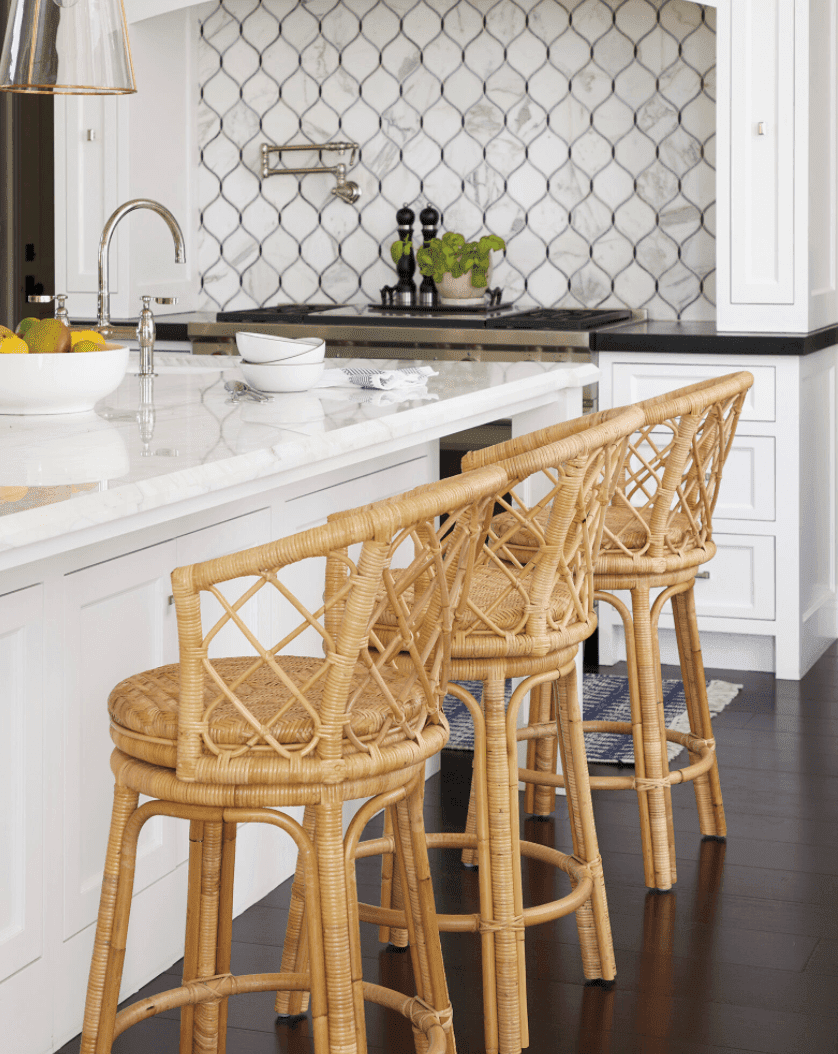 It's available in 2 colors, natural and navy. The natural is so great for adding warmth and texture to any space.
Price: $698 each
Orchard Modern Rattan Bar & Counter Stool
Wowa! Incredible! Talk about a lookalike! Made in Indonesia, this stool is also made from rattan in a natural color. Even the design of the rattan along the rounded back looks similar!
It's available in both bar and counter stool height, but the listings are separate.
Price: $312+
Counter or Bar Stool: What's the difference?
If you're looking at these and wondering what the difference is between a counter and barstool height, it's referring to the height of the seat.
Most kitchen islands are counter height, so you'll need counter stools instead. Sometimes, this is not the case, so you'll want to measure from the floor to the bottom of the island and then check the legs of the barstools you like to make sure there is enough space to sit on the chair without smashing your legs or jamming the seat into the bottom of the counter.
Even with counter stools, you'll see some variance in how close the seat is to the floor, so just measure twice and make sure it'll work.
Worst case scenario, most of these places have exceptional exchange policies and you should be able to get something that will work.
More Serena & Lily Dupes:
I love S&L. I've scored a number of great dupes, but I also love the originals. Do what works for your style and budget. Here are some more posts you may like:
*****
Would you buy the original or the dupe? Sometimes, you just want what you want and other times, you'll be just as happy with an alternative.
Have a fabulous day,
E