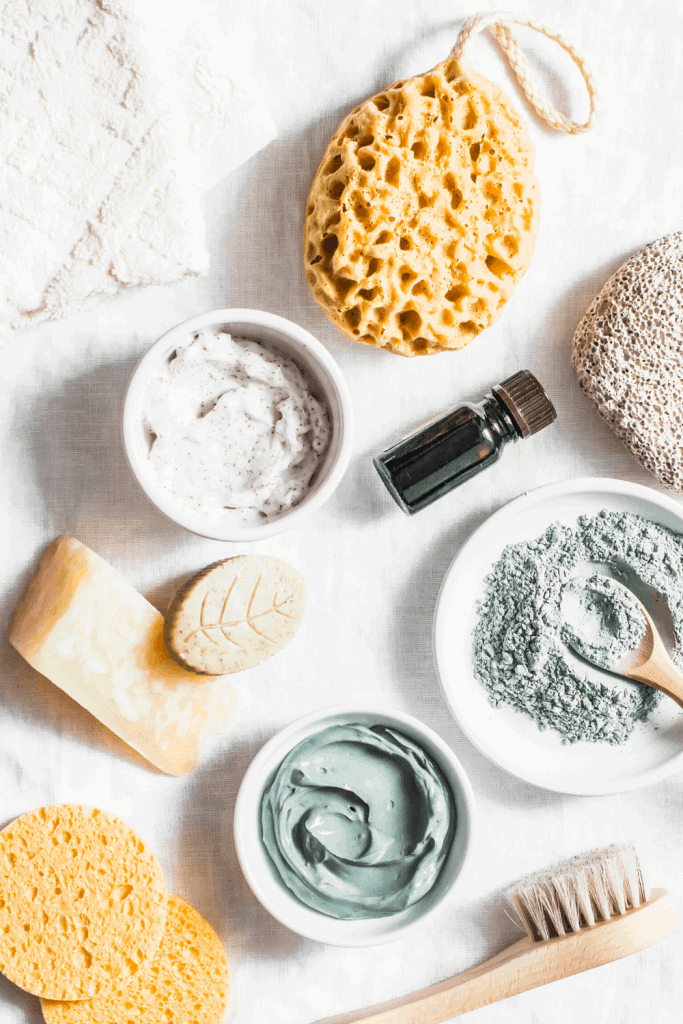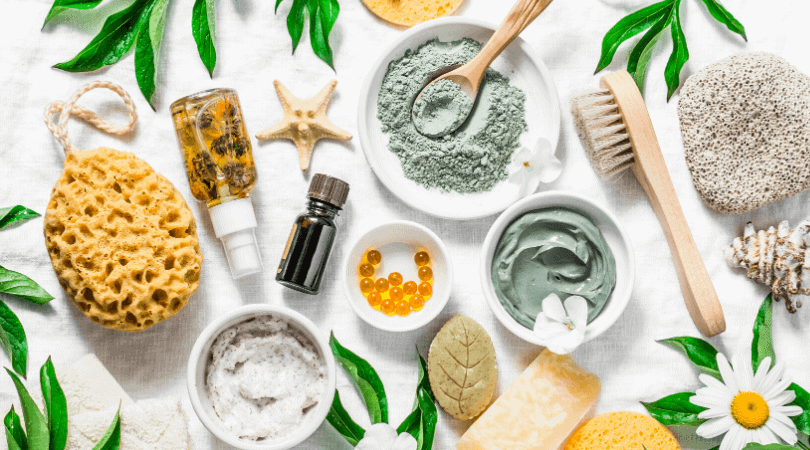 Tired of washing your face or putting on makeup only to get distracted by the enlarged, black pores just staring you down?
Nothing baits me into a face pickfest faster than a nose full of blackheads.
#GUILTY
I run a decent 50/50 chance at keeping my fingers off of zits and breakouts, thanks to some seriously effective skin clearing tactics I've perfected over the years – but blackheads? No. Blackheads get me every time.
I'm guessing I'm not alone.
Blackheads, like undereye circles, are the scourge of skin care lovers on the hunt for that skin unicorn: perfect, even complexion with pores so tiny, your skin looks like glass.
I know, I know.
Luckily, all is not lost. One can pursue blackhead free skin – and I'm going to show you how to get it.
The Best Ways To Get Rid of Blackheads:
1. Steam, Steam Baby:
Steam detoxes the skin better than anything! That's why all facials start with a gentle steam that softens skin and helps remove toxins. It also unclogs pores, which is exactly what a blackhead is.
A good 5 minute steam, either using a soft towel soaked in warm water on your face or standing in a hot shower for a few minutes, can work. Or, you can pick up an inexpensive facial steamer to get that fine mist that can really penetrate skin without wasting too much water.
This affordable facial steamer comes with extraction tools as well (see below for more on that) and has thousands of amazing reviews. Note that affiliate links are used below.

2. Mask It Up: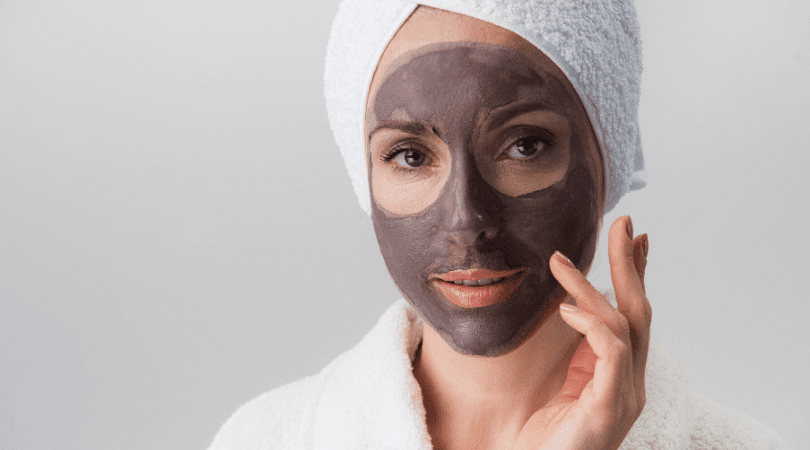 Face masks are able to penetrate the pores more deeply and clear them out. Try different masks to see what works best for your skin type and needs! I typically try to do a face mask 2-3x a week!
Peel Off Masks:
Peel off masks are perfect for cleaning out pores! They go on smoothly, set to firm and then you peel them off! It's not painful, but it really removes that top layer of dead skin and can purge blackheads effectively!
Caudalie Peel Off Mask:
Clay Masks:
Clay masks using ingredients like bentonite clay and charcoal are powerful detoxifiers! They can get deep into pore and purge out blackheads.
Here a great detox mask:


Homemade Masks:
You can whip up an effective mask with ingredients in your kitchen! My post on masks you can make at home uses ingredients specifically designed to detox skin. Check it out.
3. Skin Exfoliants:
By sloughing off dead skin and gently exfoliating, you encourage skin turnover. This will also help clean out pores and keep them clean.
Scrubs:
There are so many great skin scrubs! Here are a few of my personal favorites!
Baking Soda Scrub:
You can whip together a baking soda scrub that is super non-toxic, gentle and effective using ingredients at home!
Just stir together a 1:1 ratio of baking soda and milk, such as 2 tbsp. of baking soda and 2 tbsp. of milk until smooth. Apply to your face and gently massage for a few minutes and then rinse.
Acure Brightening Facial Scrub:
I love this Allure award-wining one and use it in the mornings.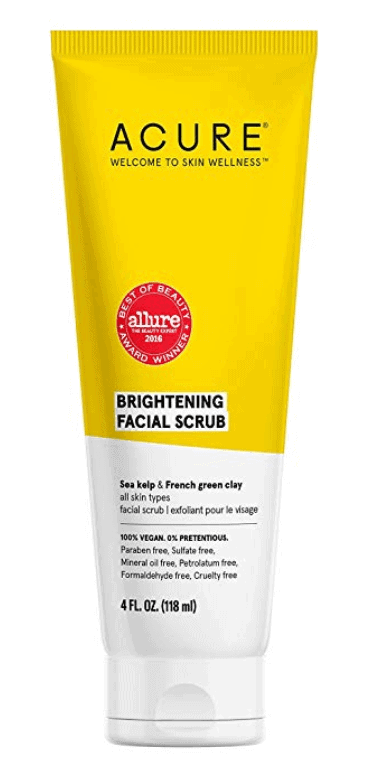 Biore Rose Quartz & Charcoal Face Scrub: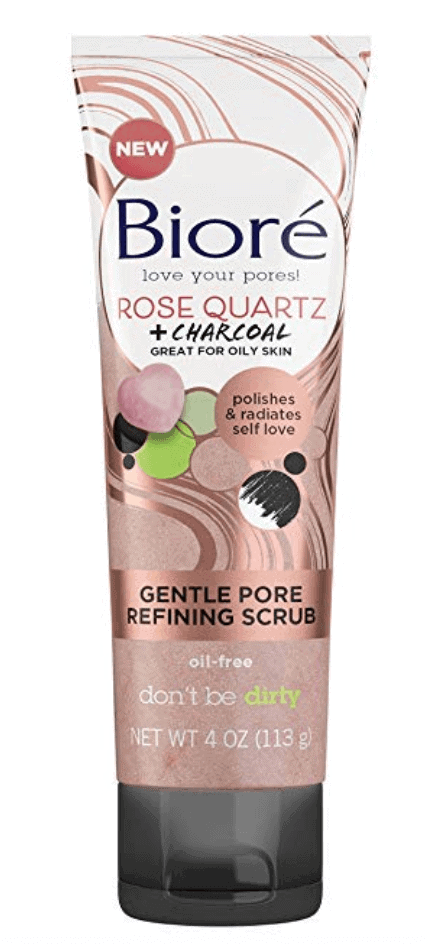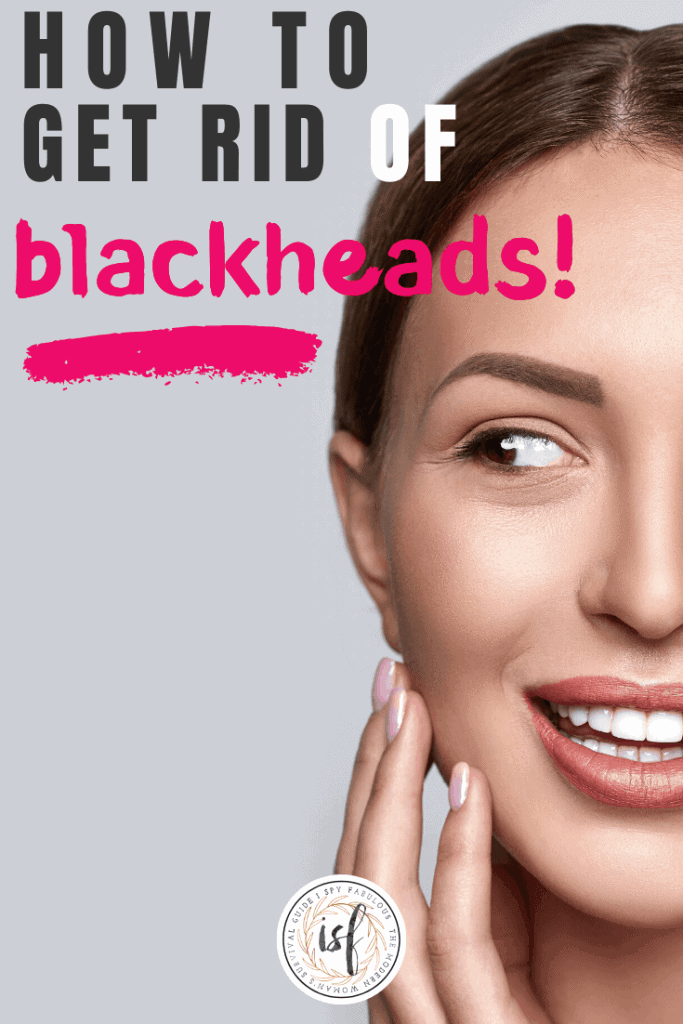 4. Tools to Cleanse Skin:
You can also use skin cleansing brushes to gently clean and exfoliate. I have tried quite a few and here are two that I really like:
This small, handheld cleaner is silicone, so it's anti-microbial, easy to clean, and can be used in the shower. It also vibrates gently which help with cleaning.
Because it's so small, it's also easy to store and travel with.
Vanity Planet Raedia Cleansing Brush: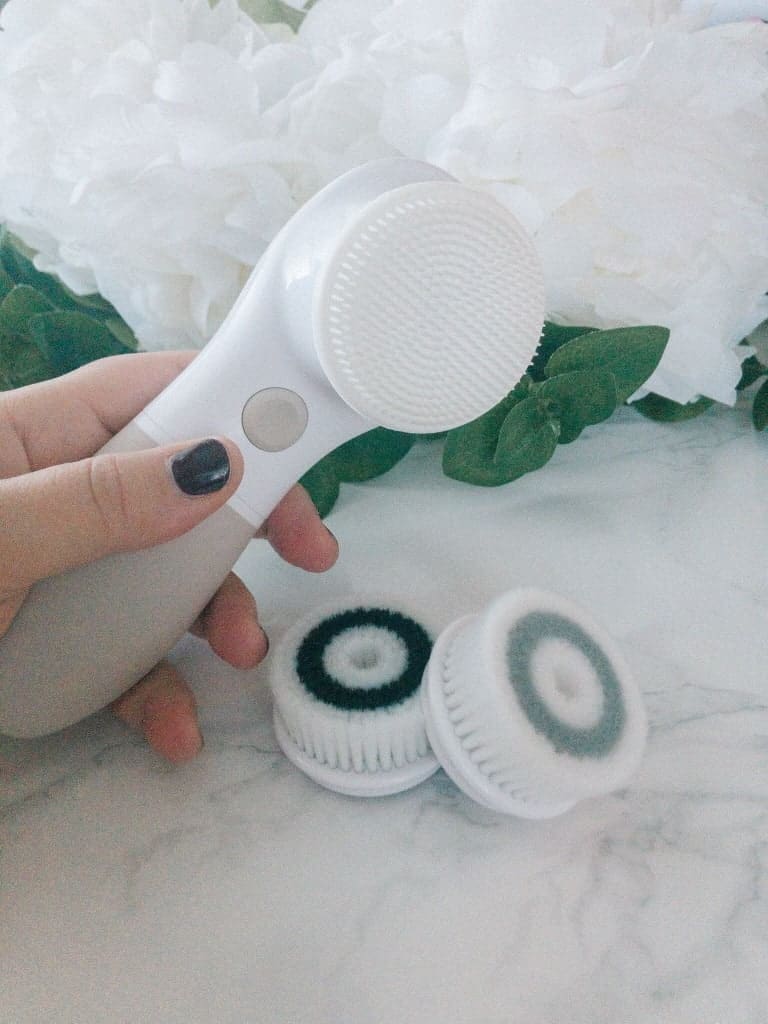 I love this one! With 3 brush heads to give a variety of cleansing and exfoliating levels and a carrying case to store it all, this one is on par with brushes like the Clarisonic.
But, with my exclusive code – ISPYFABULOUSXRAEDIA70 – you can save 70%! Seriously! This brings the brush price down to under $50!
You can also use this one in the shower, too, and the ergonomic handle is easy to hold.
Score.
5. The Blackhead Extractors:
When all is lost, it's time to bust out the tools. But, don't you dare start with this. Your skin is not ready to purge if you haven't steamed and cleared them out first.


However, if all the methods above have not given you the blackhead free skin of your dreams, you can grab one of these extractor tools to gently press on the skin around the blackhead to get the goop out.
If it doesn't come out with very, very little pressure – stop what you are doing.
Excessive pressure can cause broken capillaries under the skin that will look like red veins – far uglier than any blackhead.
And, over time, as skin ages, these will take longer to heal – if ever. In fact, I am the proud owner of several red spots on my skin that will probably never heal from excessive squeezing and picking over the years.
Please, be smarter than me.
Or, if you are too scared to do this on your own (and I am, too, now), do this next one:
5. Get a Facial:
Not exactly a home remedy, but sometimes you have to put your skin in the hands of a professional. I try to get monthly facials from Massage Envy.
Their massage or facial of the month club is the most affordable way to do this that I have found and if you ask the front desk, they'll be honest about which person you should start with.
6. Primer is Prime:
In order to protect your skin from future blackheads, consider using a primer underneath makeup to prevent it from going into your pores.
Not all primers are created equal. I found them to break me out years ago and it was only after trying several different kinds that I fell in love with primers.
I wrote a whole post on the best face primers, so check it out for recommendations that work for sensitive, acne prone skin.
7. Girl, Wash Your Face:
And, of course, wash your face at night. Get it nice and clean. I have written about great skin hygiene in a number of posts, so check those out for some inspo:
****
BAM! You just got rid of those blackheads and made some easy changes to your routine to stop them from coming back.
If you haven't detoxed your skin in awhile, also consider avoiding makeup for awhile to let your skin breathe and balance its ph levels.
Do you have a favorite way to remove blackheads? Tell us in the comments below!
Have a fabulous day,
E