This post came together really organically because I've been doing a ton of research and shopping for a round coffee table lately. Our loft has a lot of furniture in it that we've had for a long time and it just needs an update.
But, the room works really hard for us. It's a fort building, LEGO buildling, movie watching, video gaming, kid hangout. and we need to keep it comfortable and kid-friendly. The upholstered ottoman has really seen better days, and I'm looking forward to replacing it with something affordable, but a little bit more chic. All my kids are old enough to handle a less padded coffee table and I'm excited to get something new.
Here are the round coffee tables under $500 that I've been looking at!
Best Round Coffee Tables Under $500: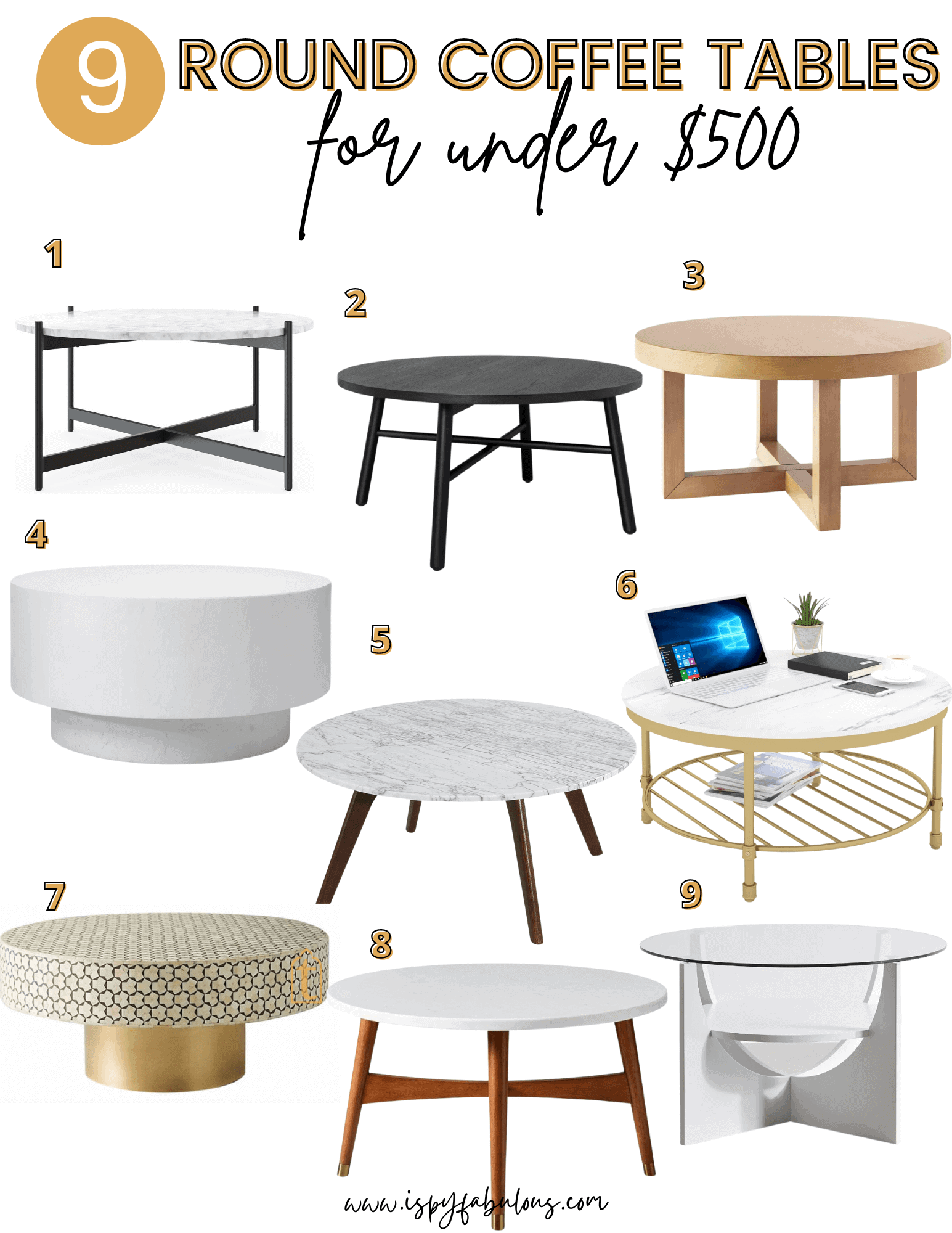 After doing tons of research and thinking about how we use the Loft for our family (read: kid zone), I went with number 2 on this list because I loved the black shaker style and the price was right. In a few years, when the kids are older, I think I would have gone with a marble top or bone inlay option. Good news is: life moves on and while I'll be sad to see my kids grow up, it will allow me to have a little more freedom in choosing furniture.
What about you? Which coffee table fits what you're looking for? Come back soon to see how I style this piece in the loft with some other updates that have made a big difference.
More Home Decor Round-Ups:
Still shopping for that perfect piece? There's a ton of home decor roundups and looks for less on the blog to help you out!
There's a lot more to choose from, too. Have fun shopping!
Have a fabulous day,
E