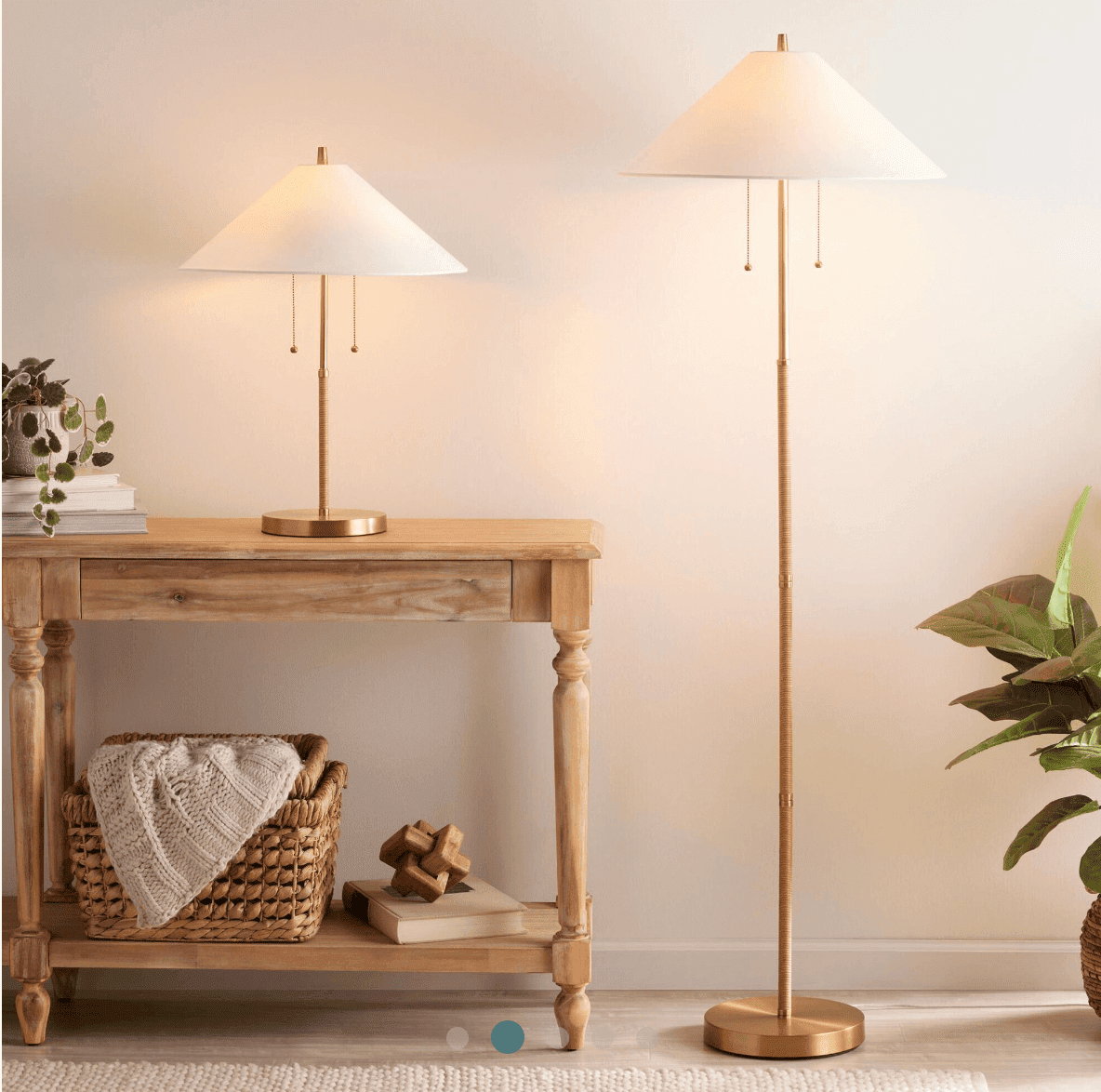 This was originally going to be a save and splurge with just the Burke Decor Flare Floor Lamp and the World Market alternative, but then I just kept finding similar gold floor lamps with the same shape of lamp shade in various price points.
I absolutely love this slender gold floor lamp with this unique lamp shade shape. Some of these, such as the World Market one, have parts of the pole wrapped in faux rattan which just looks so cool.
So, if you're in the market for a new floor lamp, or searching for a really great lookalike for the high-end Burke Decor, McGee and Co and Serena & Lily versions, check these out!
Gold Floor Lamps with White Shades: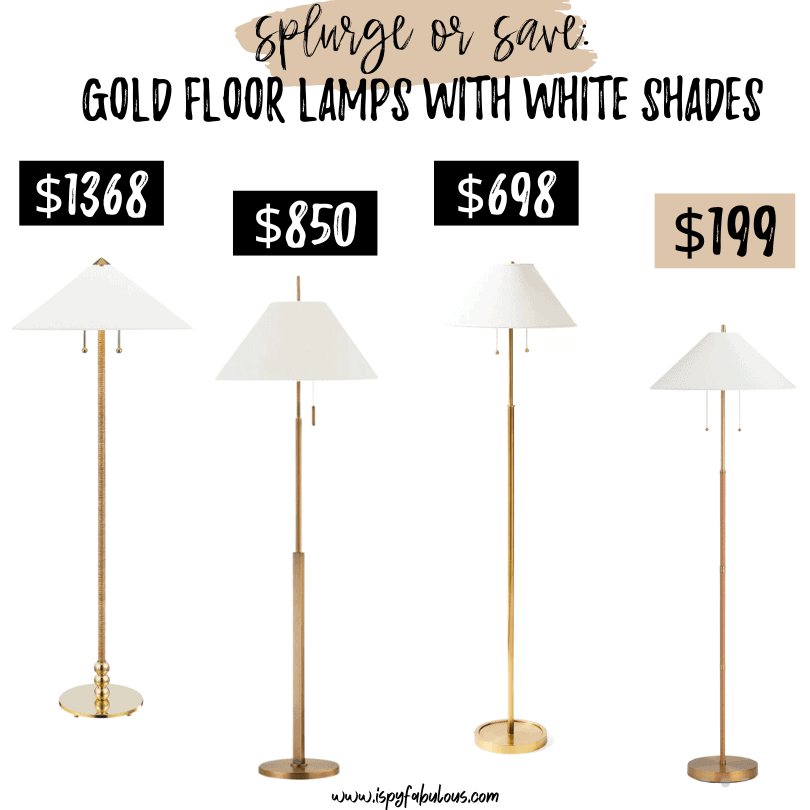 These all have such a similar vibe, you really can't go wrong. There are small differences for each of them, such as the exact color of gold, any embellishments or additional details to the poles, the length of the pull chains and the exact shape and material used for the shade.
But, really, if you're on a budget (and who isn't), this is a lamp that will be tucked in with a whole nook of furniture. Go after the general look you want for the price you can afford if you don't have your heart set on a certain piece.
Here are all four links from left to right:
*Affiliate links are used here, which means at no cost to you, I may receive a commission at no cost to you. I have shopped from all of these brands in the past and had great experiences with all of them.
More Splurge or Save Posts:
I really believe you can have the style you want for a price you can afford, sometimes it just takes some creativity. After all, you want your space to create a feeling and each individual piece is just a piece of the puzzle that brings the whole look together. Here's a few more posts you might also like:
Have a fabulous day,
E