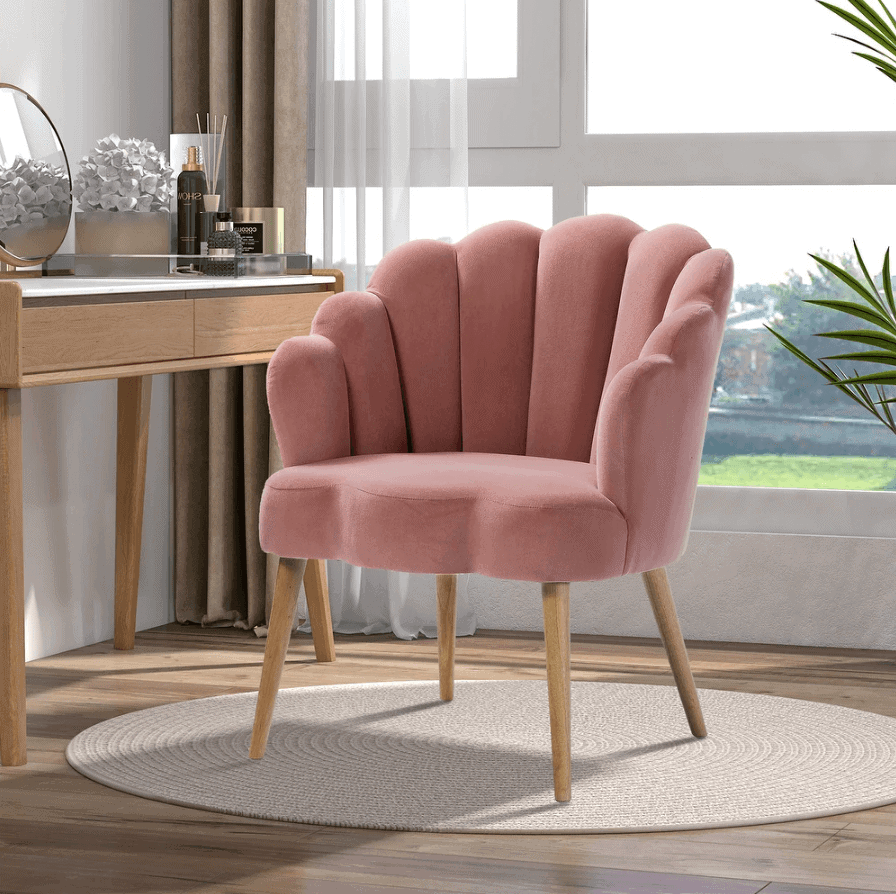 I've got a great "Splurge or Save" deal for you today. I'm a huge fan of all things World Market and they always have their finger on the pulse of what's in.
When I saw this gorgeous scalloped velvet chair available in 8 (one was out of stock, so 7) colors at time of posting, I was in love at first sight.
It's still affordably priced at under $400 and my current desk chair is a World Market find from years ago that is going strong, so I know this one will last you awhile.
But, I couldn't help myself from looking around. I stumbled on this similar looking chair – maybe identical? And it's currently on sale for even less. I've shopped Overstock many times and have had only good experiences with their customer service.
SO, let's check them both out: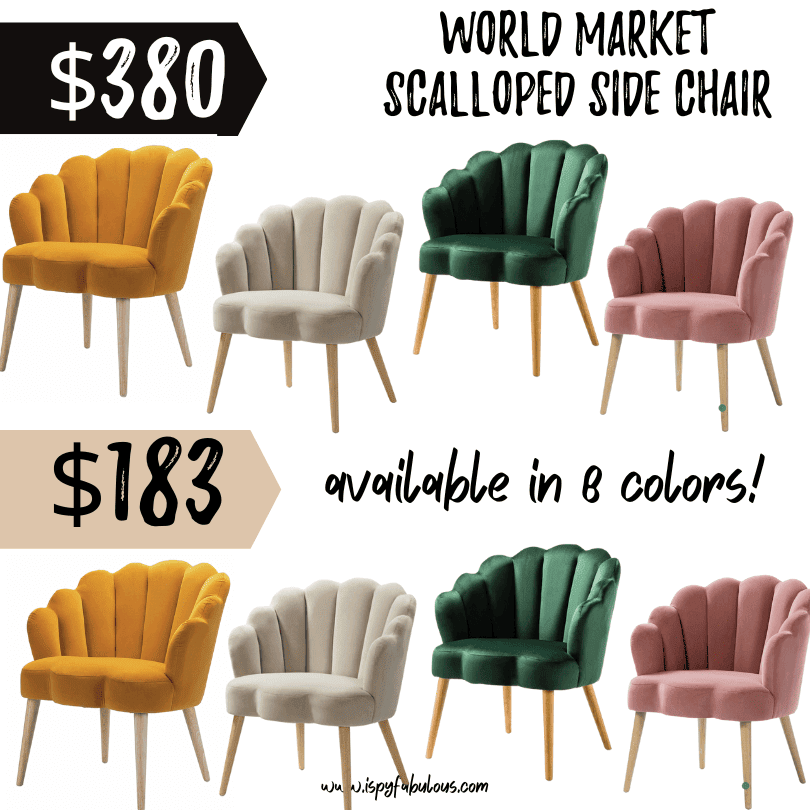 There are times when I find a lookalike and other times when I think, I bet that's the same product. This is one of those times when I think we are looking at the same product.
Overstock has the chair in stock in all 8 colors: mustard, cream, gray, green, navy, teal, pink, and hot pink.
World Market has it in stock in 7 colors, with the hot pink out of stock. Maybe it'll come back, I don't know. But, also keep in mind that WM has great coupon deals which can bring the price down on this one as well.
Either way, it's a gorgeous chair that would look so cute in an office, a girl's room, as a makeup vanity chair and much more. Check out the affiliate links here:
More Look For Less Posts:
I really believe you can have the style you want for a price you can afford, sometimes it just takes some creativity. After all, you want your space to create a feeling and each individual piece is just a piece of the puzzle that brings the whole look together. Here's a few more posts you might also like:
There's much more posts like this, too. Search the "decor" tab on the top to find them all.
Have a fabulous day,
E