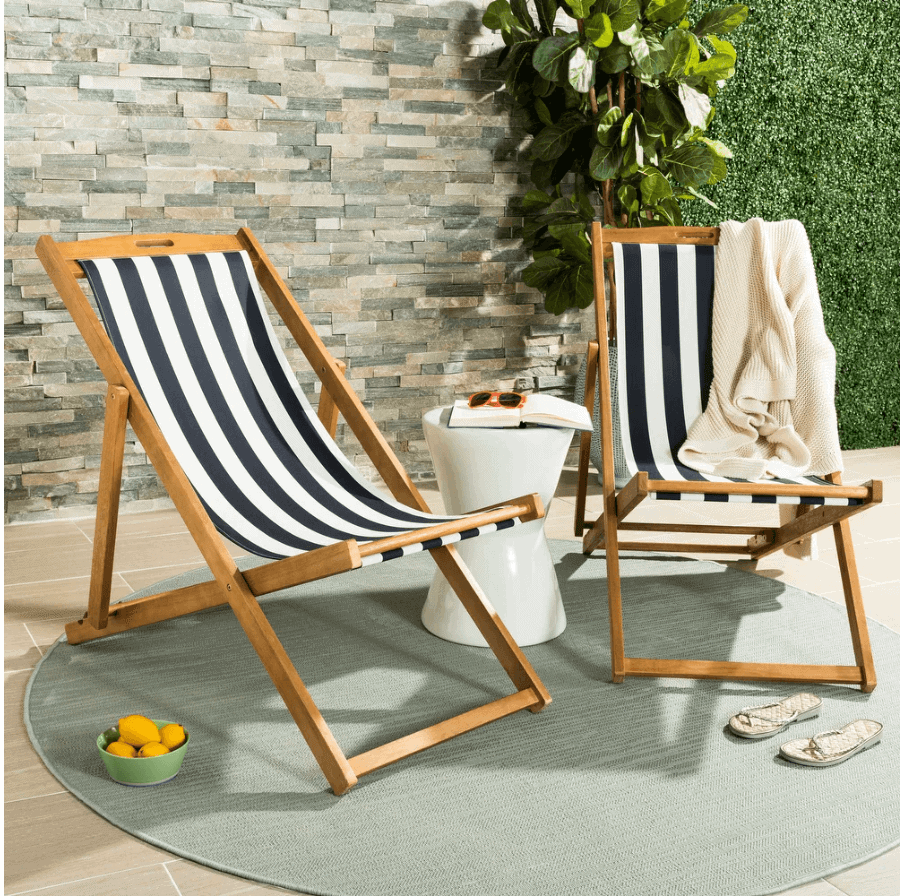 Sun's out and you're probably looking for comfortable ways to hang out outside and by the pool. I love the ease and functionality of a teak sling chair.
Serena & Lily created a very chic, streamlined version with their thin frame and many fabric options. But, you can get the look for less with this gorgeous Safavieh option available in three colors.
Let's take a look at both:
Serena & Lily Teak Sling Chair:
Both of these are great options, so it really comes down to the colors and specific design you like or even what's in your budget.
The Safavieh option is a pack of 2 chairs for around $150, which brings the price down to $75 or less a chair. Great deal.
Here are the links for both:
*These are affiliate links, which means at no cost to you, I may receive a commission if you make a purchase through my links.
More Splurge or Save Posts:
I love S&L. I've bought both the originals and also some dupes over the years, just depending on the space and my budget. Do what works for your style and budget. Here are some more posts you may like:
Have a fabulous day,
E