We've been rewatching the entire Gilmore Girls series over here (so good!) and it's reminded me how much I love the name Suki, which is of Japanese origin.
Then, I remembered that I shared my favorite modern Japanese boy names with you awhile ago and never wrote the female counterpart.
Well, let's fix that, shall we?
I'm a huge fan of Japanese culture. I'd love to visit someday, especially during their cherry blossom tree festival – because I think they are THE most beautiful tree.
Plus, with chic and sophisticated girl names like Mika, Nara, and Risa – how could you not want to have another baby just to use one of these gorgeous Japanese girl names?
66 Japanese Girl Names You'll Love: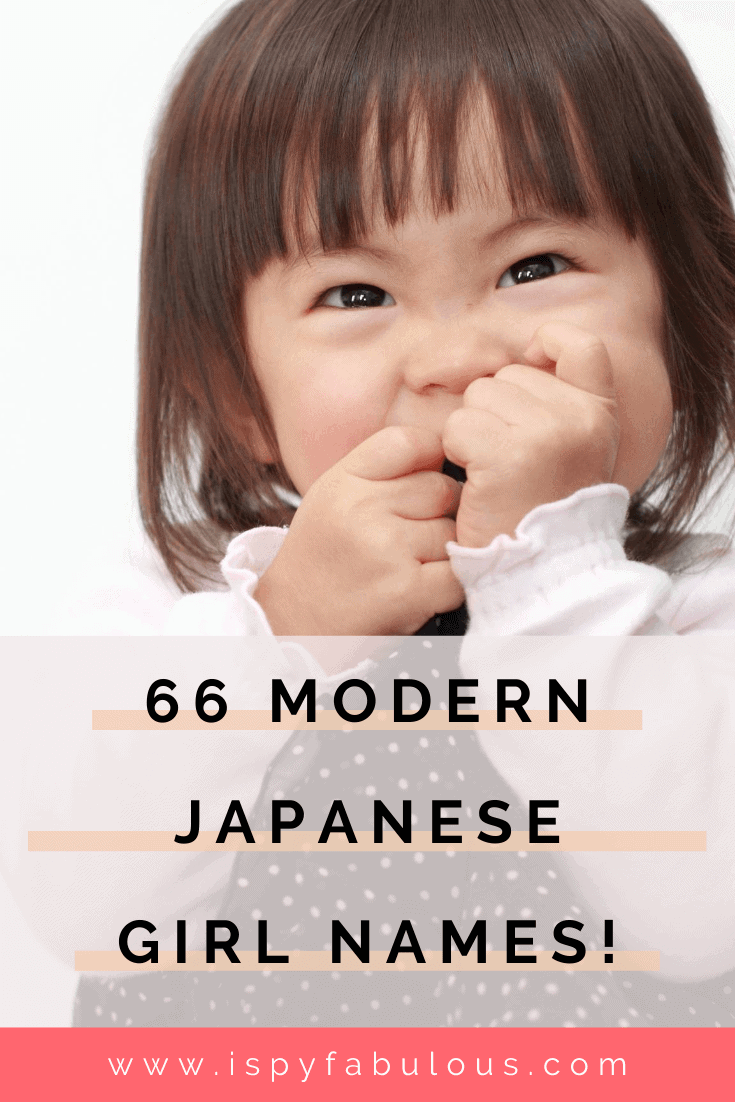 Aia
Aimi
Airi
Aiya
Akari
Akiara
Akemi
Ami
Aneko
Anzu
Aratani
Aya
Chiaki
Chiasa
Chie
Chiyo
Dai
Emi
Emica
Emiko
Eri
Gen
Hachi
Haia
Hana – Love
Harua
Himari
Jona
Kanna
Kairy
Kaiya
Kayda
Kei
Keiko
Keomi
Kiyo
Maemi
Mai
Maiya
Mayumi
Mika
Miki
Mikka
Mio
Mirai
Miyah
Miyoko
Nanami
Nara
Nishi
Noa
Nori
Rei
Rika
Rin
Risa
Rumi
Ruri
Sachi
Sada
Sora
Sakura
Suki
Tami
Yuina
Yuri
****
What do you think? Find your new favorite girl name here? If you love baby names as much as I do, there are tons of baby name lists on this blog.
Check out a few more of the posts or grab my baby name ebook divided by origin or style, rather than just A-Z lists (boring!). Plus, it has lots of freebies, like a baby name list tracker, a hospital bag checklist, the best baby books, the best movies to watch while pregnant, and much more!!
Grab it on Amazon or click below – for less than the price of two coffees!

Here are some more awesome girl name posts, too:
Have a fabulous day,
E