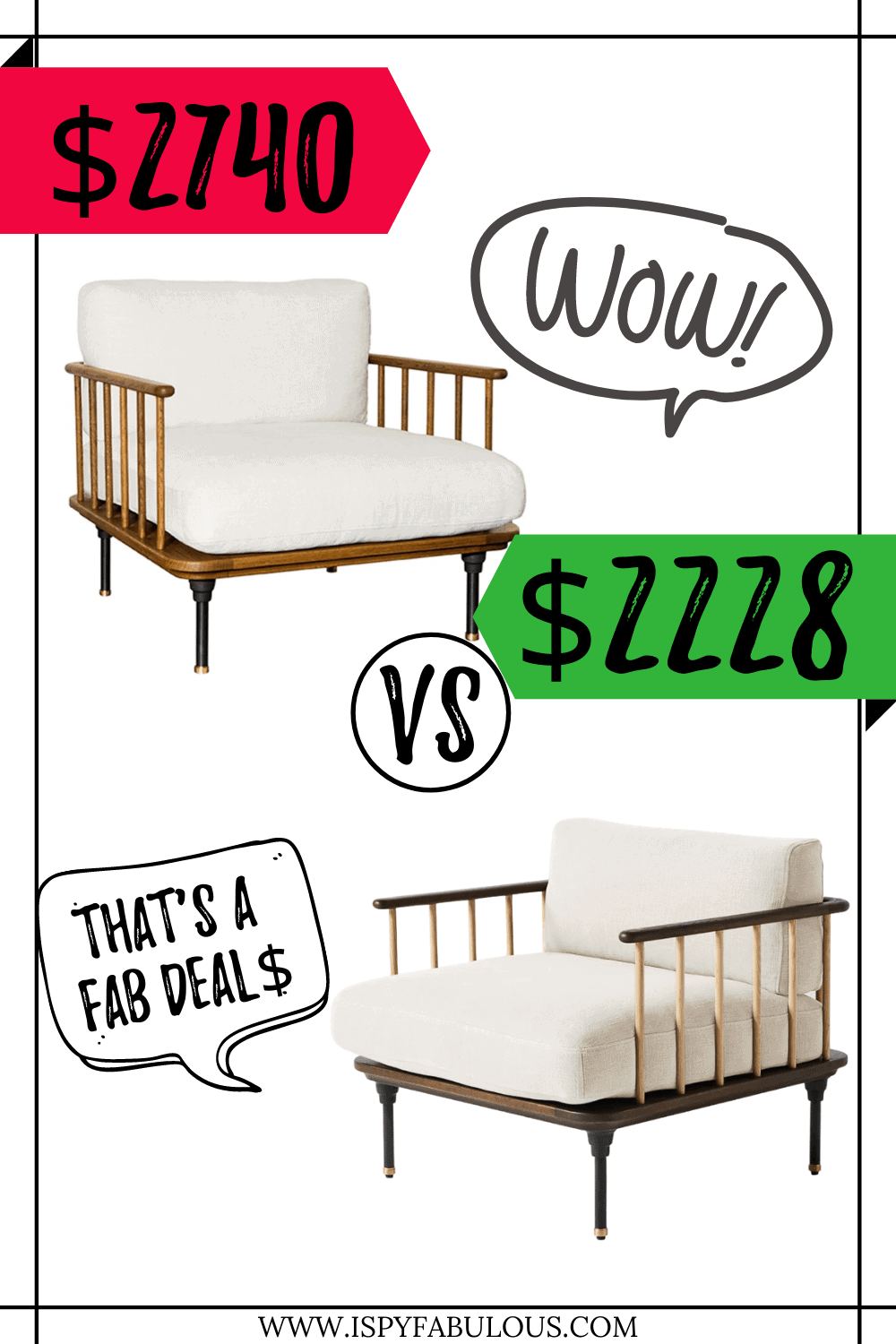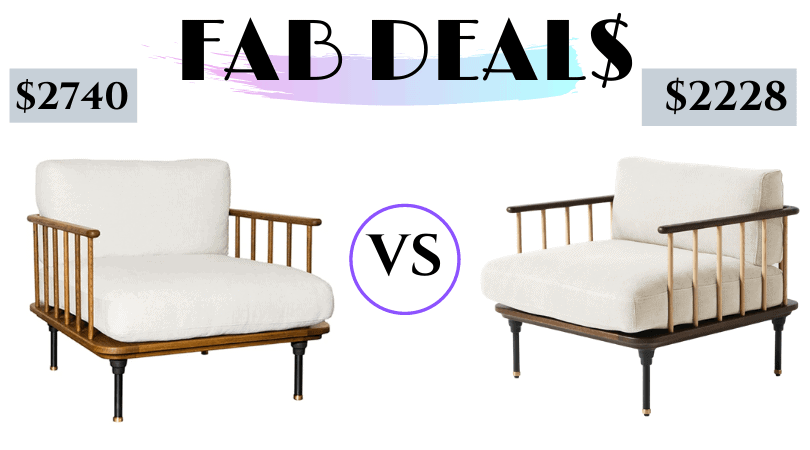 I love McGee & Co. Their timeless yet fresh style has taken the design world by storm – me included. I wish I could furnish my whole home top to bottom with their furniture and decor, but then I would be broke.
That's why I was absolutely thrilled to see their collaboration with Target and Threshold! Of course, everything sold out in a New York minute, but I am anxiously awaiting the second collaboration out in September. I might just wake up extra early for this one.
That's true love, friends.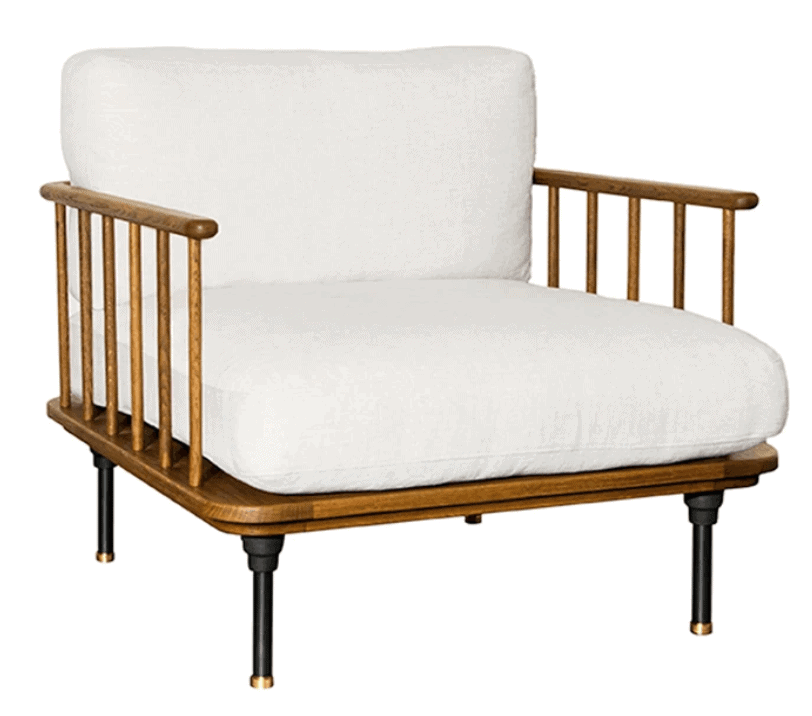 The McGee & Co. Denton Chair is one of my favorite pieces. This is a chair that looks great from every single angle. When you want some chairs in a room, but the backs of the chairs are facing a hallway or another room – you want something that is going to be a focal point – not a blockade.
This can be harder than it seem. Enter: The Denton Chair. I love the almost industrial blackened steel legs and bronze feet caps juxtaposed with a warm, fumed oak frame. The low profile makes them excellent to create seating areas without ruining the line of sight, but dense foam cushions keep them so comfortable, nobody would want to get up.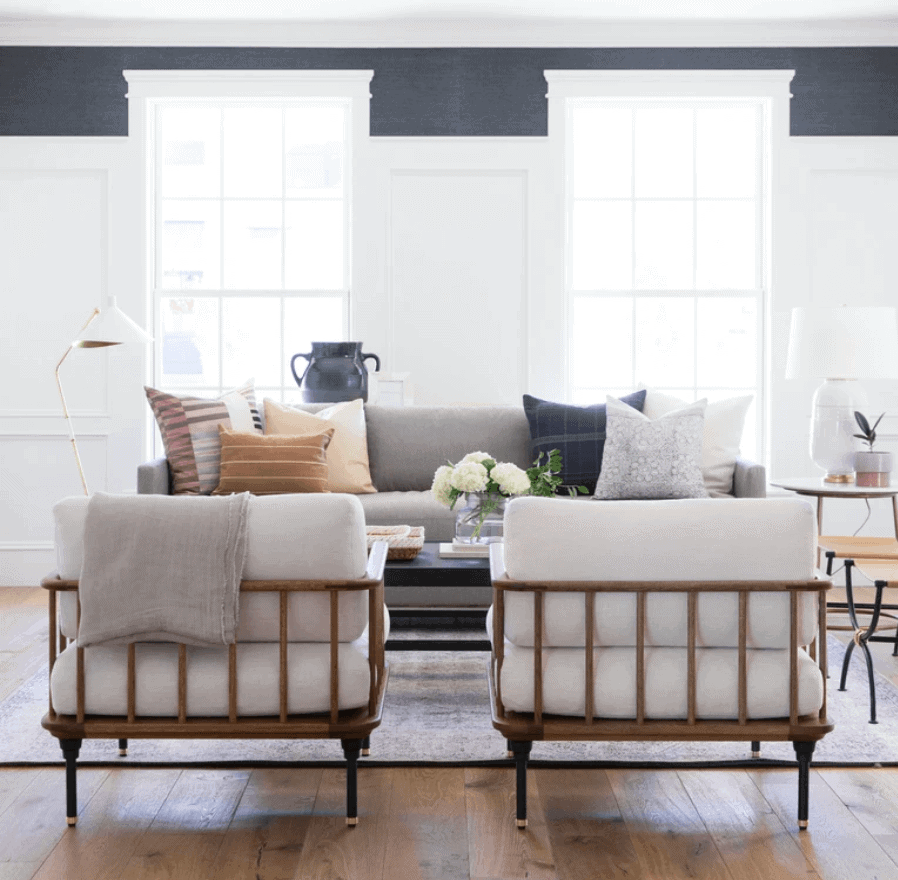 I share a little McGee & Co. staging so you can feast your eyes. Gorgeous, no?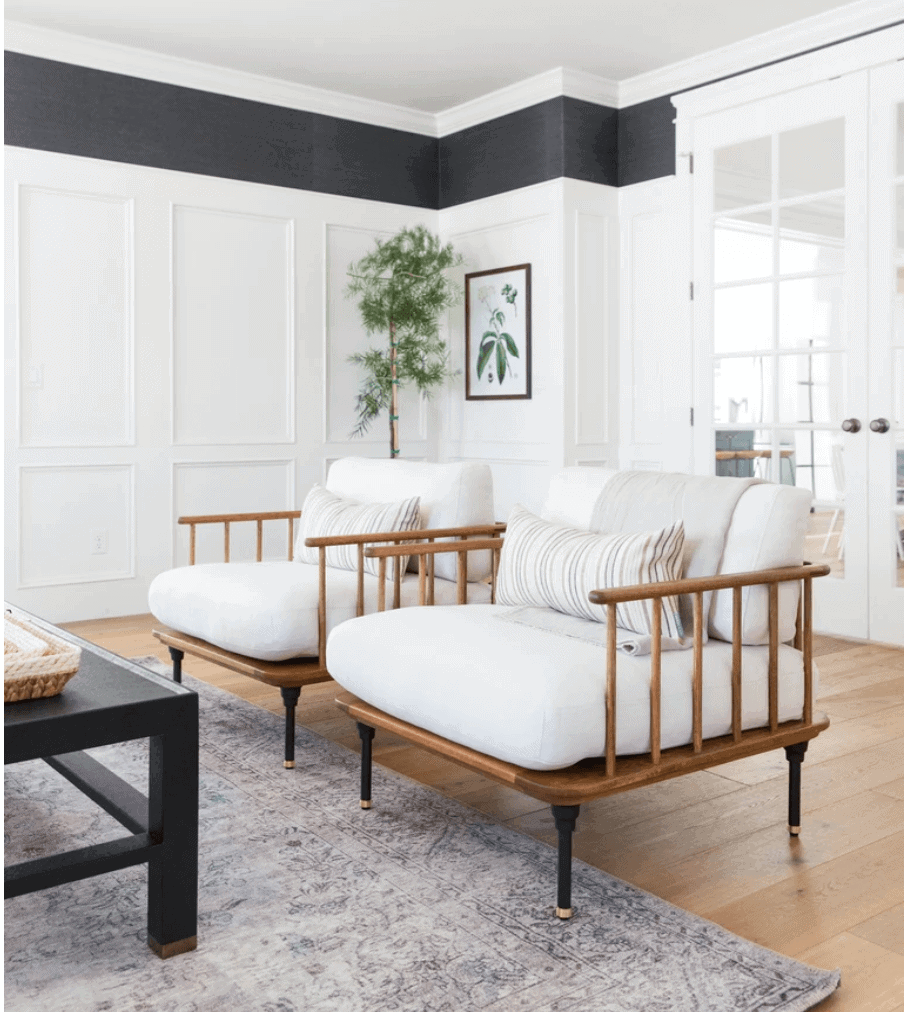 But, you pay a premium for this gorgeous piece of furniture. Ringing in at $2740 – you may not be the only one looking for an acceptable copycat. Unique pieces like this can be hard to find something similar, but I worked my magic and present to you: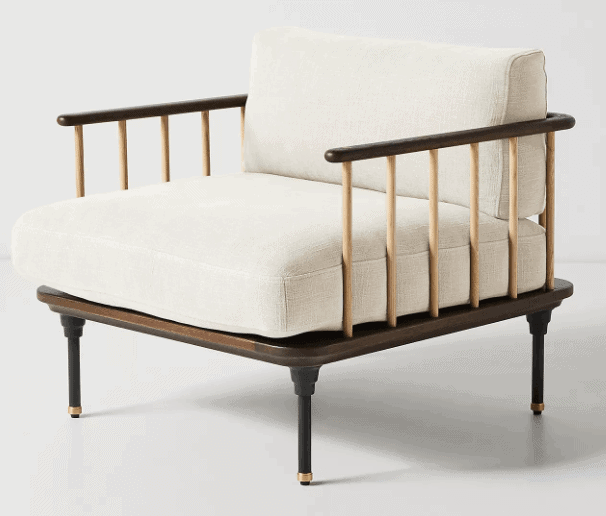 Voila! How gorgeous is this Kalmar armchair? I didn't think I'd ever be sharing an Anthropologie product as the copycat – but in this case, you save $500 and get an almost identical chair. I'd call that a Fab Deal!
There is a two-tone look to the wood on this one, which I actually like and think adds quite a bit of dimension.
And, just think how many perfect throw pillows you can buy with that extra $500?
This one cha-chings at $2228. I've bought a couple of things from Anthropologie furniture over the years and can vouch for the excellent shipping and craftmanship.
*****
Fab Deal$ are my jam. For another great McGee & Co dupe scoop – check out this post with 3 alternatives to their Jasper wishbone counter stool. There are plenty more on the site – here are just a few:
And, if you want more great deals, check out these popular posts:
Have a fabulous day,
E