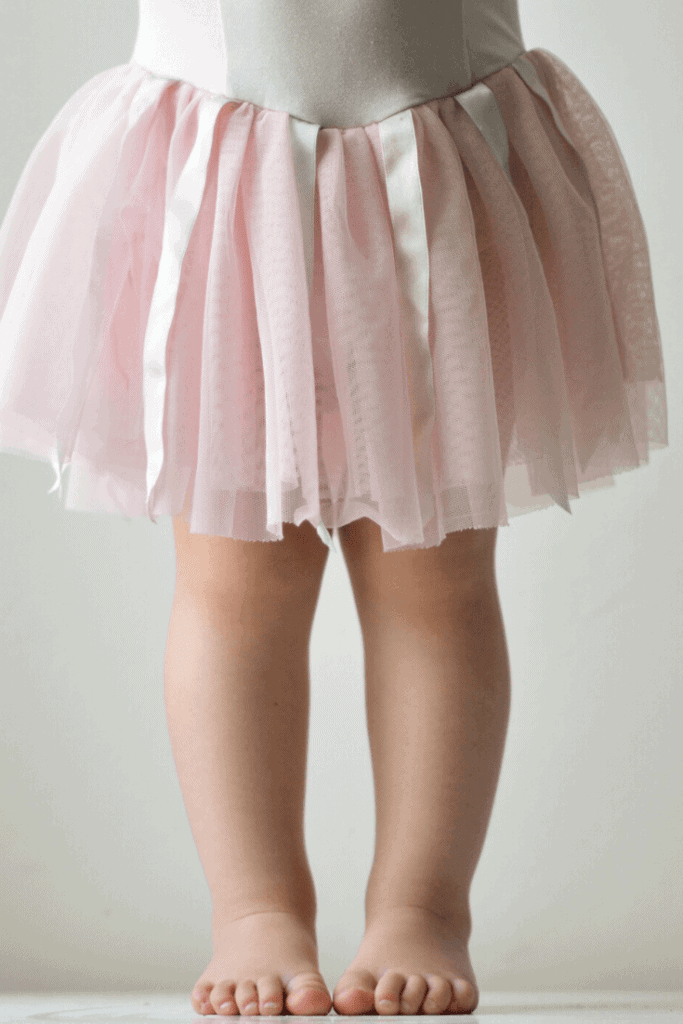 Vintage is big, baby. From vintage home decor to classic and chic girl names everybody loves. Some things just never go out of style.
Whether you want a vintage girl name because it's timeless and elegant, or because it's a tribute to a person that you admire, this curated list of only the most gorgeous vintage names will be perfect for your glam little arrival.
So, if you love vintage style as much as I do, these vintage names for girls will make you smile. Oh, and if it's a boy name you need- make sure to check out the companion post with 85 vintage boy names that never go out of style!
The Best Vintage Girl Names: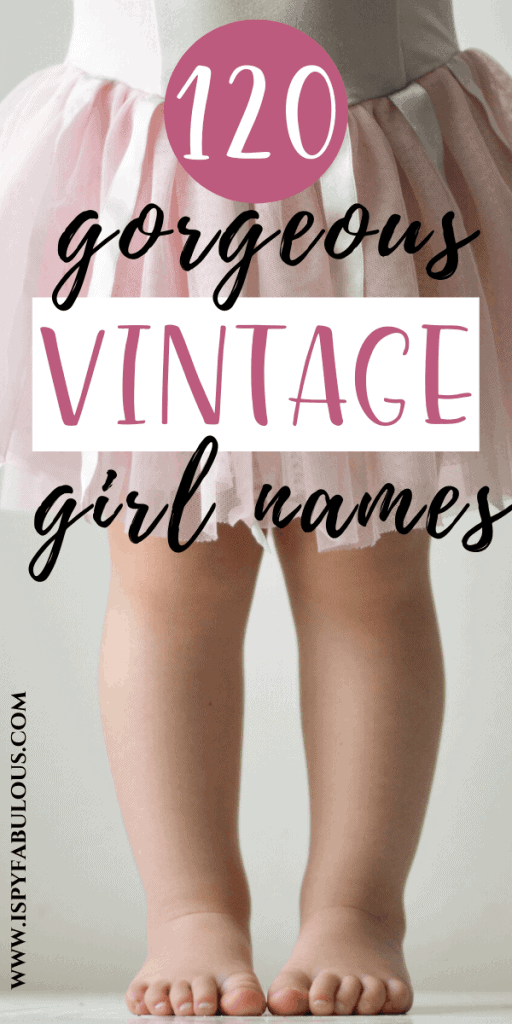 Abigail
Adelaide
Adele – So chic. Also on my list 190 old-fashioned girl names!
Adeline
Alexandra – Have a very special Alexandra in my life.
Alice – Love that I am seeing this come back.
Amelia – Earhart. Yes.
Anastasia
Annabelle
Arabella – Almost picked this for my daughter!
Audrey – Hepburn. Enough said.
Aurelia
Aurora
Ava – Very popular right now.
Belle – Love one-syllable names. For 153 one-syllable girl names, read this post next.
Blanche
Camilla – So cute
Caroline
Cassandra – Always loved this one
Catherine
Celia
Charlotte – Charlie is SO cute
Clara – A personal favorite
Cora – Adore.
Dahlia – Beautiful
Daisy – So sweet
Daphne
Delilah – A name I am hearing more and more!
Demi – Very hip, reminds me of the girl on "The Bachelor"
Diana
Dina
Dorothea – Thea is such a cute nickname!
Eleanor – Call her Ellie!
Elise – Love this one.
Eliza
Ella – Hear this one a lot!
Elsie
Emily – A classic
Emma – Came back in a major way
Emmeline – Love this, call her Emmie.
Estelle – Am I the only one that thinks of the show, "Friends"?
Esther
Etta – A great name
Eva
Evangeline
Evelyn – My grandmother's name
Faith – I've loved every Faith I've ever known.
Faye – A very popular blogging couple named their daughter this
Flora – Great name
Frankie – I love Francesca and this as a nickname.
Freya – This made the top 100 and some top 20 lists for 2019!
Genevieve
Georgia
Grace – I loooove Grace and the nn Gracie.
Hattie – We need more Hatties. Also featured on my list of badass girl names!
Hazel
Helen – Such a great name.
Helena – A favorite student of mine had this name.
Hope – We do not hear this enough
Isabella – Call her Izzy. An all-time favorite.
Ivy
Jane – Love this since falling in love with the show "Jane the Virgin"
Josephine
Julia
Juliet – Yes.
Leila – Another beautiful name.
Leonora – So pretty; why aren't there more Leonoras?
Lillian – A chic and less popular version of Lilliana. Love this one.
Lily
Lola – Her name is Lola….
Louisa – Means "famous warrior". I like.
Lucy – Means light. Every Lucy is a ray of sunshine.
Lydia – This one is having a moment as well.
Mabel
Mae – I love this for a middle name.
Maisie – Just adorable!
Marcella – Gorgeous!
Margot
Margo – Very retro!
Mariah – Can't go wrong with this one.
Martha – Marthas are always awesome.
Matilda
Maude
Mercy
Minnie – Sweet name.
Miranda
Nell
Nicola – Cute, less popular version of Nicole
Nora – Ahhhh…. so much love for this one. I prefer it spelled Norah.
Olive
Olivia – Liv is a great nn.
Olympia – Thanks to Serena Williams for reminding us about this one.
Ophelia – Not heard enough
Patricia
Pearl
Penelope – When I was preggo, I had a dream that I was having a girl and she was a toddler. I asked her what her name was and she said, "Penelope!" I almost named her that because of that dream.
Phoebe
Polly
Rose – Sister for Dahlia.
Rosemary
Ruby – Gemstone names are such classics.
Sabrina
Sadie – Another girl name I just love. Also on my list of girl names fit for a queen!
Seraphina – Sera for short.
Serena – Serena is a bada** name.
Sophia – Confession: I think Sophie is one of the cutest names EVER.
Stella – Yes.
Tabitha – Great name.
Tatiana – So good.
Tessa – After I had my daughter, I met a lady in a gas station with a new baby named Tessa. I almost changed my daughter's name I loved it so much.
Thea – Fantastic Greek name for girls, means "goddess".
Theodora
Valentina – Every Valentina I have met has been fabulous. Great name.
Vanessa – Gorgeous.
Vera
Victoria – Tori is great.
Violet – I prefer the spelling Violette.
Vivian
Willa
Zara – A stunning name for a strong girl.
More Beautiful Girl Names:
What do you think of these names? Would you ever choose a vintage name for your daughter? You might also really love my post with elegant and chic girl names – they are the most similar to these ones!
While I do think that some old names are best left in the history books (I'm looking at you Bertha!), there are so many that span the decades, remaining as radiant as ever.
If you love girl names, don't miss the other girl name posts on the blog and track your favorite using the free baby name list printable.
Have a fabulous day,
E
Do you love the vintage look? Here are some of my favorite vintage girl baby things (affiliate links used):