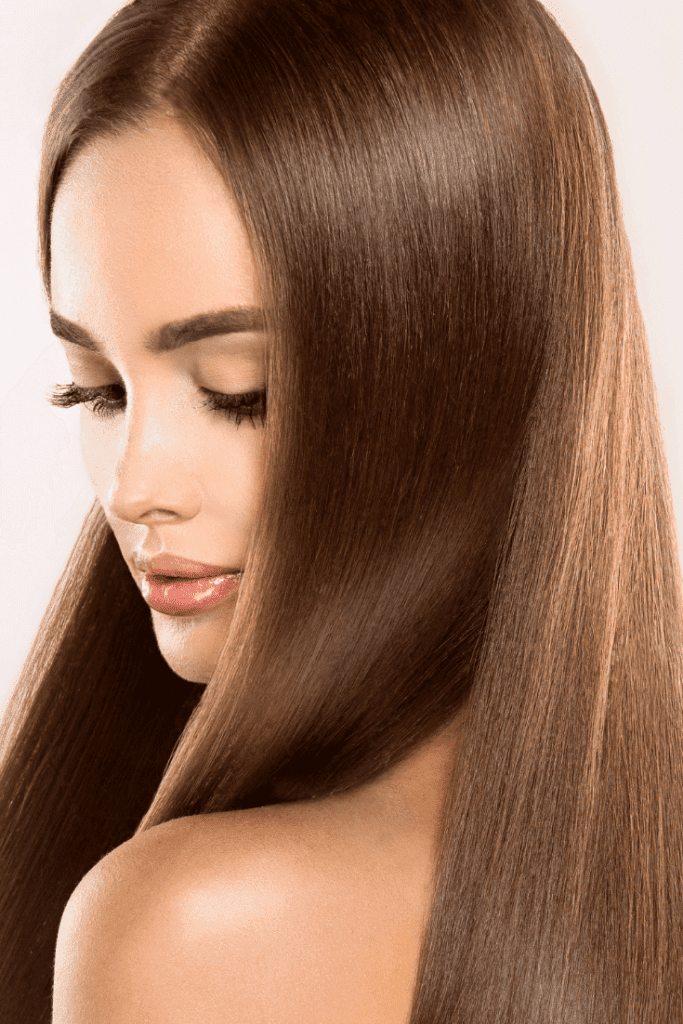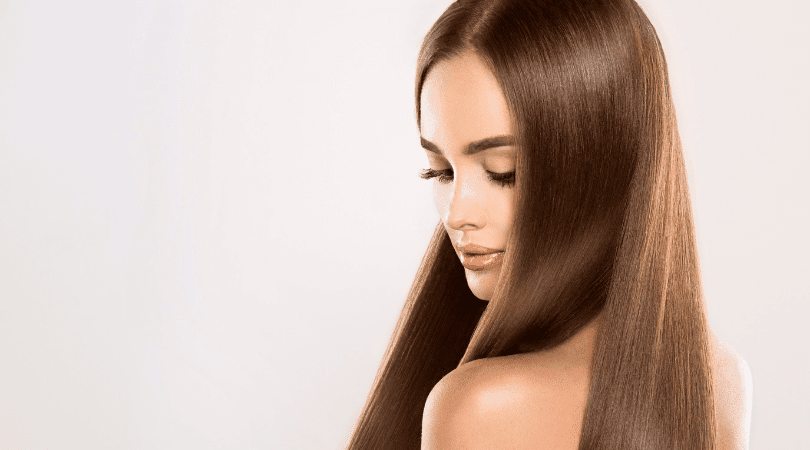 Moroccanoil Treatment is one of those cult favorite beauty products I heard about everywhere and thought – what's the hype?
Since I already had a hair oil that I already loved, I didn't see the reason to pick up Moroccanoil.
Then, I got a generous sized sample in my monthly Allure Beauty Box and figured it was about time I saw for myself what all the fuss was about.
It took one try for me to feel like this:
I pretty quickly became addicted and now it's on the short list of products I think I'll always have around.
While Moroccanoil did not sponsor this post, these are affiliate links and I'll receive a small comish if you choose to purchase from these links. I just thought it would be fun to do a more in-depth review of a product I love, instead of the long round-up lists like I usually do :).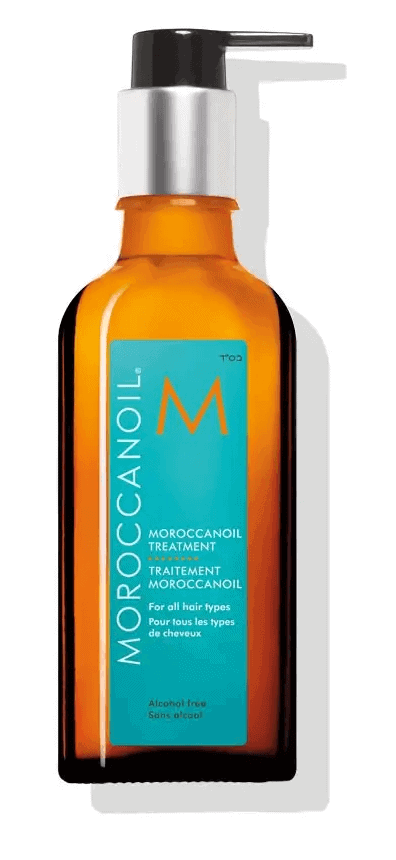 Moroccanoil is the product that started the argan oil hype. This award-winning formula uses antioxidant rich argan oil and vitamins to infuse hair with moisture, restoring dry, colored, damaged, frizzy, or any other type of hair with a rich moisture that lasts.
The argan oil also coats and protects the hair from future heat styling and color damage.
Used over time, it will help protect hair from additional breakage, allowing hair to grow longer.
It can be difficult to find one product that resonates with all hair types, but just reading the reviews online show that women with all types of hair are loving this oil treatment.
Curly hair, short hair, colored hair, long hair, frizzy hair – you name it, people are using Moroccanoil and they are loving it.
I know for me, I struggled to restore my hair to its former glory after having kids and products like this one feel like manna from heaven.
#AMEN
While the price may seem steep for some, with the smaller bottle starting around $15, I can vouch for how long this product lasts. You only need a very small amount for even longer hair, so there's value even in the smaller bottle.
Plus, with multiple ways to use it, you may find you need less products in general once you add this one to your repertoire.
1. Use as a leave-in and blow dry protector:
Use a dime-sized amount for below shoulder-length hair and apply to damp hair. Use a comb to make sure the oil is evenly spread from root to ends.
Then, blow dry as usual. The argan oil will help protect hair from heat styling.
2. Use to air dry:
One of my most popular posts talks about how to air dry your hair without looking electrocuted. This is one of the products I mention, because it also works great for air drying.
Just apply oil all over your hair, maybe add another air dry cream for added humidity protection, and go.
Done and done.
3. Apply as a finishing oil:
After styling, use a small amount of oil to tame flyaways, hold style and add some shine.
Just don't add too much, especially for fine hair, or you may find it adds too much weight.
4. Add before coloring:
If you regularly color your hair like I do, it starts to take it's toll on your locks.
Add a layer of Moroccan oil before seeing your colorist.
The oil won't interfere with how the color turns out and it'll give your hair some much needed protection from the damaging effects, particularly of lighteners.
If you have super fine hair like me, you'll love that they have two versions of this hair oil.
The Moroccanoil Light option is designed for lighter or finer hair.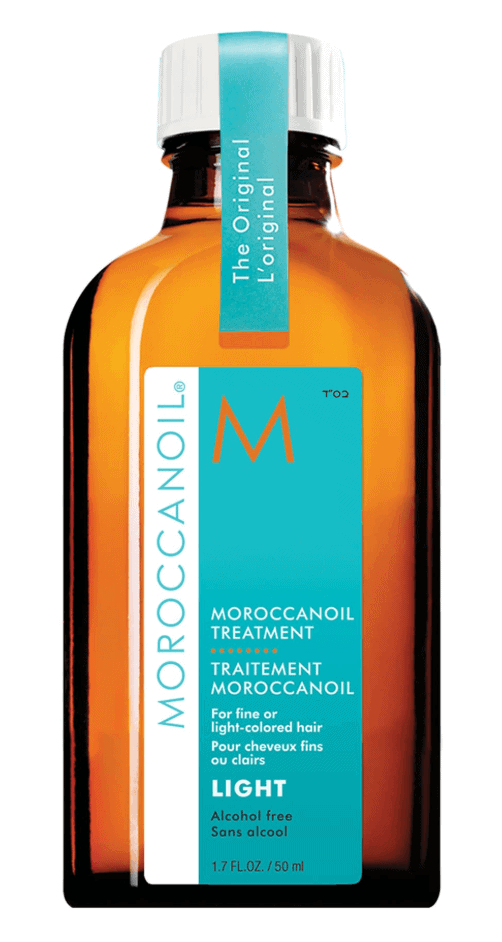 Use the original for thicker or curlier hair.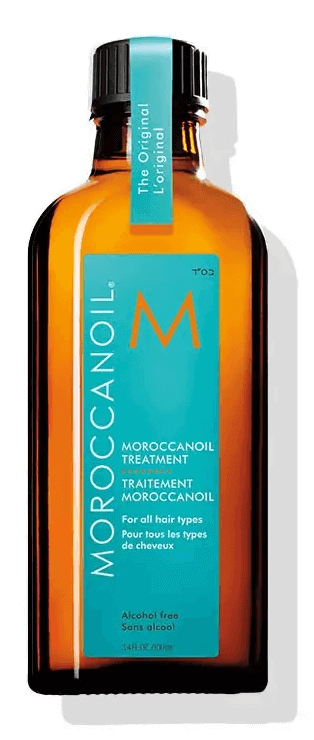 Final Notes:
I love Moroccanoil Treatment and definitely want to try some more of their products. They have a texturizing sea salt mousse I mention in this post and that's definitely on my list next.
There is a fragrance added to these products and I have mild fragrance allergies, so many products never make it home simply because of the fragrance.
Unless you have moderate to severe fragrance allergies, most products that make it past my sinuses will probably be okay for you, too.
I love trying new products in sets, because you can try several of their products for a great deal.
Moroccanoil Hydration Set: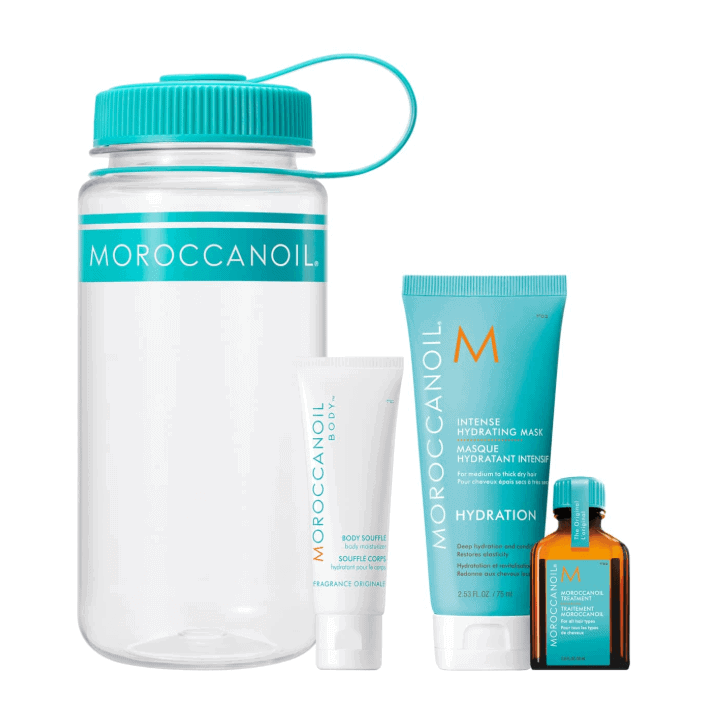 Moroccanoil Deep Hydration Set: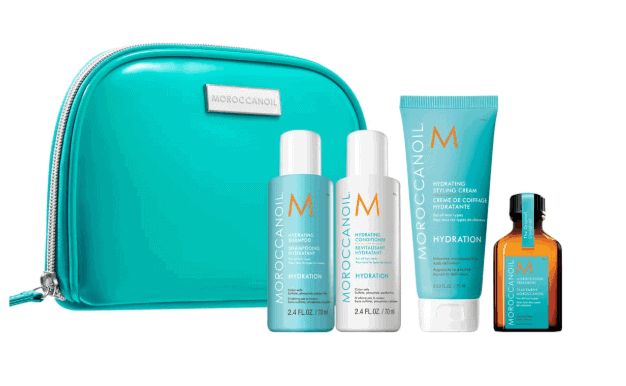 Moroccanoil Volume Set: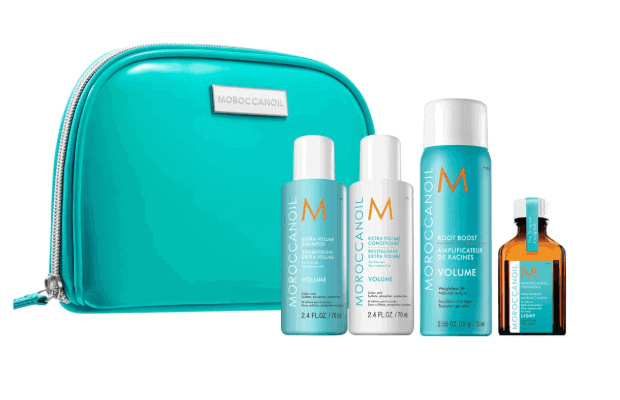 *****
Have you tried Moroccanoil Treatment? What did you think?
I love a few more hair oils, too, so feel free to check them out in this post.
Cheers to beautiful hair!
Have a fabulous day,
Erica