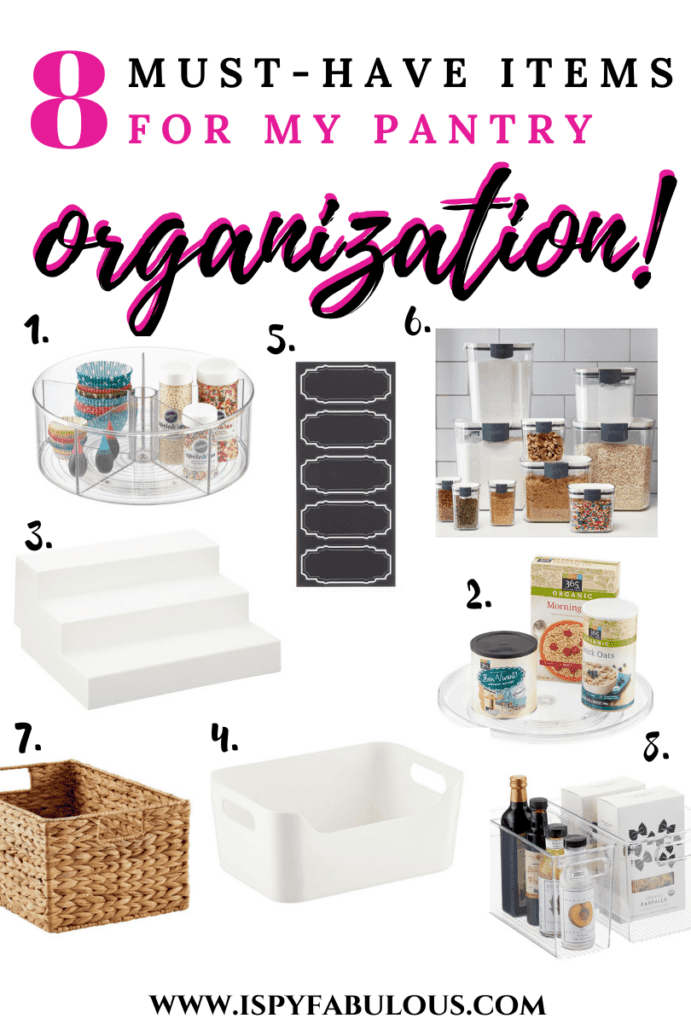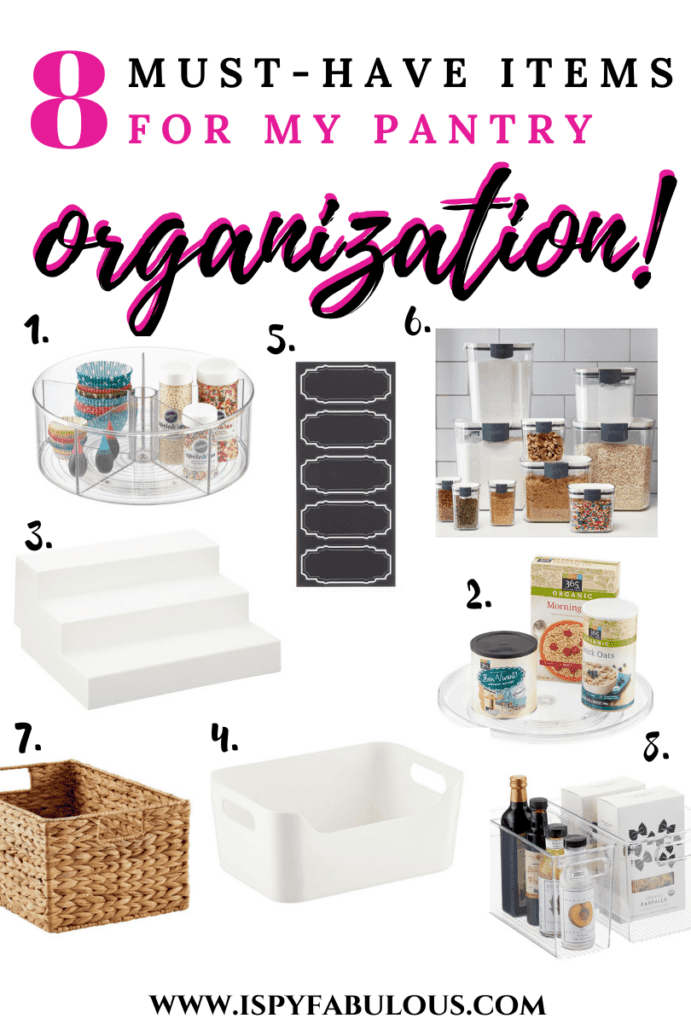 When we first bought this house, it was new and had just the usual builder grade pantry all painted the same color top to bottom.
It's a vision in gray.
And I like gray.
But this is a lot of gray.
We said right from the start that as soon as we could, we'd rip the whole thing out and put in something lovely and beautiful and inspired.
It's been three years and we are still living with that same gray pantry.
I'm accepting that we may never rip out and redo this pantry. But what I am NOT accepting is the big mess that it usually is.
So, it's time to get realistic and do something so it doesn't look like a bomb went off in it forever.
Pantry Organization Plan:
I firmly believe that any room that you use in your house should be nice to look at. Whether that's a main living area or a room like a pantry or laundry room.
In fact, sometimes I feel like I spend more time in those little rooms than the main ones.
No? Just me?
So, after years of staring at this slightly depressing mess of a gray pantry, we have a plan to infuse it with a little bit of color, personality and, yes, ORGANIZATION.
HALLELUJAH!
Here is the layout of my pantry and what it looked like after a little bit of cleaning. I should've gotten a true before picture, but I just forgot: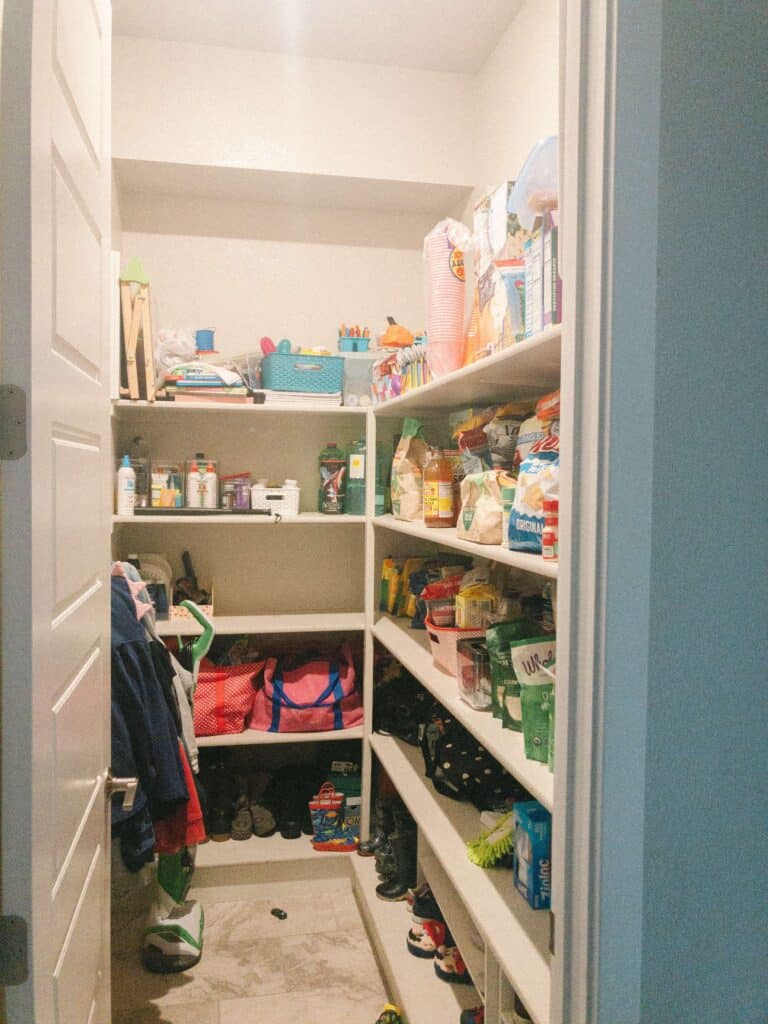 First things first – the room has only one light and it's so high up, the room stays fairly dim. I had to brighten this photo quite a bit, which makes the wall outside the pantry look blue – when they are actually the same exact paint color.
And, these are the other issues I am hoping my new plan fixes:
Too many seasonal items we can store elsewhere (looking at you rain boots!)
Too many non-food items
Bins and containers too small for shelf size
Not enough bins for things we buy often
Not enough shelves used for actual pantry items
Everything is gray
Pantry Organization Inspiration:
I started by doing some research to get ideas on how to organize a pantry – as this is the first time in my life that I have even had one.
Here are some inspiration images. Click the links to learn more about each one if you like. Affiliate links used.
1. Home Edit Pantry for the Container Store:
Love me some Home Edit. I have their book, which I also adore.
The two big wins here are the baskets, which are actually deep enough for my shelves, and the see through jars.
I love the look of big glass jars, but with three small kids – I don't think that's an investment (read: safety hazard) I want to take on right now. But, I can get a similar look with a non-breakable material.
Here, I really loved the use of white risers for the soup cans. I have acrylic now and not only did I buy the wrong ones, but they are clear. I feel the visual break of the white in all the gray will look nice. This is something I carried through a lot of the pieces I bought – I went for the white options.
I also love how the containers are given some room to breathe.
I hope my new organization will give me the space to do that – because there is definitely no breathing room now.
Okay, by now you are figuring out that I am mucho, mucho obsessed with Home Edit.
It's cool. I'm a fangirl. No big deal.
This snack pantry is what originally inspired me to buy a lot of the clear bins that you see in my pantry already.
But they aren't deep enough and don't hold enough, so most of them are going to get repurposed in the refrigerator (yippee – 2 for 1 project!).
The ones that are staying in the pantry will be holding extra hair supplies, sunscreen, vitamins and cleaning products.
The Pantry Product Plan:
Here are the core products I plan to use my pantry to get it nice, bright and tidy!

I think the mix of white and clear will help brighten the space. The labels will help everyone keep it organized (it's all about sustainable systems!). And, since I have measured multiple times to be sure, I think these are going to use the space to the fullest and look much better.
If you're considering a new pantry organization project, here are some of the mistakes I made the first time that I will NOT make again!
The Pantry Mistakes I Made: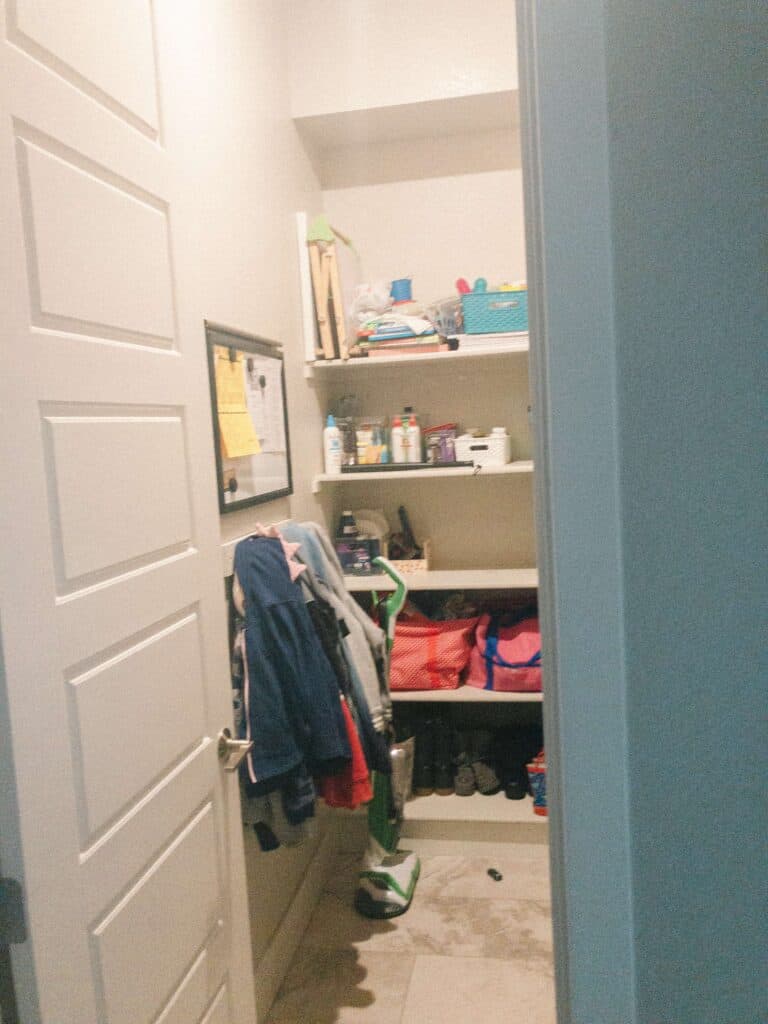 1. I started ordering things I saw in pictures without really measuring and seeing the options.
My shelves are super deep – so the average bin is going to leave at least a few inches of room to spare – and with three kids around here, I want to use all of that space.
Not to mention, it just looks nicer for things to be flush with the shelf.
2. I used too much of the space for decor. I actually got rid of a lot of stuff before taking pictures, because I flat forgot to take a before shot.
Here are some of the things taking up space in the pantry that got relocated to better places:
Lots of vases. Like a lot.
Old bottles of wine – we don't even drink!
Old toys we wanted to donate – buh-bye!
Seasonal shoes that are only worn a couple months a year
Old kid clothes that I wanted to donate – See yah!
Summer Items – stashed closer to the backyard!
With all of these things out, I realized we were only really using 2 complete shelves of the pantry!
What in the world?!?! No wonder it felt like we didn't have enough room!
Our kitchen has no upper cabinets for food, so we store all non-refrigerated food items except for spices in the pantry. I need to be using more space for food!
My goal now is to use 4 shelves on the right for food and house toiletries, two of the shelves on the left for snacks, and then the rest for the art supplies, pool bags and shoes at the bottom.
****
That's it for today. I'll be back soon with the design plan to infuse some fun and color into this space!
It includes the most adorable light ever (I absolutely LOVE shopping for lights) and some adorable wallpaper!
I'm going to take you step by step through the process of organizing and transforming my little pantry into something I enjoy going into!
If you love design posts like this, you might also like these:
Have a fabulous day,
E