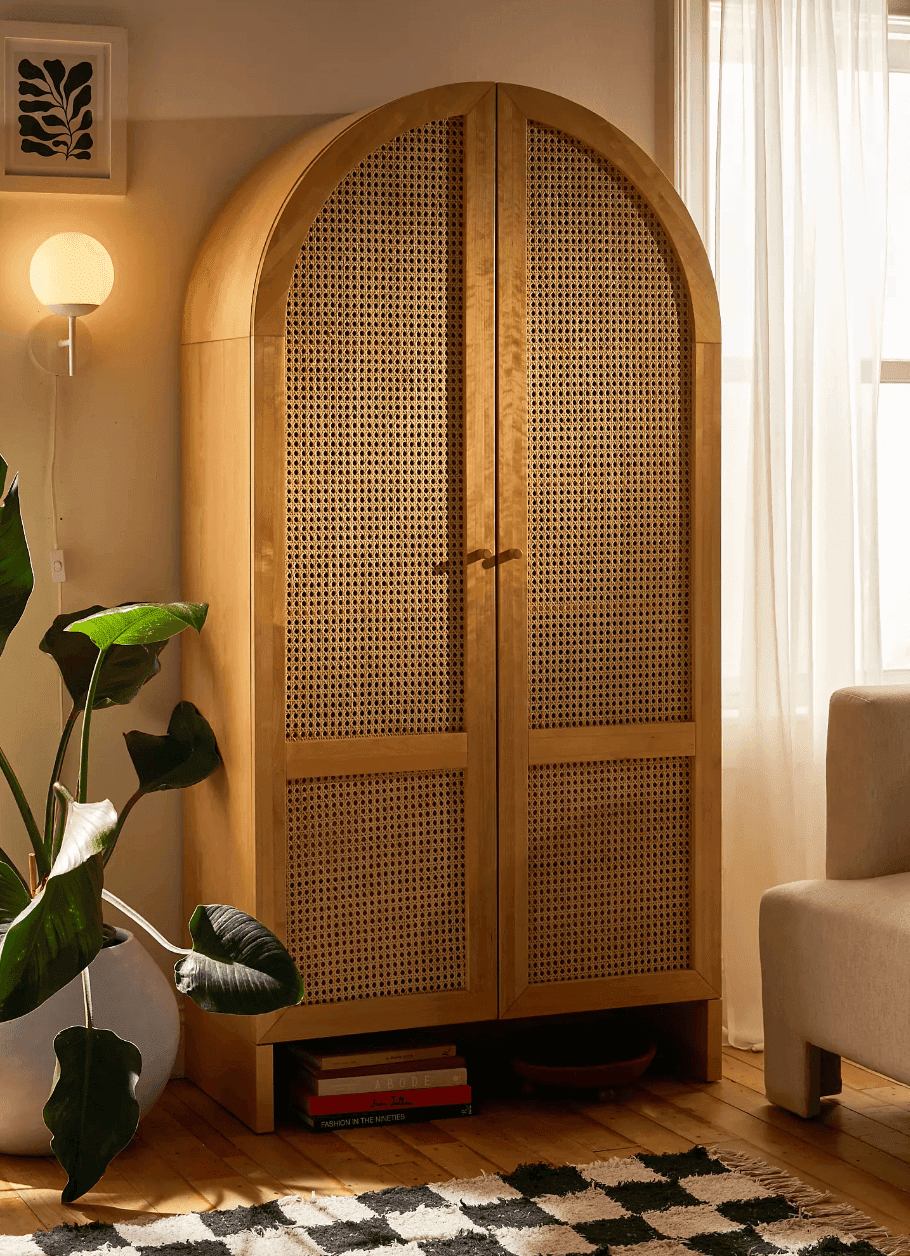 Rattan and cane furniture is everywhere. I love the beachy, coastal feel it brings into a space. Or, if you're into layering neutrals, it offers a lot of texture to a space, too.
I've started to see cane and rattan cabinets popping up all over the place, so I thought it would be fun to do a round-up of the best ones I'm seeing out there. These gorgeous cabinets will artfully hide your things while becoming a beautiful statement piece in your home. And, these range from $430 and up, so you can get that high style without cashing out your 401k.
9 Best Rattan Cabinets from $430 and up!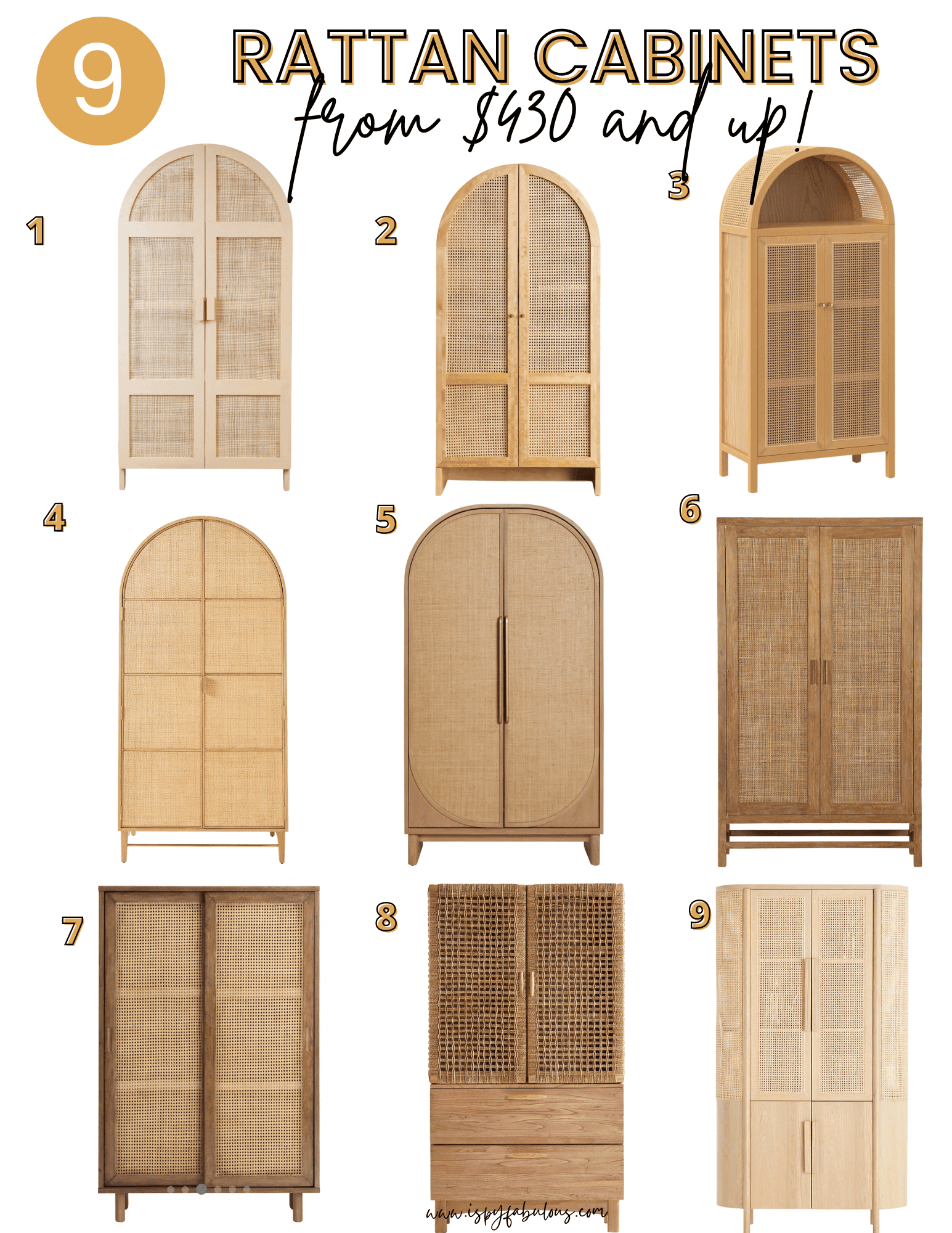 Field's Natural Storage by Leanne Ford- The shape on this one is divine. Currently on clearance from $2599 down to $1819, so it's probably not going to be restocked.
*Affiliate links are used here, which means at no cost to you, I may receive a commission if you make a purchase through my links. Cheers!
*****
I love all of these and wish I could put one of each in my home! If you decide to order one of these, make sure to tag me on Instagram @ispyfabulous so I can live vicariously through you.
If you're looking for a creative way to save money on home decor, here's a tip I use every time I order things online. It brings me hundreds of dollars in cash back every year and I love it.
HOW TO SAVE MORE MONEY ON HOME DECOR:
No doubt about it: decorating a home is expensive. One way I save money on almost every purchase I make is by using Rakuten. I've gotten over $500 cash back in just the last year on purchases I was going to make anyway. So, don't forget to use Rakuten if you're making purchases online. They also run deals for new referrals where you can get $30 cash back after making your first purchase of $30 or more, so you can save even more if you're new to using them. Sign up here.
Still Shopping for Home Decor?
There are tons of decor and deal round-ups on the blog! Here are just a few more you might be interested in:
Hope you found what you're looking for!
Have a fabulous day,
E