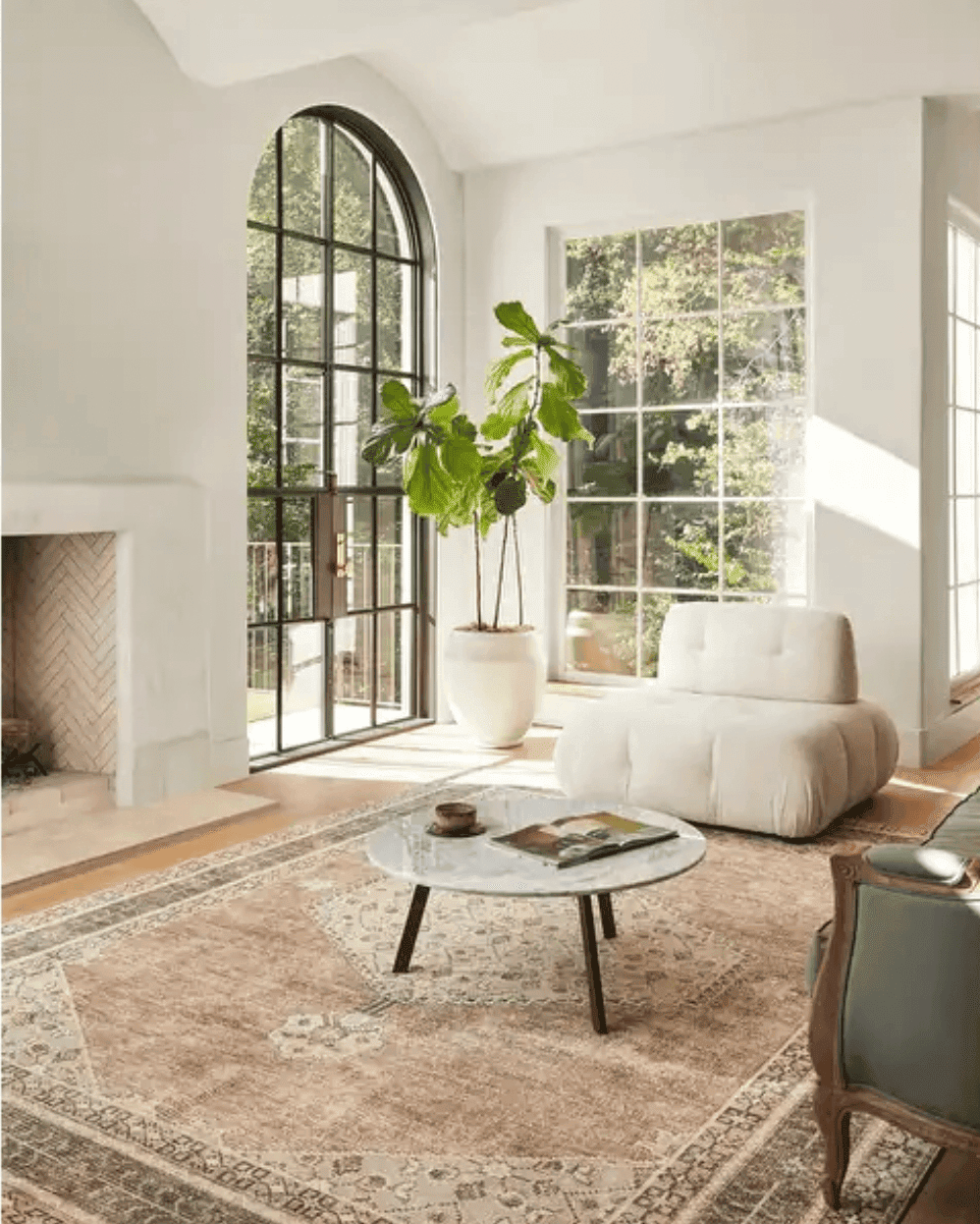 Ahhhh, this is such a good one, friends. I have been in love with the cozy cool look of the Lulu & Georgia Kate rug. It's exclusive to L&G, so you won't find the exact rug anywhere else.
And, if it's in your budget, go for it. Live your best Kate rug life. However, if you have a dog that chews on everything, like I do, and kids that are expensive, or just don't want to empty your retirement account for home decor, then read on, because I've found a save option that is going to capture a similar look for a fraction of the price.
Get The Look: Lulu & Georgia Kate Rug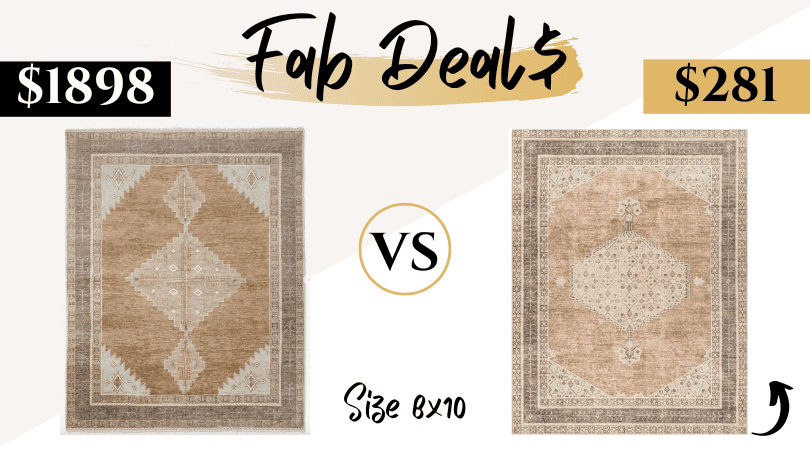 *Affiliate links are used here, which means at no cost to you, I may receive a commission if you make a purchase through my links.
****
Wowza! These are both so beautiful. With a similar color profile and design, you could really capture the look for less. There are clear differences, so if your heart is set on the L&G, and it's in your budget, absolutely go for it. But, if you're looking to get that neutral modern look, the Becki Owens rug is absolutely beautiful, too.
Still shopping for that perfect rug? Here are some more rug posts that might help you out!
HOW TO SAVE MORE MONEY ON HOME DECOR:
No doubt about it: decorating a home is expensive. One way I save money on almost every purchase I make is by using Rakuten. I've gotten over $500 cash back in just the last year on purchases I was going to make anyway. So, don't forget to use Rakuten if you're making purchases online. They also run deals for new referrals where you can get $30 cash back after making your first purchase of $30 or more, so you can save even more if you're new to using them. Sign up here.
Hope you found the perfect rug for your space today!
Have a fabulous day,
E