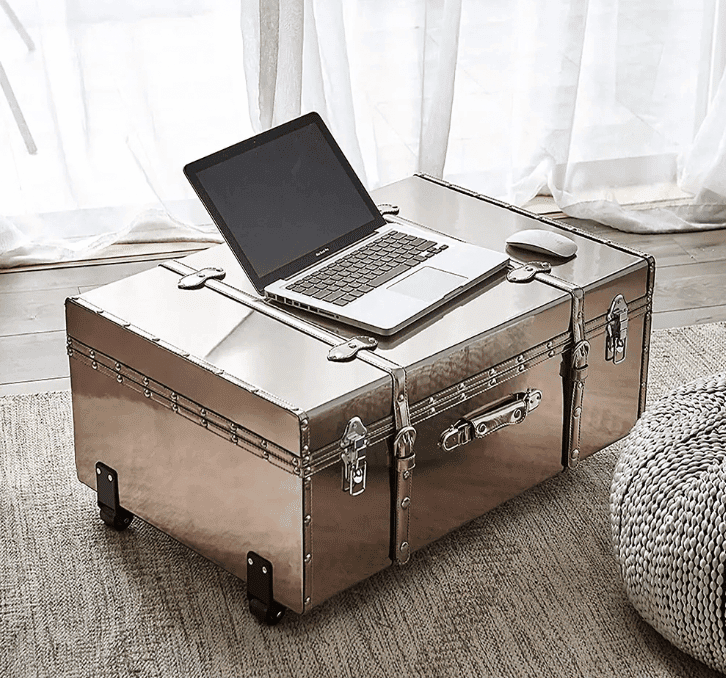 I love a good trunk. Years ago when I got my first apartment, I found this gorgeous trunk tucked away in the back of a Pier 1 (remember that store? #RIP) and took it home with me. Many (many, many) years later, I still have it, except now it's full of kids games and sits in the living room. They are such an easy way to store a lot of things without it looking like it's storage.
To this day, I still get compliments on that old trunk and that's why this Pottery Barn faux leather dorm trunk stood out to me. It's perfect, not just for a dorm room, but any space where you need to corral the things in a chic, stylish way.
While the Pottery Barn trunk is gorgeous and excellent quality, you may be looking for something more budget-friendly, or of a slightly different style, so I've rounded up some other options in case you want to shop the look.
Pottery Barn Faux Leather Dorm Trunk: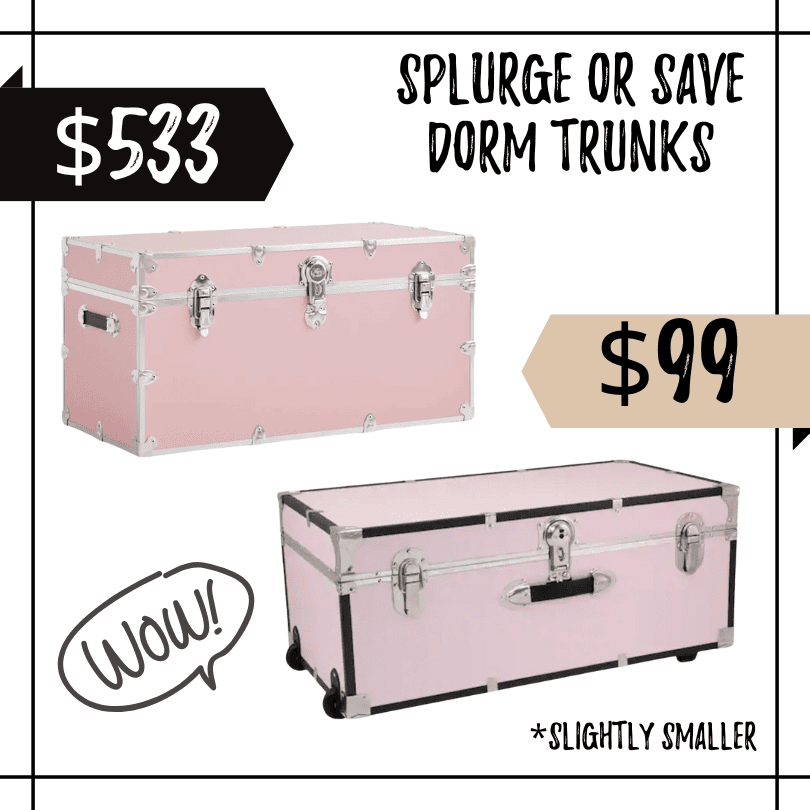 Pottery Barn Faux Leather Dorm Trunks: $349+
Available in lots of colors and 3 hardware choices. There are some different sizes, too, but $553 is for the pink in the XXL size. And, if you like, you can even get trunk organizer trays to really maximize the storage space. My daughter is obsessed with the pink trunk!
*Affiliate links are used here, which means at no cost to you, I may receive a commission if you make a purchase through my link.
Similar Look: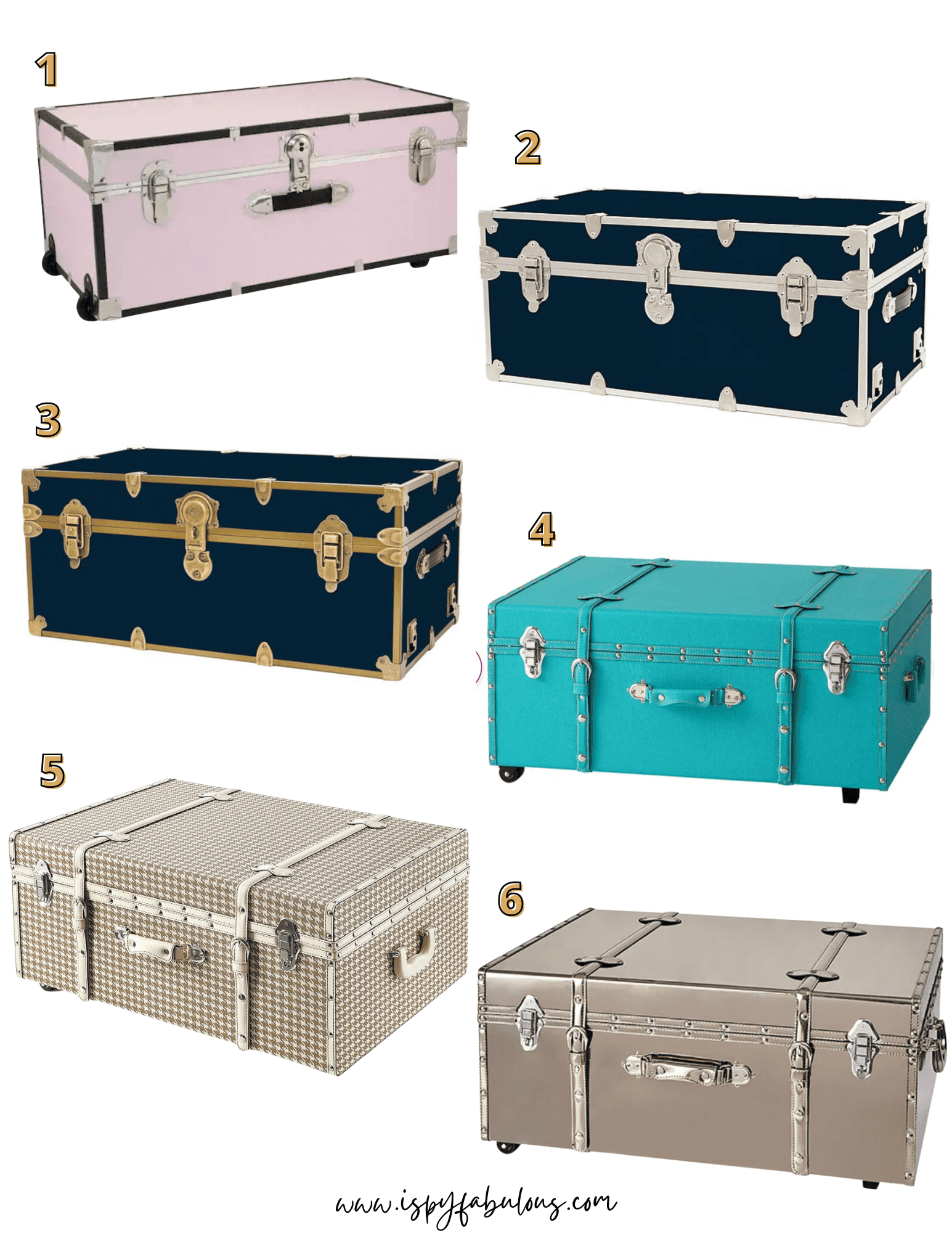 Available in 6 colors and a variety of sizes!
Available in 9 gorgeous colors!
This one has the same gorgeous navy color with gold hardware that one of the PB ones have!
Choose from over 20 different colors, including this pretty teal, a bright pink and many more!
I am just obsessed with his houndstooth patterned trunk. Also available in a sweet mauve pink houndstooth.
Love this metallic trunk, available in a bronze and a copper color. So chic and what a decor statement, too.
More Splurge or Save Deals:
Still looking for the perfect piece? Here are some more posts you might like!
and much more!
HOW TO SAVE MORE MONEY ON HOME DECOR:
No doubt about it: decorating a home is expensive. One way I save money on almost every purchase I make is by using Rakuten. I've gotten over $500 cash back in just the last year on purchases I was going to make anyway. So, don't forget to use Rakuten if you're making purchases online. They also run deals for new referrals where you can get $30 cash back after making your first purchase of $30 or more, so you can save even more if you're new to using them. Sign up here.
Have a fabulous day,
E