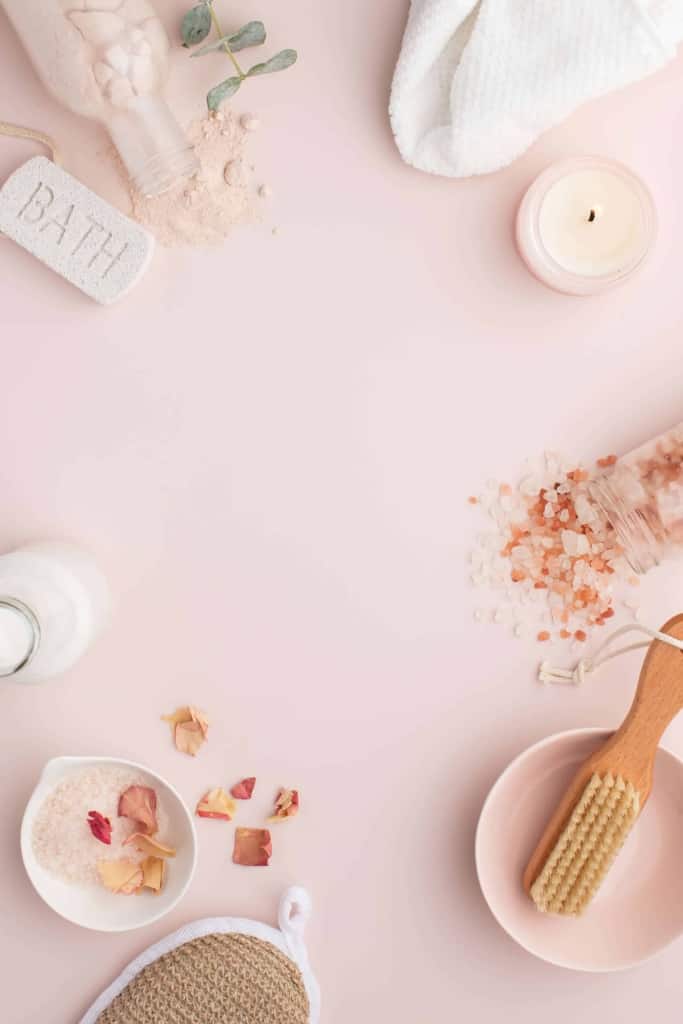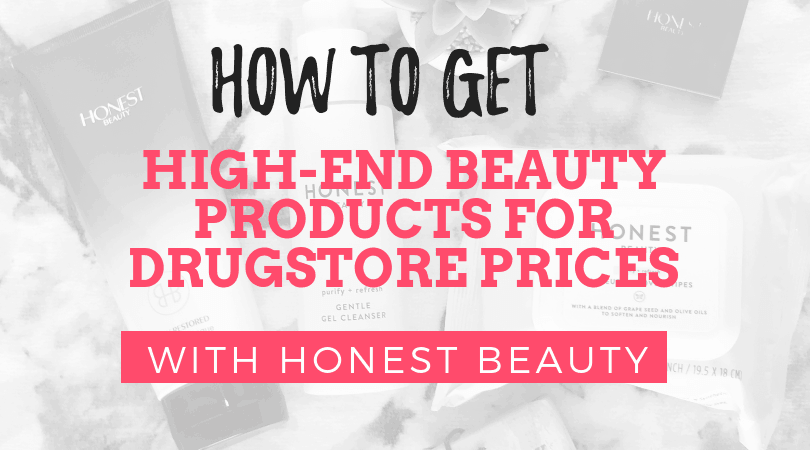 When it comes to beauty, you don't always have to spend more to get more. There are plenty of great products in price points to fit any budget.
But, what if you have champagne skincare taste on a beer budget? Or, what if you're in or over your 30s and feeling like you need to really start paying attention to what products you're using?
I feel you.
There is one high quality, effective, clean beauty and skincare line that you may not be considering – and you can get it for drugstore prices or less.
Listen, I haven't hidden my love for this brand.
When they started a beauty line, I was already getting their home essentials bundle, so I was thrilled.
But, could their beauty products live up to the hype?
Truth is, I like really high-quality skincare and hair products.
And, at a certain point, you're either taking care of your skin, or you're saving up for botox.
#YouFeelMe?
So, how does it work?
Honest Beauty, by the Honest Company, has a Beauty Bundle – where you get any 3 products (with a few exceptions) for $50 and FREE shipping + FREE returns and 25% off 5 add-on products.
Any three products. Every month. $50 bucks.
Just to compare, let's just go ahead and add up how much you would spend on an eye cream, a face lotion and a face toner at your local drugstore, using actual products I have tried and do also recommend:
La Roche Posay Toleriane Face Sunscreen – SPF 30 – $19.99
Olay Eyes Brightening Eye Cream – $24.99
GRAND TOTAL = $59.98
WOW!
You may not have realized how much that drugstore skincare adds up when you're grabbing one per trip.
Really makes that $50 bundle price for any 3 products from Honest Beauty look a lot more affordable, doesn't it?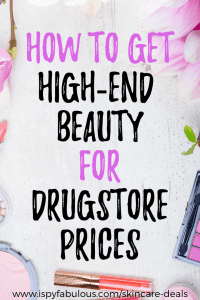 Do I have to get the Beauty Bundle every month?
No. You can cancel it, change the date, whatever you need to. Plus, they send you a couple of reminders with plenty of time to go in and fix your ship date.
For example, I average a shipment every 2-3 months, to a total of 4-6 a year. So, I tend to push out ship dates 8-12 weeks.
And, if I run out of something, I can go back in and change the date again, receiving my new box within a week.
Here's a screenshot of how quick it is to change your ship date. On the right, you click ship date and just change it. That's it.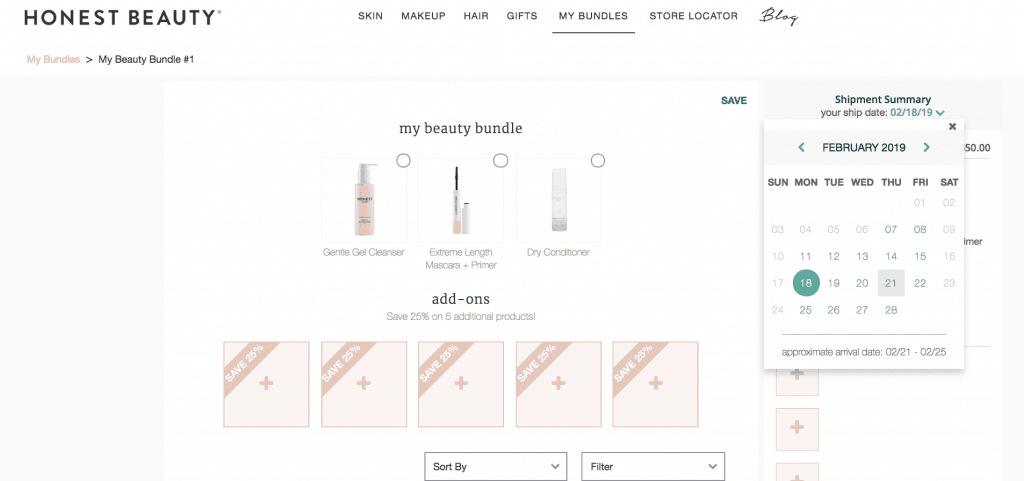 Do you like FREE things?
Not to mention, Honest regularly has promotions and holiday specials where they let you pick a full-size product for free, shipped with your box.
Their Halloween tote bag is one of my favorites each year and they are such great bags for shopping that my husband and I regularly steal them from each other!
#TRUTH
So what 3 products should I get in my bundle?
I'm so glad you asked. Let's dive in to the first products you should grab. Also, you should know that some of these are affiliate links, which means I receive a small commission at no cost to you. This just helps cover some of the costs of running this blog: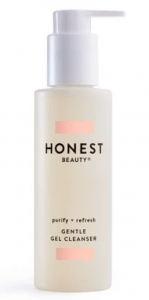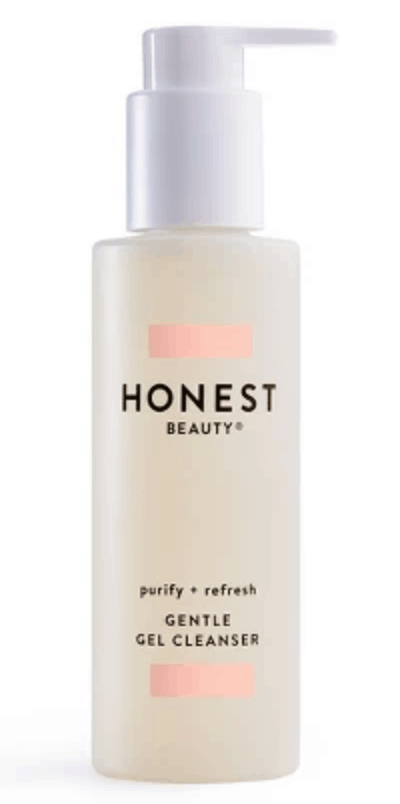 Big win. Cleans off all makeup, but leaves skin soft and not stripped or too dry. Made with a botanical blend of soothing chamomile and calendula, I also find it calms my skins tendency to get very red and sensitive (thank you autoimmune disease 1 & 2).
Here's a link to their other cleansers and konjac sponge.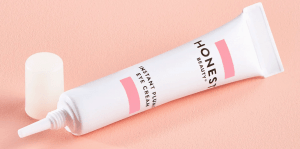 This has been the top selling product I've reviewed on the blog. So, either I talk about it too much or people really love it, too.
Maybe both.
Regardless, it's great. Slightly cooling because of the hyaluronic acid. Soaks right in. Layers nicely under makeup. Score.
You can read more about it in my most popular post: Beauty Class: Everything You Need to Know About Dark Undereye Circles and also How To Fix Dry Skin & Hair in the Winter.

Before trying this, I was a huge fan of It's a 10, which is a cult favorite among other beauty nerds.
After using Moisture Milk for awhile, I ran out and went back to 10.
That's when I realized how much I loved the Moisture Milk.
I'll never run out again.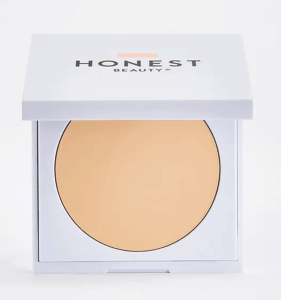 When it comes to foundation, I like to have a few options on hand at all times and choose based on what I'm doing, the weather, and the condition of my skin.
The Honest Cream Foundation has great coverage and is infused with vitamin E and jojoba oil, so it's also moisturizing.
Because of the sponge applicator, it applies quickly and stays on nicely throughout the day.
Other foundations I really love: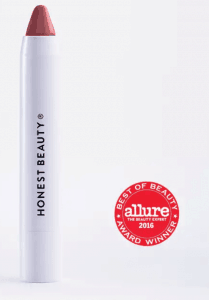 It's rare that I wear anything colored on my lips because, well, kids. #SMOOCH
When I do, it needs to look natural, not taste funny, and stay put.
This lip crayon gets the job done for a fraction of the price of the ones I also like from Sephora (Bite Beauty, I LOVE YOU!). It's also an Allure award-winner for it's smooth, moisturizing properties.
Plus, with two options: lush sheer and demi-matte, you should be able to find one that fits what you're looking for.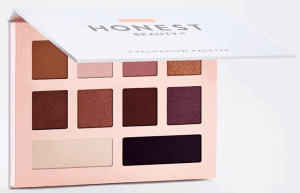 I have a few of their older palettes that are no longer available, too, but this new one is my favorite and here's why:
It comes with every color you need to create several looks – from brow color to eyeliner color.
BAM, baby, you just got ready in a snap.
While these colors are not going to be quite as saturated as high-end lines like Dior (my #1) and MAC, they are more pigmented and stay put longer than drugstore lines.

I don't know about you, but I don't wash and style my hair every day.
But, when I DO style it, I try to make that effort work for me for a few days by running a dry styler through my hair and restyling.
A few drops of this product will help tame any crazies and add a nice shine to your hair, so your 2nd and 3rd day hair doesn't look like it.
Other dry stylers I love – and use – are 2-3x the price, so – that makes this one a real bargain.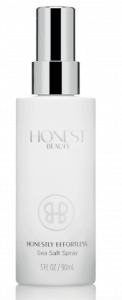 We all love a good sea salt spray. They are that summer time savior for those long days in the sun or pool.
While I am also a huge fan of anything by Bumble & Bumble, including their Surf Infusion Spray, it retails at $29 and goes quick.
I like having the Honest around for a fraction of the price.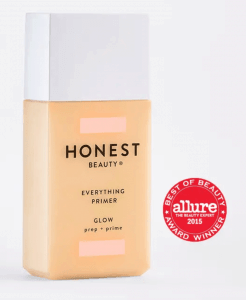 Y'all know I'm not a huge primer girl. It's really just a preference and time thing. When I really get fixed up for a special event, I will use a primer, and when I do, I use this one.
I'm clearly not the only one, since it is another Allure award-winning product.
This is one of the only primers I've ever tried that also gives your skin this sort of luminous glow, without making your skin sticky or too wet looking. It also has my favorite ingredient – hyaluronic acide – for plumping, along with naturally derived peony root extract, which is my favorite flower, so of course I'm down with rubbing it all over my face.
Basically, it is similar to the Charlotte Tilburry Wonderglow but for much, much less.
You glow, girl.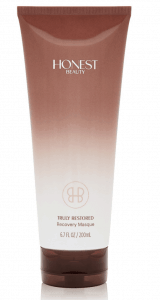 I love a good hair mask. But, I really don't like anything heavily fragranced or full of chemicals I'll have to detox out of my hair later.
This is a thick hair mask with 18 vegetable derived amino acids, sweet almond oil, and several antioxidants for healthy, luscious hair.
With an actual price tag of $30, which is very comparable for a quality hair mask, it's a real steal to get it in your bundle with 2 products left to choose.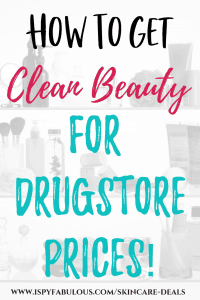 ****
Quite honestly, I could keep going.
We could talk about their 3 brushes made with a 100% FSC wooden handle and synthetic hair fibers made without AZO dyes. Or, the coveted contour and highlight kit.
They even have adorable gifts that change throughout the year.
Or, their shampoo and conditioner sets are great, too.
For just $50 a shipment, you can choose any 3 products you need that month – and you'll be spending less than what you're probably spending at a Target or drugstore.
Plus, you don't even have to leave your house.
#SCORE
Have you tried any Honest Beauty products lately? Let us know your thoughts in the comments below.
Have a fabulous day,
E