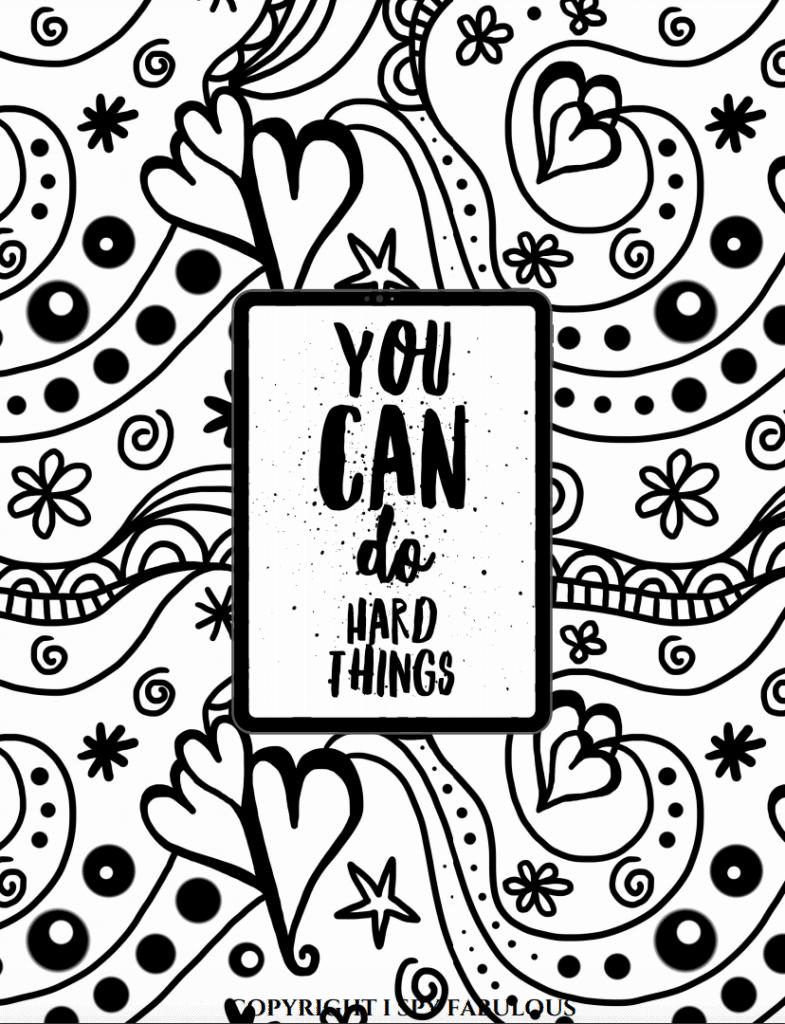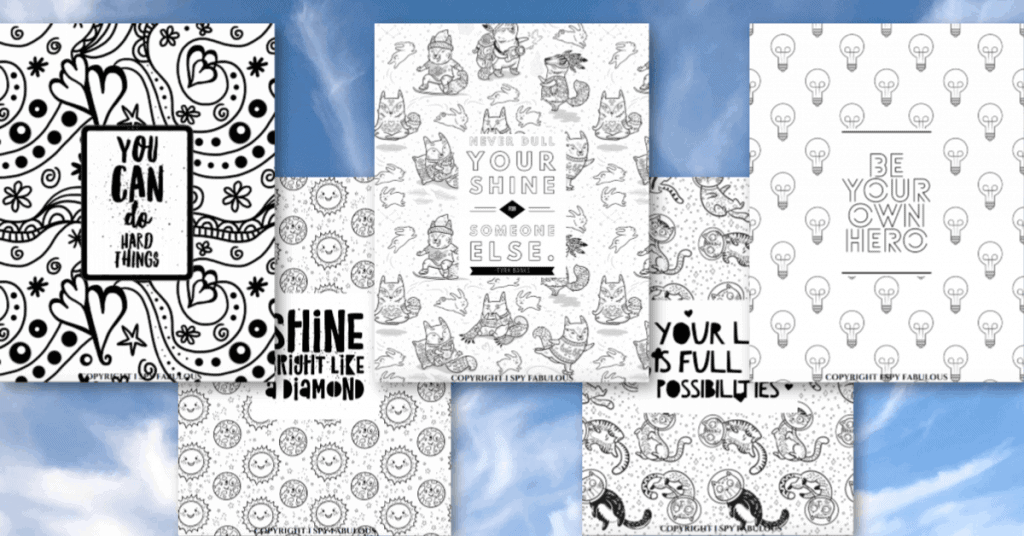 Fun fact about me: I taught middle-school English for years before transitioning to freelance writing. It's one of the accomplishments in my life that I am most proud of.
Teaching was an incredible experience and I sometimes feel like my students taught me more than I taught them.
One thing I learned for sure is that teens may seem like they aren't listening – but they are soaking in everything that people are saying to them – both good and bad.
That's why I love the quote by Nancy Carlson, "If speaking kindly to plants helps them grow, imagine what speaking kindly to humans can do."
Encouraging and empowering our teens can make such a difference in their self-esteem, effort and future success.
Empowering Coloring Pages for Teens: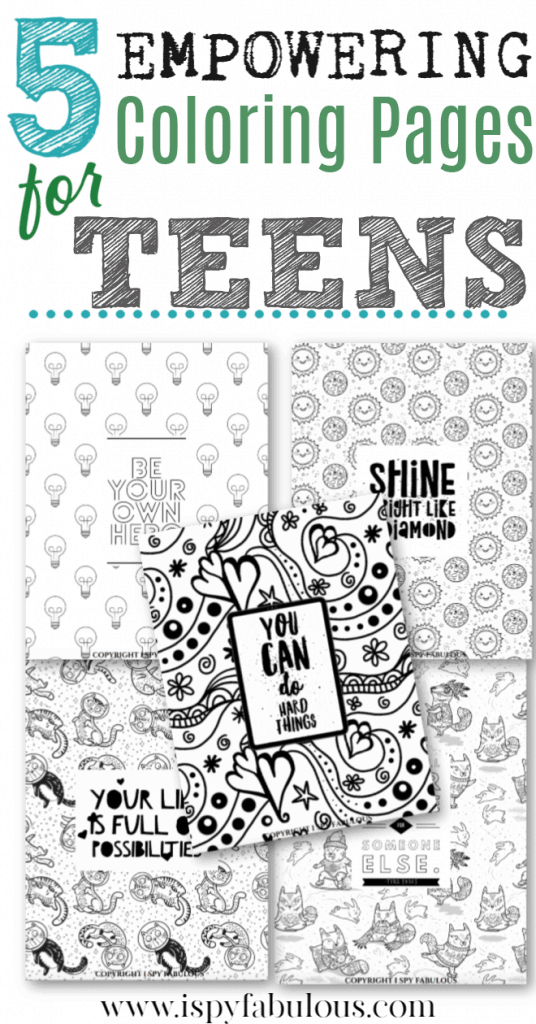 Knowing how important it is to build up the tweens and teens around us, I wanted to create some coloring pages that kids, tweens, teens and even adults would love.
With fun prints and powerful quotes, from "You Can Do Hard Things!" to motivating quotes by inspiring thought leaders like Michelle Obama, Amelia Earhart, Oprah and many more, these pages will be sure to give you a boost.
In total, there are 25 unique designs, each with a different phrase or quote.
To download the freebies, all you have to do is click on the picture below and it'll open in a new window.
If you would like all 25, I offer them as a download for a super affordable price. You can find them here or scroll down for more info.
Or, these are also featured in my book for teens, which has all 25 coloring pages, narrative journal prompts to encourage self-reflection and doodle pages for venting and being creative. You are welcome to check out the book "You Are Enough" here:
Free Coloring Pages for Teens: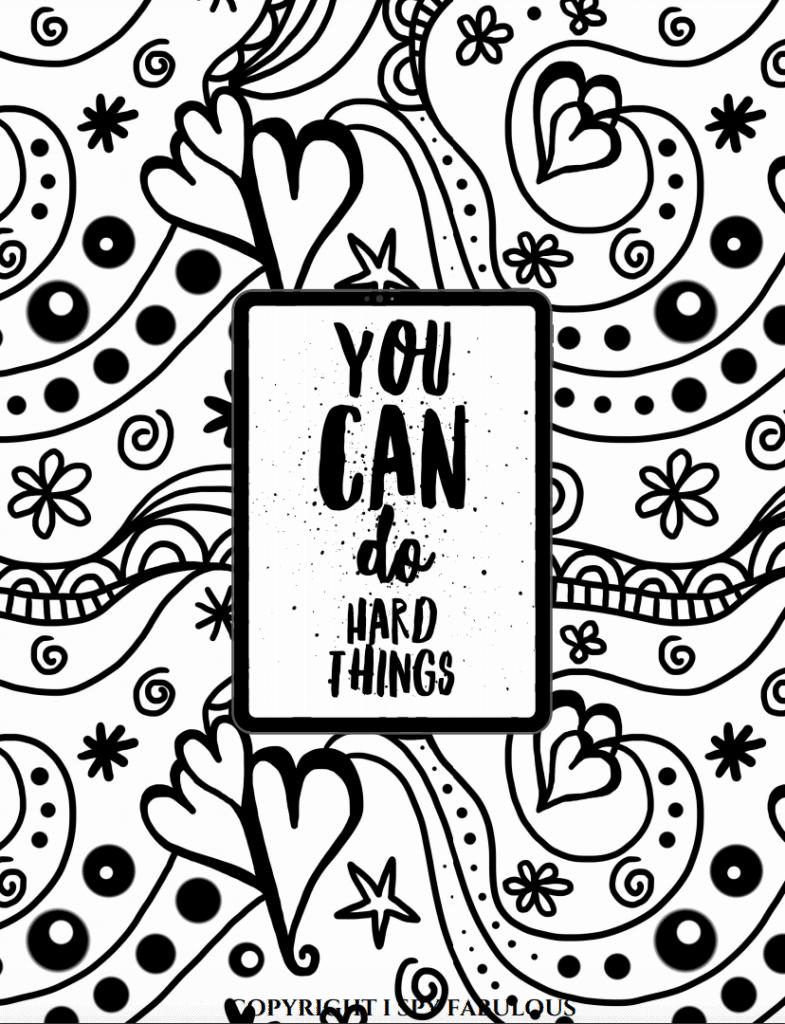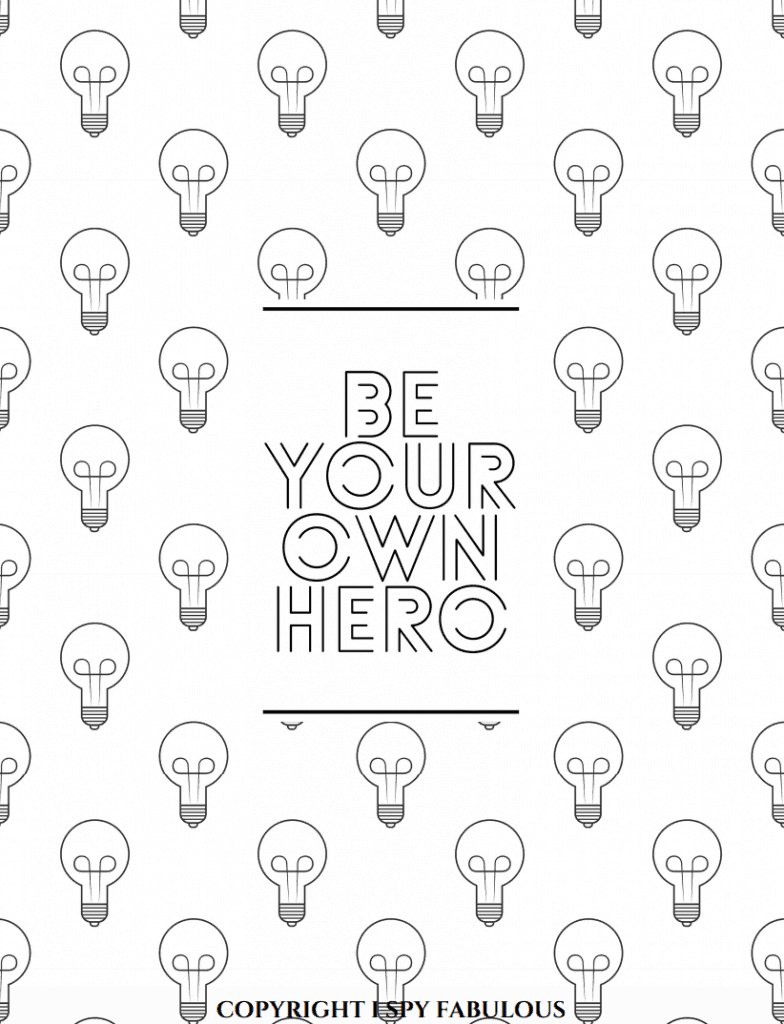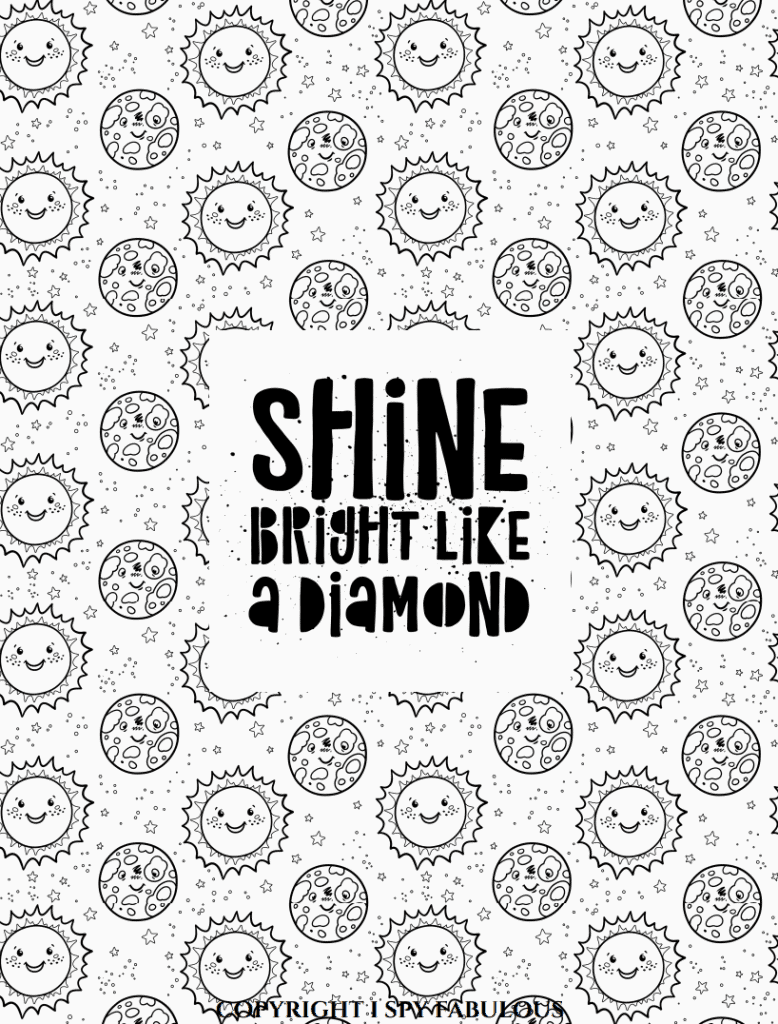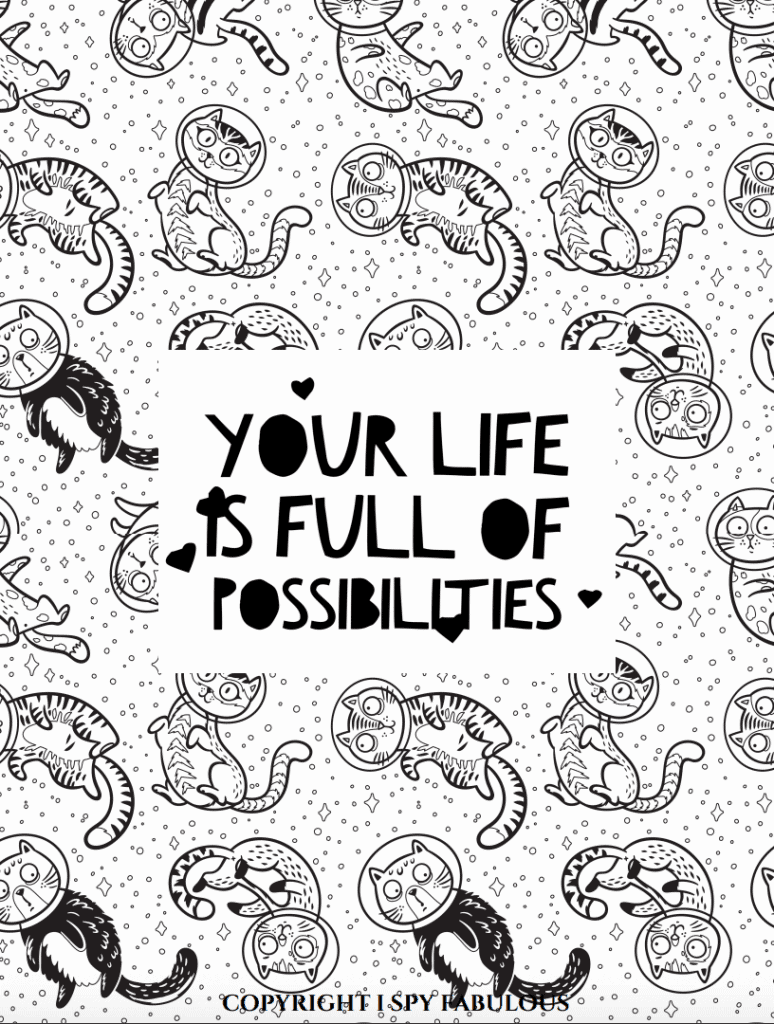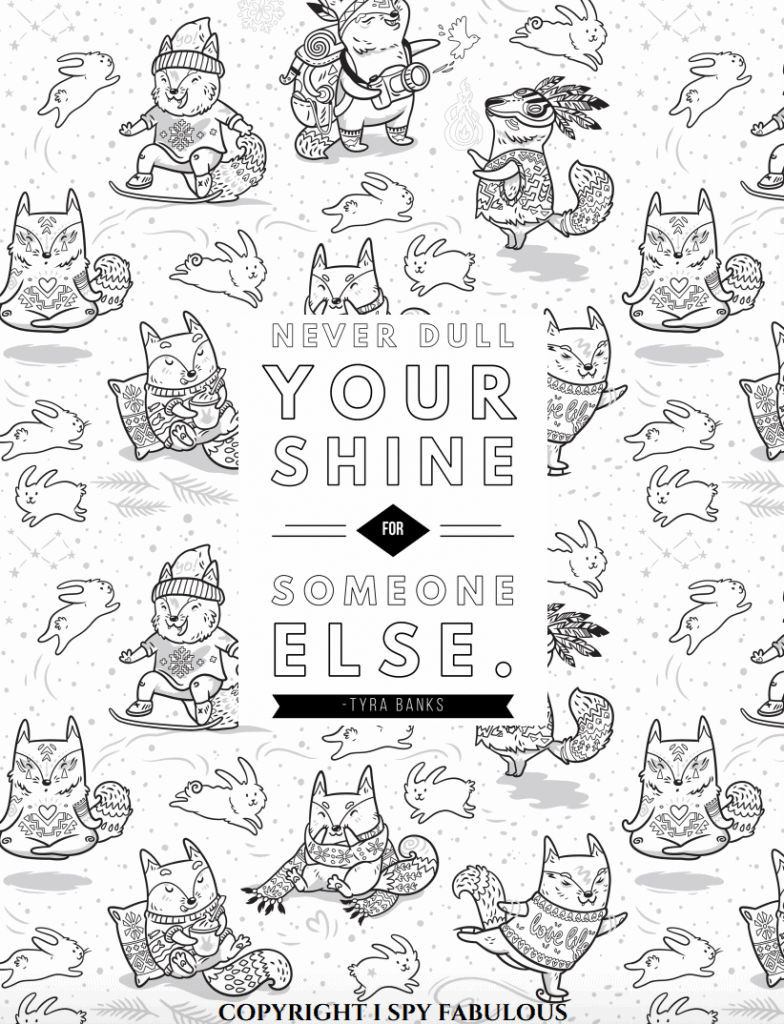 Get More!
If you and your teen love this kind of thing, consider checking out full set of printables!
Powerful Quotes to Inspire!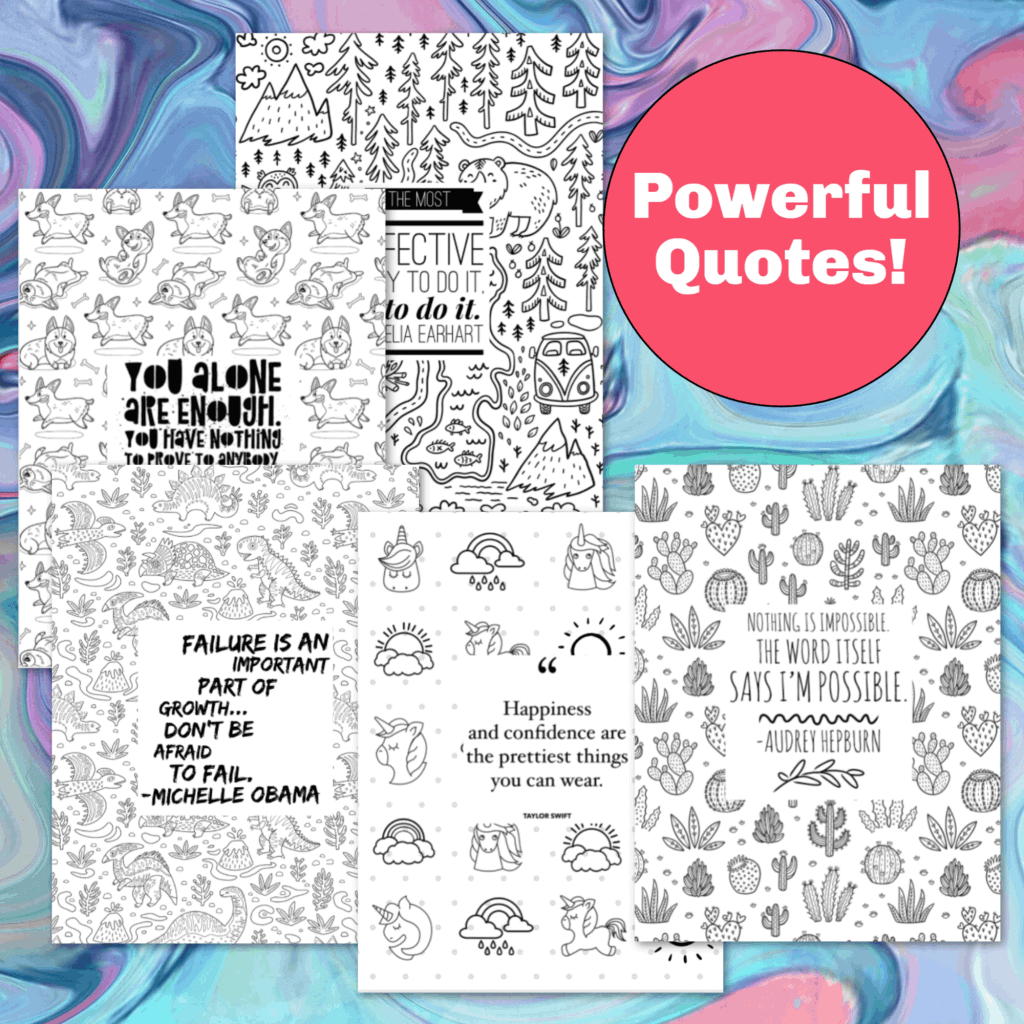 Pretty awesome!
*****
I loved designing these and hope you and your loved ones will enjoy them, too!
If you are looking for more great freebies, check out this post where I give you 5 free comic book pages with prompts to download for free.
Or, check out the full length book for your favorite teen here.
Have a fabulous day,
E