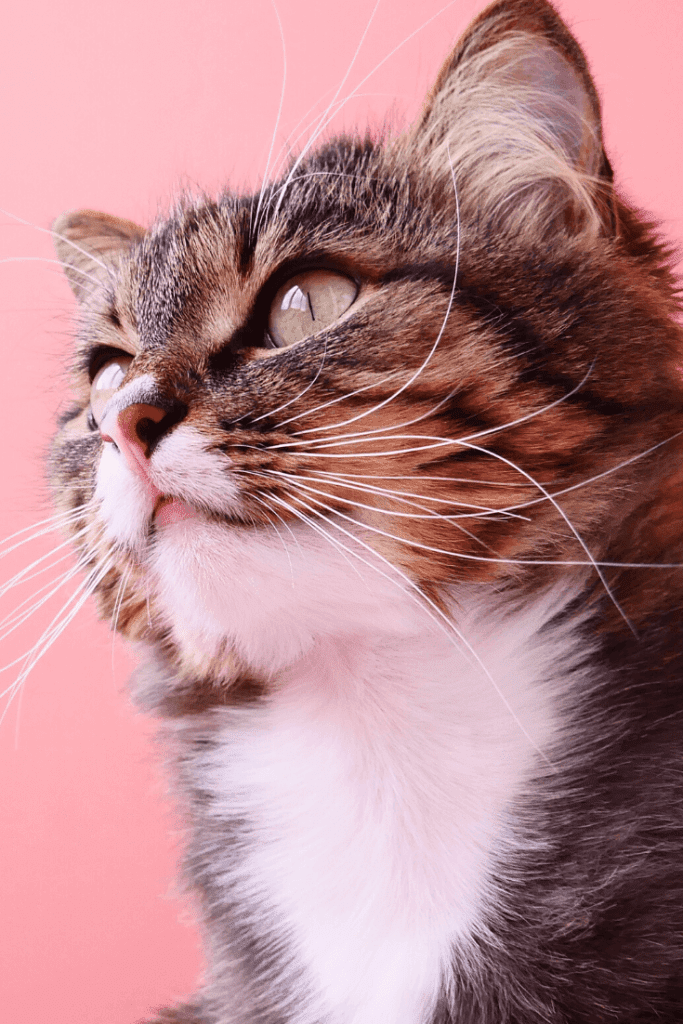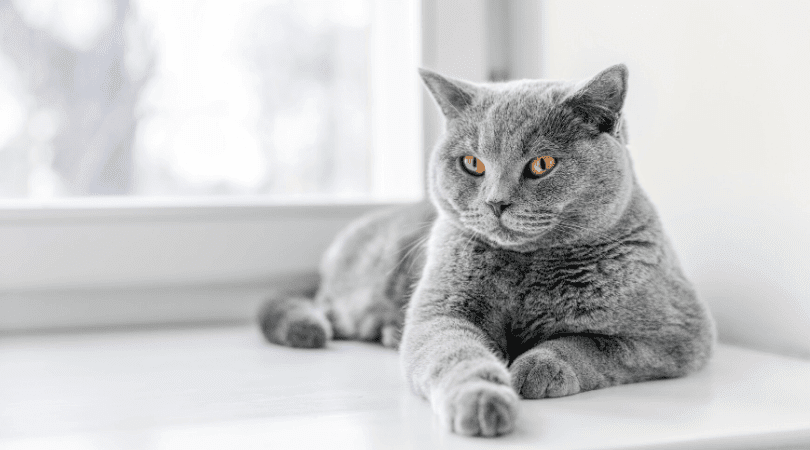 I grew up in a house that didn't really have a lot of pets. There was a brief moment with some hamsters and after a few midnight surprises from the one we named "Houdini", we went back to being a pet-free home.
So, when I married into a family that treats their Persian cats like members of the family, it was a fun, new experience for me.
Also, I have become quite the aficionado of cat things over the years. I've found some truly adorable gifts for these cat lovers that also serve a purpose and add value – with the added bonus of being purrfect.
Sorry. I couldn't help myself.
Let's jump in and take a look at the best gifts for cat lovers. For even more great gift ideas, check out my new gift guide for animal lovers here.
The Best Gifts for Cat Lovers:
Heads up, affiliate links are used below.
This adorable glass tea cup comes in 5 colors and has three pieces:
The glass body which is made of BPA free, food grade high heat borosilicate glass
The spill-free lid which is made of high quality plastic. The lid locks into place and is easy to clean.
The removable stainless steel strainer that will filter out tea leaves or coffee grounds
Plus, the set comes with a free coaster, too.
All for a super affordable price!
Meow.
I'm so in love with this retro cat bed, I want a cat just so I can buy it.
Or, I can buy it as a gift for the cat lovers in my life and
I can live vicariously through them!
Win win!
Designed to accommodate up to a 14lb. cat and comes in three beautiful colors: this lovely icy blue, a soft pink and a classic white.
The opening allows for the cat to get in and out with the contents getting out and making a big mess.
This is especially great for homes with kids, because it'll keep little ones from playing with the cat litter.
Please and thank you.
This fantastic cat themed pour over
was such a hit for one of my favorite cat lovers this Christmas! I was so excited when I found it, because it's such a perfect combination of a super usable, well-made gift and cat love.
Use this to make fresh coffee using standard coffee filters, your favorite coffee grounds, and hot water. The cup holds 12oz. – but nobody will judge you for going for seconds or thirds.
The whole thing is made of porcelain and is dishwasher and microwave safe.
I just snagged one of these for an upcoming birthday! The weight of this is awesome. It's actually a really well-made, attractive bottle opener – that just also happens to be in the shape of a cat head.
So, if you're worried that it's just a trinket that will get pushed aside for more functional tools, don't be.
I would use this and I'm not particularly obsessed with cat shaped things.
Yet.
This cute and functional cat scratching post and hammock has thousands of great reviews.
Seriously. Thousands.
Plus, the
classic colors won't clash with your chic farmhouse decor.
Come on, we all know that matters.
6. Feandrea Multi-Level Cat Tree:
If you want to bring your a-game and really wow the cat lover in your life, this awesome cat tree will make both cat and owner very happy.
With perfect reviews and available in several colors, this is the ultimate, mega gift.
Go ahead. Be the hero.
Listen, I could tell you how many reviews this sweet little unsuspecting cat slippers have – but you probably wouldn't believe me anyway.
I mean, I was shook.
Plus, these look super cozy and warm, which is kind of what I'm looking for in a slipper.
Made from soft fleece with anti-slip soles and available in 8 colors, there's a cat slipper for every cat lover in your life.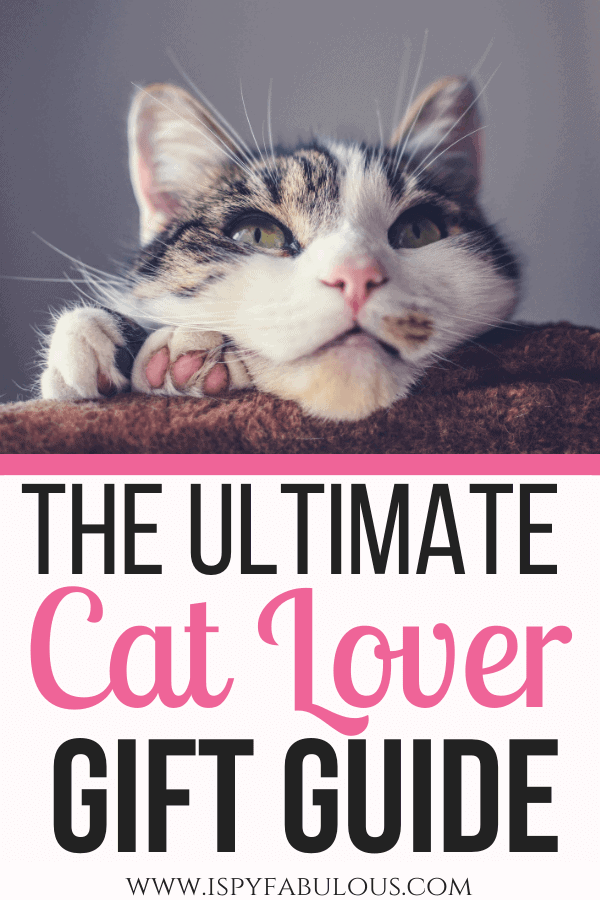 Maybe you don't like slippers. That's cool.
These cat socks are totes adorbs, too, and everyone loves socks. So, if you're gifting something to a cat lover that may not use slippers, I bet they'd still appreciate these novelty cat socks.
The colors, print and design are neutral enough, too, so they're not as in yo face as a lot of other novelty socks.
No judgement if that's your thing.
This super cute cat light
is made of BPA free washable silicone and has various color options.
Because it's lightweight, adults and kids can easily move it around, making it perfect for a night light, too.
A great little gift any cat lover will love.
Show some cat love with this cat mom sweatshirt, which also comes in a t-shirt option. At time of posting, there were 4 color options (red is my favorite).
Give your cat loving person the gift of a cute lunch in this cat thermos with matching spoon.
Made with stainless steel and BPA free plastic
, this is as well-made as it is adorable.
Okay, yes, this is fabulous. Stay organized and express your love for cats with this woven cat basket.
Generously sized and available in three colors, you can tell your cat lover that this is also 100% ECO cotton, too.
Now that's the gift that keeps on giving.
Is your
town BYOB now? Mine is and I'm actually loving it. I get to buy super cute reusable bags and they are far easier to carry than plastic bags that cut into my arms or do this:
So, make the shopping experience meow pleasant with these cat printed reusable bags!
All 6 come in a set for under $20, can be machine washed and can hold over 50lbs in weight.
YAS.
I cracked up when I saw this one. When we catsit for family, I feel like we never know what we are going to walk into.
One of the cats is very temperamental and has been known to leave "gifts" when they are out of town, as a form of protest for being left behind.
So, I think any cat lover would find the humor in this silly book.
What a fun, creative gift for a cat lover!
I love Monopoly and think this would be such a great gift.
I especially love the game pieces – the milk, fish and mouse.
Genius.
****
Have you given any of these gifts before?
I've given a lot of these – to rave reviews – and have the others on my list for upcoming celebrations (Catopoly- I'm looking at you!).
If you love gift guides, check out the other ones on the blog:
Have a fabulous day,
E