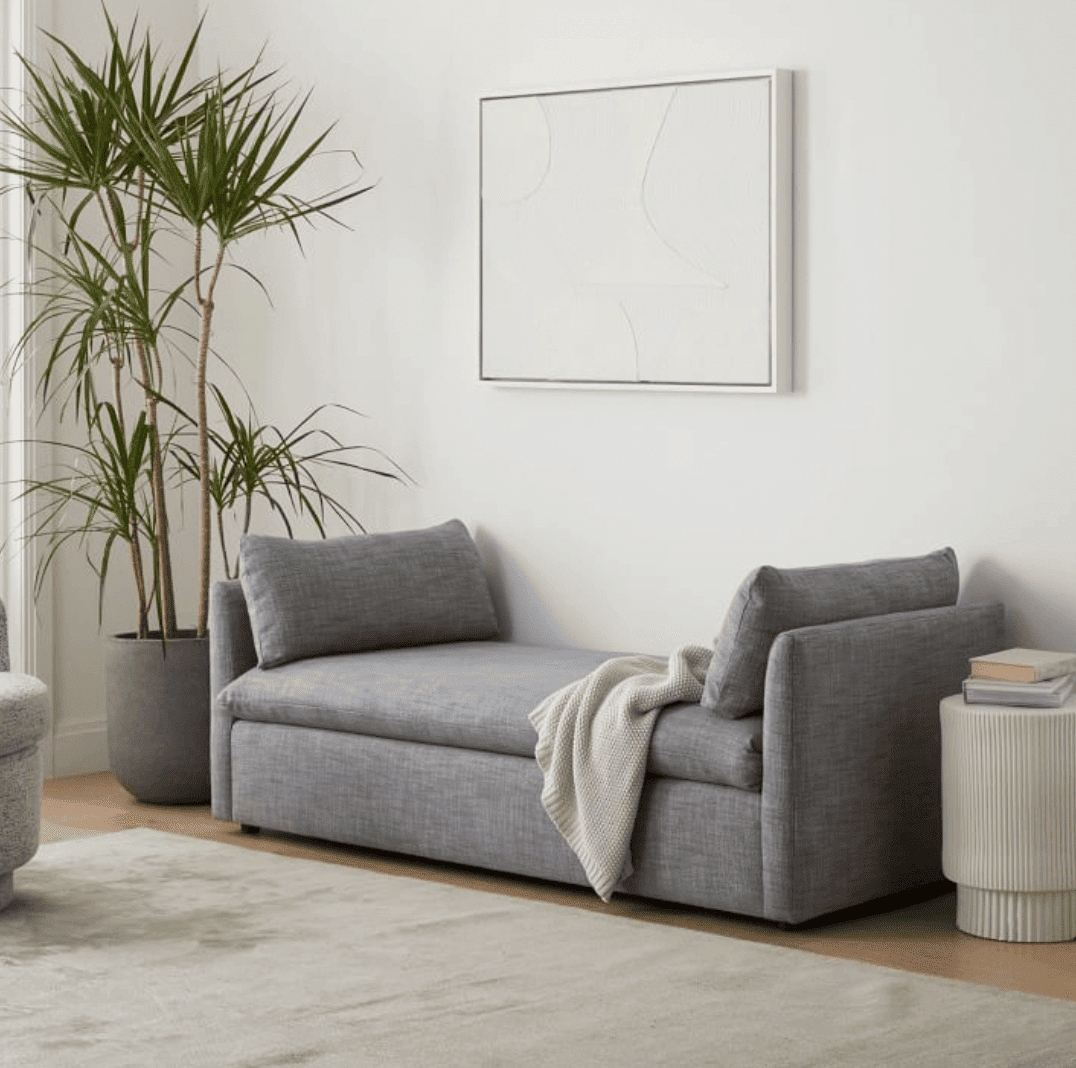 Gotta love a good daybed. I've been seeing more daybeds show up in living rooms, positioned near fire places instead of separate chairs. It's definitely a move that says – my house is for relaxing and not to be staged.
Personally, I think we would use a daybed in our living room a lot more than we use the chair we have, so it's something I'm actually considering switching out for one of these.
I love that both of these are available in lots of different fabrics and have those cushy pillows on either side. Plus, 86 inches of width is going to make these cozy for pretty much anyone. In fact, you might even be able to fit two people on this thing.
Here's both daybed options, so you can find the right one for your home and budget:
Shop The Look: Arhaus Pavo Daybed & Similar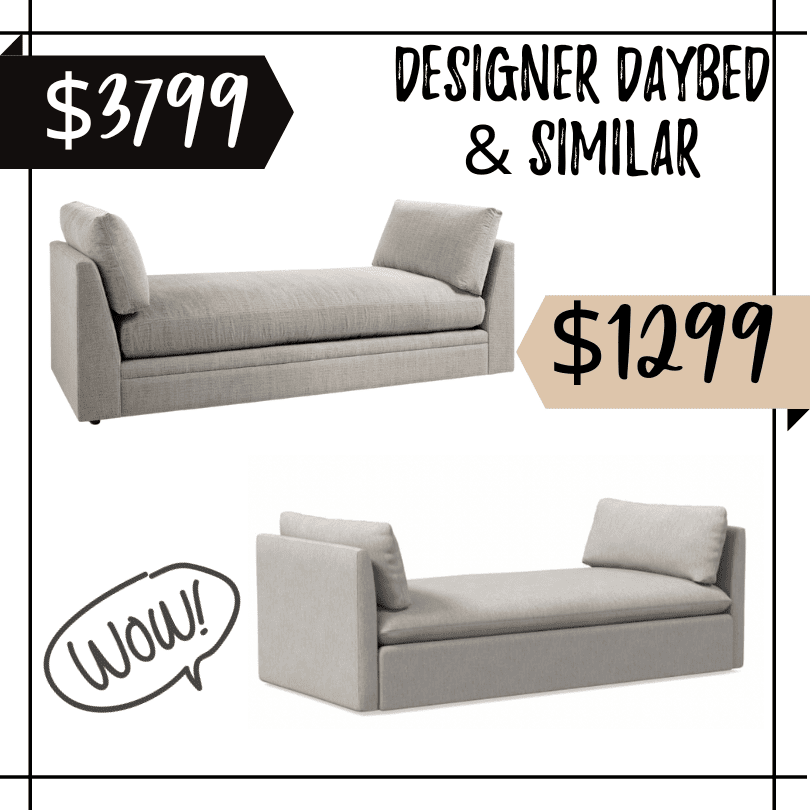 Arhaus Pavo Daybed $3799 – A gorgeous, cozy daybed that is 86 inch wide and available in tons of beautiful fabrics.
West Elm Shelter Daybed $1299 – In the 86 inch option, it'll be a similar size to the Arhaus. There's also a petite option that will save you a bit more. For either, you'll have your choice of many fabrics.
You really can't go wrong with either of these daybeds. It just comes down to the fabric options you want and what kind of construction you prefer. You can check them both out for more details if you're looking for something similar.
*Affiliate links are used here, which means at no cost to you, I may receive a commission at no cost to you. Thank you!
More Shop The Look Posts:
Looking for more coastal chic home decor? I'm a big fan of the style and have lots of posts you might love. Take a look at these:
HOW TO SAVE MONEY ON HOME DECOR:
Before you buy anything, make sure you're getting cashback on your purchases. I get hundreds of dollars in cash back every year just by using Rakuten. I've gotten over $500 cash back in just the last year on purchases I was going to make anyway. So, don't forget to use Rakuten if you're making purchases online. They also run deals for new referrals where you can get $30 cash back after making your first purchase of $30 or more, so you can save even more if you're new to using them. Sign up here.
***
Have a fabulous day,
E