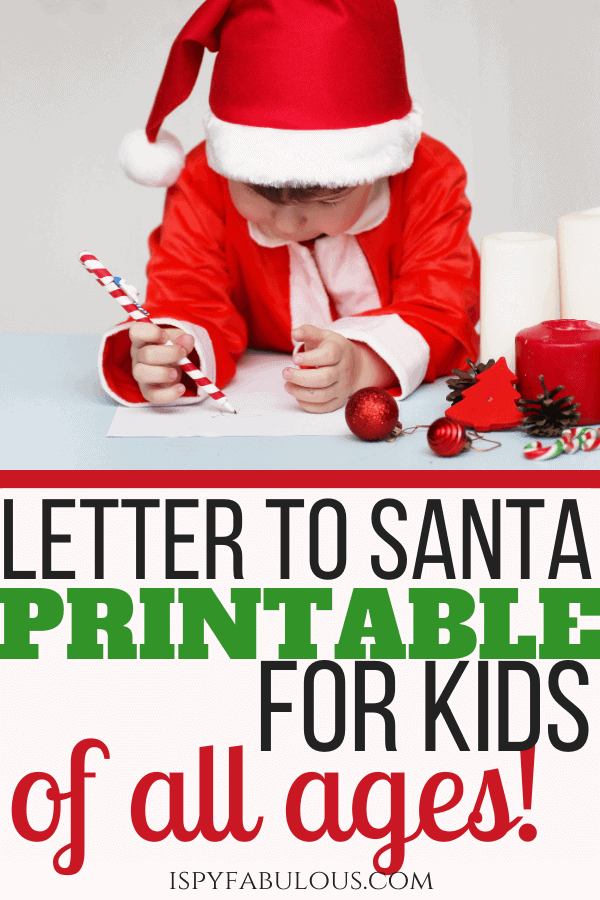 Writing to Santa is one of those magical moments in life.
I'm so excited that my oldest is now old enough to start writing some Christmas wish list letters.
I even bought this adorable Christmas mailbox for him to "mail" his letters.
So, of course I had to design him some super special Dear Santa letter templates.
Free Printable Letter to Santa:
I made two designs, since I have kids of all ages over here. Ha!
One of these is for older kids who are able to write more complete sentences and have their own ideas of what they'd like to say.
The other is a fill-in-the-blank style Christmas wish list that gives them a little more structure to share their ideas.
Can you tell I used to be an English teacher?
#GoodTimes
Free Printable Christmas Wish List:
To print the Christmas letters, all you have to do is click on the picture below and it's yours.
It'll open up a new screen where you can download and print.
Easy.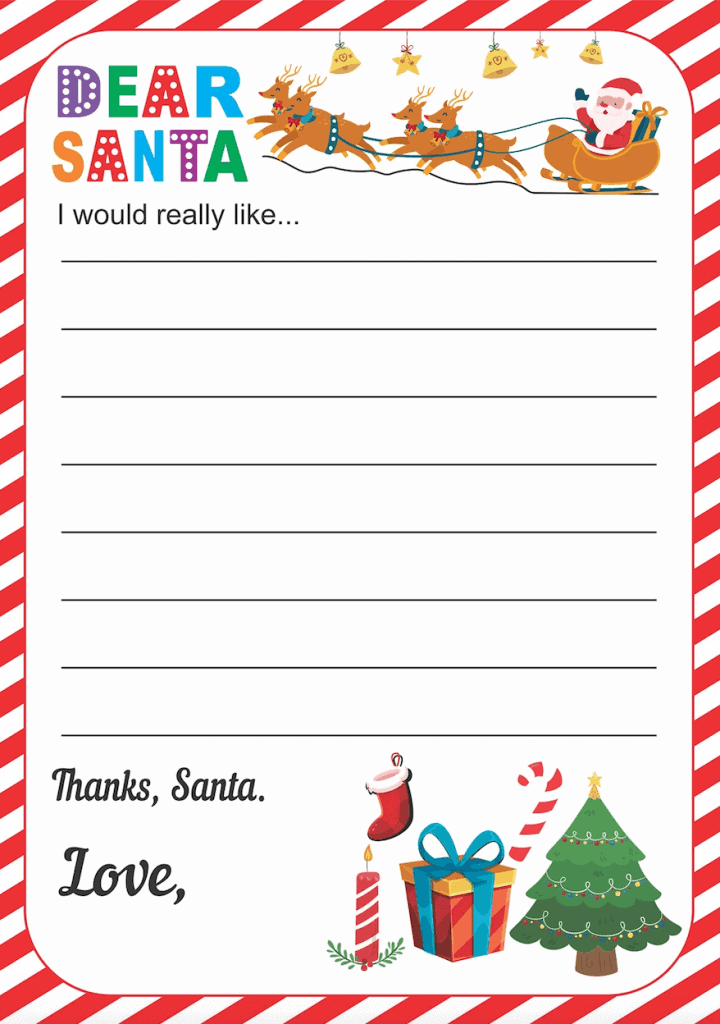 Which one is your favorite?
If you are looking for more holiday fun, feel free to check out my free Christmas Tree Word Search
or this free I Spy christmas activity printable! Or, download this free Christmas Activity Countdown – with 24 days of activities you can do with your kids!
And, if you're still shopping – grab my free Christmas gift tracker printable!
Or, if you're looking for shopping ideas, I've written a bunch of fun gift guides:
****
Do you have a beloved Christmas tradition?
Be sure to tell us in the comments below!
Have a fabulous day,
E