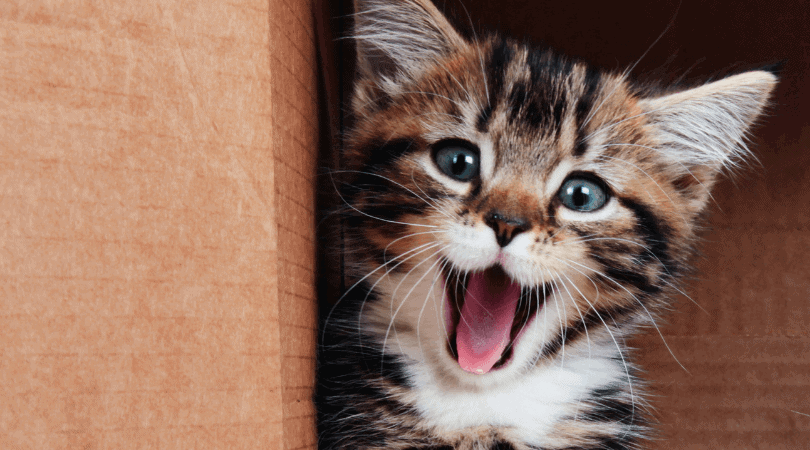 I've been proudly sharing pics of our adorable new puppy and it's generated a lot of questions like, "What breed?" and "Where did you get him?" So, I thought I'd put together a post to give you all the deets on how we adopted our sweet Zorro.
We worked with a foster-based rescue where all of their pets are in warm, loving homes while they get all needed medical care and wait to be adopted. But, because of the way they often find the pets, they don't always know all the details about the pet's breed or overall health.
For example, with our puppy, they knew the mama dog, her breed and disposition, because they rescued her, too. The story of what she and the puppies went through absolutely blew my mind. Luckily, the mama and all 13 of her puppies survived and are healthy and adopted today thanks to the rescue group's great work.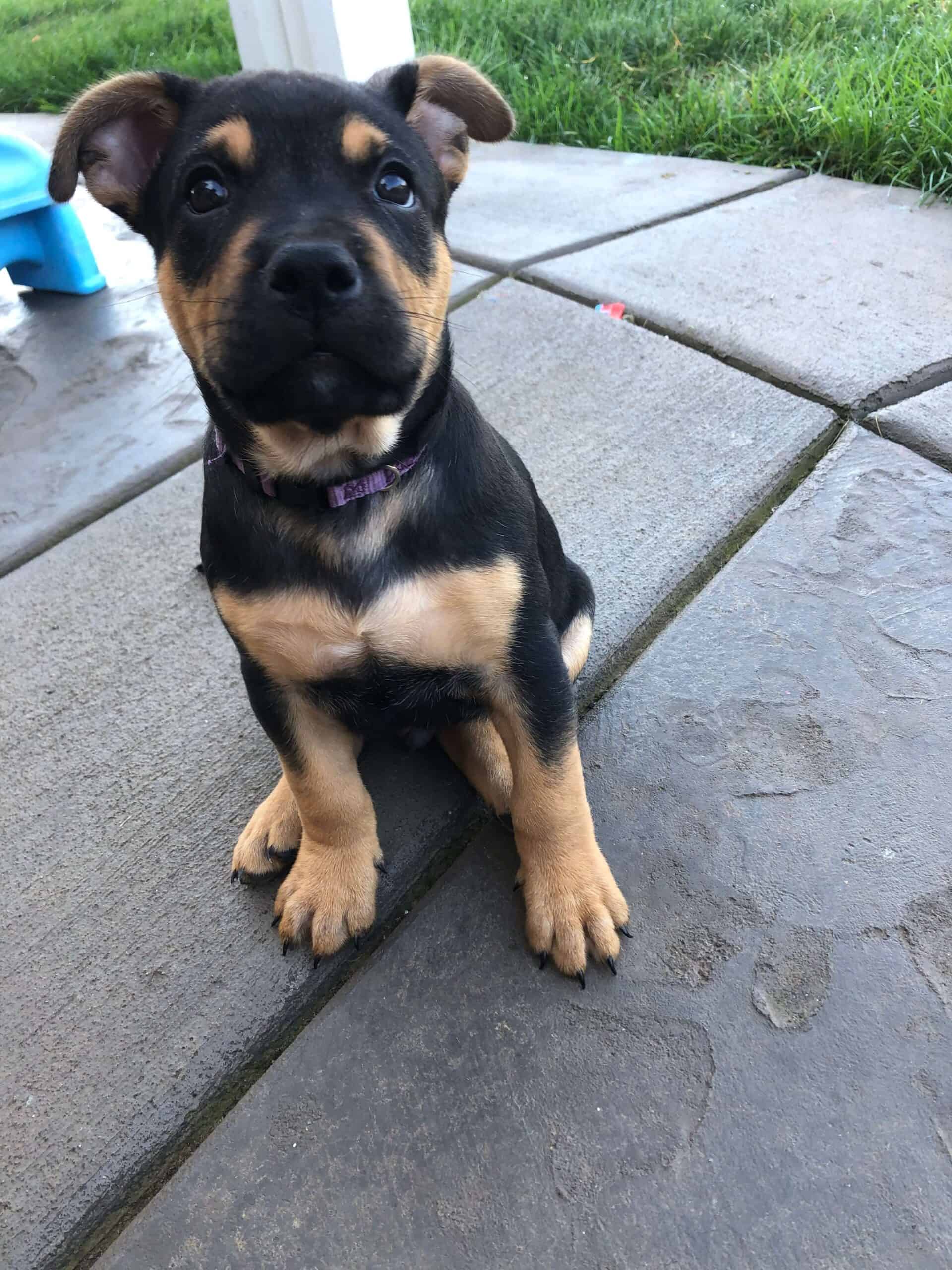 But, they have no idea who the potential fathers are for the litter, so we don't really know the mix of breeds. We only know he is part cattle dog mix. Some of the siblings had some pit characteristics, but Zorro looks different from the others, with almost rottweiler or doberman markings. We plan to get a DNA test done at some point to find out for sure, just for our own curiosity.
Having gone through this process, it's given us a lot of experience adopting from a shelter and a rescue. So, I thought I would share the pros and cons, from our perspective, on adopting a cat or dog.
1. Adopting Saves a Pet's Life: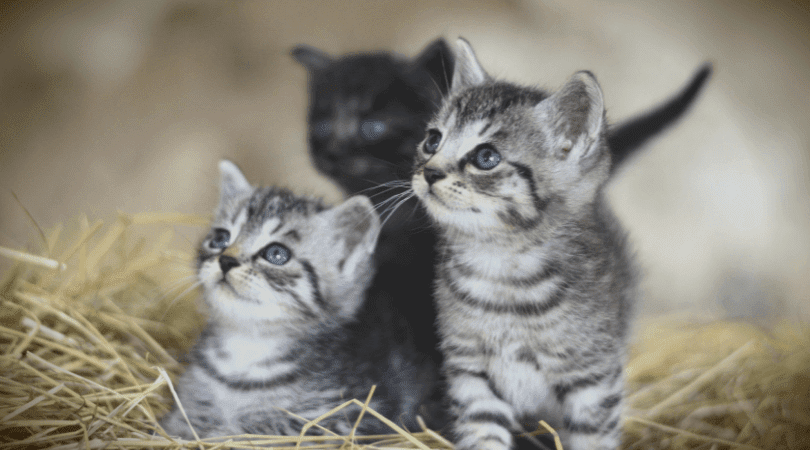 Those expensive breeders are going to find a home for their pups, regardless of the price tag, but the pets taken in by a rescue or a shelter may never experience a loving home environment. So, when you choose to adopt a dog or cat, you are really giving that animal a chance for a new life that they may never have. For shelter dogs, they often lived very sad lives before ending up in the shelter and you might be giving them the best life they could ever have.
While Zorro was adopted from a rescue, one of our former furry family members was a shelter pup. She was, quite literally, one of the best dogs I have ever met. She is the dog that cured me of my major dog phobia. My cousin also picked up a kitten at a shelter and she is the sweetest cat I've ever known. She is so friendly, too. So, we were also looking at local shelters as well as rescues for our new pup. We kept out options open and checked several sites each week until we adopted Zorro.
Even though there were some specific breeds that I was really interested in, I felt more strongly about saving a pet's life than having a specific pure bred dog and that really motivated us to stick with the ups and downs of adopting.
2. Adopting Gives You Lots of Options: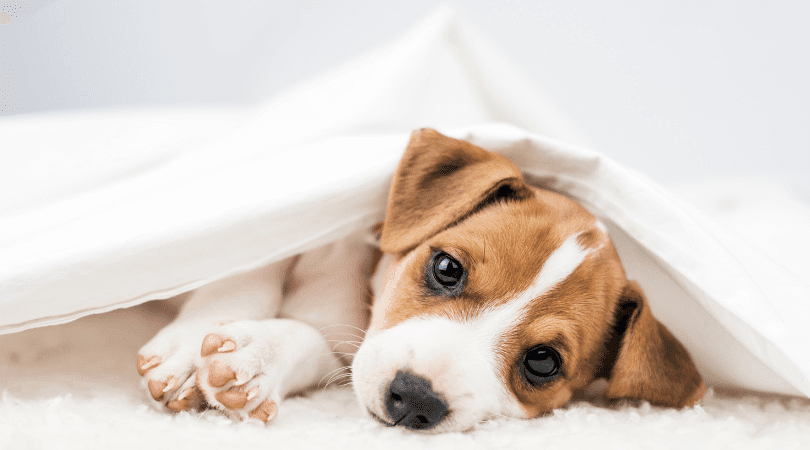 Something I loved about the adopting process was how many different types of pets we saw over the 6 months that we were looking. Waiting for a littler from a breeder can take just as long, but you're only looking at one breed. With adopting, you see all kinds of mixes, personalities, ages and more. I thought it was really fun to see all of the different pictures and types of animals as we were looking. At first, we weren't totally sure if we'd be getting a dog or a cat, a puppy or a kitten, and we just stayed open to whatever direction we felt led to. This is not something you can do when working with a breeder who wants a down payment and sometimes even has a waiting list for a litter.
However, one of the downsides to this is that if you fall in love with a certain pet and you aren't able to adopt that one, you won't know if a similar pet will be taken in. This happened to me with one of the first pets I applied for. When I saw the picture of the little teddy bear looking dog named Bear, I sent in an application to Hearts for Paws as soon as I could. But, the process of getting approved and becoming eligible to adopt took awhile, so Bear was gone.
This is something that you'll have to roll with if you're looking to adopt. Stick with it and you'll end up with the pet that is just right for you.
Something I did to help with this is follow multiple rescue groups and regularly check local shelters to keep my options open. Many of them also post on sites like Adopt-a-Pet, too.
3. Adopting Is More Affordable: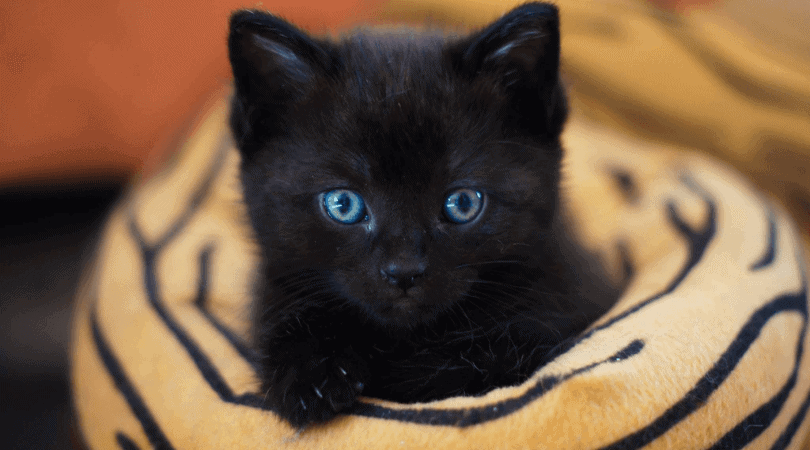 Let me start by saying: getting a new pet costs money, especially if you look at the life of caring for that pet, including any potential medical bills. Our older dog, Zoey, developed toe cancer last year and it was thousands of dollars we weren't expecting to get her back to health.
However, adopting a pet is going to be more affordable upfront than working with a breeder. The adoption fee or donation is usually in the hundreds. Sometimes, it'll be even lower. This means the cost of caring for that pet is being covered by charitable donations instead of you paying like you would to a breeder.
So, compared to the price of a pure bred, it's much less. I have met people recently who paid $2500, $4000 and even $8000 for a particular breed of cat or dog. They knew exactly what they wanted and were willing to pay that price.
Plus, with adopting, they might already have vaccines and a microchip. Older pets will already be spayed/neutered and have all medical needs cared for. For the rescue we worked with, Zorro had his first round of vaccines, came with a microchip we can use and we will also get reimbursed for some of his neuter surgery.
So, you'll save on the upfront costs, but you'll still need to budget for supplies, training and any future vet services.
4. Adopting Is An Eye-Opening Experience:
If you plan to adopt, you'll probably end up looking at several local shelters and rescues. This process is going to be really eye-opening and will pull at your heart strings. It's difficult to see the condition of the animals and read the stories of how they were found.
It's important to know these things, though, especially if you are thinking of taking one of them home. These life experiences before you found them will become part of who they are, their temperament, their fears and triggers. The more you know about them, the better equipped you'll be to bond with your new pet and work with them.
Plus, I have found that this knowledge has given me even more of a passion to do what I can to help now and to also raise children that understand how to treat all living things, including animals.
It has also made me realize how important it is to keep a pet, even when it's frustrating and expensive. The puppy years can be a real challenge, too, but thinking about my dog being in a shelter or waiting in a foster home to be adopted for months or years is heartbreaking. If you're struggling with your pet, check out dog trainers on Instagram. I follow a few of them and they give away so much incredible content for free. I see their posts and stories in my feed and it's always great reminders of ways to raise a healthy, well-trained pet.
If you're looking for some great dog training accounts to follow, try @jwdogtraining, @nicholberrygoldens and @consciousdogtraining.
5. Adopting Makes Room For More Pets: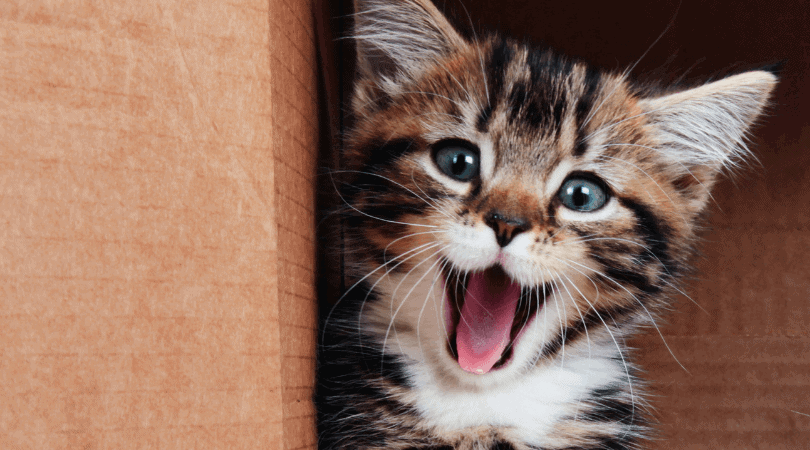 Every time someone chooses to adopt through a shelter or rescue, a spot becomes available for another pet in need. The rescue we adopted from has been sharing online that they are full. Their fosters are all full and they are turning away animals every day because there is just nowhere to put them.
This is heartbreaking. There are more animals needing a foster or permanent home than there is room for them and shelters are at capacity, too.
So, just know that when you choose to adopt, you are not just saving your pet's life – but also more lives that now get a place and a second chance for a great life.
3 Reasons Not To Adopt a Pet: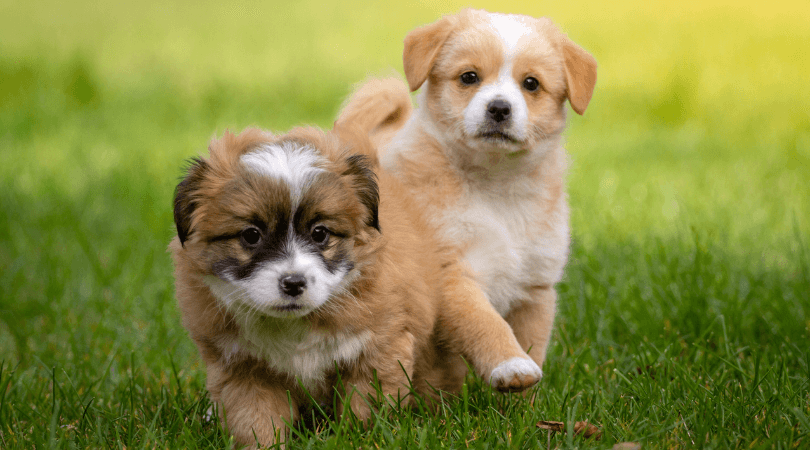 Now, nothing is perfect. When it comes to long-term commitment, like a new pet, you'll always have to take the good with the bad. For example, sure they are cute and cuddly, but they'll also have bathroom accidents while you're potty training.
There are a couple of reasons that you should not adopt a dog or cat from a shelter or rescue. First, if you are not a patient person and willing to work through any potential fears or triggers and also spend time to train them or re-train them in areas where they need it, you may not want to adopt or get a pet. Pets are a ton of work and they need a lot of time, especially puppies! If the pet has had bad experiences, you'll need some knowledge of how to help them work through it and be willing to commit to that work.
Second, adopting can have its ups and downs. It can take awhile to move through the adoption process and then you can apply to meet certain pups, but they are often adopted before it's your turn. Or, there are times when the foster or shelter will say that you are not a good match for a particular pet. Stick with it and keep looking and it'll come together. It took us about 6 months from beginning to end and there were definitely a few disappointments in there. But, in the end, it will all work out. Don't give up.
Third, I have heard some people say they don't want to adopt, because the pet could have health issues or have a breed that will make them aggressive. I think meeting some foster and shelter animals will dispel these misconceptions really quickly. From the pets we have had and the ones we have met, they are the sweetest pets ever. The loyalty of an adopted pup is on another level. It's a beautiful thing to see.
******
If you've been thinking about adopting a pet, instead of working with a breeder, I hope this post answered some of your questions!
Once you find your perfect pet, you'll need a great name. Check out some of these posts with the best pet names:
PREPARING FOR A NEW PUPPY:
If you're bringing home a new puppy, you'll want to have some basic supplies and plan for the transition. I wrote a fun post with easy tips for bringing them home and getting started with your new pup. Check it out here.
And, for our favorite dog products and supplies, you may like this post.
Also, if you're looking for gift ideas for an animal lover, you won't want to miss this post.
As always, thanks for reading. Good luck naming your new pup!
Have a fabulous day,
E