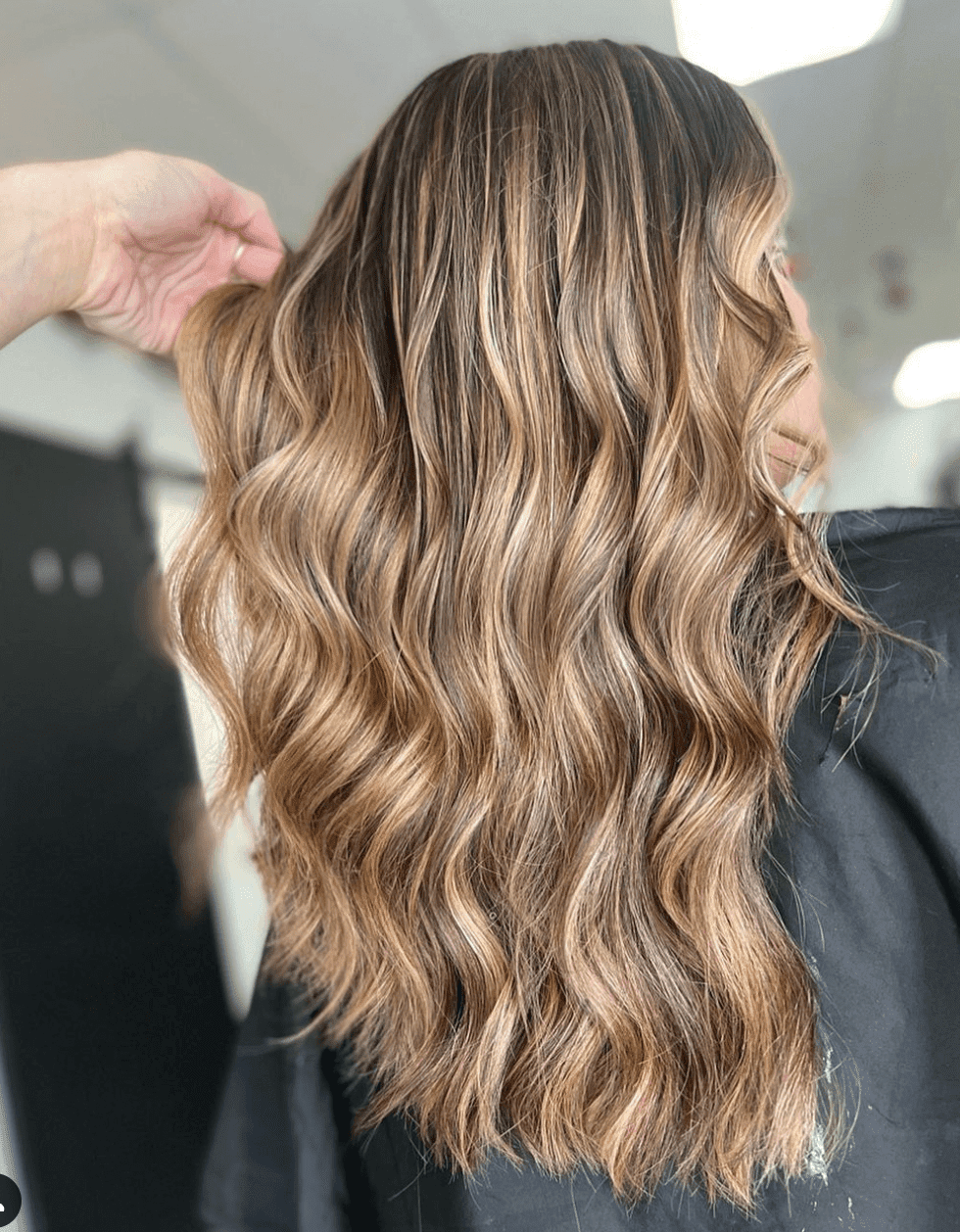 Sometimes you don't want blonde and you don't want brown – but you want something in between. That's where caramel toned balayage comes in hot with the perfect hair color.
The range of options with caramel tones is seemingly endless, from rich, warm caramels to lighter tones verging on honey. They play well with others – mixing perfectly with both dark brown bases the color of brownie batter and lighter browns and dark blondes that just need a little pop.
I have been coloring my hair for decades and while I've tried almost every color of the hair rainbow, I've most often found myself leaning towards medium warm browns with caramel tones. That's why this collection of caramel balayage looks is one of my all-time favorites.
So, if you're looking for some major caramel balayage hair inspo – let's take a look at these color combos you'll want immediately.
25 Best Caramel Balayage Looks:
While I wish I could take credit for this work, these artists deserve credit due, so see each picture for a link to their Instagram page where you can find them, gawk at their stunning work and maybe even find them at a salon nearest you. These stylists are masters at color correction, balayage, foilyage, color melts and all the things.
Behold! The most stunning caramel balayage combos I've seen yet!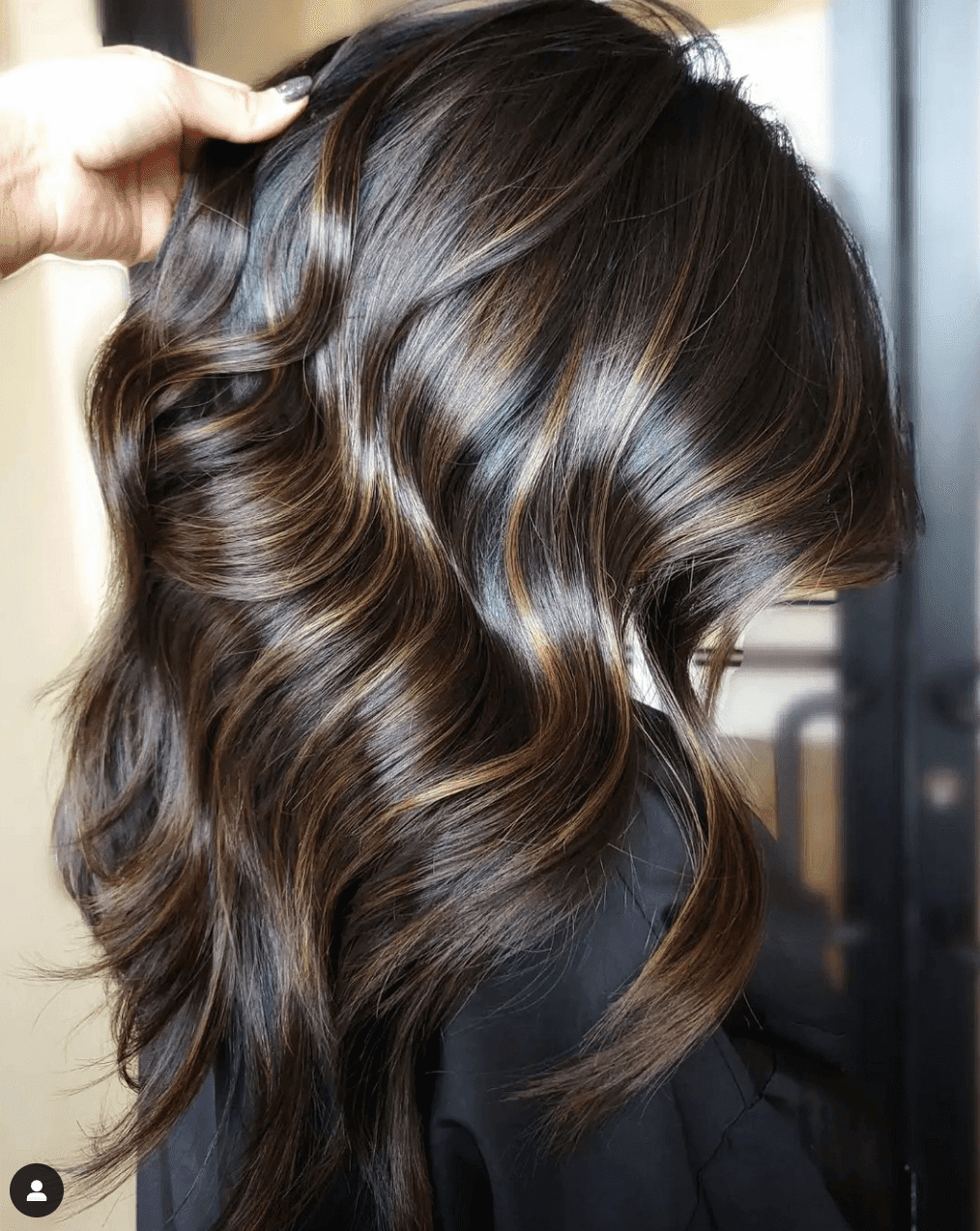 This was a melt and Glaze session, Jinal got her Foilyage back in August, so this appointment was all about refreshing her tones again. She gets it foiled twice a year, so I recommend a Glaze and trim in between!
She also shares exactly what she used, so head to her post to get all the juicy info!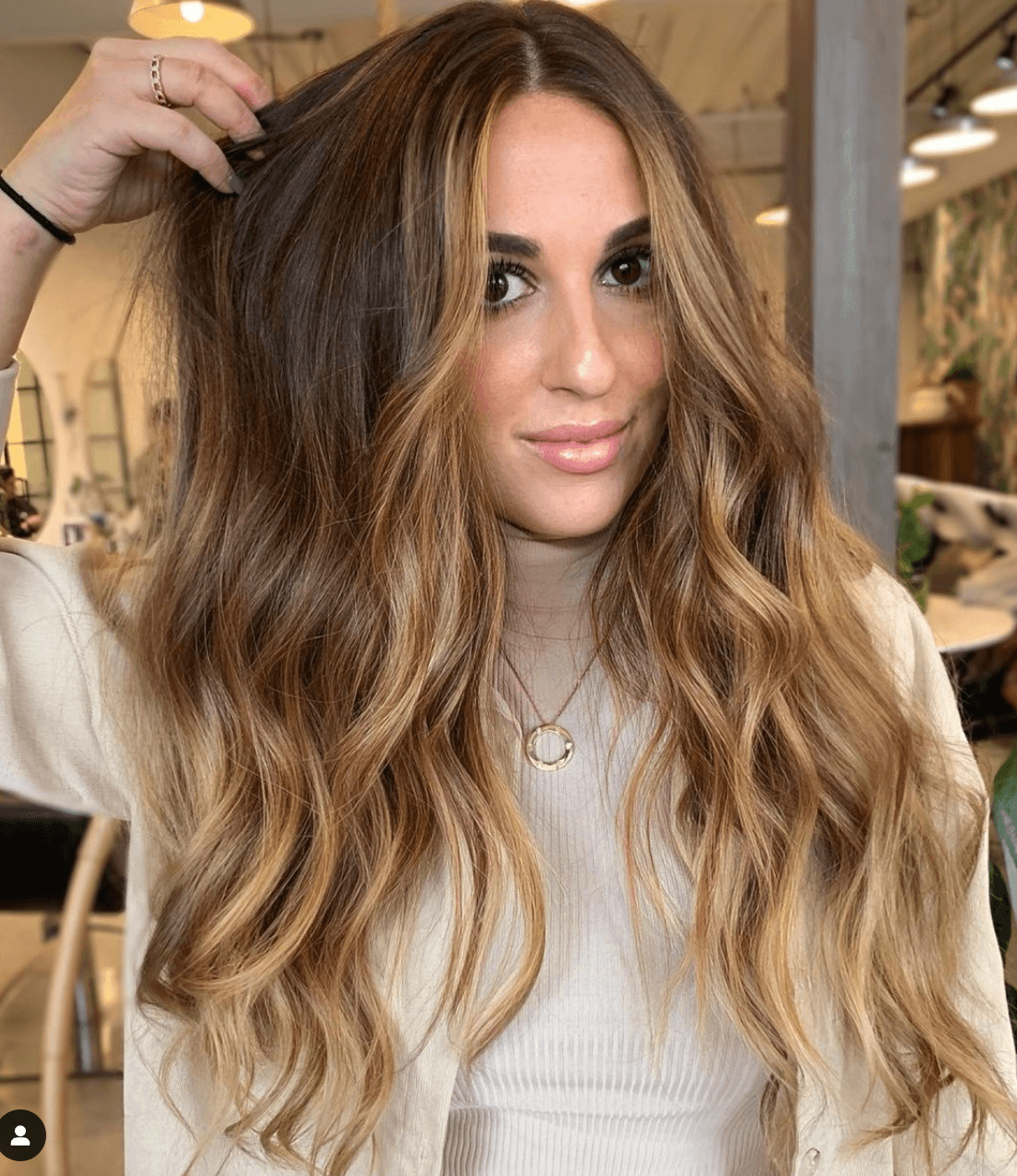 Soft, caramely tendrils blend seamlessly with her light brown base for that perfect sunkissed look!
3. Dimensional Fall Brunette by @colorbymarina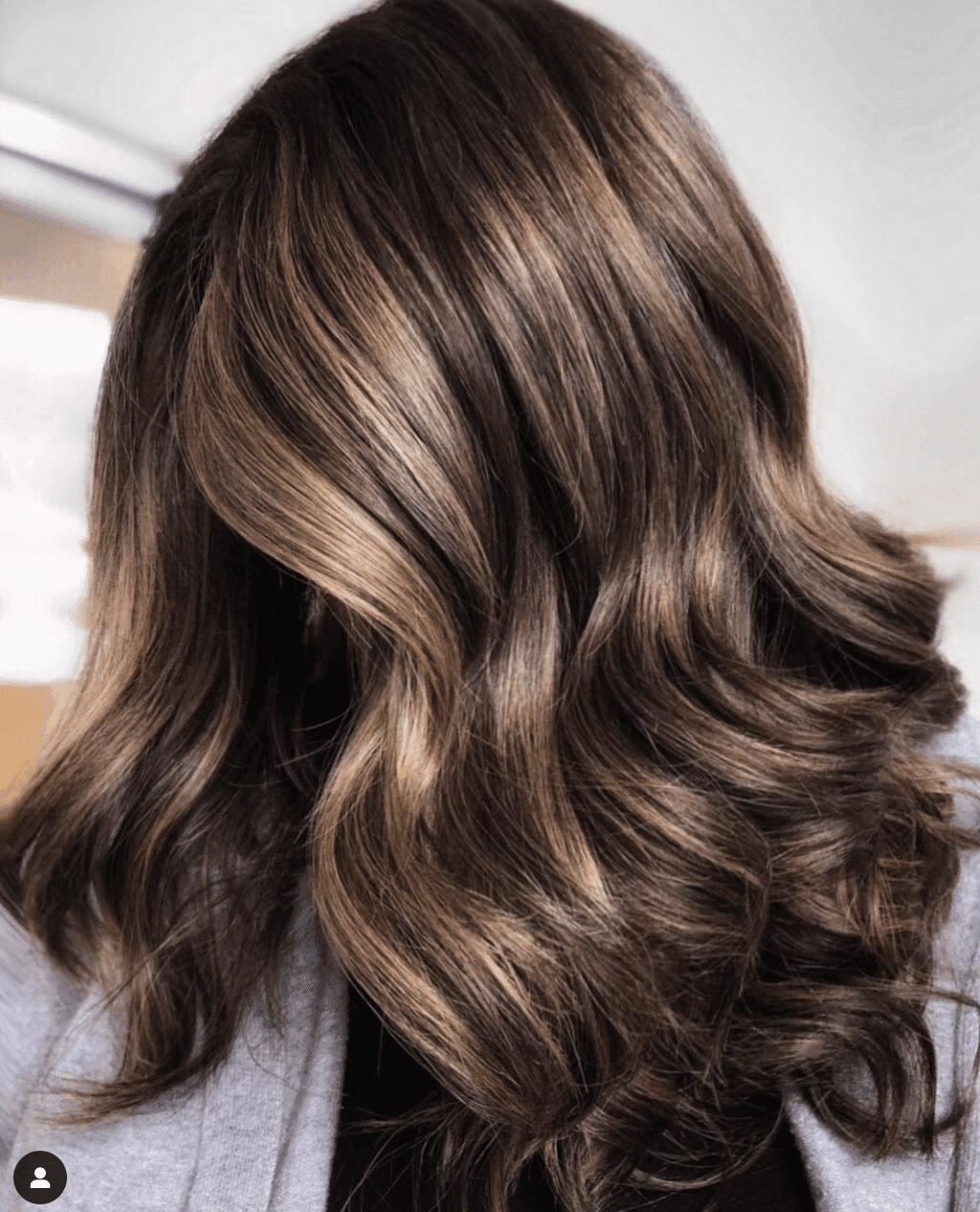 Blown away by this shimmering, stunning, layered brunette look. Pops of caramel bring lightness to the overall look. This is one of so many looks by Marina that are absolutely gorgeous.
If you're in Pennsylvania, check out this lived-in color specialist. Find her here.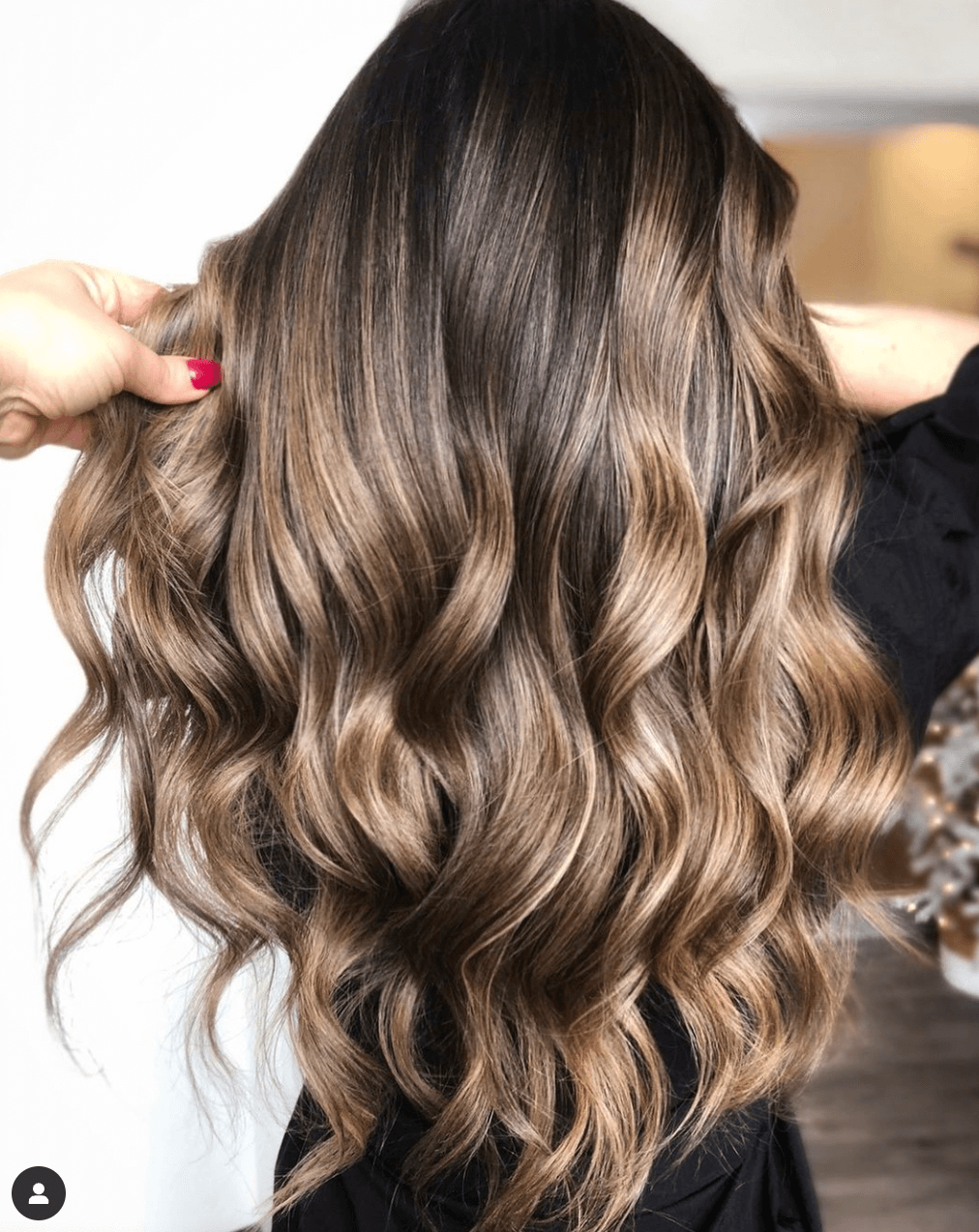 Okay, okay, one more from Marina! Blown away by this color melt! Unbelievable! She is such a master – I love her work!
This one could've gone ombre pretty quickly, but she kept the dimension in it. If you're not sure what the difference is, check out this blog post where I answer all your questions on balayage.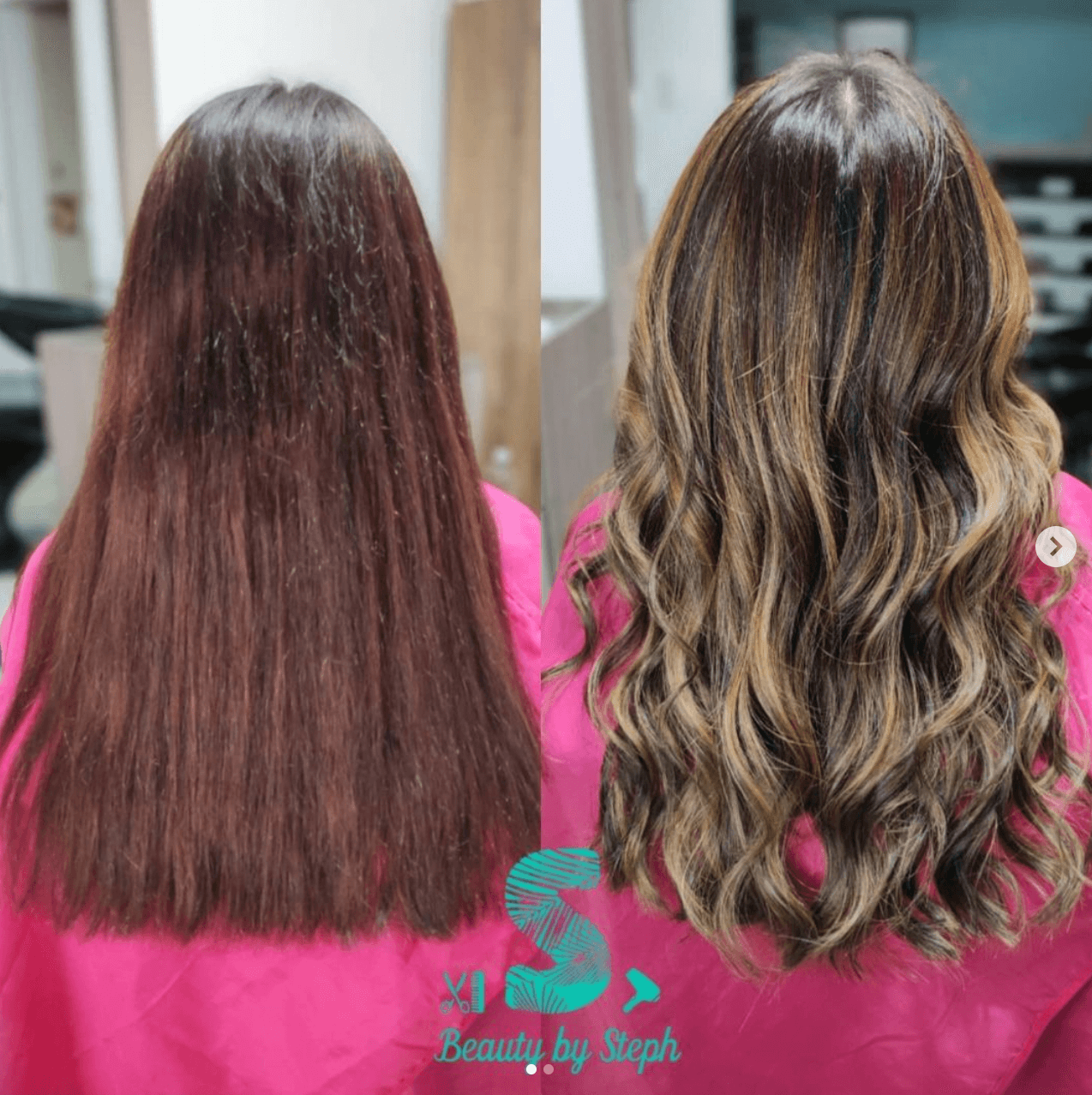 I love a good transformation! While the warm red is pretty – the refreshed caramel balayage gives her hair a whole new look! The stylist's notes say this process took 6 long hours in the chair – but wow was it worth it!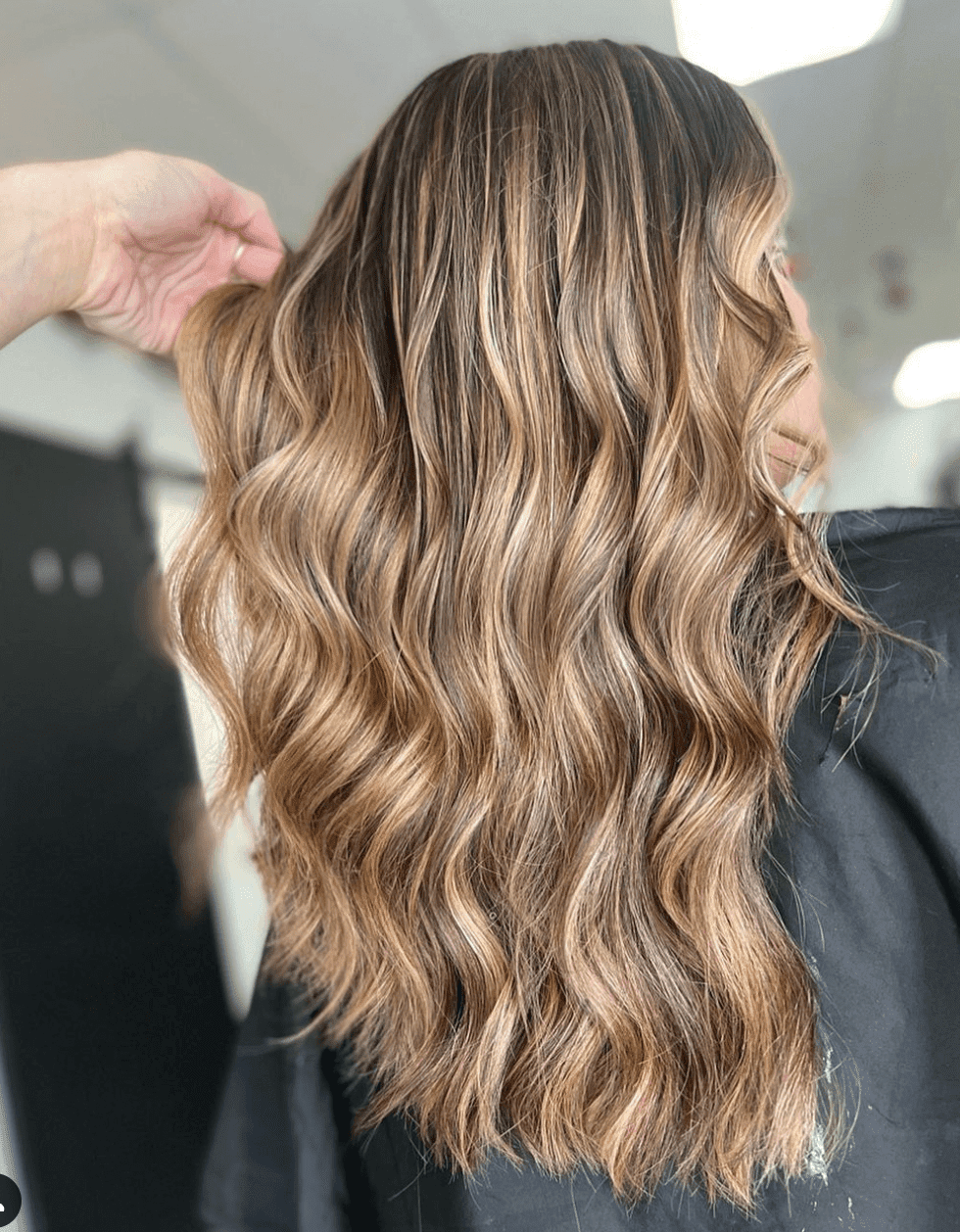 Yaaaassss! This darker blonde has lighter blonde and caramely notes for a dimensional blonde that is anything but boring. The blonde balayage movement is so good and really took us away from the one-note blonde coloring most of us grew up with. For a lot more inspiring blonde balayage looks, check out this post.
7. Dimensional Caramel Foilyage by @thebeautycallma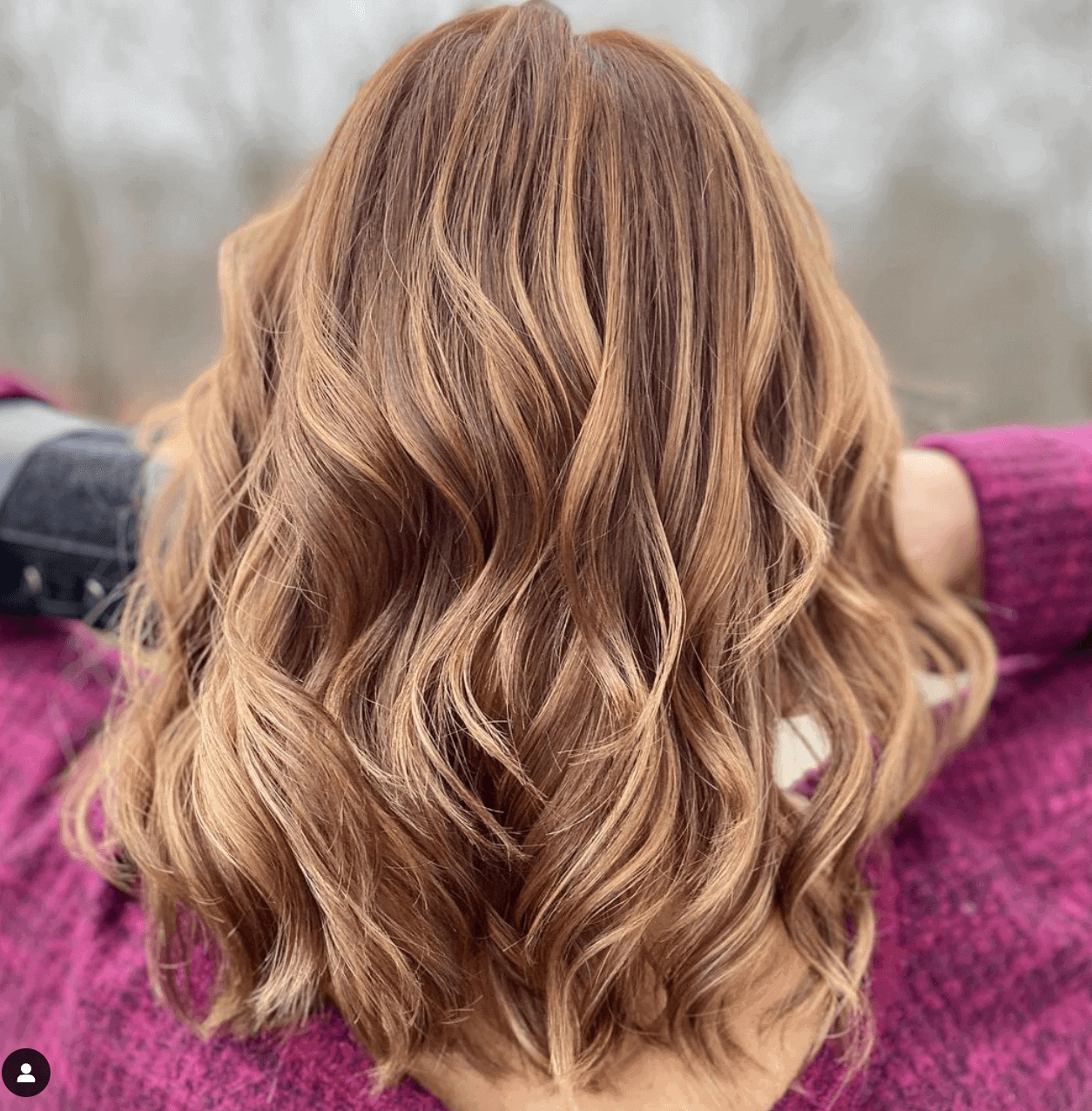 This one makes me think of those caramel candies that you melt down to make a caramel sauce. Although, there is a hint of warmth here that also makes me feel copper tones. Either way, I love it. It's perfect.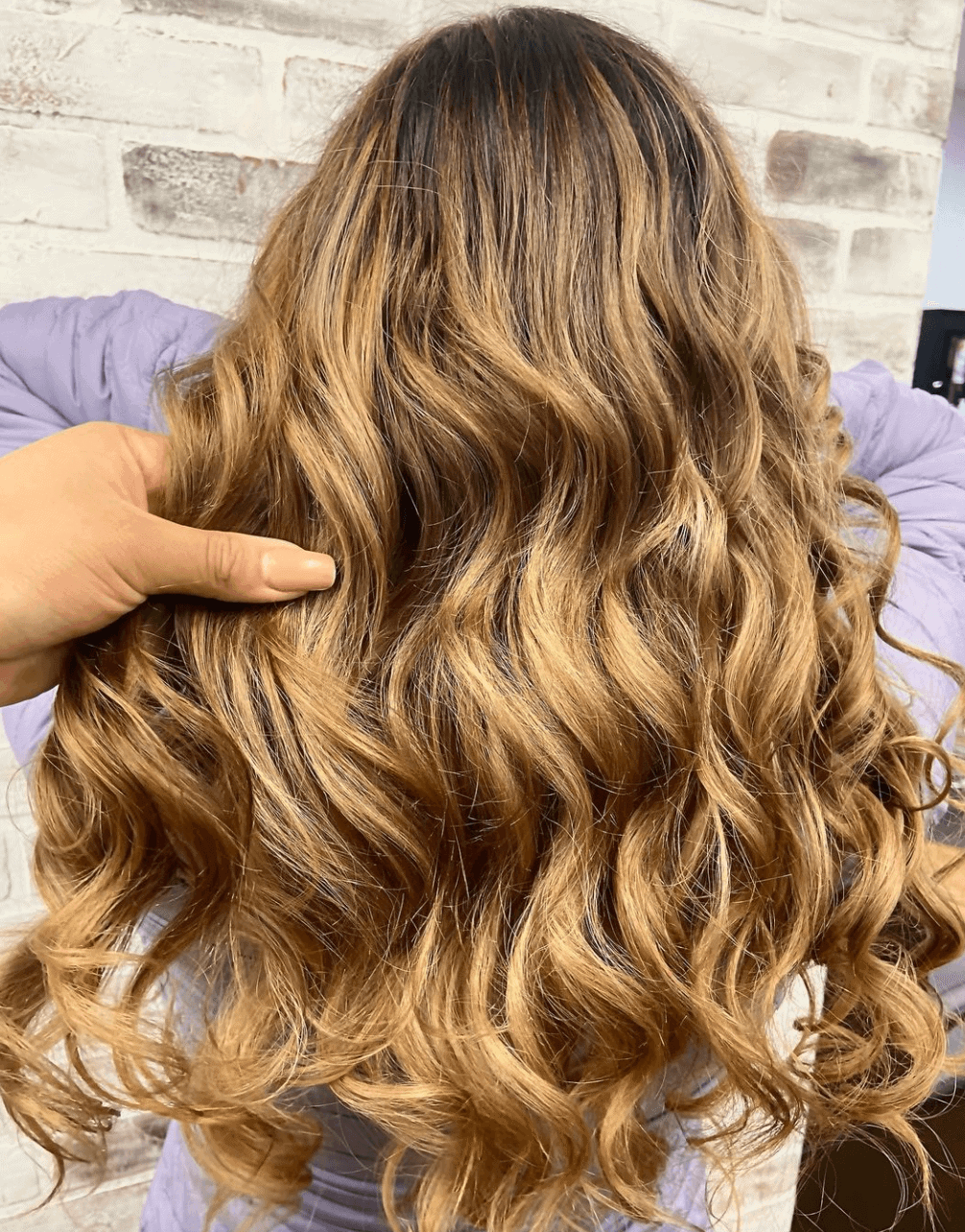 The talented hair artist notes that this was a color correction. I can't imagine where it started, but this final result was worth all the work. This beautiful color truly allows her hair to shine.
9. Caramel Brownie Brown Balayage by @mertayyildizogl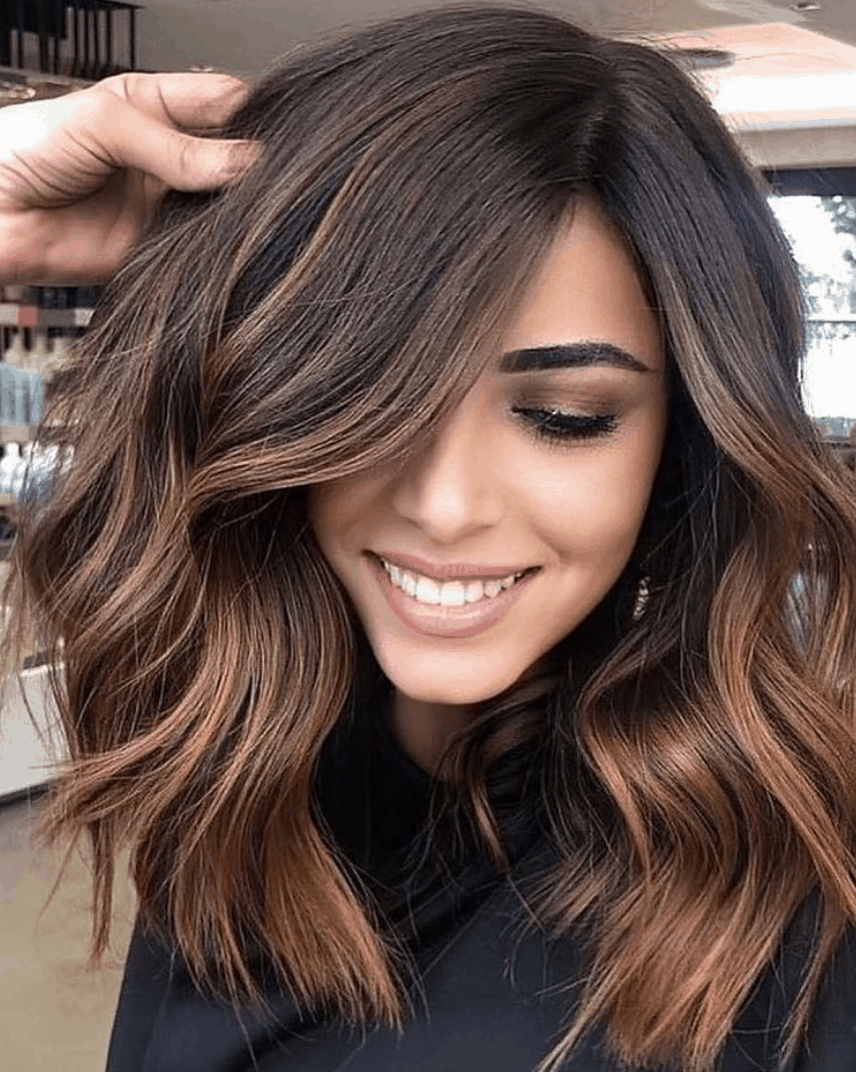 I think this might be one of my favorites. The length really gives me the itch to cut my hair, but mine isn't as thick as hers, so I know the result would be different. The placement of the caramel color combined with the dark brownie chocolate makes this one delicious final result.
10. Milk Chocolate Caramel Glaze by @muratkilichair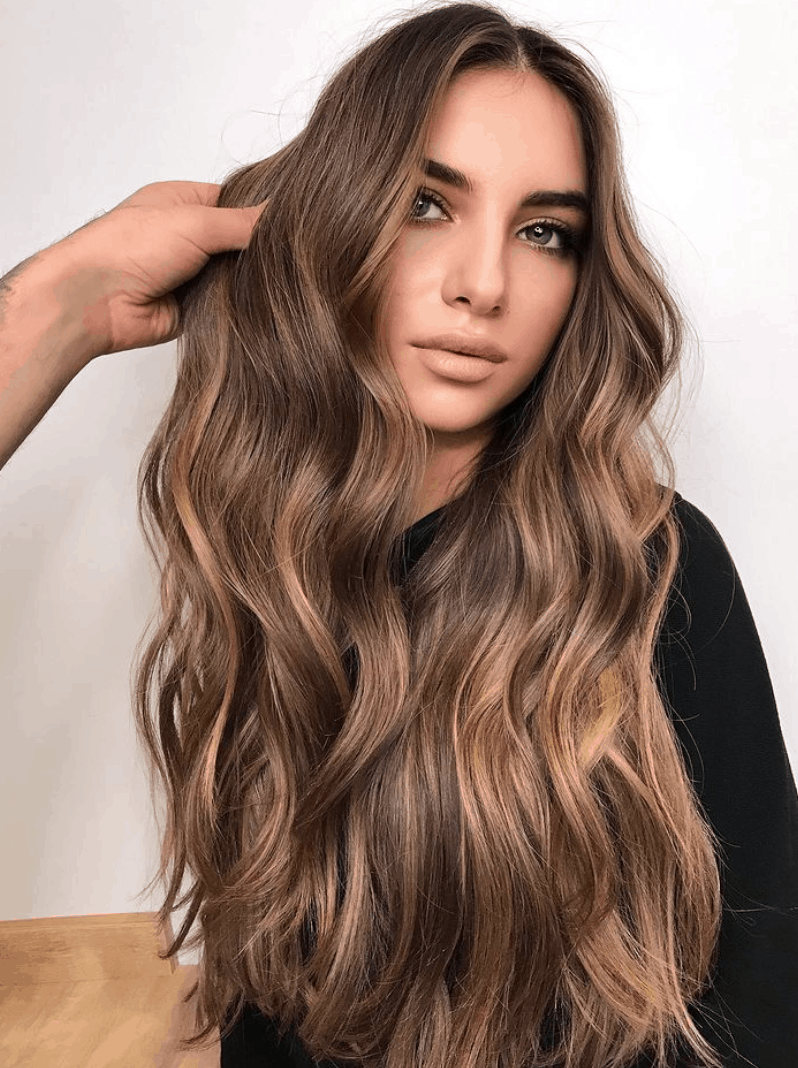 Forget what I said, I want to grow my hair a mile long like hers. The subtle fade from the dark root to the caramely strands is perfection.
11.
Salted Caramel Brown Balayage by
@mikaatbhc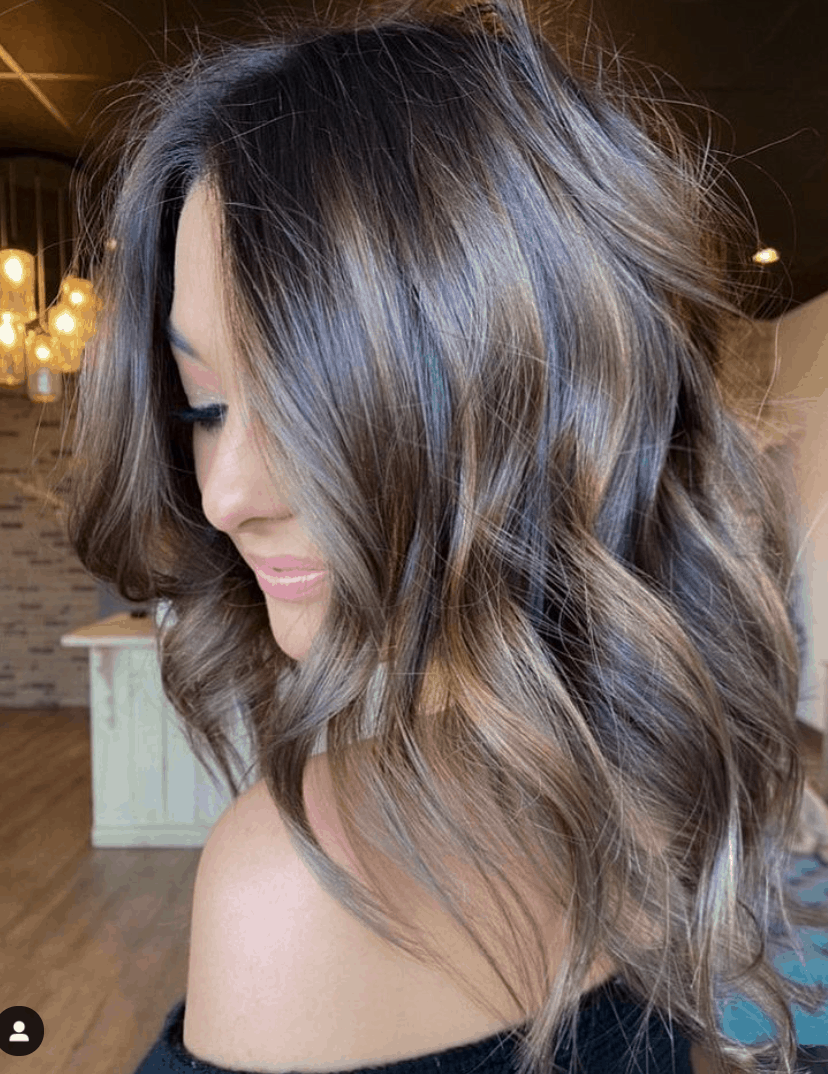 Love the contrast between the depth and the lighter caramel pieces. So good.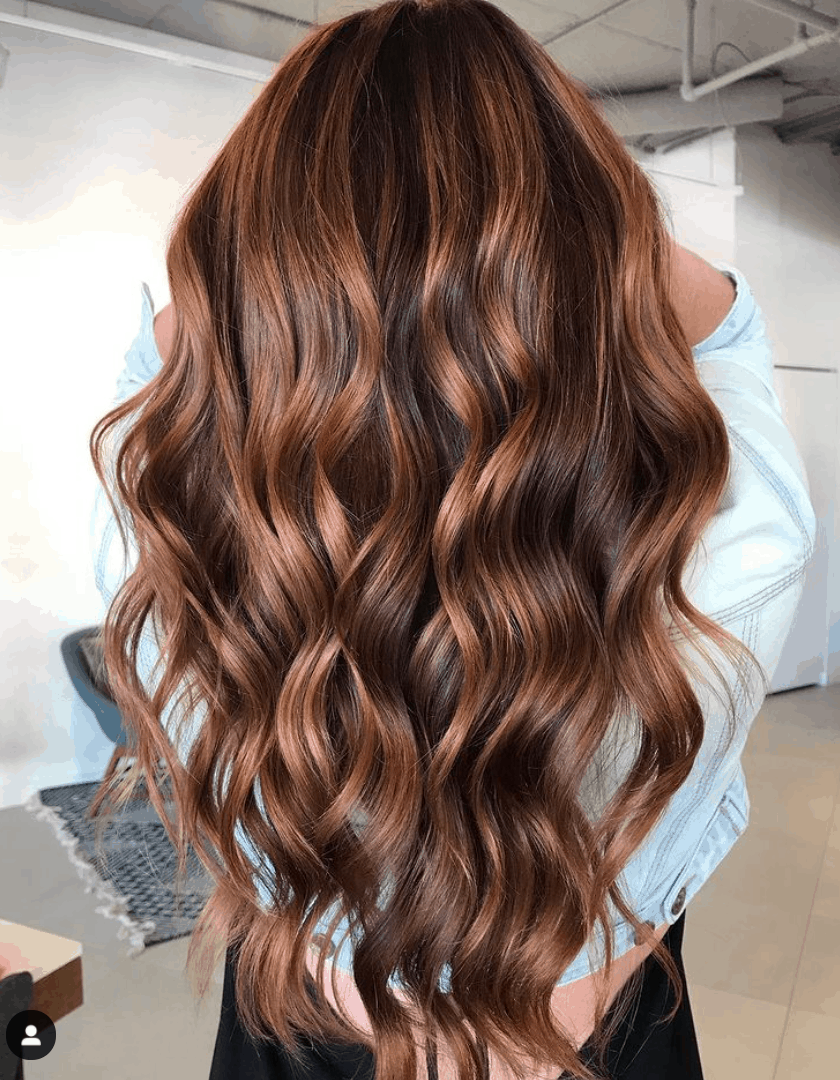 I've been loving warmer colors for awhile. They do something really amazing for my skin. This combination of the chestnut and caramel pieces with a reddish brown is divine.
13. Caramel Cremé Brûlée Balayage @thathairmagic

Creme brulee is one of my favorite desserts,

Question: would you rather have chocolate cake with caramel glaze or this hair color? What if I want both? At the same time? Or as Joey would say, "Put those hands together!"
15. Sunkissed Caramel Brown Balayage by @kaansayar1

When your hair color brings our your beautiful eyes…
16. Chocolate Cinnamon Roll Balayage by @thathairmagic

This is lived in color at its finest. It would grow out so well.
17. Coffee with Cream by @createdbyami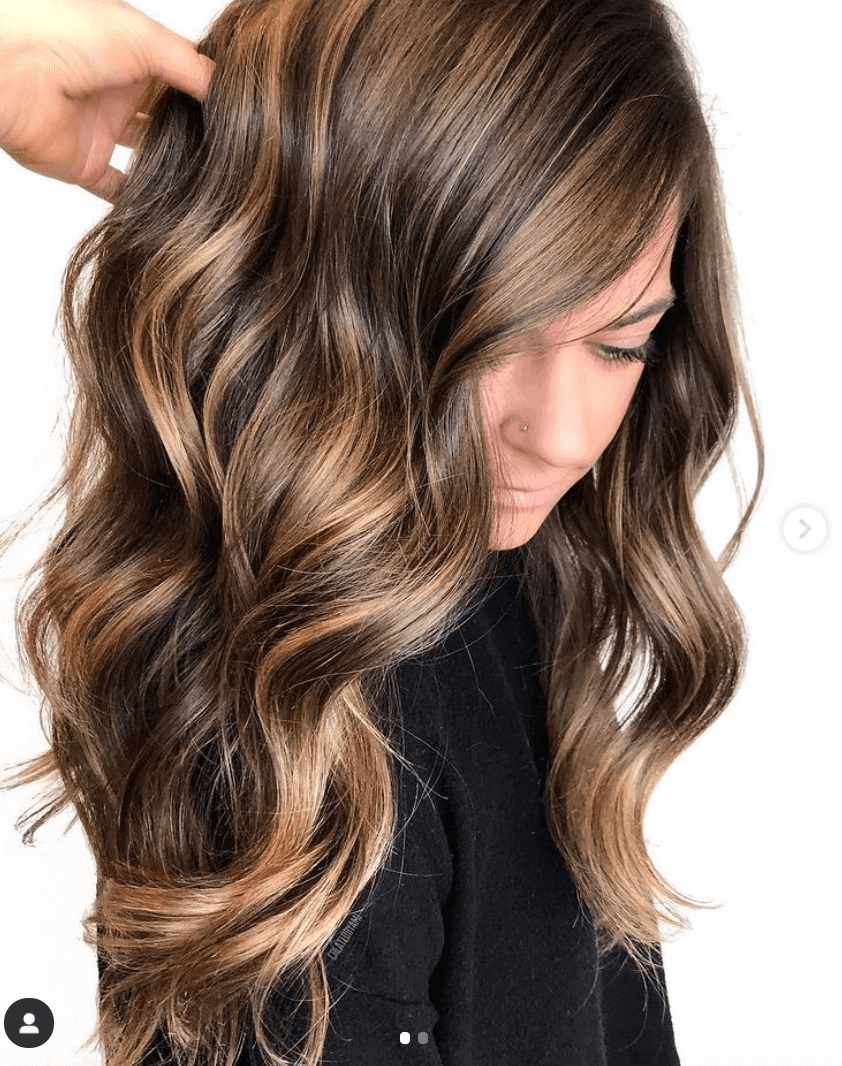 I love coffee and cream and I love this hair.
19. Caramel Brownie Batter by @hairbyamybee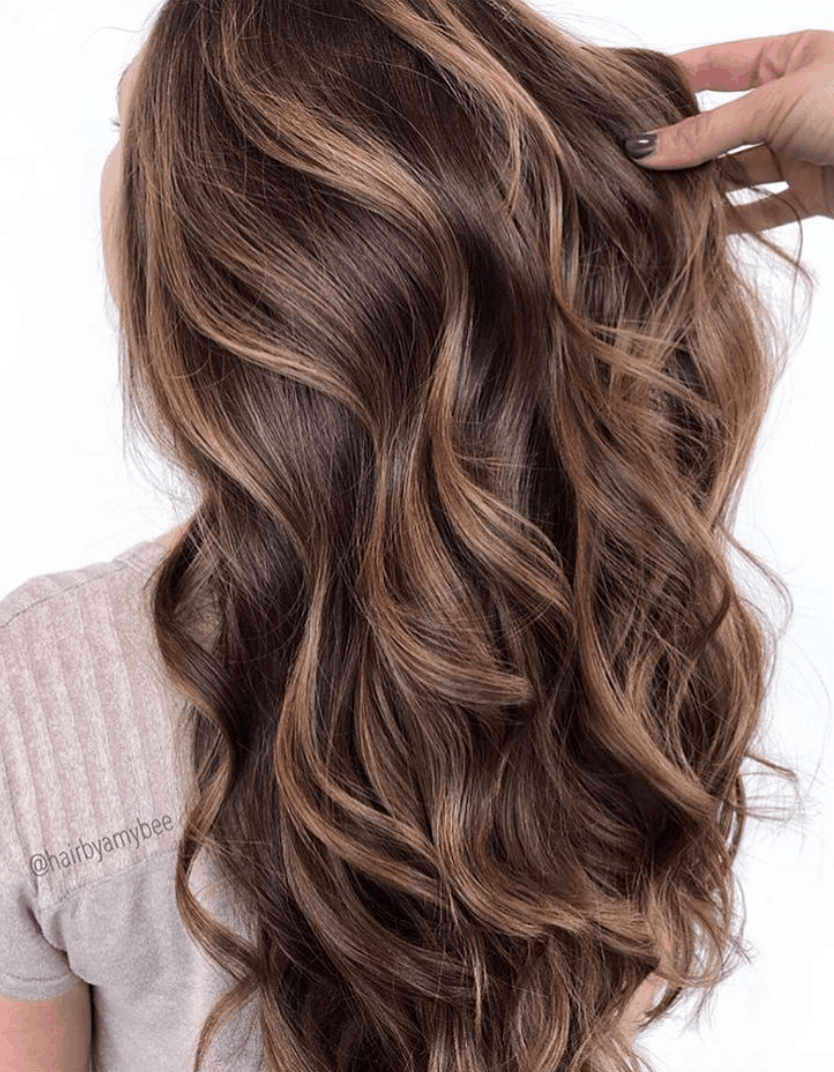 What if I want long, luscious hair like this – as well as the hair color?
20. Caramel Brownie Color Melt Balayage by @lindsay.magyar

This is a great hybrid between ombre and balayage. This would be such low maintenance hair with an easy grow-out.
21. Hazelnut & Caramel Balayage by @angela_doeshair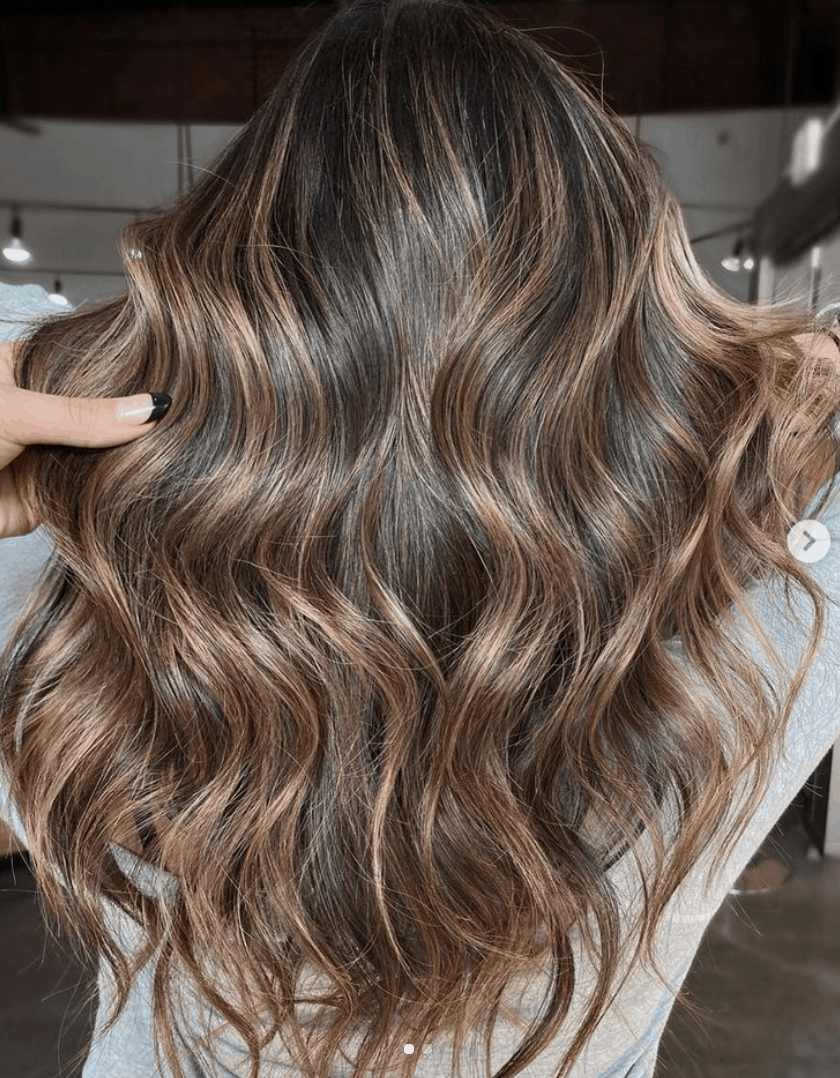 22. Caramel Mousse Balayage by @rodrigobencck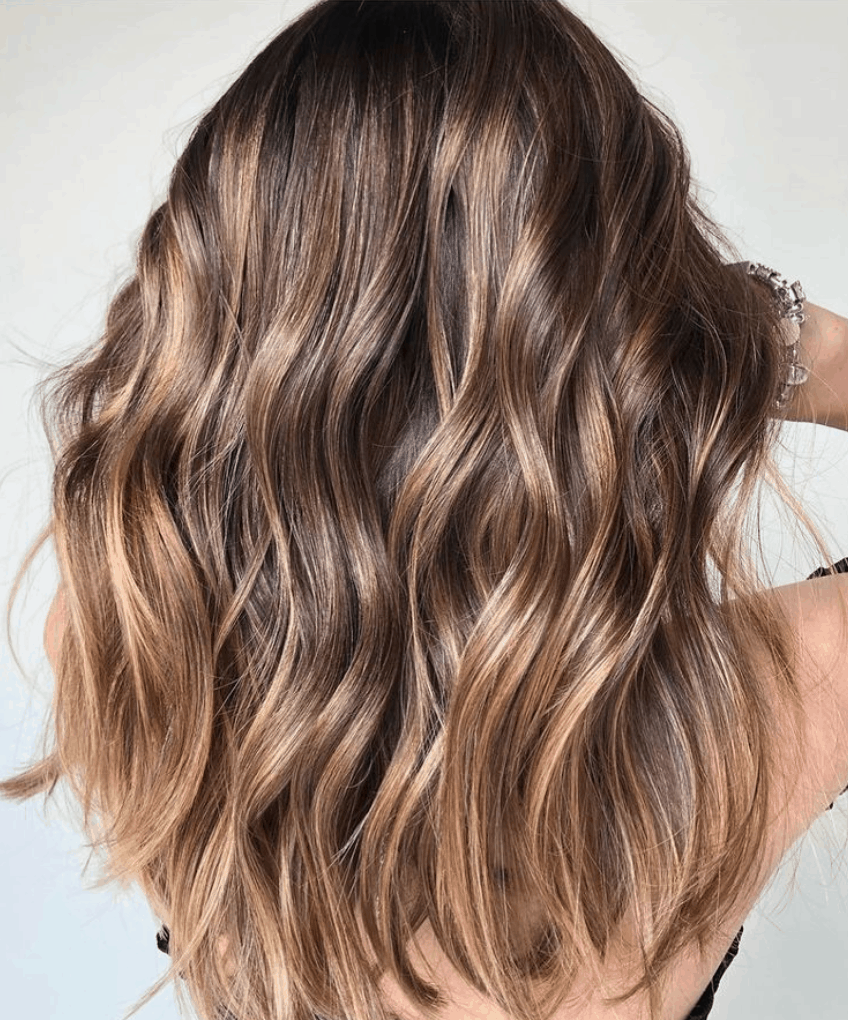 23. Chocolate & Caramel Swirl Balayage by @hairrbyemily

24. Spiced Cider Caramel Balayage by @hairbyydani


Caring for your Caramel Balayage:
Remember to keep your hair healthy when coloring. I've been coloring my hair for many, many years and I've learned a thing or two about how to keep hair healthy or restore it once it has become damaged. Here are my favorite products (affiliate links used):
More Balayage Hair Color:
Looking for even more stunning balayage hair color? You might like these posts:
*****
Gorgeous, right?
Hair is important; find a stylist you love and who knows how to achieve the look you want. If you love reading about hair, check out some of my other posts on hair products and hairstyles:
Hairstyles:
Products:
…. and more!
Have a fabulous day,
E