Serena & Lily has mastered the art of "less is more" when it comes to their design. Coastal, comfortable, and decidedly unfussy, they create timeless, beautiful home decor and furniture that you can really live in.
Born and raised in California, I feel like Serena & Lily has really captured the essence of the flip flop and jeans lifestyle here and I love it.
Their Atelier rectangle coffee table is modern and chic, with plenty of room to put your favorite coffee table books and room for drinks. An open Parsons-inspired silhouette leaves room for blankets, baskets or decor on the bottom as well.
If you've been eyeing this coffee table, but are not sure about the price, stay tuned – because I've got a great alternative for that will save you over half.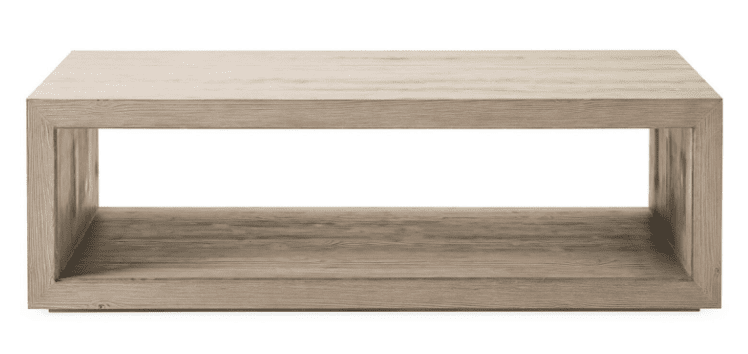 A beautiful piece that works seamlessly with their beautiful rugs and other decor. This is the sunbleached pine, but it is also available in white.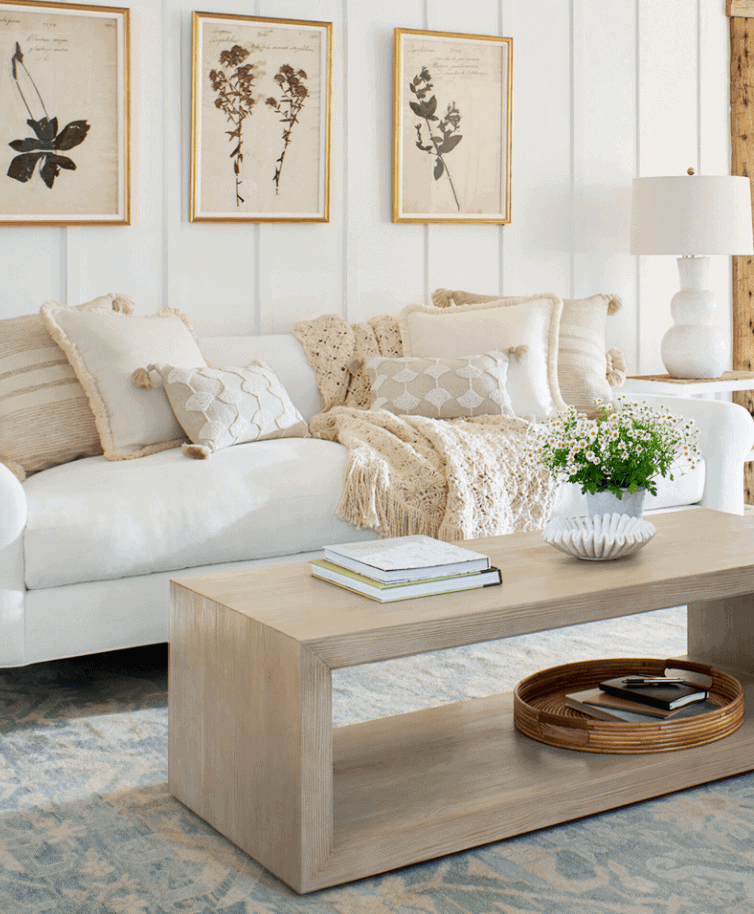 But, priced at $1698, it might be more than you want to spend on a coffee table. That's why you've just got to see this one: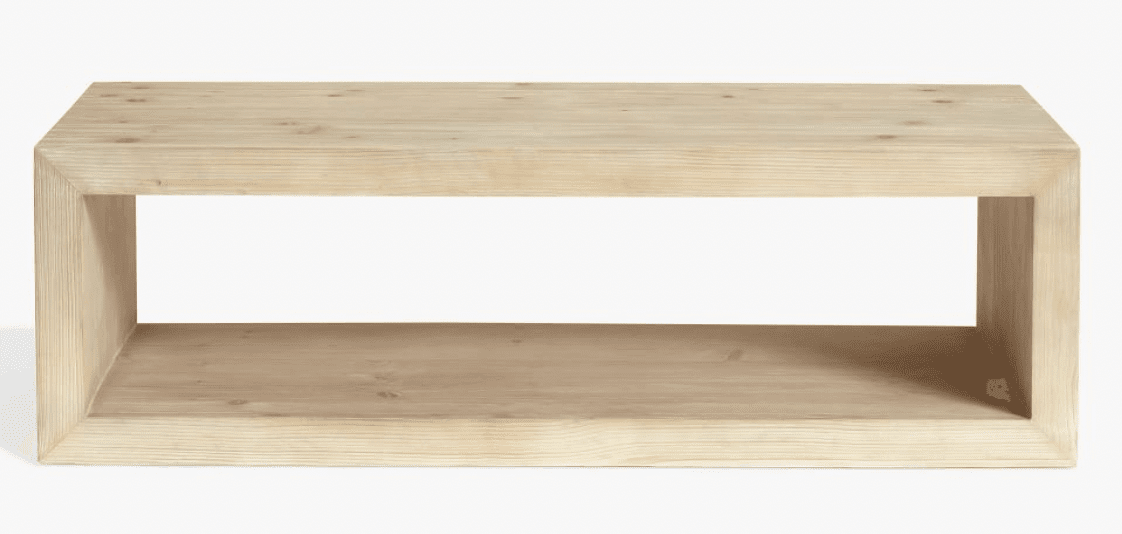 Winner winner! Available in two finishes, the desert pine has a decidedly similar look to the sunbleached pine used for the Atelier.
The dimensions are almost the same, with just 4 less inches on the width, but the depth and height are almost the same. In most spaces, you would never notice that 4 inches.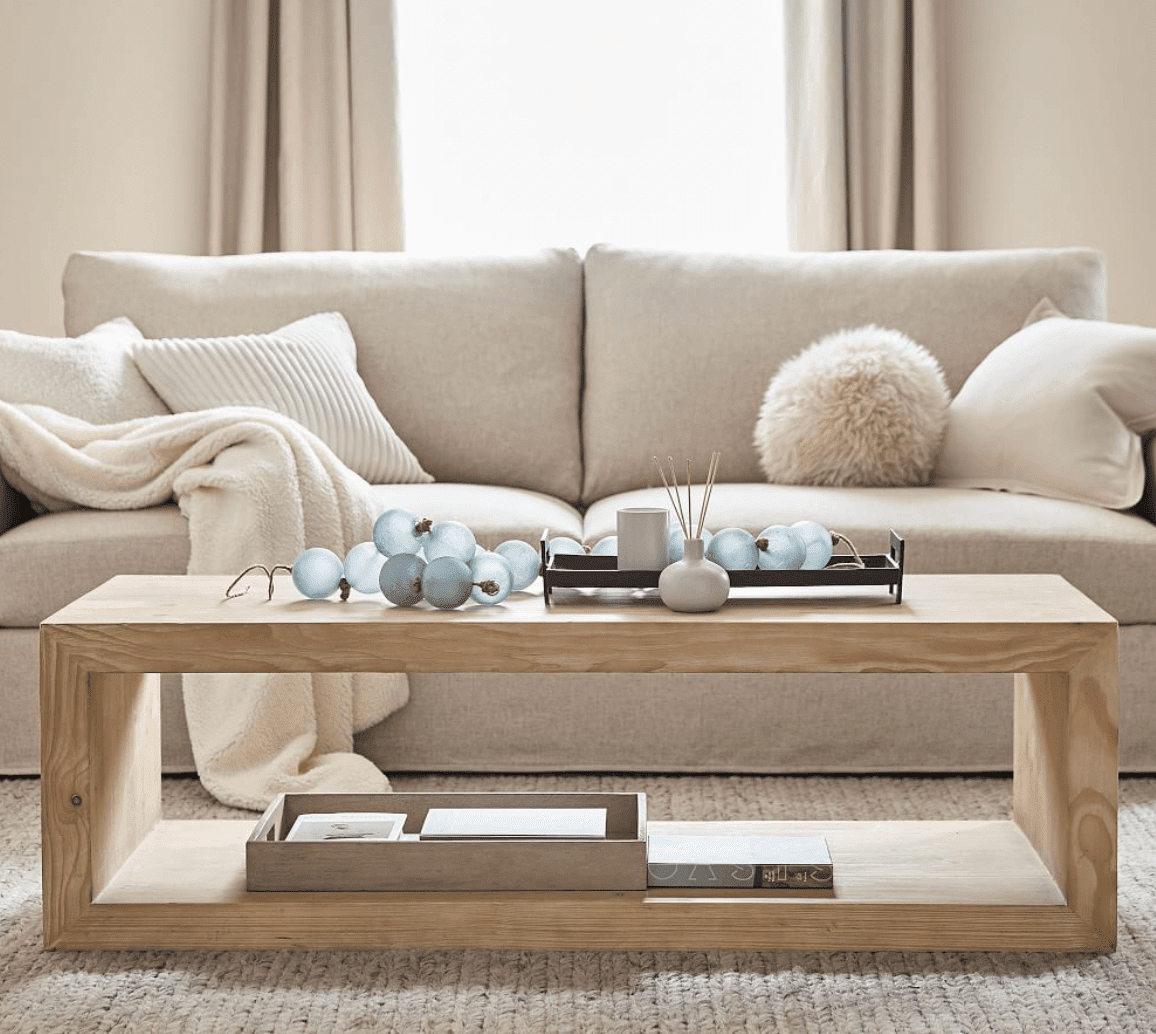 Pretty unbelievable that you can score this bestseller for $799 and save $1000, while still getting the same look. We've bought quite a few things from Pottery Barn over the years and have always been impressed with the quality and customer service. Their lighting, in particular, is a fave.
How To Save More Money on Home Decor:
No doubt about it: decorating a home is expensive. One way I save money on almost every purchase I make is by using Rakuten. I've gotten over $500 cash back in just the last year on purchases I was going to make anyway. So, don't forget to use Rakuten if you're making purchases online. They also run deals for new referrals where you can get $30 cash back after making your first purchase of $30 or more, so you can save even more if you're new to using them. Sign up here.
More Serena & Lily Dupes:
Love the style, but not the price? You can outfit your home with similar looks for less. Here are a few more S&L dupes:
*****
What do you think? Would you buy the original or the dupe? I hope you found something you love today.
Have a fabulous day,
E