My hair has seen better days. It's colored, heat styled, and still recovering from the rise and fall of postpartum hair. Oh, how glorious pregnancy hair is! Thick and lush and shiny. If only it didn't all fall out and look dry as the desert after you pop out your kid.
It's not just pregnancy, though. Stress, diet, the environment, products and age can also wreak havoc on your tresses and leave them crying out for more TLC than your typical shampoo and conditioner can provide.
Good news: there are hair masks designed for the sole purpose of restoring hair to its former glory. While it may not permanently fix all of your hair problems, they are affordable, quick and easy to use, and you can do them over and over again. In time, your new hair might be looking and feeling a lot more like your old hair.
I'll mask to that.
The Best Hair Masks for Dry/Damaged/Colored Hair:
I've been trying a lot of masks over the years and many are simply a glorified conditioner. Or, they work but they are heavily fragranced, so I sacrifice my sinuses for nice hair. At this point, I'm just not willing to give up one or the other. I want both. I want to breathe AND have nice hair.
Lucky for me, I've found several hair masks that are packed with powerful, active ingredients that can help restore hair over time, making it softer, shinier, and healthier with each use.
So, if you're looking for a healing balm for that dry, damaged, color treated mane – consider picking up one or all of these treatments and rotating them in your arsenal. Fair warning, after trying and loving these masks, I have joined the affiliate programs, which means at no cost to you, I may receive a commission if you choose to make a purchase through my links. To good hair, friends!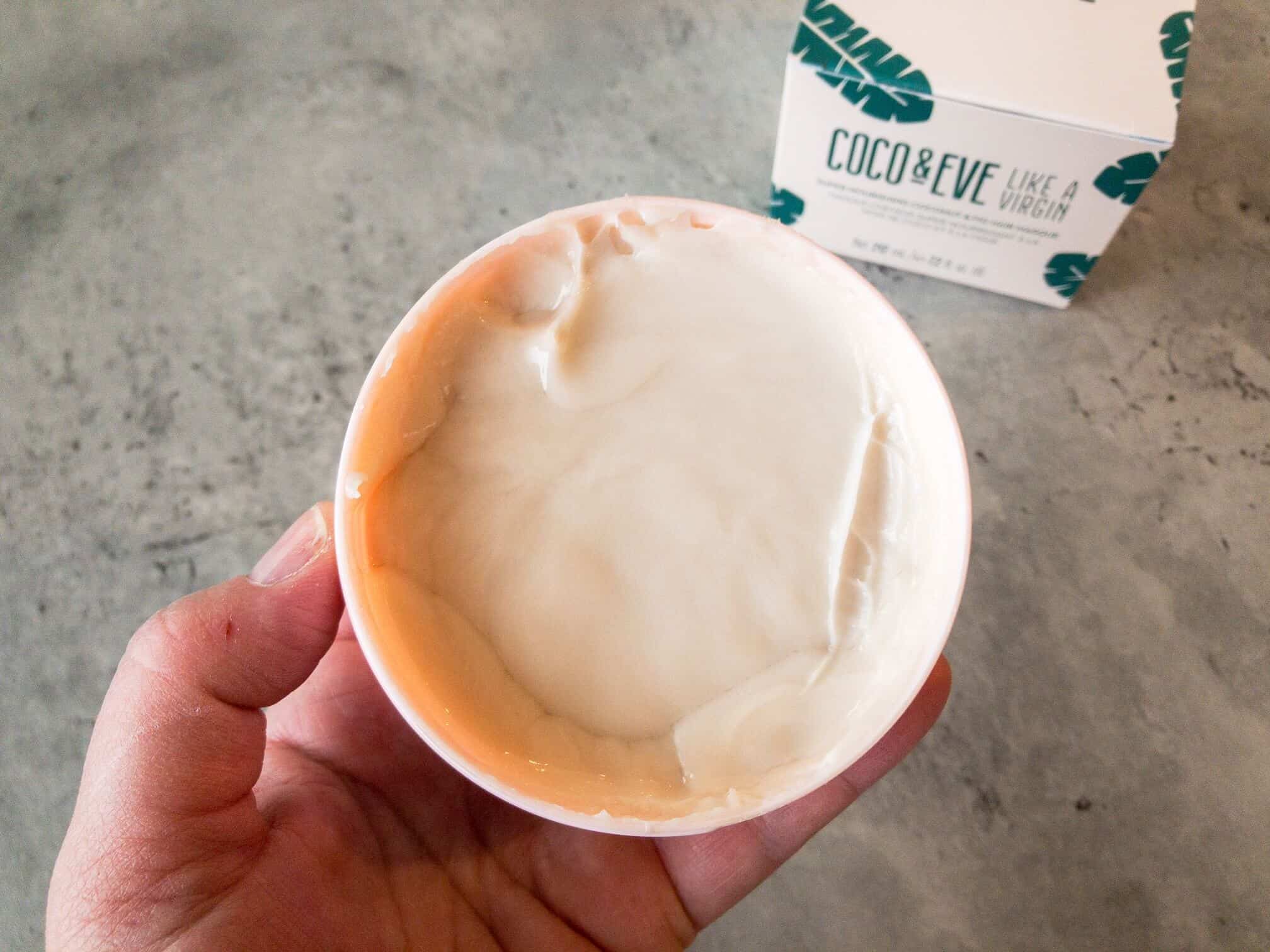 Have you seen Coco & Eve's ads all over Instagram, too? I was really looking forward to trying their Like a Virgin Hair Mask, not only because it is loaded with incredible ingredients known to restore hair, but also because their marketing is so dang good – I just had to see for myself if it's true.
Luckily, I was not disappointed. In fact, I was blown away. Thanks to ingredients like coconut, fig extract, shea butter, linseed, argan oil, probiotics, and castor seed oil, this hair mask is uber-hydrating and penetrates hair to restore it from the inside out.
Bottom line: it works. This mask took my very dry, frizzy hair that usually has to be loaded with 3-5 products and heat styled and transformed it into a smooth, healthy looking mane.
To really test it out, I actually didn't add a single product after the mask. Not a drop of leave-in conditioner, not a single air styling product. Then, I wrapped my hair in a bun and didn't touch it with any heat styling tool. I even slept on said hair – which is usually a recipe for complete disaster – and was astounded to wake up to hair that looked like this…without any effort at all besides running a brush through it.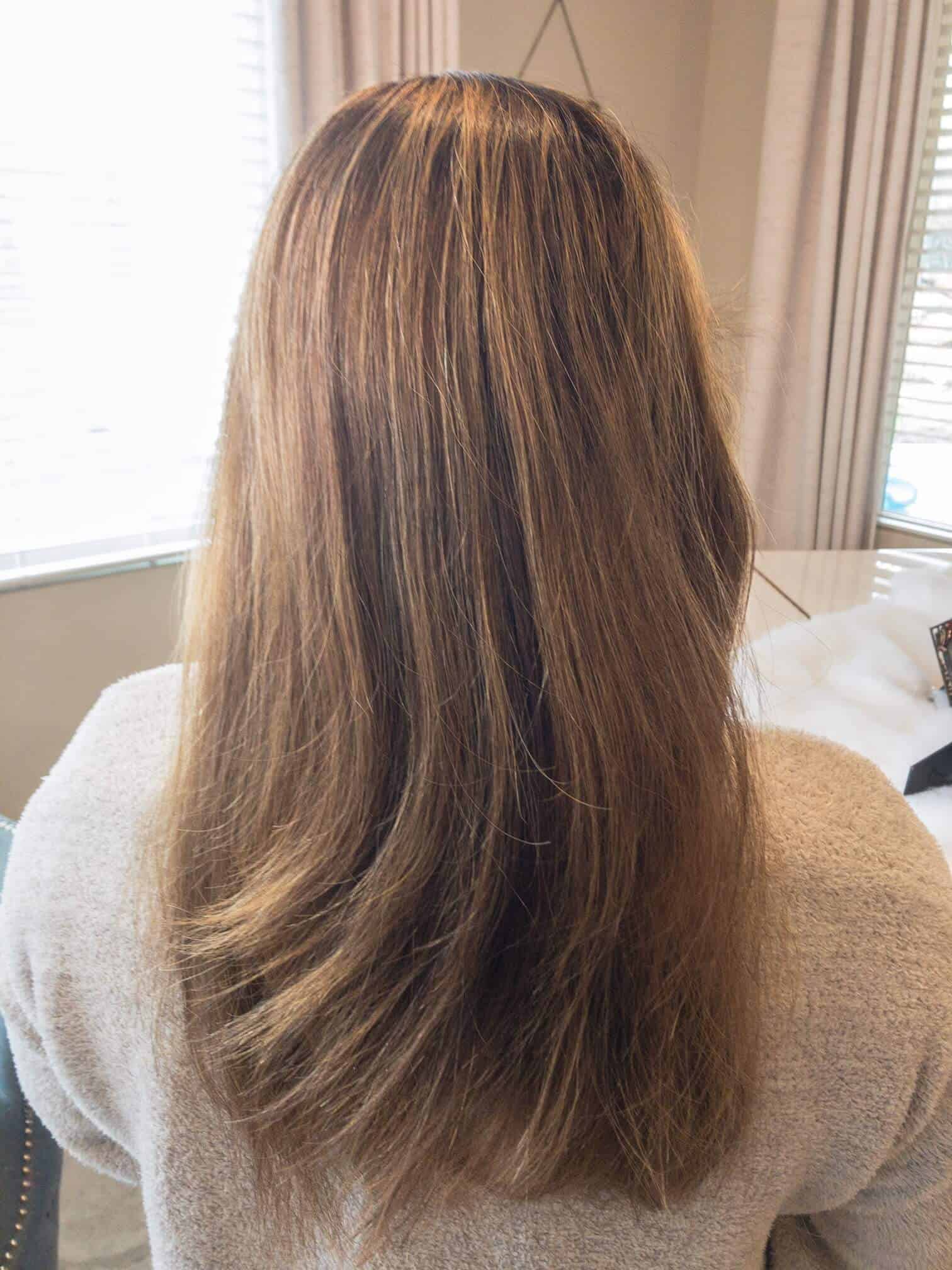 That's enough to have me hooked – but they also nailed the scent, which is subtle, natural, and delicious. If I had to describe it, it's a light coconut, vanilla scent, like you've been vacationing on the beach in Bali. After using the mask, your hair leaves a soft trail of fragrance that entrances those around you like a siren's call.
I really don't know how they did it – but this is like the holy grail of hair masks, which is probably why it's won 13 awards. While it's probably due to the lack of fillers and abundance of hair restorative ingredients that are ethically sourced, vegan, cruelty free, paraben free and sulfate free, I also like to think that there's some Balinese magic in there, too. Whatever it is, I'm obsessed.
I'm so in love with this mask, I've picked up their shampoo and conditioner duo and will be reporting back soon with how that goes. At this point, my expectations are enthusiastically optimistic.
2. Gisou Honey Infused Hair Mask and Hair Oil: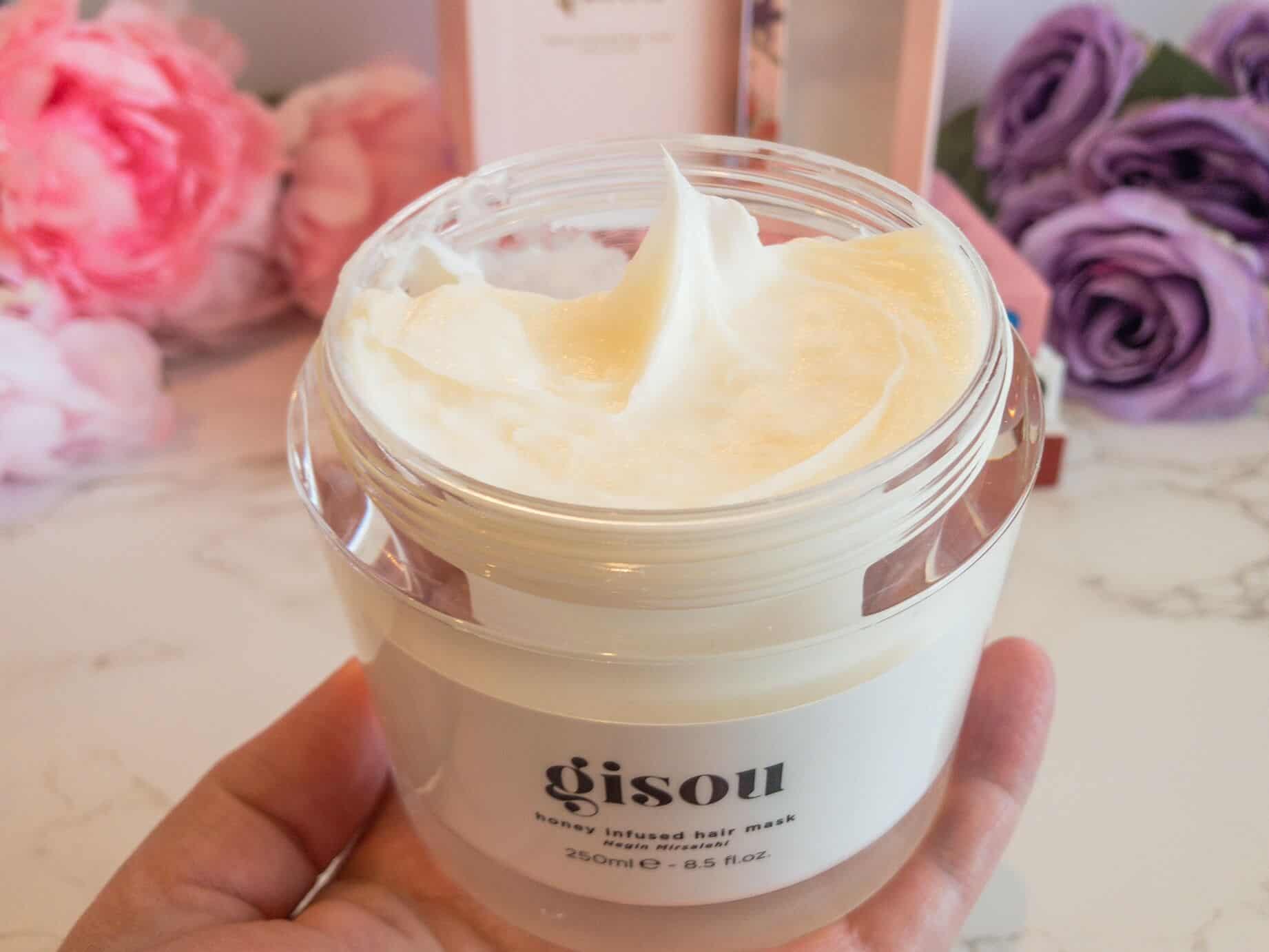 I reported my experience with Gisou months ago, after becoming enchanted with the inspiring tresses of its creator, Negin Mirsalehi, who sources the honey used in the products from her family's bee farm.
When ordering the honey-infused hair mask and honey hair oil, I wanted to answer one question – will it give me hair like Negin? Of course, no product could possibly result in such a miracle, but the surprising result of the products was that my hair was definitely improved and faintly smelled of honey – a delicious combo.
I loved using the hair oil both as an addition to the mask and also separately, as a styling oil that soaks right in to leave your hair soft and shiny without any oiliness or sticky residue.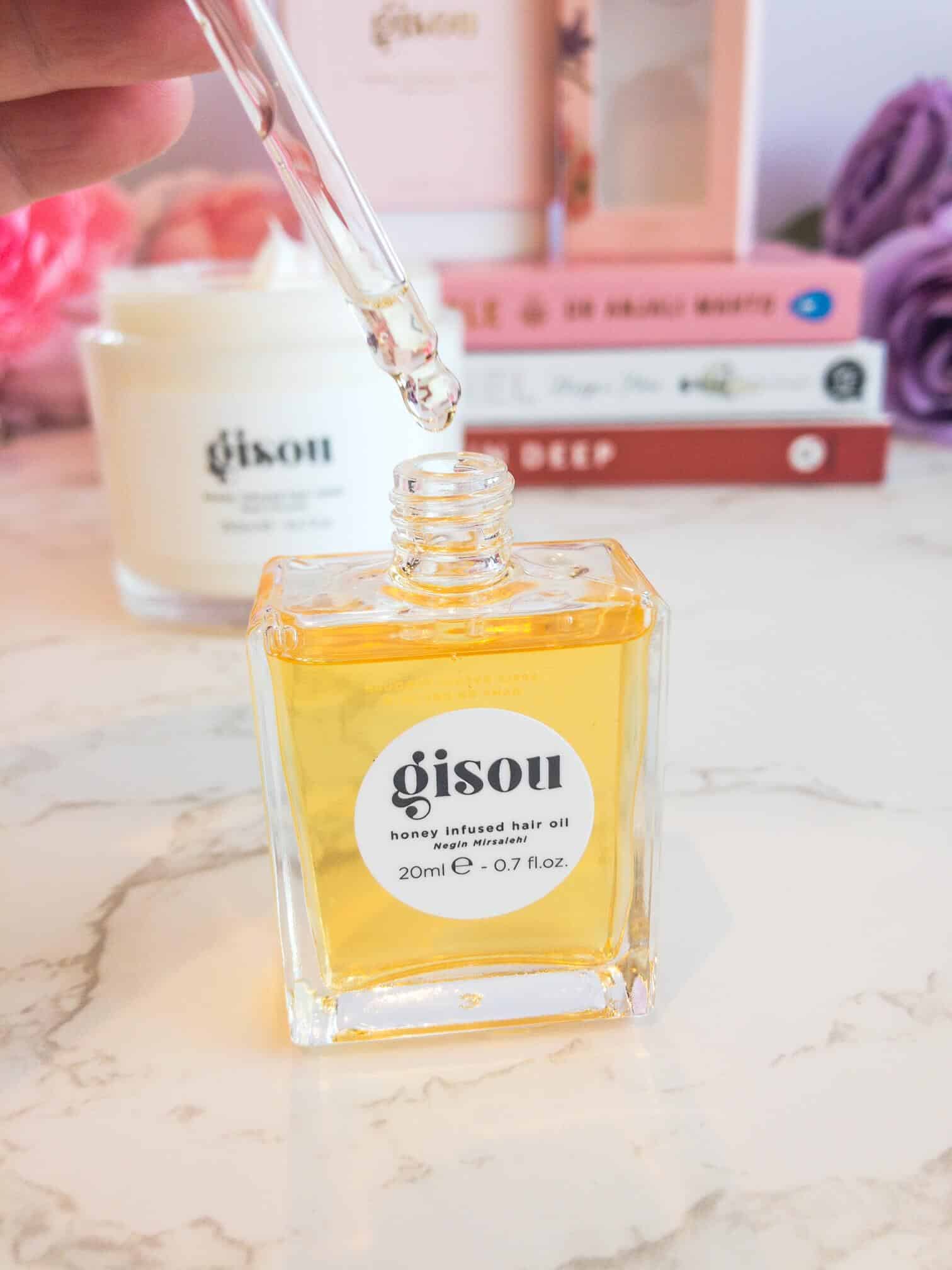 Something I also loved about this set was that the fragrance is very soft and mild, while still being luxurious. That means I could use it without sacrificing my ability to breathe. Score.
I used every last drop of the products and would definitely recommend. Bonus points for the packaging being A++. Rumor has it, they've added to their product line. While I haven't tried them, my guess is they are pretty good, too. For my full detailed review of Gisou, read this post here.
3. Olaplex 3:
I mean, could I write about hair masks without mentioning this one? While it's a solid hair treatment that is always in my rotation, it is third for a reason. I do actually prefer the first two on this list. Maybe it's my hair, I'm not sure, but my results with this one just don't last as long.
Still, it's hard to ignore the hair repair miracle that is Olaplex 3. Unlike the others, you don't need to shampoo first. In fact, you shouldn't. You want your hair damp, but not wet. Then, you apply the Olaplex mask and leave on for at least ten minutes. After that, you shampoo and condition as normal. This makes Olaplex more of a treatment, and less of a conditioner. This small change makes it more challenging for me to actually use it as I am often in the shower already when I decide it is a hair mask day. Perhaps if you life is less chaotic (read: no kids), you'll be a better Olaplex user than me.
However, I recently picked up the set with the leave-in, mask and a tiny shampoo and conditioner. The combo package is the real deal and the spray makes it easier for me to use. You spray your hair, which gets it damp enough, apply Olaplex. Wait. Shower with the S&C. Easy. I don't use it everyday, but it's certainly nice to have in my arsenal when I begin to look like an electrocuted chia pet again.
****
You don't have to settle for dry and damaged hair, colored or not. There are plenty of products out there that can at least give you temporary results.
These are the three hair masks that I turn to regularly and try to use 2-3x a week instead of my conditioner. I may not always remember, but as soon as my hair starts to wig out, I know it's time to do another mask.
For more hair product tips, check out these posts.
Have a fabulous day,
E