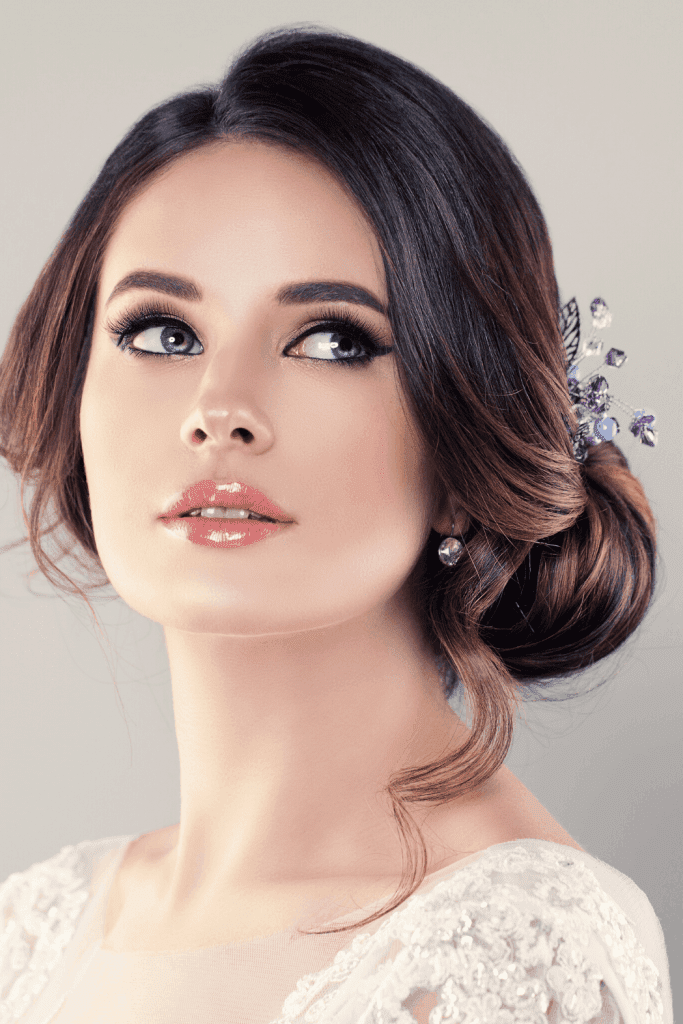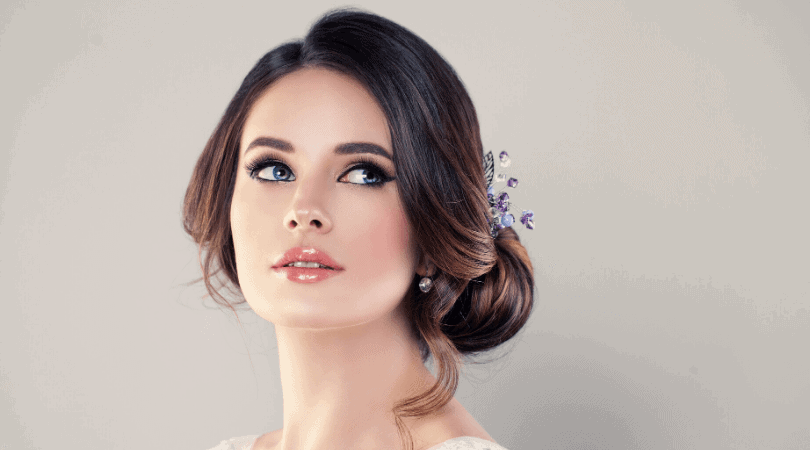 I love a chic chignon. It's not a bun, it's not an updo, it's a sleek, low style that keeps your hair off your shoulders, but swept back in the most effortlessly glamorous way.
There is something so classic about a chignon – but still on trend.
And, some of these chignon tutorials take under 5 minutes.
I mean, that gives me hope that I might take a break from the messy bun I've heard on repeat since 2013 and bust out one of these.
Nothing like a gorgeous hairstyle to make you feel like this…
7 Chic Chignon Hair Tutorials: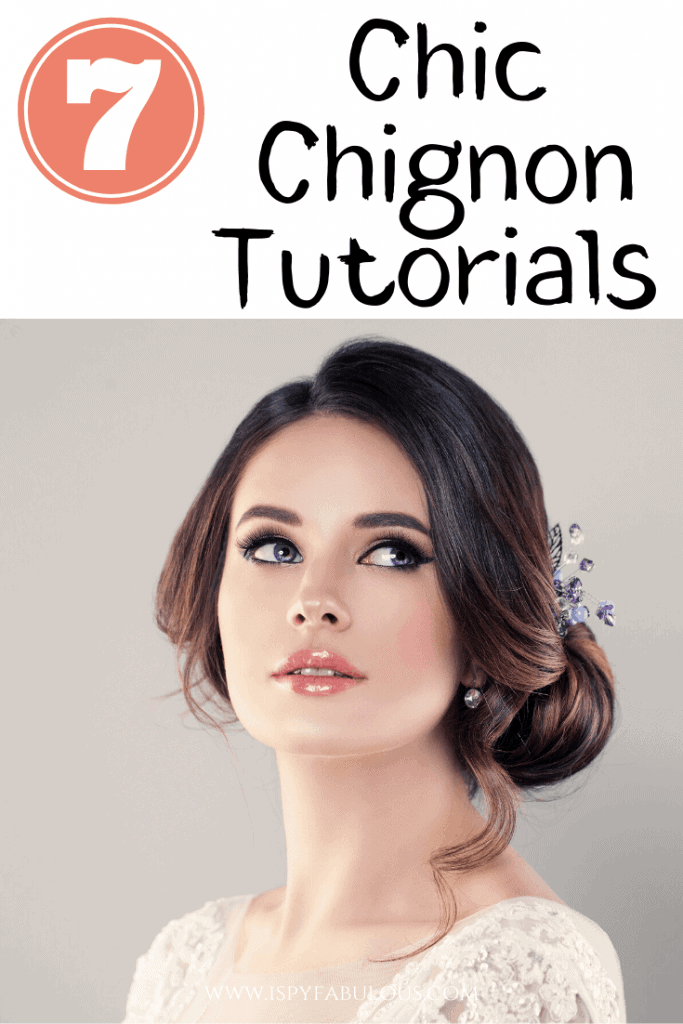 1. Chignon Hairstyles for Weddings:
This hair tutorial is so beautiful. Not only does the model have gloriously gorgeous hair, but the stylist is so skilled at putting this wedding chignon together.
She makes this look like something that anyone could do for a special event.
But, if you are looking to put together a chignon more quickly, check out this next one:
2. Easy Chic Chignon:
In under three minutes, Angelia puts this chic chignon together.
I think it might take me a little bit of practice to nail it that fast – but she gives me hope that I could do it.
And, while she does have beautiful hair, it is not particularly long or full, so I think this look is something achievable for a lot of people.
3. Deconstructed Chignon by Kenra Platinum:


I love this looser, deconstructed chignon. I feel like with some dry shampoo and a little teasing, I could make this one happen.
What about you?
4. Low Chignon Bun by The Right Hairstyles:
I always find it super helpful to watch someone do the style on themselves if that is the way that I will be doing it, too.
While she does have longer hair than me, it doesn't look like she has any extensions in, so this can be achieved with normal thickness hair.
5. Low Chignon Hair Tutorial:
Absolutely love all things from Kate at The Small Things blog! Her hair tutorials are always spot on and this chignon is perfection.
She has shoulder-length hair and still gets this full, beautiful chignon in about 5 minutes.
Love.
6. Elegant Chignon without Heat:
In under 10 minutes, Alexsis whips up this stunning chignon look.
The comments on this one are really sweet, too, and a lot of people say they were able to recreate this at home, too.
Score.
7. How To Do a Chignon Hairstyle:
I really love this glamorous chignon look – but it only looks complex, because she makes this happen in under 5 minutes.
So, now all I need to know is how to I get this hair genius to come and do this on me?
****
Chignons are such a chic look, without appearing too fussy.
They are equally perfect for a sumemer BBQ and a black tie event.
If you love hairstyle tutorials, you might also really some of these:
A great hairstyle can pull a look together or even make a casual outfit look like a million bucks.
Tell me your favorite easy hairstyle in the comments below!
Have a fabulous day,
E