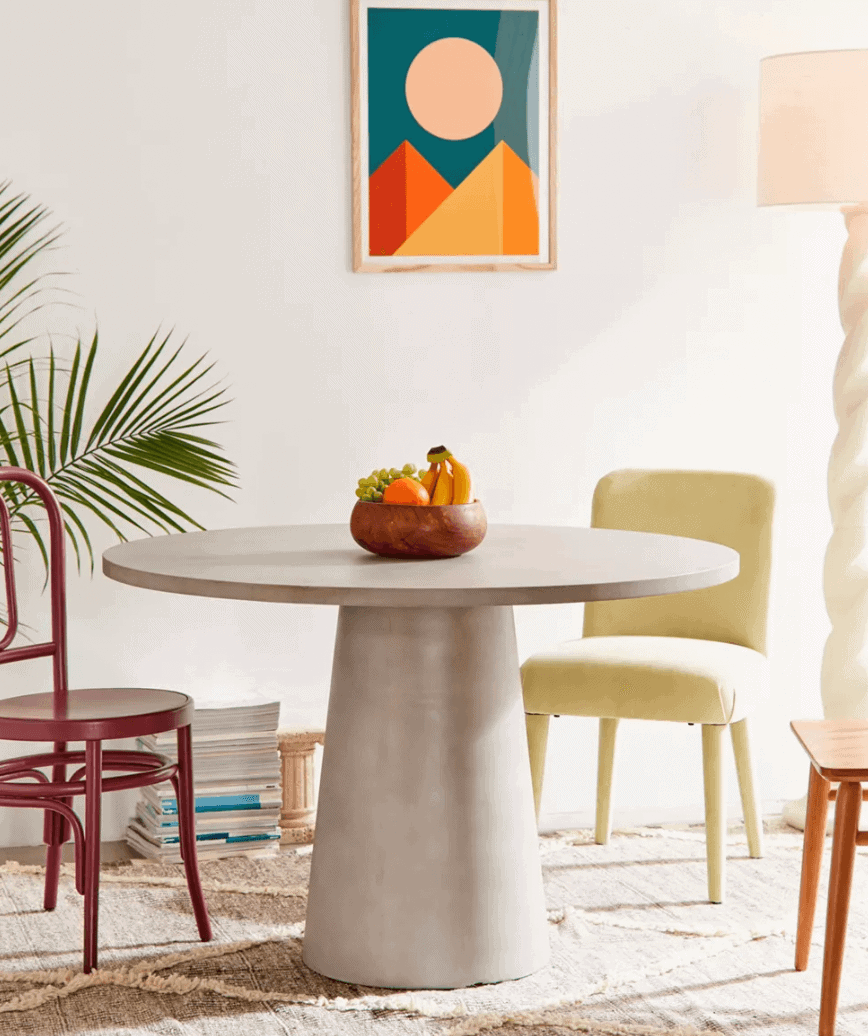 This actually started as a lookalike post for the Pottery Barn Pomona Concrete Table, but then – I just kept finding gorgeous round concrete dining tables.
So, I decided to turn this into a concrete dining table round-up – full of round tables! I had no idea this was such a hot trend right now, but I'm loving it. Suddenly, I'm wondering where I can put a round dining table. They have such a cozy vibe, even when they're made of heavy concrete.
Bonus: you can use these indoors and outdoors, because the material is so resilient.
Let's take a look at the 8 best cement tables:
8 Best Round Concrete Dining Tables: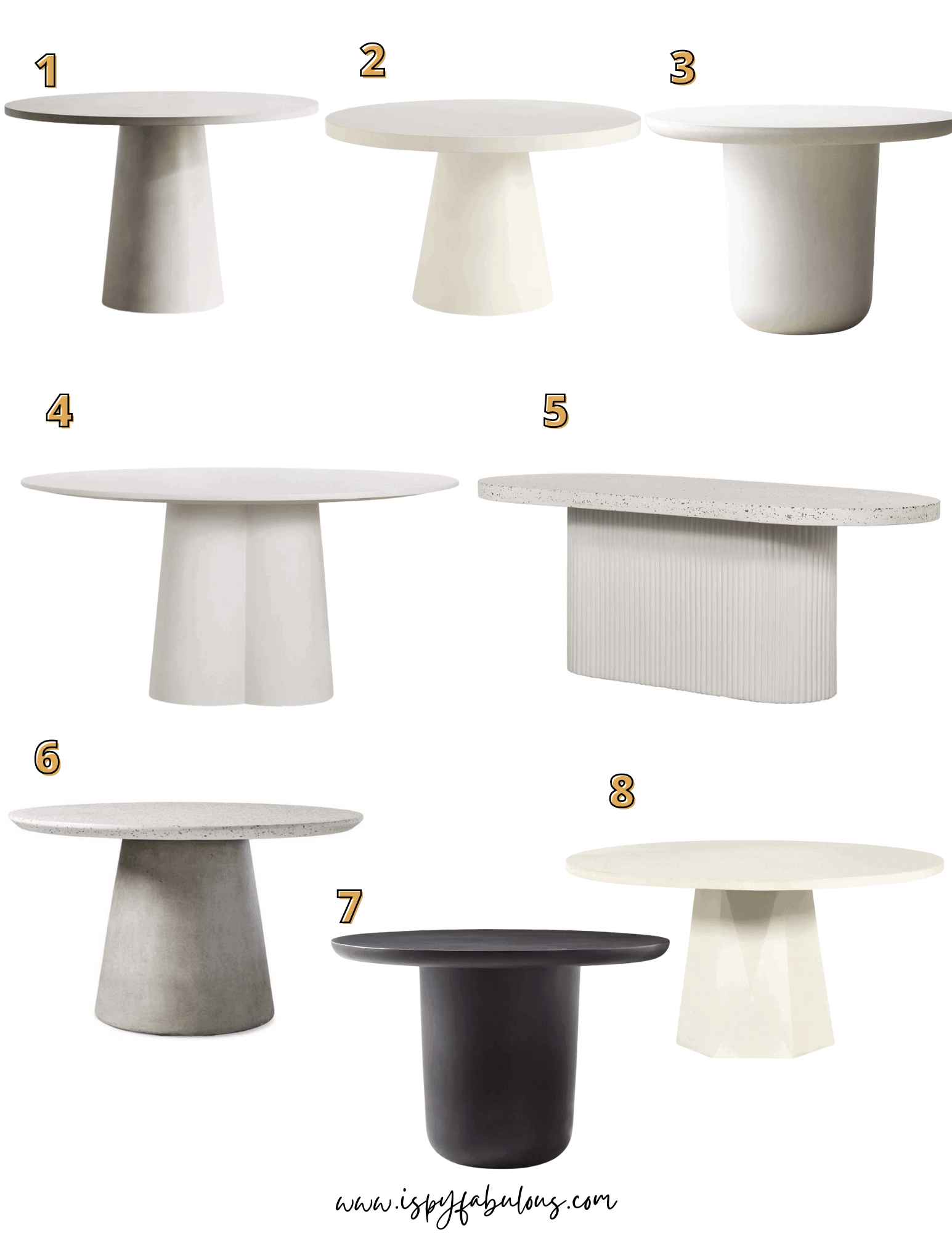 Pottery Barn Pomona Dining Table Dupe:
If you're curious which one was the dupe for the Pottery Barn Pomona table, it is the first one by Urban Outfitters! They're not a dead ringer match, but they have a very similar size and vibe.
More Furniture Round-Ups:
Still looking for the perfect piece for your space? Here's more posts you may like!
****
I hope you find something you love!
Have a fabulous day,
E