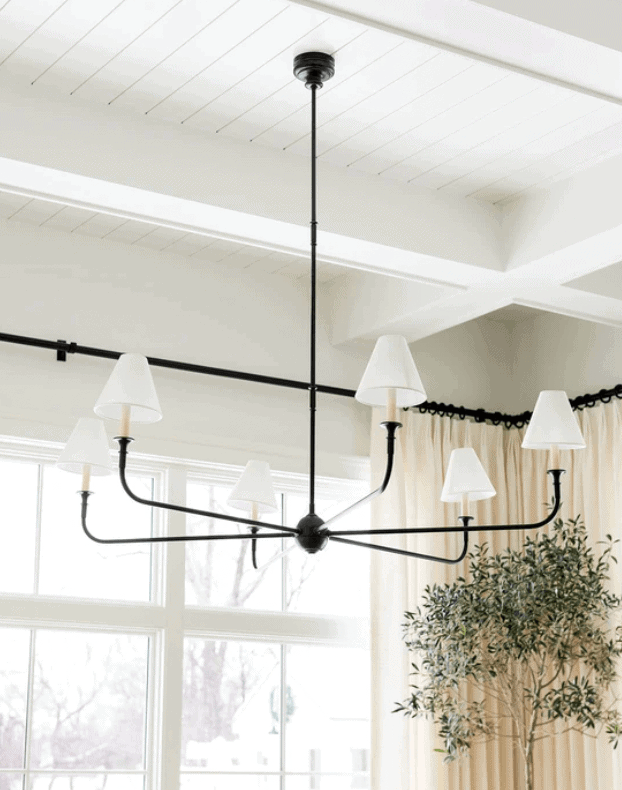 How could you not love the McGee & Co style? They've perfected the art of the warm, inviting home that still looks sophisticated and pulled together.
But, unless you're shopping the more affordable Target collection, you might find some of their designs a bit out of reach. Luckily, their designs have had such an impact on the design world, you can capture the essence of their look for a price you can afford.
I recently scooped a lookalike for their wishbone counter stool and Denton chair, so I am super excited to finally bring you one for their stunning lighting!
Let's check out this incredible lookalike from a brand I have shopped and trust. Also, you should know that affiliate links are used below, which means that at no cost to you, I may receive a commission if you make a purchase through my links. Cheers!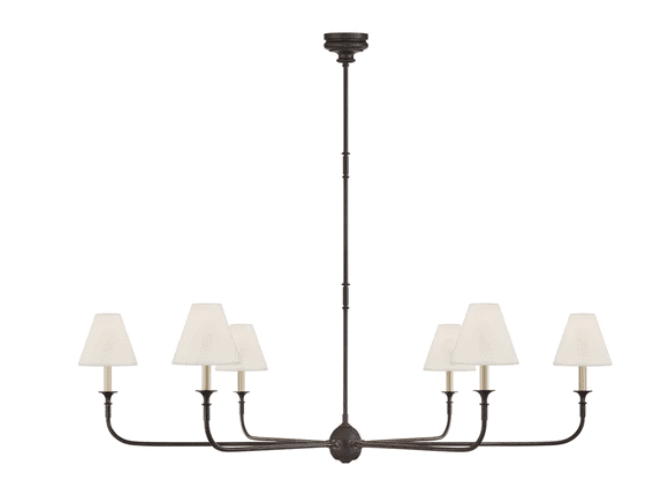 The Mcgee & Co Grande Piaf Chandelier is … perfect. It would be just as elegant over a dining table as it would be over a bed in a primary suite.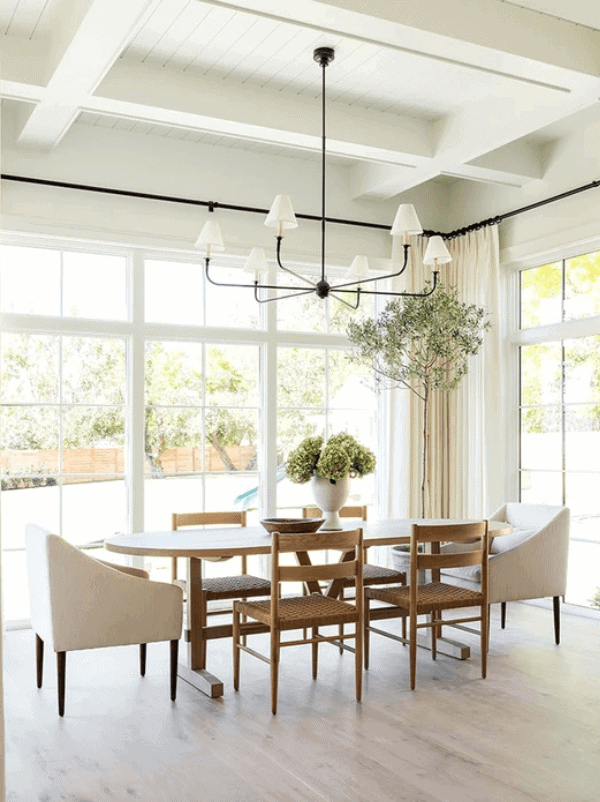 The 6 light fixture has linen shades that will soften and diffuse the light. Priced at $1300 (but 20% off at time of posting), it's a statement piece that is worthy of the investment.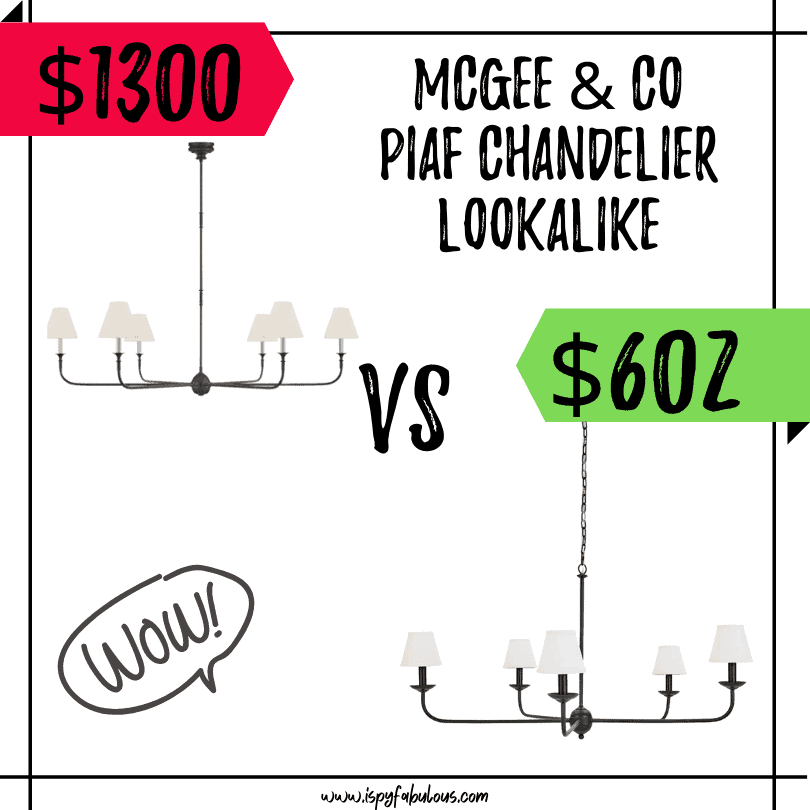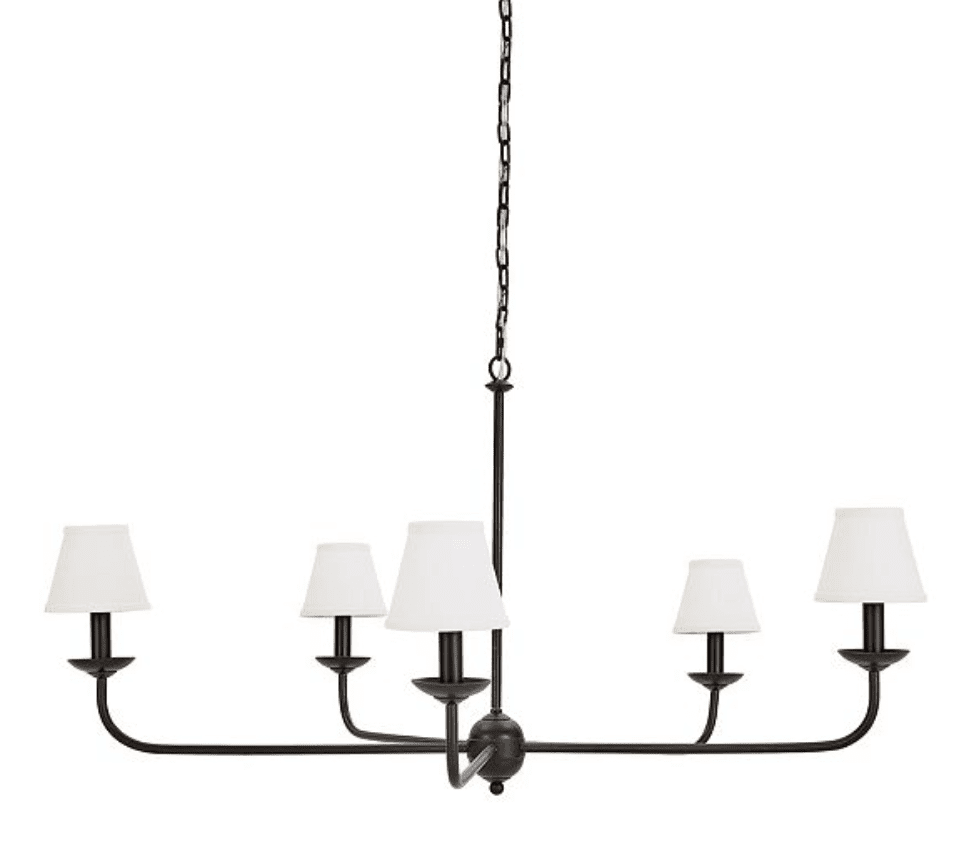 Just because the Piaf chandelier is beautiful doesn't mean you should go into debt or a light fixture. Especially when you can score this stunner for half the price!
I love Ballard Designs and have bought many pieces from them over the years. Their delivery and packaging is top notch and the products have always been excellent quality. They've even sold quickly and for a good price when I was done with them!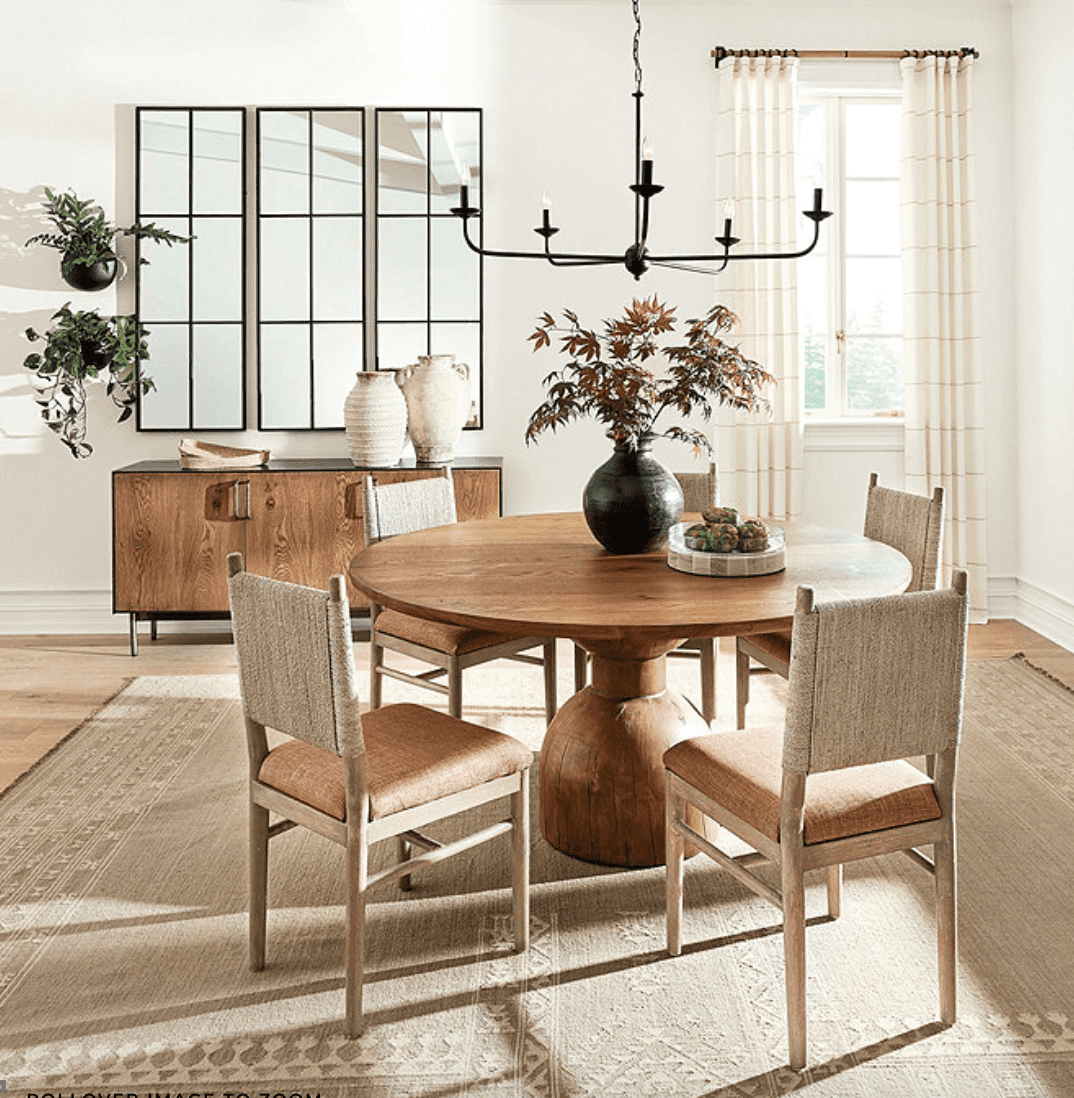 Their Frida chandelier has a verrrrry similar vibe with 5-lights and your choice of shade color. I do love it with the white shade, just like the Piaf chandelier.
You won't believe this one is $602! Half the price and you probably won't even miss that 6th light.
More Lighting Dupes:
I absolutely love lighting and how it can transform a space. You don't have to spend a ton of money to get high impact with your lighting. In fact, I just bought this incredible lookalike for a high-end Serena & Lily fixture. I can't wait to see it in person!
For more lighting dupes, check out these posts:
Have a fabulous day,
E