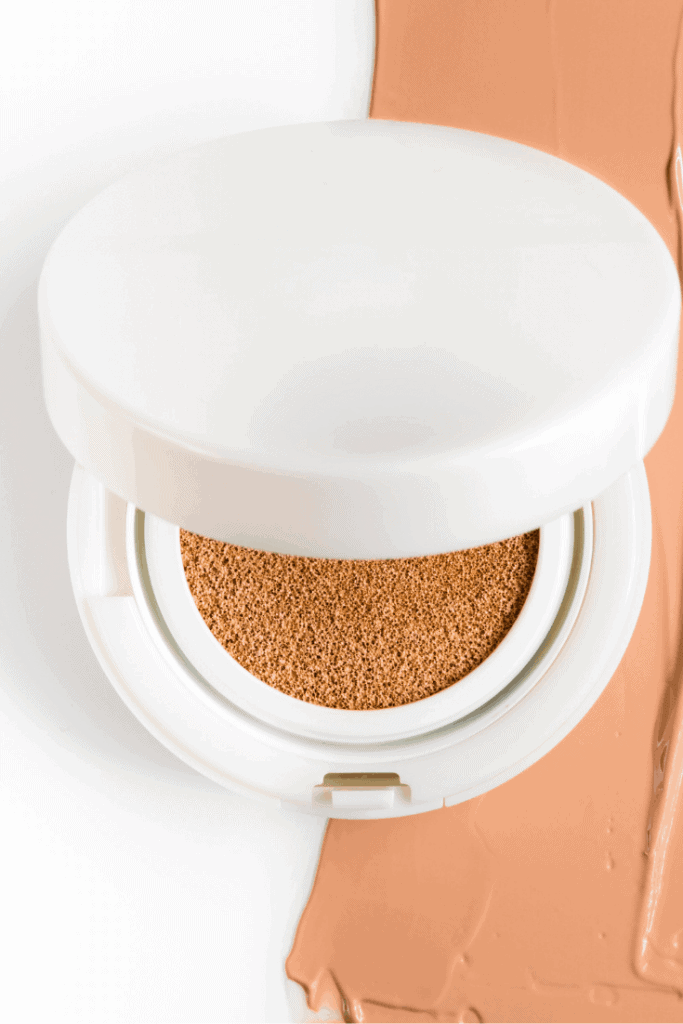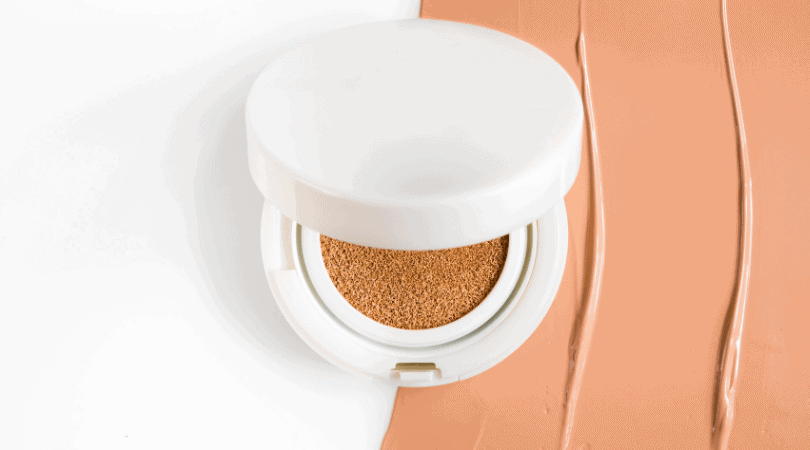 Summer is here – temps are rising – and makeup is melting.
If you're getting frustrated with your face makeup getting blotchy with sweat and heat, this is the post for you!
These 15 drugstore foundations are going to STAY. PUT. BABY.
Get ready for the ultimate list of drugstore foundations that will look flawless all summer.
You're welcome.
How To Wear Sweatproof Foundation:
A few tips before you click add to cart and start enjoying your new budge-proof foundation.
Wash It Off: You'll want to wash these off really good at night and let your skin breathe to help prevent breakouts. My favorite face wash is in this post.
Use a Toner: If you are prone to acne or breakouts, consider using a toner after you wash your face to really cleanse pores and get all that makeup out. I wrote a post on how to battle acne on aging skin and it has a lot of product recs that can point you in the right direction.
Wear Sunscreen Underneath: Even if the foundation has SPF, layer a sunscreen underneath to give you more protection, but also give you a smooth, blank canvas for that sweatproof makeup. Check out my post on sunscreens for my top picks.
Sweatproof Drugstore Foundations For Summer:
Hundreds of near-perfect reviews, a decent selection in shades, the Infallible Foundation is known for being the chupa kabra of sweatproof summer foundations.
Reviews share it is especially great for dry skin – which is a godsend in the heat and humidity, when dry skin can get even more….well, dry.
Check it out: Amazon

Another heavy-hitter contender for the first place spot in drugstore foundations fit for summer.
ColorStay is known for giving you 24-hours of "life-proof" application. The SPF is a nice addition for when you're spending more time outside, too.
This comfortable, lightweight formula will give you medium to full coverage for blemishes and discoloration.
Check it out: Amazon

This Maybelline Foundation gives you that luminous, dewy look that says – I'm glowing, but not sweating.
Their special FIT ME is designed to stay put through life's everyday activities.
If you're looking for a matte finish, check out #4…
Check it out: Amazon

Designed for normal to oily skin, the Matte + Poreless version of the FIT ME foundation line will give you that perfect, poreless canvas, without the shiny finish.
I have always been a fan of more matte applications, personally, so it's really just picking what works best for your skin.
Check it out: Amazon

NYX is about to blow your mind, with this super-affordable, ultra-sweatproof foundation that is NOT GOING ANYWHERE.
Incredible reviews support their claims that this foundation is lightweight, WATERPROOF, controls shine, stays matte, and lasts 24-hours.
On top of that, NYX is well-known for being a vegan and cruelty-free line. HURRAH!
Priced well under $20 and available in a wide range of shades, you can't stop me from stocking up on my NYX Foundation.
Check it out: Amazon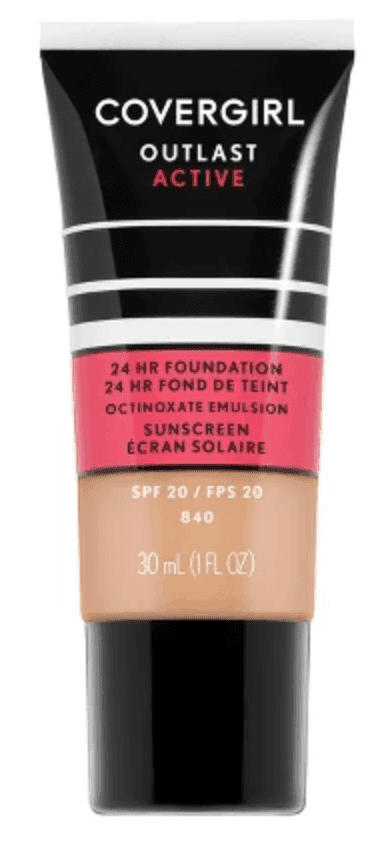 Another fan favorite drugstore foundation known to last.
This one has the added bonus of often being compared as a dupe for the much more expensive Tarte Rainforest Foundation.
With moisturizing properties, this one may actually leave your skin softer and more hydrated than before you have it on.
#SCORE
Check it out: Amazon

I LOVE this one!! First of all, I'm a huge fan of stick foundations. In fact, I wrote an entire tutorial on how to use stick foundations and what all the benefits are.
Plus, this one comes with the little blender sponge on the other end – so you don't even need to have a blender sponge or brush with you. But, if you want more, check out my post on super affordable beauty blenders you'll love.
Also, with such a compact design – can we say perfect for travel?
Such a big win – and the price will just blow your mind.
Check it out: Amazon
8. Soap & Glory Kick Ass All Day Foundation: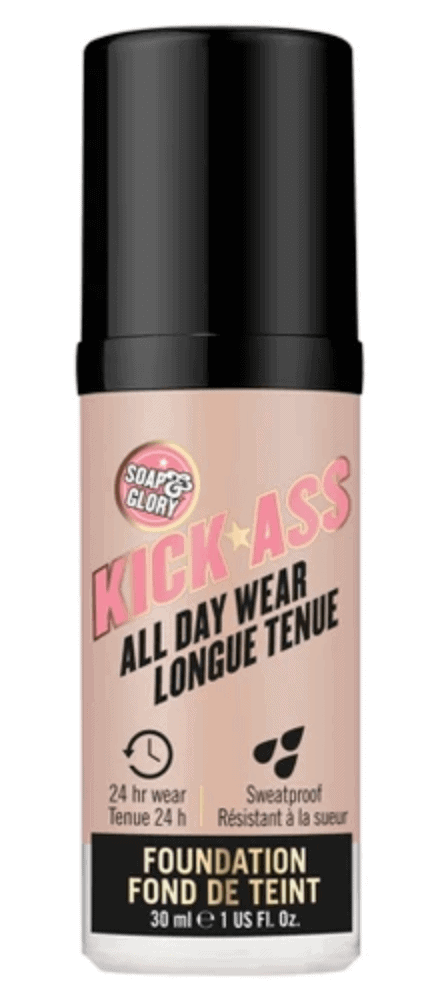 If the name of this one doesn't make you want to immediately pick it up and try it, I don't know what to tell you 😉
Seriously, though, this long-lasting foundation is sweatproof, humidity proof, and waterproof.
I mean, just throw it in your beach bag and get going.
Check it out: Target

Another big win for the all-day foundation seekers. Touted as weather-proof and transfer-proof, you can nuzzle your sweetie under the baking sun and still look flawless.
And, all that plus No7 formulas are hypoallergenic, phthalate-free, and don't have added fragrances.
Can all the fragrance-avoiders say amen?
Check it out: Amazon

Maybelline's superstay foundation game is strong and this is another contender for #1.
Plus, I think they absolutely win for the most attractive packaging – with the super chic white dispenser with pink writing #SWOON
This full-coverage foundation delivers, too, with serious coverages that stays all day.
Check it out: Amazon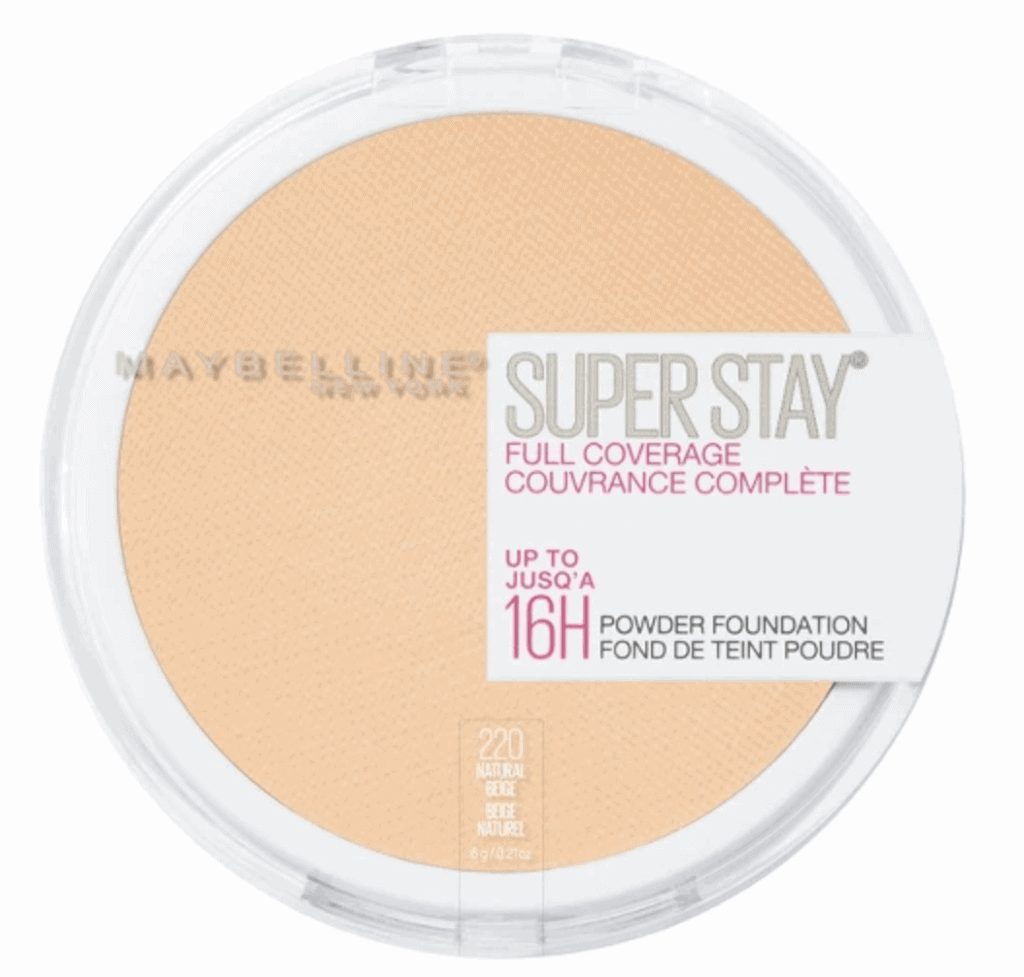 If you're more of a powder foundation girl, this one is for you.
Personally, I really like powder foundations and feel like they do stay in place better during the heat.
This one offers you the same Super-Stay formula people know and love, but with the convenience of a powder foundation compact that comes with a sponge you can use.
They do drop the 24-hour staying power to 16, but let's get real – when would you really need longer than 16 hours?
Check it out: Amazon

Finishing strong with a long-lasting foundation from Rimmel.
Known for their very affordable, effective products, this one is designed to let skin breathe, while giving you up to 25 hours of flawless coverage – the longest time of any of the foundations on this list.
This one is also the cheapest at under $7. WOWZA!
Check it out: Amazon
****
Wow, did you even know there were this many sweatproof drugstore foundations available?
Now you do! Have fun trying new ones and seeing what works best for your skin type.
If you love drugstore posts, you might also like some of these:
Have a fabulous day,
E