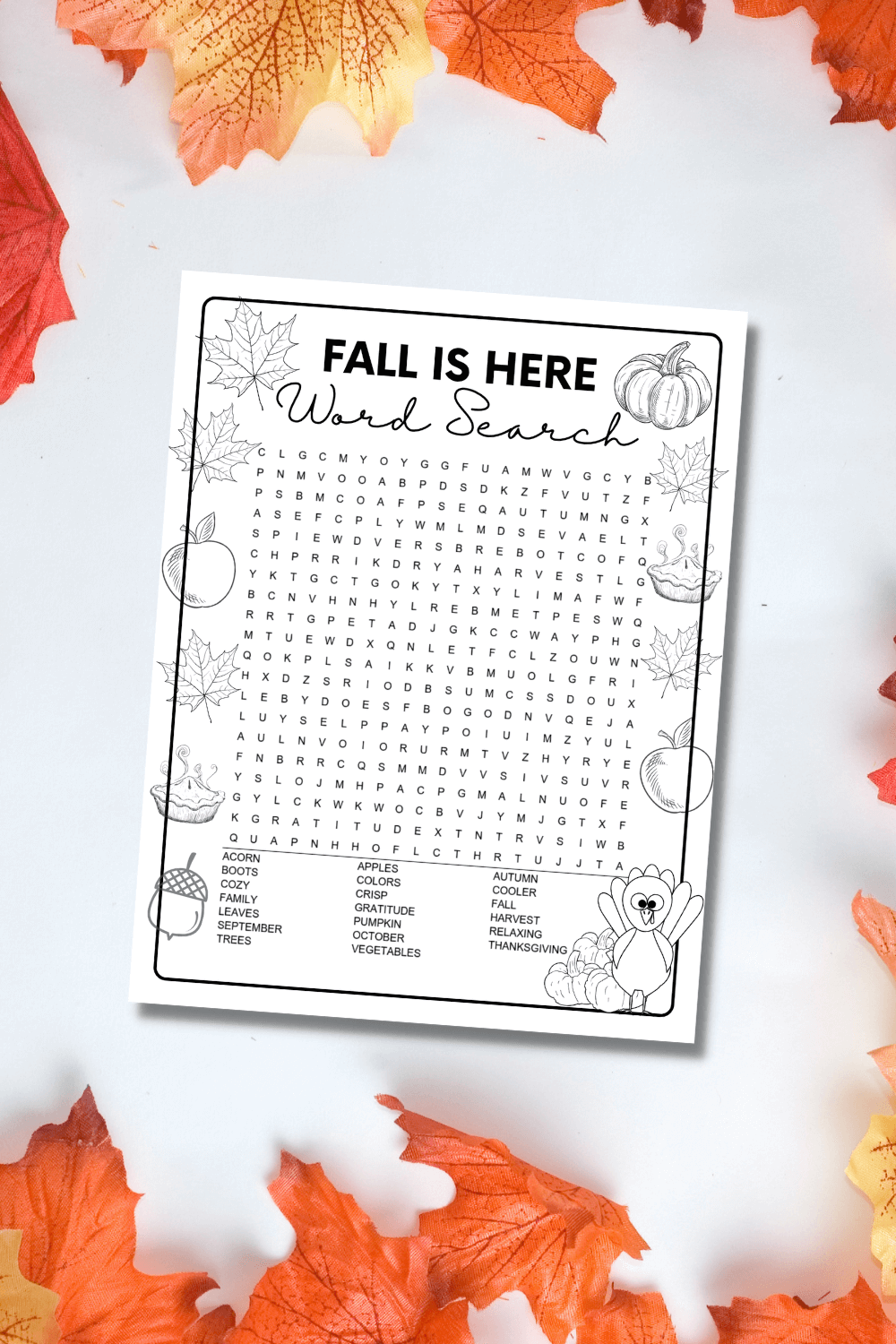 It's fall, y'all! Sure, it may not feel like it (*sips iced coffee in 100 degree heat), but that doesn't have to stop us from starting to enjoy all of the great things about fall – namely cooler weather at some point.
So, since I am starting to protest the continuation of summer, I decided to get to work on some new fall printables, like this adorable fall word search and coloring page! I have word searches for each of the fall holidays already (Halloween, Thanksgiving, Christmas), but nothing for the seasons. It's time to fix that.
After all, fall is my favorite – so I really should be representing it more on the blog. Any other fall fans in the house? I see you!
Free Fall Word Search: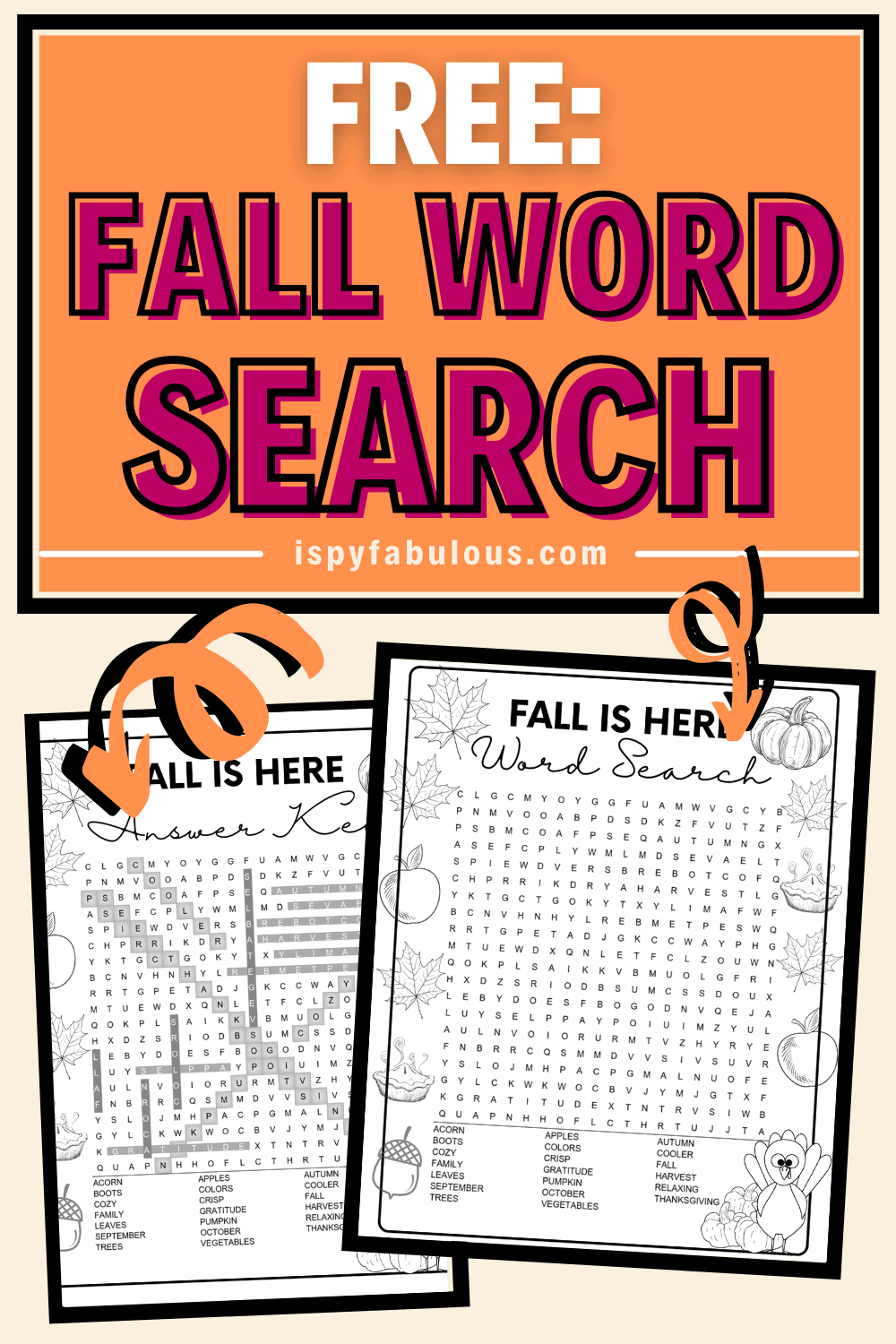 I love word searches. It's the English teacher in me, I guess. This one is in all black and white so it's easier to print if you're using it for a classroom and it can offer some coloring opportunities to extend the activity. Hooray.
Plus, this time, I'm giving you the answer key. You're welcome.
To print and use, just download below. This is for personal or classroom use only. Please don't repost it anywhere without linking back to my site and giving credit. Those link backs help more than you know.
To download, just click on the image below. It should open in a new window where you can download and print.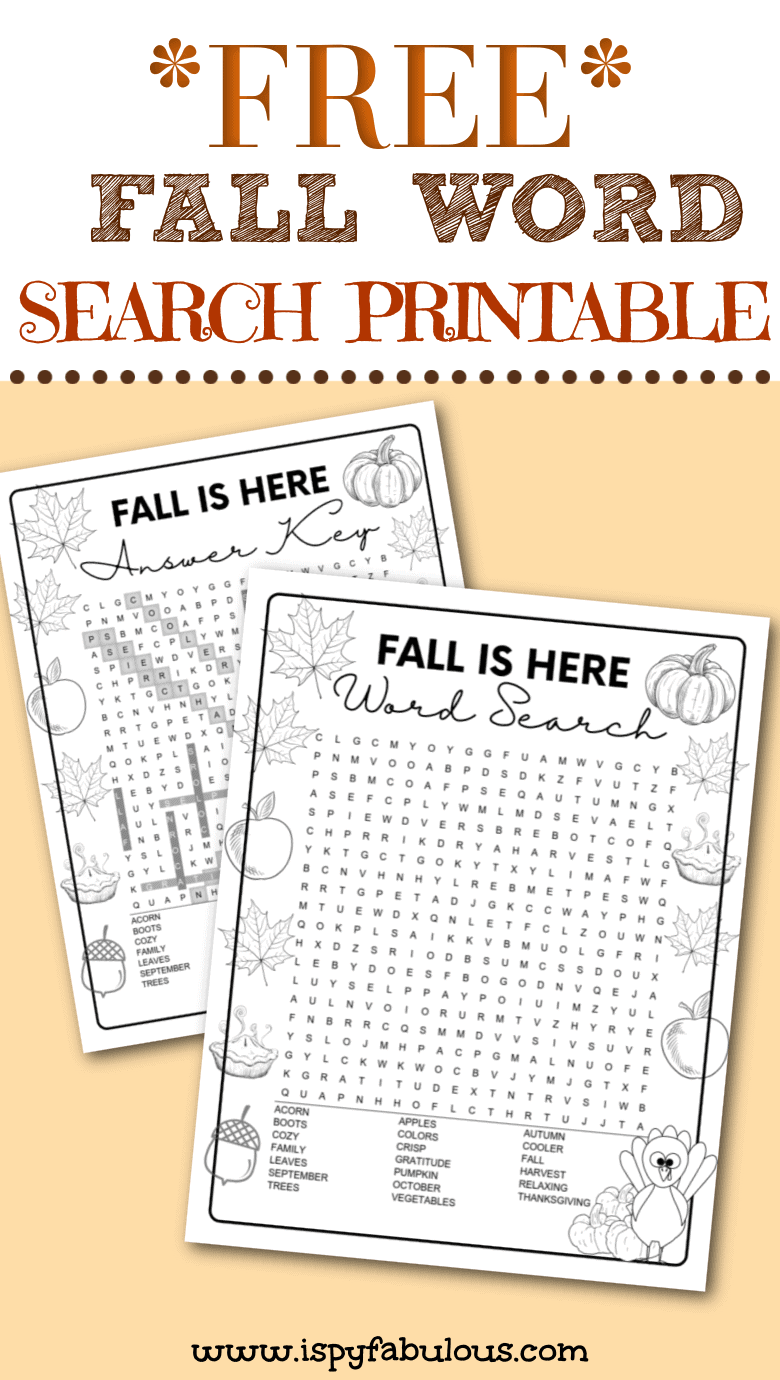 It's that easy, folks.
More Fall Printables:
If you're looking for even more easy fall fun, don't forget to check out my post with fall color by number worksheets and don't forget to download these free fall coloring pages that are so cute.
For more freebies, check out these 5 Halloween freebies. Also, you might love my cute color by number pack, too. Check it out.
Thanks for reading. Come back soon for more freebies.
Have a fabulous day,
E