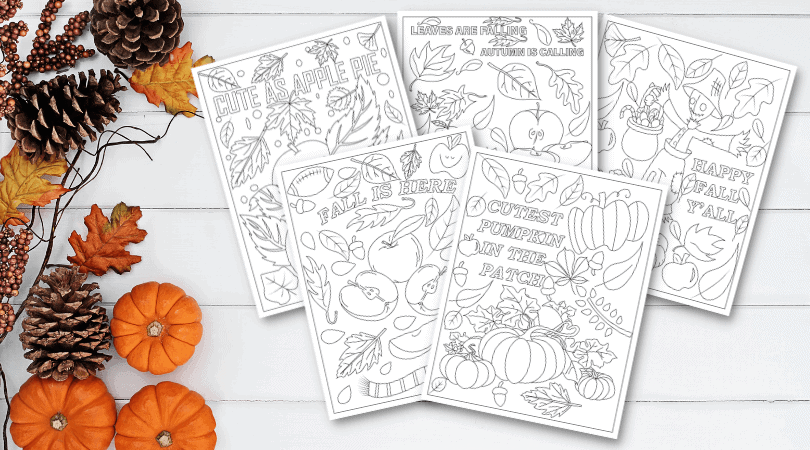 Fall is my favorite season. Give me cardigans, hot cocoa, cozy blankets and a little rain and I am a happy duck. Plus, the holidays bring a whole new level of anticipation and excitement (and expense, but we won't go there…).
So, I thought it would be fun to share some exclusive fall coloring pages that I had designed for my kids. You're welcome to use these, too, to celebrate the changing season and get in the fall spirit.
After all, Halloween is just over a month away!
5 Fall Coloring Pages:
Let's take a look at each coloring page included. Then, at the bottom, you'll find a link to download all of them in a set.
1. Fall Is Here Coloring Page:
When I think of fall, I think of apple pie, fall coffee drinks, leaves changing colors and more. So, this first page was inspired by my love for all those things.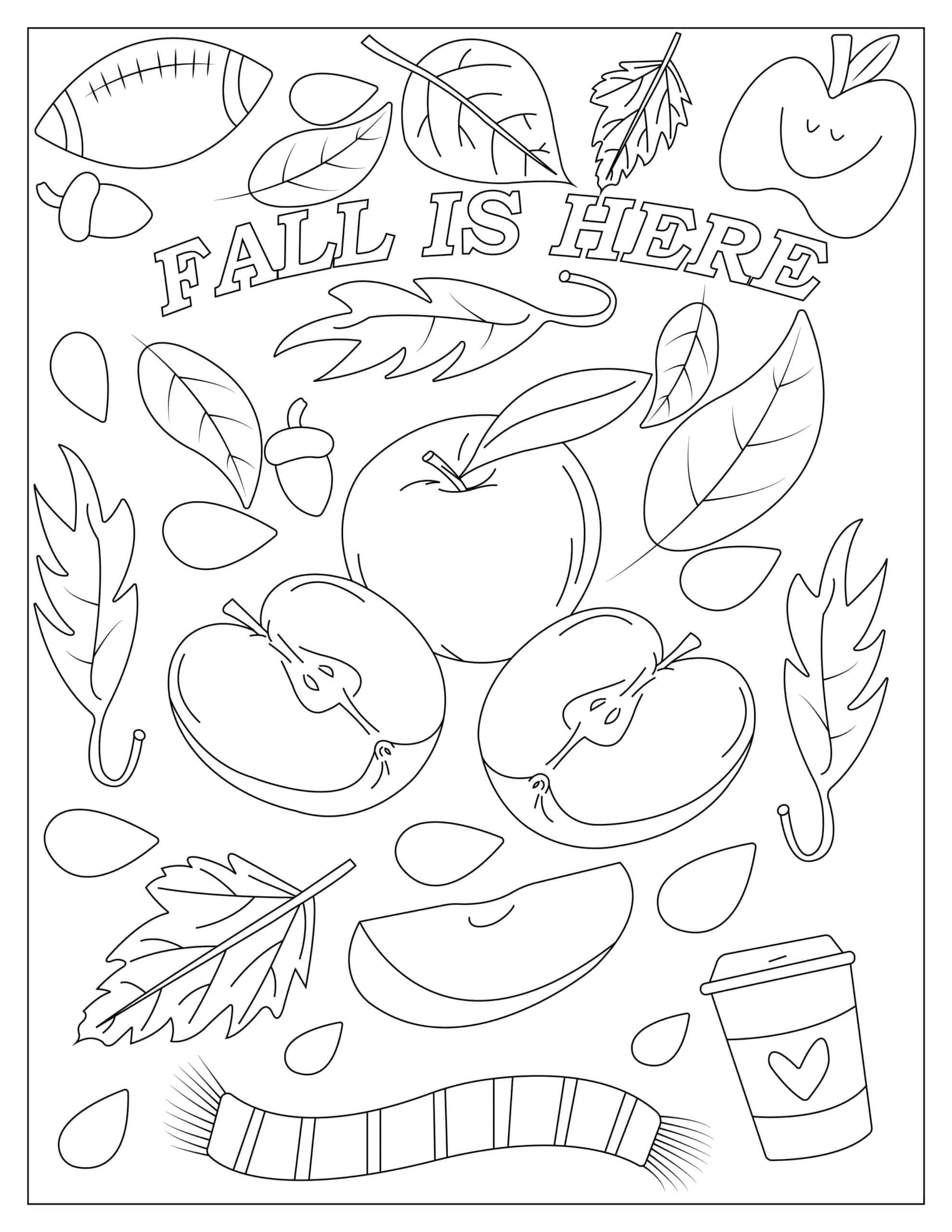 2. Happy Fall Y'All Coloring Page:
Kids love a scarecrow, so I thought it would be fun to incorporate some elements of the holidays – a scarecrow, a bucket of candy, and a cornucopia of fresh fruit.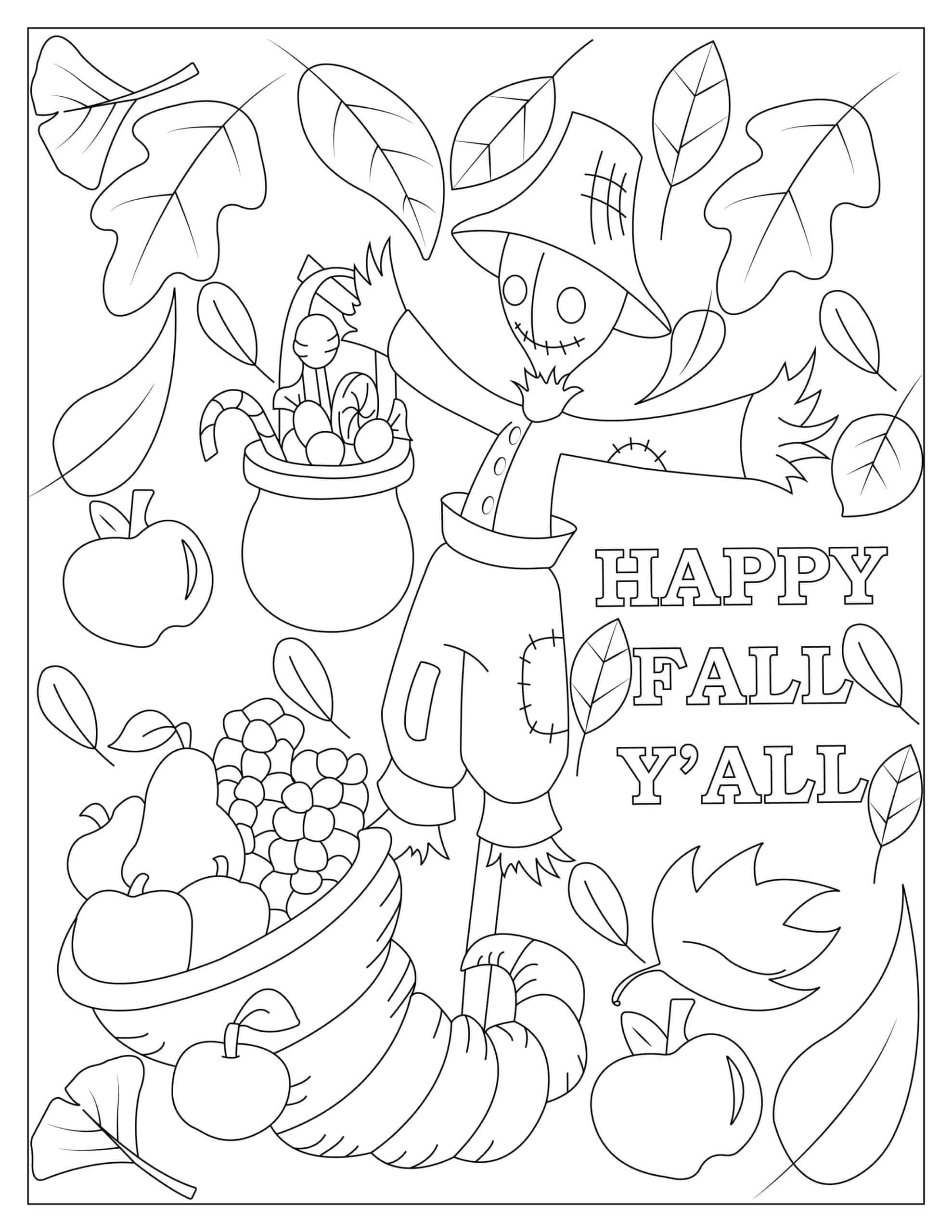 3. Cutest Pumpkin In The Patch Coloring Page:
Who loves pumpkins? We do! We do! Love this cute pumpkin themed coloring page.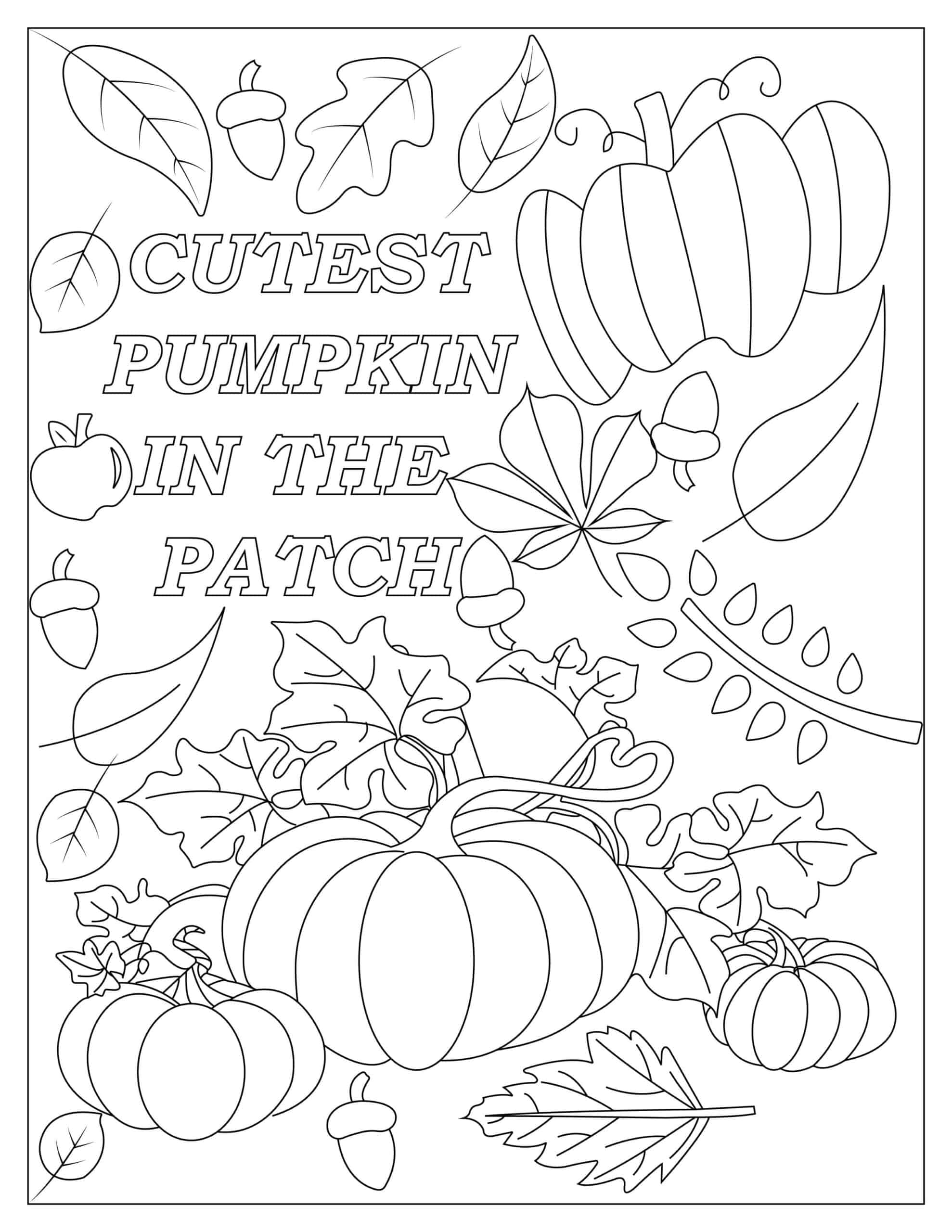 4. Cute As Apple Pie Coloring Page:
I love real apple pie and my little cutie pies, so this is a fun coloring page full of apples and leaves.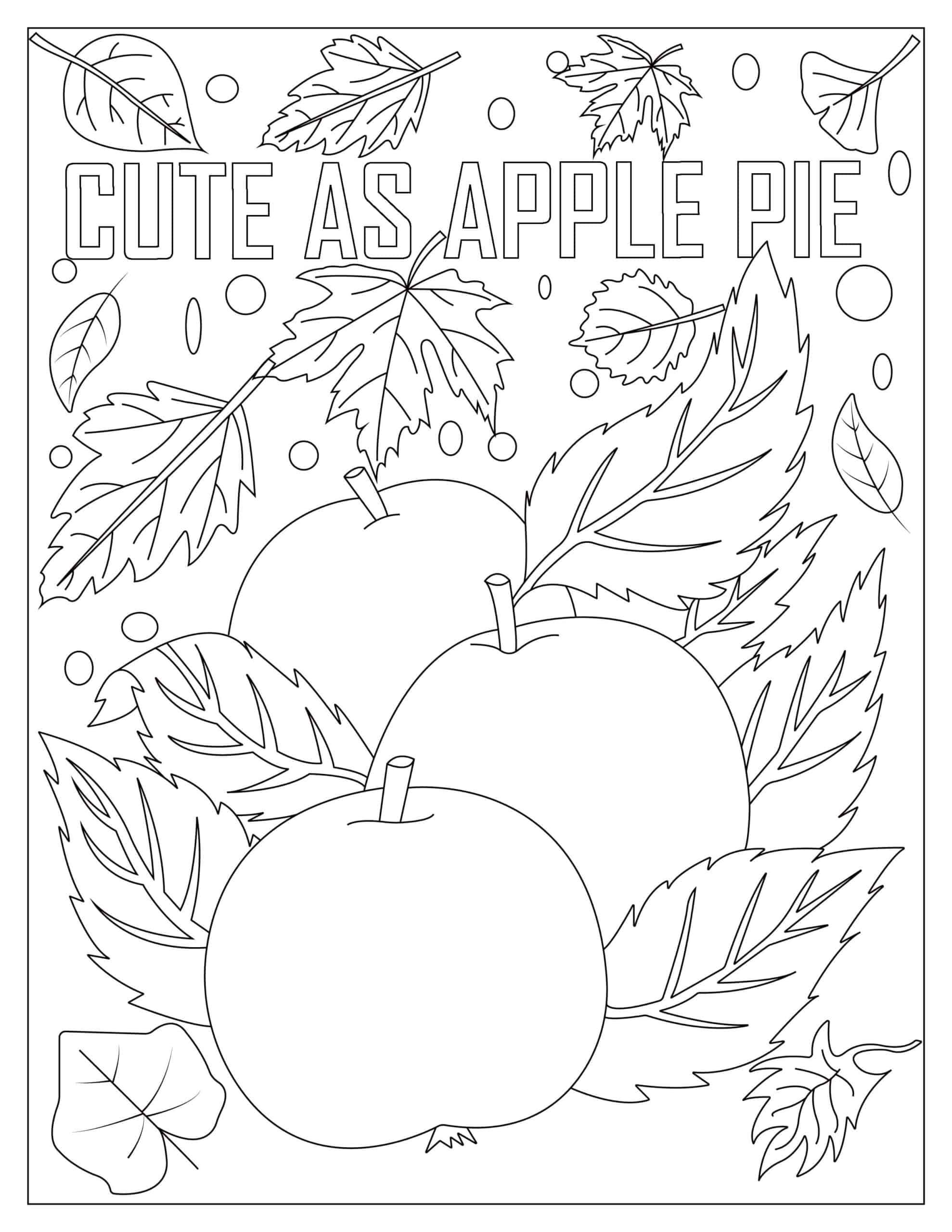 5. Leaves are falling, autumn is calling coloring page:
This coloring page has apples, pumpkins, leaves and lots of fall fun to color.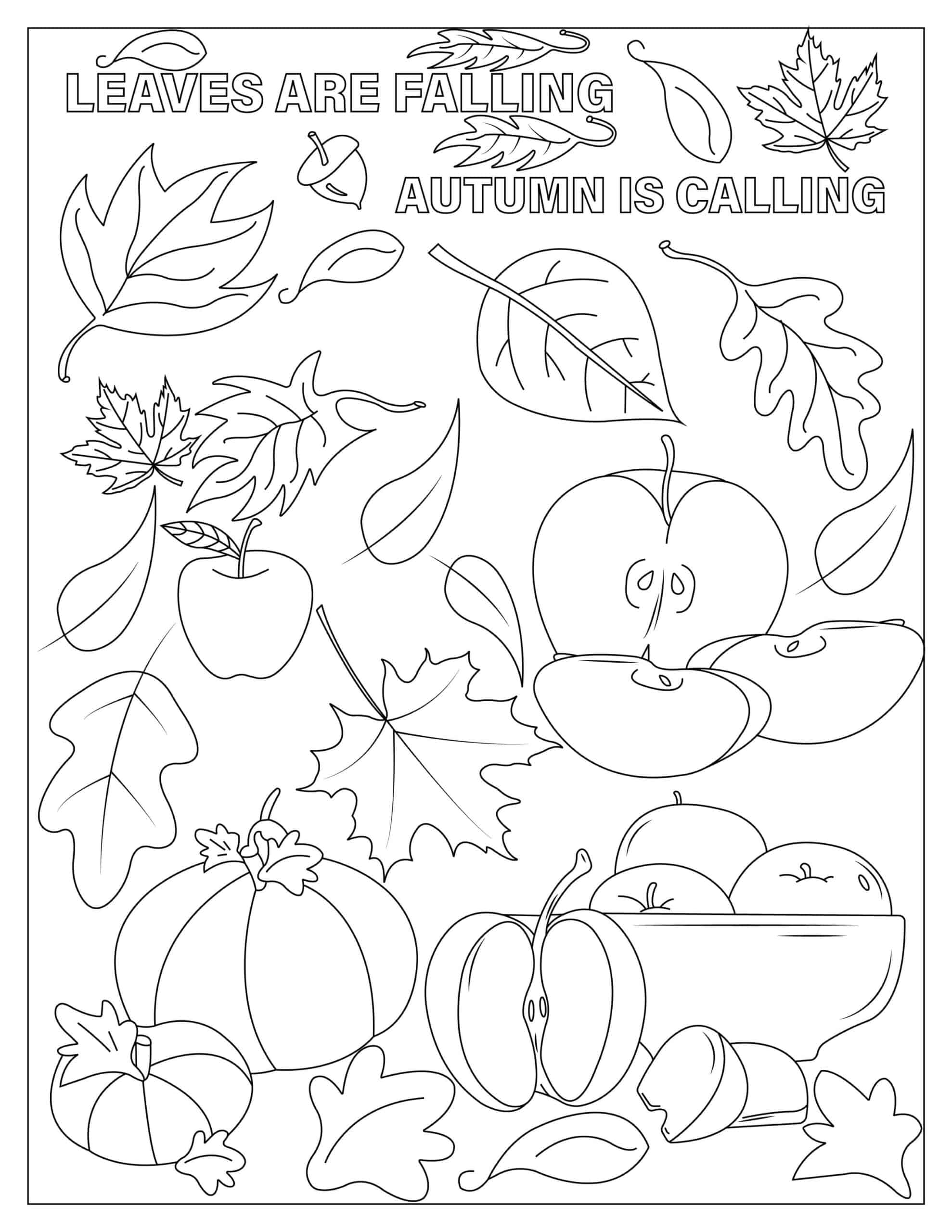 Ready to download and get coloring? All 5 pages will download when you click the link below:
More Fall Fun:
Looking for more fall printables? This set of fall color by number printables is so cute and kids love it!
Make sure to check out more free printables, like this free fall word search, these 5 free Halloween printables and this freeHalloween Boo printable!
I hope you enjoy these fun fall coloring pages. These are for personal or classroom use only – if you share them, please include a link and attribution to my site. Thank you so much!
Have a fabulous day,
E